Foxwoods Resort Casino
Mashantucket, Connecticut
You saw the weigh-ins.  You watched the live stream of the prelims.  And now it's time to recap the main card for WSOF 24 as it airs on NBC Sports.  We do our thing, which is give our thoughts round by round but with the Quick and Dirty Results at the bottom (after the pretty lady picture) for those who are short on time.  Enjoy.  Or don't.  I guess your enjoyment of reading this depends on how well I write them so … YOU'LL LOVE THEM!
We're also gonna give briefer thoughts – but still thoughts because thinking is good – about the undercard stuff that WE ARE HOSTING HERE on a fight by fight basis.
WSOF 24 Live Free stream of Results and Recap UNDERCARD STUFFS
Tyler King vs. Patrick Walsh
One of these guys – the fat one – slipped when jogging around the cage. Walsh – the slipper – won due to easy takedowns and pattering GnP. Nothing major.
Very fun second as Walsh decided to stand and throw hands. And he threw a lot of them, landing a bunch too! But King (which is the English version of Res which is Latin for King – you know what I'm trying for) answered a bit on his own. With 90 seconds he got the TD to secure the round.
Bless him but Chael announces like he's addressing people from 1995. I know you don't want to assume too much but you don't see someone describe a pass in the NFL as "That's when  a guy throws the ball forward to a teammate."
Third round was boring. Same as the first basically. Walsh TD. Hump.
Official Result: Walsh d. King 
Rex Harris vs. Justin Torrey
Uh… This is a walking muscle vs someone with a "dad bod." Dad bod boy was better, more technical, and all that, hit some sweet throws and almost had an armbar. Rex … Was big and strong.
Round two … Garbage. Rex w TD then humping for five. FML.
justin lands early well then there was a lull Bc of a ball knee. Rex kept trying to tie up but Justin would back out and land good punches. Real damage here and that first round was close. Hmm… Then Res did manage to smother and do … nothing for the last two minutes.
Official Result: Harris d. Torrey
Washington Nunes da Silva vs. Colton Smith
Round one was boring for a long time but ended well as Smith got a TD, behind, then mounted and landed some good lunches. Punches too, you stupid autocorrect…
Round two was dominant by Smith. Easy TD. Side control. Even got hit with an illegal need to a downed opponent so he gained a point there. Mounted. Pounded. But no finish. Drat.
Same. TD. Get behind. Kind of slapping a lot. All Smith.
Official Result: Smith d. da Silva
Rodrigo Almeida vs. Bruce Boyington
Well, one of them is in better shape than the other … Hmm. Largely Almeida with takedowns and ground control. Both threatened with kimuras but a random boring round.
You wouldn't like Bruce when he's standing. He did some good striking, landing hard, but it ended with Almeida taking him down. And Hulk sucking wind (being tired – there isn't someone named wind on th card)(though there will be one day and the jokes shall be wonderful). Close round prob about Banner's because he seemed to really hurt Not Ricardo Almeida with strikes.
Very fun final round with Bruce doing a lot of damage and landing very hard and exciting shots. Almeida  did get a takedown or two but didn't do anything with it. Easily the best round up the fight from an entertainment POV and really who cares otherwise because we aren't getting paid to win.
Official Result: Boyington d. Almeida 
Alexandre Almeida vs. Saul Almeida
Apparently Saul is Jose Aldo's translator. That's a new one. Quick and decisive fight: Alex with a TD, takes the back, and RNC. He's now won THIRTEEN TIMES by rear naked choke. And thus becomes the default 145 lb #1 challenger.
Official Result: Almeida d. Almeida
Even first round. Ward got a TD but didn't do much. On the feet, Glenn was longer but a bit slow. Ward may have outworked Glenn here.
Wow. Glenn got Ward on his back and landed some HUGE ground and pound. So big that Glenn walked away before the incompetent referee stopped it.
Official Result: Glenn d. Ward
Chael just going off on the ref. Correctly mind you.
WSOF 24 Live Free stream of Results and Recap – MAIN CARD – NBCSN, 830/730/630/530
Magomed Bibulatov vs. Donavon Frelow for inaugural flyweight title
Round One
Early on, Chael was bragging about how this is the first time a show anywhere ever has started with a title fight.  Which may be true but is somewhat of a backhanded compliment.  Anyways.  Fight wise, Bilbo Baggins pressing forward as Frelow circles the outside trying to land isolated punches.  Frelow looks like he's thinking takedown defense.  And for good reason because the Chechyn lands a big throw.  Good scramble by Frelow to escape.  Bilbo keeps trying spinny things that don't work.  But they kind of did because it baited Frelow in and Baggins got the takedown – though it was only brief as Frelow jumped up.  Fuck, there's 20+ more minutes of this.  People get bored of UFC Flyweights – these are guys not yet good enough for the UFC, who you've never heard of, and one looks like every other Russian dude on earth right now.
Round Two
Second stanza see Bilbo spinning around and around like a drunk at a wedding – then get a thudding takedown.  Frelow stands immediately.  This is gonna be a theme, I predict.  Frelow landing a few leg kicks.  It's mstly them both dancing and missing.  Not terrible or anything but I could probably find something else to do with my time that would be more constructive.
Round Three
I predict they shall circle one another, with Bilbo spinning and landing 1/5 while Frelow stays away and misses giant bombs.  With a takedown mixed in but Frelow getting up right away.  Let's see …
…
That's exactly what happened.
Round Four
Highlight, copy, paste.  Bilbo managed to hold him down for a little longer and one point otherwise … le sigh.
Round Five
For the recap of Round Five please see directly above.
Official Result: Magomed Bibulatov d. Donavon Frelow wins inaugural flyweight title
Matt Hamill vs. Vinny Magalhaes
Tonight, more than once they have called Hamill a "legend" of MMA.  Wow.  There have also been no fewer than four different pronunciations of Vinny's name.
Round One
They trade early and Matt lands a big uppercut that has Vinny hurt. Bad.  Hamill pounces but immediately has to defend an armbar and now a kneebar but nope!  It's over. Hamill taps to the sound of silence.
Official Results: Magalhaes d. Hamill
Tom Marcellino vs. Nick Newell
"Newell has taken out more people than small-pox." – Chael Sonnen.  … wow.
Round One
Early on, Newell controlling the striking, landing punches and, um, elbows?  Newell with an easy takedown.  Side control while Marcellino stupidly holds a guillotine.  Newell dives on a guillotine of his own and has the mount but no!  Newell transitions to an armbar.  Escape.  Fun exchange on the mat.
Round Two
Newell goes for a takedown immediately, passes, and Tommy boy continues to hold the guillotine too long.  Thomas the Tank Engine againt trying the guillotine.  It's like it's the only submission he knows but dammit he's gonna get it (he won't).  They scramble and in the process Newell gets the back.  They're "hand fighting" which sounds like they're mocking Newell.  A lot of this has become Marcellino trying to stand but Newell flooring him.  A bit boring, frankly.  They literally ended the round ten seconds early because someone hit the wood blocks and bell at the same time or something.
LOL  Sonnen flat impressed by his own analysis and said so on air.
Round Three
Newell looks tired.  I think he actually got rocked at the last second of the last round when he was tripped.  His bell appears rung.  Marcellino has the back in a wrestler's ride position and is pounding.  He probably needs a finish so this is a bit too patient.  Newell stands and is trying to turn and goes for his own takedown.  Newell is attempting a modified kneebar.  Newell desperate to keep Thomas down and is getting hit for his troubles.  Marcellino is in deeper with the guillotine now.  OH!  Almost.  Newell popped his head out.  A minute to go and Newell is gassed but there isn't enough time for Sir Tom.  Newell will probably win but the second round is a bit iffy.
Official Result: Newell d. Marcellino
Blagoi Ivanov vs. Derrick Mehmen for heavyweight title
Blagoi is best known for beating Fedor in a Sambo match.  He's not bad at MMA.  Mehmen … is big.  I'm nervous this will suck…
Round One
Ivanov out early with a flurry of punches and knees.  Just blitzing Mehmen.  It didn't work (yet).  Big left from Ivonov staggers but does not drop Mehmen.  A few second later he does it again.  He's certainly beating the shit out of Mehmen.  Yet again an isolated left hand from Ivanov lands.  As a result of getting beaten up for 4:15, Mehmen has responded by taunting Ivanov and daring him to punch him more.
Round Two
Joe Rogan apparently texted Chael to correct Sonnen on Sonnen's understating what kind of Sambo match it was that Ivanov beat Fedor in.  Chael commentary is very unique.  Both guys are swinging and missing.  Now they're talking about what is Combat Sambo – and no one there knew.  They're playing a violent version of the slap game: each take a big punch at the other, then backs away and accepts on in return.  BOOMING left hand from Ivanov ends up winning that game as he floors Mehmen for the KO of death.
Official Result: Ivanov d. Mehmen
Jon Fitch vs. Yushin Okami
Still cannot comprehend how Okami has made 170.  Fitch looks very healthy.  And the winner gets JAKE SHIELDS!  Fitch. Vs. Shields. Sweet mother, yes.  Also: the music tonight has been the worst ever.  Just pure NuMetal awfulness.
Round One
Okami stuffs a takedown attempt a minute in and now they're gonna grind on each other against the cage.  Men grinding on men.  I know he was just trying to stuff a takedown – and he did – but Fitch had his hand right on Okami's cock for a little too long.  Also: they're just bodylocked up and kneeing one another.  Ref separates them. Sonnen again patted himself on the back for his analysis.  Oh, they're also back in the clinch and grinding.  I don't know how anyone is gonna score this because this is the definition of even.
Round Two
Fitch lands a left right away and gets in deep with a takedown, switches the single to a double and gets it as he explodes through.  But, Okami stands up against the cage.  Okami shoots but Fitch answers with a perfect sprawl.   Fitch shoots in again, almost with a dive, and gets it.  Not much is happening but it's more than the first round.
…
This fight kinda sucks.  "My mother almost shot him," says Sonnen randomly.  Okami apparently stayed at Sonnen's mom's house for years while training (what?) and he came in one night and she almost shot him.  Sonnen has gotten so much better tonight as he eases into things.  Yeah, the guys are just grappling, Fitch using a cradle to hold Okami.  Okami trying to get on top but Fitch pushes off the fence to try and take the back.  Round ends.  Only five more minutes.  Whew.
Round Three
Fitch with a single leg and to side control early.  Fitch purposely puts himself in halfguard(ed.com) and pounds.  Okami stands though.  Okami landed kind of a weird left hook, almost on accident.  Three minutes to go and Fitch gets the takedown.  This fight has been like every single fight these two have ever had.  Okami stands.  Fitch is holding on him, hugging him with less violence than your average 19 year olds having drunk sex.  A final takedown from Fitch.  Okami is kind of trying a guillotine with a minute to go.  I think he's just faking it and Fitch pops his head out.  It ends with Fitch in mount doing notthing.
Official Result: Fitch d. Okami
JON FITCH WILL FIGHT JAKE SHIELDS FOR THE VACANT WELTERWEIGHT BELT!  Wowsa…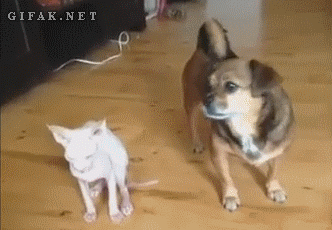 QUICK & DIRTY WSOF 24  Live Free stream of Results and Recap
Rick Glenn d. Adam Ward
Alexandre Almeida d. Saul Almeida
Bruce Boyington d. Rodrigo Almeida
Colton Smith d. Washington Nunes da Silva
Rex Harris d. Justin Torrey
Patrick Walsh d. Tyler King
Magomed Bibulatov d. Donavon Frelow for inaugural flyweight title
Vinny Magalhaes d. Matt Hamill
Nick Newell d. Tom Marcellino
Blagoi Ivanov d. Derrick Mehmen for heavyweight title
Jon Fitch d. Yushin Okami