San Jose State University Event Center
San Jose, California
Alrighty, this is the big one! (Ha)  Our totally awesome Bellator 147 Free Live Stream Online RECAP & RESULTS!!!!!!!!!!!!!!!!!!!!!!!!!!!  We're gonna mostly just phone it in until JOSH FUCKING THOMSON fights.  Then we're gonna detail every single move the man makes.  How he struts.  How he thrusts.  How he does EVERYTHING.  It's gonna be pure fucking glory!
HAHAHAHAHAHAHAHA  It's all in Spanish. I had fucking Cops on and it was in Spanish but I assumed that was just a suspect. Nope. Apparently Spike TV is now all Spanish.
Bellator 147 Free Live Stream Online MAIN CARD CARD Spike, 9 p.m. ET
Brian Rogers vs. Virgil Zwicker
Rogers is "athletico." So, that code is universal I see. Zwicker has Dad Bod. Zwicker fighting as a counter fighter here but having success. Seems to be winning exchanges when they happen. It still in Spanish. Isn't there like literally a single button they push to make it English? Is NO ONE there aware? This is all far more interesting than this fight, btw. With a minute to go Rogers easily took down Z-Pack.
Round two and still speaking Not-America. Seriously, am I missing something? I have the normal Spike channel on. Oh, wait. Shit me, I think I hit the SAP button. What a moron. I didn't even know I had one. Now I'm just watching a boring fight. No one is doing shit. They're walking in circles and throwing random punches, then Rogers got a TD. Mount. Every shots. Arm triangle now. Tap!
Official Result: ROGERS d. ZWICKER
Adam Piccolotti vs. Mario Soto
Picco with a beautiful shot that he turned into taking the back. He has the hooks in and is riding and punching. Now he's switched to arm triangle. He's a bit off on it. Back to the back ride. They break half way through. Soto with a wicked hard (hi, Boston) kick to the body. Picco largely pressing on the feet but they're even and lean towards Soto.
Picco TD right away and is throwing big lunches, very accurate. Punches too, but the occasional ham sandwich. Back take, RNC/crank. Ouch. Let's it go. Mounts and is controlling. Big elbows. Gonna be stopped. Switches to the back. Then back to mount. Picco feeling every buck and movement and responding accordingly. Elbowing away, still porn star level hard. Back again. Choke. Tap!
OFFICIAL RESULT: PICCOLOTTI d. SOTO, R2, Sub
Derek Anderson vs. Patricky "Pitbull" Freire
Pitbull ll is good. Apparently Anserson beat Pitbull years ago. They exchange wild hooks and Anderson smiles. Anderson is doing a good job keeping the appropriate distance. Pitbull can't get inside. A nice scramble saw Pitbull escape a guillotine, take the back, but get too high up leading to Anderson escaping. A big takedown by Anderson followed but Pitbull reverses. Then Anderson reverses the reversal. Pitbull looks gassed and we're still in round one.
Pitbull lands hard punches, with a liver kicked mixed in, early. Pitbull now countering well and he lands a BIG LEFT that hurt Anderson. Tide has totally turned. Pitbull with a solid double leg to side control.  Body triangle. Hand fighting between the two as Anderson defends the choke. Anderson tried to roll and Pitbull attacks with the choke. No! Anderson survives.
Immediately, Anderson is out with a flurry of punches. He wants to get off first and close out this fight.  (I made the motivations up but they're probably accurate.) Pitbull "FINDING A HOME" for his left hook. And follows that up with a TD. With three minutes, Anderson is seeing his good first round go away. Wait. No. Pitbull stood up. Ok …  Pitbull shoots, gets the back but no TD. Pitbull is standing motionless against the cage as Anderson lets loose. They've moved to mid cage and Anderson keeps landing more. He's circling away but he's still off first. Pitbull lands a nene that hurt!! Now Anderson shoots. If he gets it he might win the fight. One minute to go!  Pitbull with a switch and is on top with 30 to go.  He … Backs out. Moron. Fight ends with Anderson deep on a TD attempt.
OFFICIAL RESULT: Anderson d. Pitbull, split dec
No Will Brooks for Pitbull. 
Georgi Karakhanyan vs. Daniel Weichel
Georgi is a good Armenian. He basically ripped the shit out of Ronda's snake oil coach. He also just caught a kick to the cock early. They're just doing some sparring-like boxing. No one landing anything major. Daniel is doing a bit better. According to the accouncers (now in English). I see it as slightly even, maybe Danny Boy if I must. Daniel-San is actually doing better. Again, no major strikes but he's pointing away with kicks and punches.
Dan lands a big right to start R2. Big leg kick from Dannnnnnny hurt. Danny landing one punch to the body after another, like it's child's play. I'm making that sound more exciting than "pot shot." Danny picking shots more and more as this wears on. Just slowly separating himself. Georgi is responding by pressing more but he's a bit reckless.
Spinny kick from The Good Armenian does nothing. Dan using his jab really well, stopping all momentum and keeping the distance. Georgi has his hands down now, taunting. That's code for: stop out striking me and brawl. Shocking that an Armenian is doing fake tough guy while he gets beaten to the punch. It's ok, he'll tell himself he really won. As he loses.
OFFICIAL RESULT: WEICHEL d. KARAKHANYAN, dec.
Josh Thomson vs. Pablo Villaseca
GO SEXY BOY GO!!!!!!!!!! Josh with hard body kicks early. Pablo clinches but Punk uses it to TD the Chilean. Josh pounding from inside the guard. Thomson pulls a triangle out of a scramble that was beautiful. Now he's attacking the arm. It's tight. Oma plata now tells me Punk lost it all. On their feet but a great scramble. Punk is on a different level striking. Throwing combinations at will, no fear of a TD, almost disregard. And a knee to Josh's (likely) beautiful cock. Josh with a big TD slam at the 15 second mark.
Pablo aggressive right off the bat. Josh stuffing Panlo's shit TD attempt; even ends up on top. Josh looking to pass right to mount, setting up an arm triangle gone but the cage ruins those plans. Punk pounds. And pounds. But not THAT bad. No, wait, yes, that bad. It's close!!!!! Pablo fucking he doesn't. It's. Done!
OFFICIAL RESULT: JOSH THOMSON d. PABLO VILLASECA, R2, TKO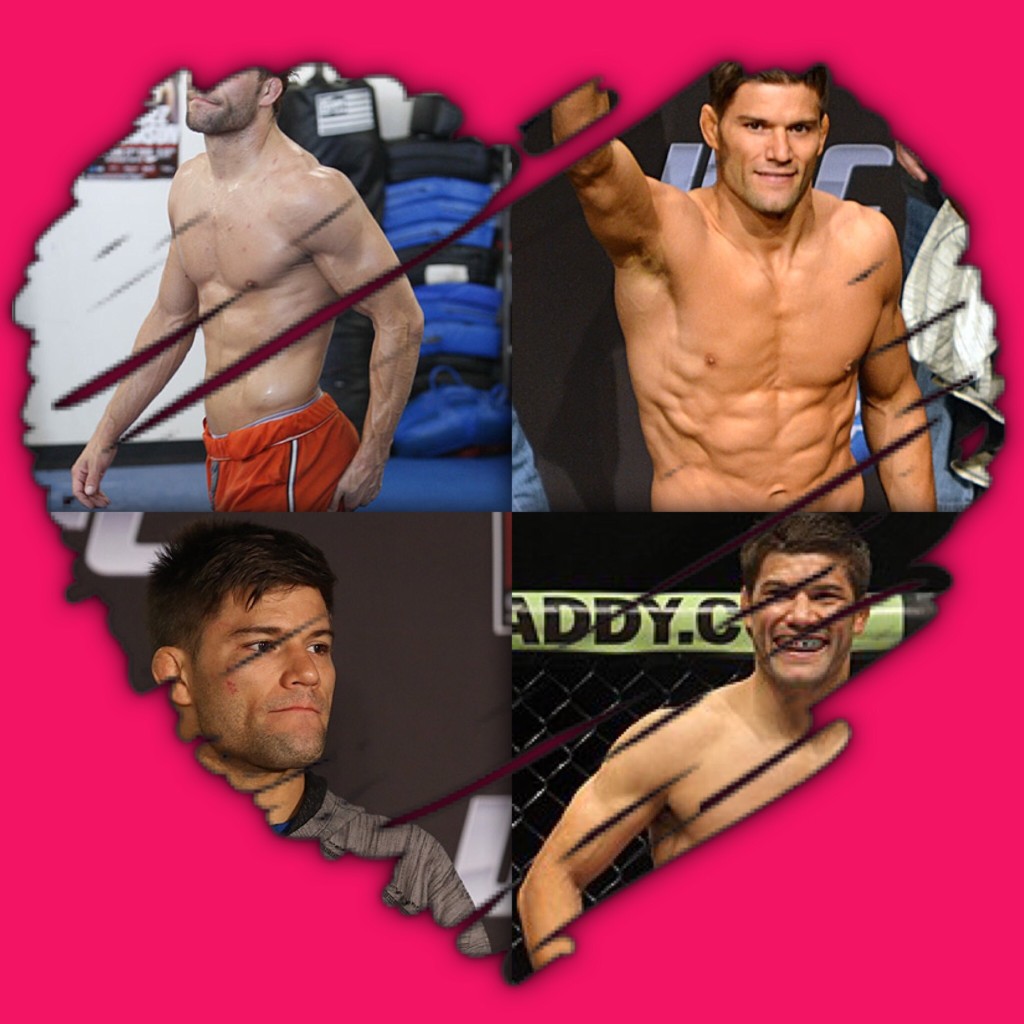 Bellator 147 Free Live Stream Online MAIN CARD CARD Spike, 9 p.m. ET
Josh Thomson d. Pablo Villaseca, R2, TKO
Daniel Weichel d. Georgi Karakhanyan, dec.
Derek Anderson d. Patricky Freire, split dec
Adam Piccolotti d. Mario Soto
Brian Rogers d. Virgil Zwicker
Bellator 147 Free Live Stream Online PRELIMS on HALFGUARDED.COM 7 p.m. ET
Nick Barnes vs. James Terry
John Donaldson vs. A.J. McKee
Brandon Hester vs. Idris Wasi
Gabriel Carrasco vs. Khomkrit Niimi
Thomas Diagne vs. Erick Sanchez
Alvin Cacdac vs. Jeremiah Labiano
Bronson Mohika vs. Jose Perez
Adin Duenas vs. Anthony Taylor
Anthony Do vs. Dustin Moore
And don't forget, all month long we'll be featuring our 27 UFC Gifts for the Fight Fan in your life post just for you so you can make Christmas easier on yourself while also being a hero!