A UFC preview and review; Bellator recap; Floyd Fighting in UFC?; Cyborg has a kid.
OK. Bye, iTunes quick look preview thing, hello real people who truly matter!
This Week on the MMA AND STUFF PODCAST of FUN/UFC PODCAST of FUN:
UFC on Fox Review- Jacare vs. Brunson – Bad Ratings –
Bellator Review
Ronda Rousey debuts in WWE at the Royal Rumble. What does Full time mean? How was her performance? Who's she gonna rassle next? Other Rumble thoughts….
Mayweather gets into the cage.
Chuck Liddell on Celebrity Big Brother
Dana White sexual assault story?
Rulesets at UFC 220
Cyborg is a mom?
VanZant is engaged.
PFL on NBC Sports and Facebook
Miocic vs. Cormier at UFC 206 in July
Gaethje vs. Poirier UFC on Fox April 14, Condit vs. Brown UFC on Fox April 14, Pettis vs Chiesa UFC 223 April 7, Ragin Al vs Felder UFC 223 April 7
Nick Newell vs Sonny Luque at LFA 35 on March 9
Canelo Alvarez vs Golovkin II on May 5
MMA History Today – 3 years Ago Today
Roy Jones Jr retires on Fight Pass?
UFC Belem Preview
Stuff:
Grammys
Super bowl this Sunday
Tom Hanks is gonna play Mr. Rogers
Illegal straws
Toronto cops edibles
Emotional support peacock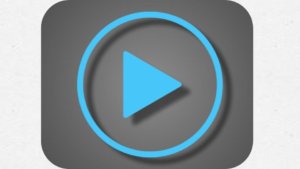 And makes sure to show your love for MMA AND STUFF (but only if you support a two state solution for Oregon).


Podcast: Play in new window | Download
Subscribe: RSS