Today you can hate Mexicans. Today you must hate Mexicans. For today the United States of America plays Mexico in a World Cup qualifying match.  Hate is a must in this rivalry and here are a few reasons why.
1. Dos a Cero. Two to nothing. It has become the calling card of the rivalry. When playing in World Cup qualifiers in Columbus, the United States has won the last every match by the score of 2-0. Since 99, of the 28 matches the teams have played, 8 have finished 2-0.  The game is almost guaranteed to end with this score.
2. This is a real rivalry and America has benefited. As the USA has become a better and better, Mexico has been the iron sharpening iron. The two teams are evenly matched and clearly the two best teams in their geographic area.  Every major soccer tournament basically sees these two go through one another, one way or another.
3. And, yes, without any reservation, this is HATE and it is justified. Plainly stated: Mexican soccer fans are some of the worst human beings on earth. This isn't a Trump-like racist statement, it's an objective fact. NO ONE likes playing in Mexico because of the animals in attendance. The reasons are legion:
Mexican fans regularly fling cups of urine and vomit at players;
The crowds are infamous for chanting homophobic slurs – so much so that the world governing body of soccer, FIFA, has punished the team for these actions (though not as often as is called for by many fans);
Mexicans hurl trash at the opposition and its fans (which doesn't sound so bad considering the urine alternative);
They have kill people in riots when they loses matches;
And Mexican fans are infamous (that's just their nickname at this point, it seems) for chanting "Osama" during the Star Spangled Banner.  That is, when they aren't booing so loud that they drown out any chance of hearing the American National Anthem.
I have no idea why this happens. It's not like I see Mexicans in general behave like this. It seems so obscenely out of character. Even amongst soccer fans, who as a group are a ridiculous bunch, Mexican fans stand out. (And American soccer is a sport that draws from a MUCH more diverse and "progressive" fanbase.  Most are guys who want to kinda half pretend to be European but even then, when Landon Donovan once took a piss on Mexico's home field, he was essentially applauded for it.)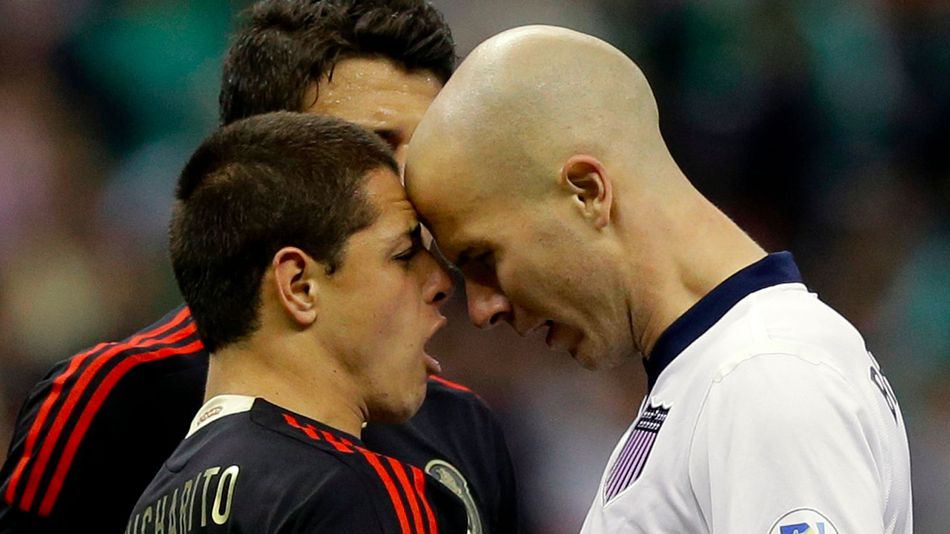 4. Mexico usually has the edge in terms of talent, while the Americans rely on tactics, pure athleticism, and "grit."  Except now, America might have the best player in the field – and he can't even drink.
Christian Pulisic is an 18 year old kid who might already be the best American soccer player on the squad.  It's not an exaggeration to say that he's quickly becoming one of the best Americans ever. He regularly plays with one of the top teams in the German league, Borussia Dortmund. He starts most games. He has been part of his teams' attacking presence. He isn't just a guy out there, he's one of the main guys in the pitch.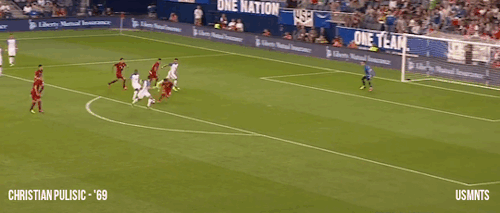 Everyone knows it too. This country has been waiting for that one super talent to come and he might be here. No, he probably won't be the best in the world but he may very well be in the discussion with other elites. He really is that good.
5. And finally, why you must hate Mexico: they hate us. They make no apologies, this is a blood feud. But when it's over, things are more or less normal. It's like for two hours everyone agrees to give in and be as bigoted and racist as possible.
So, as an America, I happily say: FUCK YOU, MEXICO! YOU ALREADY KNOW WHAT THE FINAL SCORE IS GONNA BE!