There's something special about being a fan of fighting sports. The seasonal nature of most other sports ensure that you can count on the best facing the best as matter of routine, sometimes as much as several times a year. In MMA and boxing there is a real sense of occasion when the big names clash, especially because it could be the one and only time they face each other  and you know everything counts on what happens on this one night.
Then there are those dream fights that capture the imagination. the ones that fuel debate and speculation amongst fans for years and when you finally hear that bell and see them square off there's that surreal feeling that you can't quite believe that it's actually really happening.
Of course there are also those mythic matches that slip through the fingers of promoters and rob the fans of what could have been legendary moments in fight history.
Like these right here.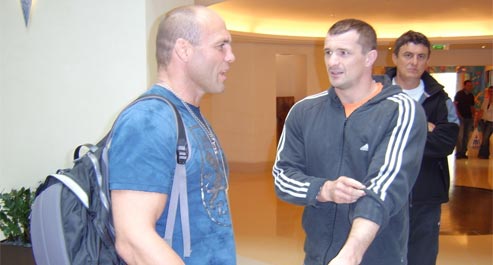 1. Mirko Cro Crop VS Randy Couture
If ever there is a tragedy regarding a fight that should have happened that never did it's this one, as there was so much potential story elements that would have made a compelling rivalry.
In 2006 while UFC's popularity was surging to unprecedented levels some hardcore MMA fans were pointing over to Japan and the PRIDE promotion and proclaiming that was where the real fighters could be found. Fans speculated over fantasy match ups between the stars of the two promotions dreaming of a day when cross promotional PRIDE vs UFC events may occur. The demise of PRIDE in late 2006 opened the doors to those dream fights becoming a reality as stars began to leave the promotion and head over to the States, one of the most high profile of them being the ice cold kick machine Mirko Cro Cop.
When Cro Cop made his debut at UFC 67 in February 2007 the event felt like the beginning of a PRIDE invasion, especially when the Croatian came out to the PRIDE's theme music (PRIDE star Quinton Jackson also debuted on the same show but he had actually been done with the company for a while). Cro Cop backed up the hype that was fuelled by his highlight reel knockouts and his recent victory in the PRIDE annual Grand Prix tournament with a workman like first round knockout over Eddie Sanchez. UFC had a new monster for it's heavyweight division.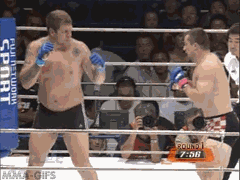 A month later Randy Couture picked back up the gloves he'd proclaimed he'd put aside forever and overcame the towering Tim Sylvia to win the heavyweight title. It was one of the most gloriously feelgood moments the sport has ever produced and cemented Randy Couture's mythical status as a fearless warrior.
Everything had seemed to fallen into place. The clinical, unstoppable machine from PRIDE (yeah he'd lost in PRIDE but perception is everything) vs UFC's very own never back down, never give up Captain America. UFC had been handed it's very own Rocky IV story (but no where near as crap).
Yet rather than going straight to this colourful, dream matchup it was decided what was really needed was a title eliminator between Cro Cop and Gabriel Gonzaga, presumably hoping a spectacular knockout via a kick to the head would legitimise even  further the contender's right to a title match. Which is exactly what happened, except it was Cro Cop laying spark out after a stunning head kick and Gonzaga who ended up facing Couture for the title later in the year.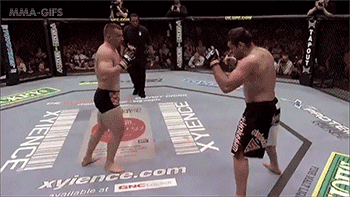 The decision not to go straight to Cro Cop vs Couture robbed MMA of what could have been a legendary encounter. Naysayers will point out that Cro Cop was a spent force by the time he came to UFC and his future performances make this a valid point. But in early 2007 this was not evident with the Croatian still having a fearsome aura and  if Couture had been the one to beat him (rather than Gonzaga and later Cheick Kongo) it would have only furthered Couture's legacy as a lion hearted fighter who constantly beat the odds and if Cro Cop won we'd have had a monster invader as UFC champ.
Not surprisingly when the opportunity for a big match up with lots of interest presents itself UFC tend to go right to it.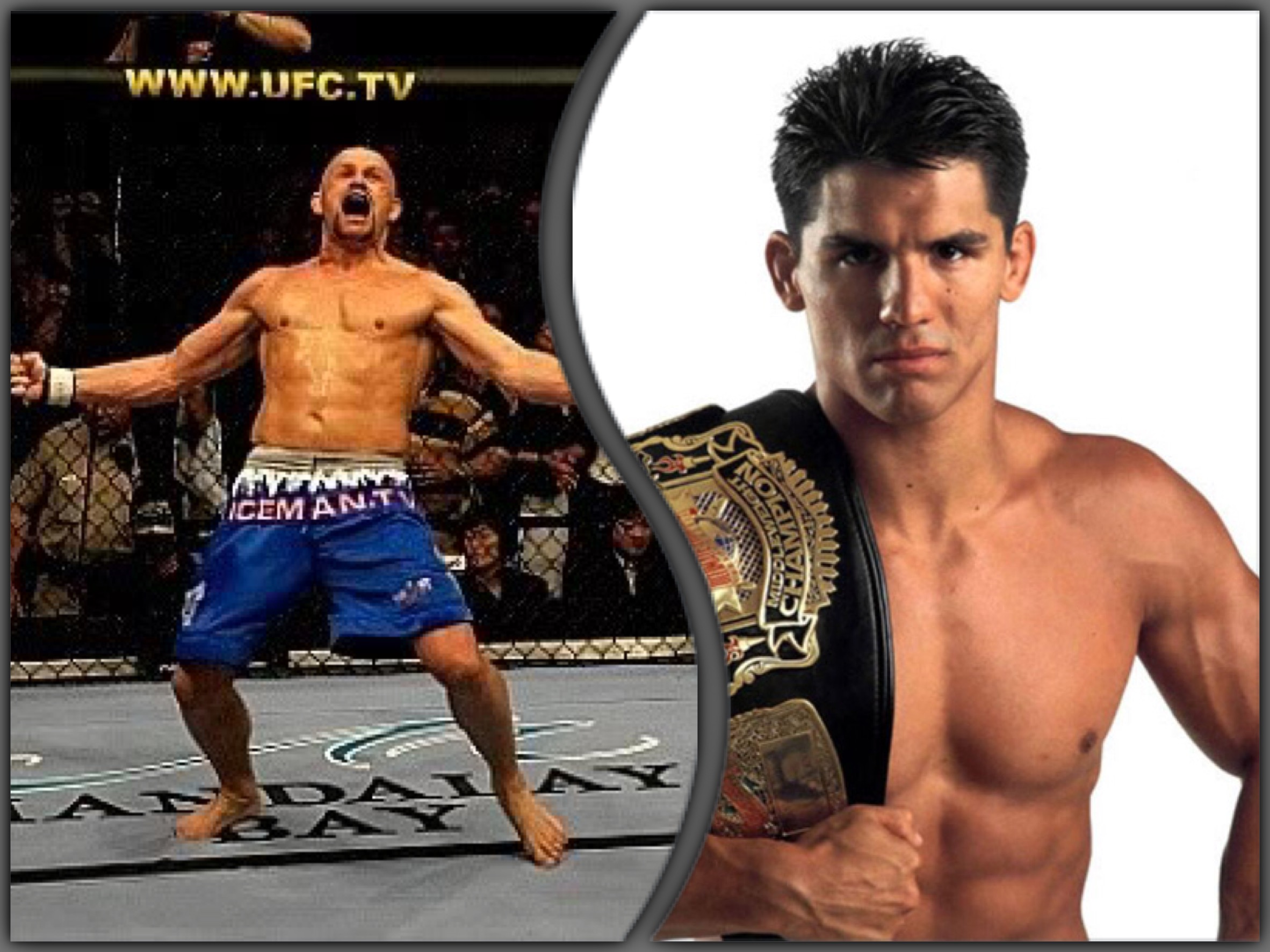 2. Frank Shamrock vs Chuck Liddell
In a pathetic display of pettiness UFC has attempted to whitewash Frank Shamrock from their history (and when I say UFC I mean Dana White) even going so far as to make it impossible for fans to vote for any of his fights in the UFC top 100 fights of all time poll.  Make no mistake Shamrock was at one time one of the greatest fighters in the sport, a dominant Light Heavyweight champion who walked away from the UFC after a fifth successful defence against Tito Ortiz in 1999.
Falling out with UFC meant when he did return to MMA it was to breath life and interest in rival promotions Elite EXC and Strikeforce. By doing so MMA lost the chance to witness Shamrock mixing it up with the crop of fighters that were to set UFC on the rise in the mid 2000's. And if he and UFC could have stayed on good terms we could have seen him going to war with a man who with fearsome looks like he'd  come straight from a Roman amphitheatre became the ferocious  image of the company.
Chuck Liddell was tearing through UFC gaining a rep as one of the best in the world just a few years after Shamrock left the company. While the triangle of Liddell, Ortiz and Couture providing some epic encounters laying the groundwork for UFC skyrocketing in popularity, Shamrock would have made that a tantalising fourway of matchups and it could have been a  Shamrock and Liddell trilogy that we were crediting as the start of the turn around in the UFC's fortunes.

3. Wanderlei Silva VS Chael Sonnen
July 5th 2014, Las Vegas, Mandalay Bay, UFC 175. I was there. So should have been Wanderlei Silva and Chael Sonnen. They should have been beating the hell out of each other in a heated grudge match after a bad tempered season of Ultimate Fighter which at one point had actually seen the two coaches brawling in the gym. The trash talking alone would have been worth the price of admission. But there was one problem. Both have  bodies which have regularly carried more  illegal substances than one of Pablo Escobar's smugglers .
That's where those spoilsports from the NAC came in and wrecked everybody's fun by insisting that the fighters follow the rules and get tested for any naughty drugs in their system. Wanderlei came up with the genius idea of  jumping out a window and running like fuck when testers turned up at their gym but it turned out this wasn't actually a clever loophole he'd found and merely meant he was suspended for failing to deliver a sample.
Chael took the test with the optimism of someone trying to get their degree in surgery after cramming their whole revision in the night before and subsequently failed for having no less then four illegal substances in his body.
So yeah thanks a lot Nevada Commission. Now I'm not advocating turning a blind eye to drug use in sports generally, but knowing that both these guys are complete nutcases and both as bad as each other when it comes to cheating with PED use, would it have really hurt if there was a quiet agreement not to test them until the fight had actually taken place? Just this once.
Or perhaps arranged for both fighters to come to UFC 175 to have an interview in the cage to explain their actions…and then you know shut the cage door for a few minutes and if an unsanctioned fight takes place so be it.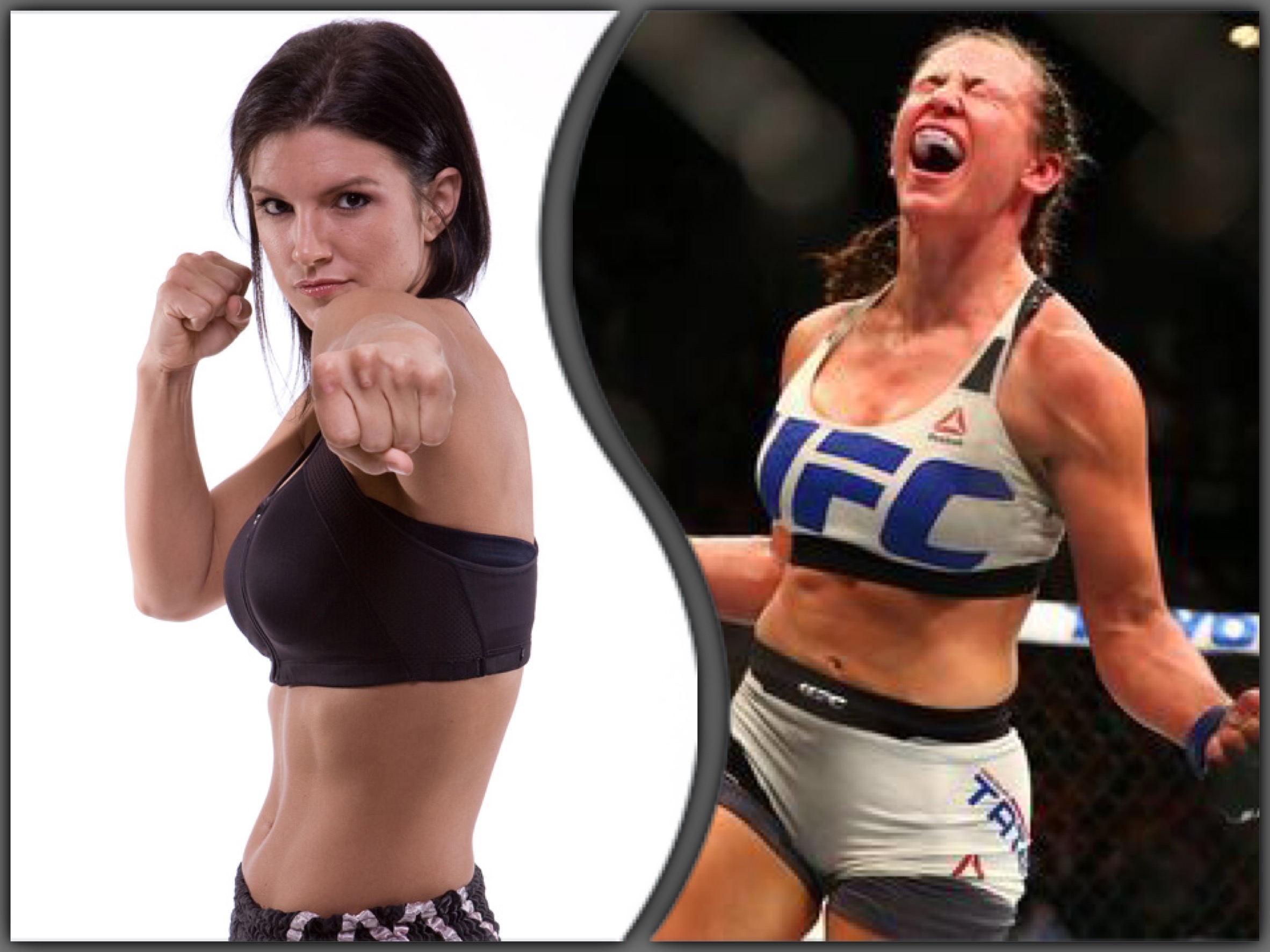 4. Gina Carano vs Miesha Tate
It's not always the best and most successful fighters that provide the greatest fights. Ronda Rousey prior to losing to Holly Holm was one of the most dominant champions the sport has ever seen, obviously superior to her opponents that she clinically dispatched in one sided, short contests. Her fights were great displays of sporting excellence and great occasions but hardly the stuff of epic, exciting battles.
For great, exciting back and forth fights it's to two other competitors who you have to go to who showed how exciting and fast paced women bouts could be.
The striking heavy, offensive styles and athleticism  of Gina Carano and Miesha Tate lent themselves to creating some absolute wars in the cage starting in the days when women weren't allowed to fight five minute rounds. Carano proved women in MMA was no gimmick by having a great fight of the night with Julie Kedzie in Elite EXC (the first women's fight televised on a major network) that in it's own way was the Griffin-Bonner of their division. Following this Carano begin to steal the show in great fights which started to give the buzz to her contests being potential fight of the night contenders. It all came to an end with the long awaited clash with Cyborg for Strikeforce's first women's championship in 2009 and despite a brave performance was overwhelmed by Cyborg's striking power and left the cage behind for Hollywood.
As Carano left the sport Miesha Tate was just starting to make waves. Sharing Carano's sex appeal she also had an exciting style and won a fair few of her fights with knock outs and submissions. She too had a cracking encounter with Julie Kedzie and her tendency to be involved in exciting fights continued into her UFC career, especially in her losing fight to Cat Zingano which won fight of the night and is still has can be considered one of the best fights in UFC  history. Until Ronda fought Holly Holm, Miseha was the only fighter to give Ronda any real sort of fight (possible exception of Liz Carmoche) the first fight in particular which was ground breaking in women's fight for interest is especially great and competitive for a one round fight.
Had Carano opted to stay with fighting a clash with Miesha would have been a mouthwatering prospect. Sure there may have been problems with the weight (Carano was notorious for missing weight) but it's almost impossible to believe that with their styles this wouldn't have been anything less than an absolute classic fight.
5. Anderson Silva vs George St Pierre
This fight could still conceivably happen, but it would really be an exhibition of two legends of the sport, well past their glory days. The time for this to happen would have been the early 2010's when it could have been justifiably been promoted as the fight to crown the greatest fighter alive.
At this time both were dominant in their divisions. Anderson ruled his empire of Middleweights with strikes of lightening that at times seemed impossibly lifted from an anime movie, as well as possessing   an incredible ability to weather any trouble he found himself in. St Pierre likewise owned the welterweight division with superior wrestling over the best UFC could throw at him, the only blemish out of 15 UFC contests since 2005 being a freak knockout to Matt Serra.
Despite the steady stream of viable contenders for the two fighters, with such a small weight barrier between the two champions fans salivated at the prospect of a superfight between them. Fans hopes were repeatedly flirted with, Dana White many times hinted that after the next successful title defence for one of the fighters a dream catchweight fight would be next. Especially teasing was Silva sitting at cageside for St Pierre's fight with Carlos Condit and rumours were running rife that Silva was there to formalise the fight if Pierre won. Pierre did win but despite the camera focusing on Silva many times during the fight no public challenge was made.
Still fans and the media were sure the fight would one day take place, the only question being which of the showcase events in July or December would the fight take place at.
And then it all went to hell.
Anderson's habit of slipping into showboating backfired to a colossal degree when he did one bit of mocking too much and was caught and knocked out cold by Chris Weidman. Worse was to follow when a checked kick left Silva with an absolutely destroyed leg in the rematch several months later. Three years later and Silva is incredible still fighting but he  doesn't have an official win in five fights.
St Pierre meanwhile carried on his winning ways, but after a controversial spilt decision over Jonny Hendricks the Canadian bewildered interviewer Joe Rogan and everyone watching by rambling about personal issues and that he "he had to go away for a little bit" and seemingly hinting he may not be back. Three years on and we've still not seen him back in the cage with the necessity to wear Reebok gear not helping to entice him back.
So the Superfight never came, but what kind of fight would it have actually been? On paper it's a great fight with arguably the two best in the world going at it in an occasion hyped by the prospect of a contest of pure sporting ability. But it could also have been a fight that was more "interesting" than spectacular. Anderson could be amazing when knocking out opponents but at times he also stink out an arena with lacklustre performances where his showboating and goading went out of control. His fights against Patrick Cote, Thales Leites and Demien Maia were borefests down completely to Anderson's negative tactics, frustrating audiences and Dana White who publicly slammed Silva for these performances.
St Pierre too later in his career tended to win his fights with a safe strategy of taking down and holding his opponents to ride out a points victory. Though technically a sound strategy it also bored the living daylights out of audiences and outside of Canda the final bell would sometimes be greeted with a chorus  of boos.
It could have been the greatest display of skill between two fighters or it could have been a five round bore of a wrestler and counter puncher circling each other unwilling to engage.
Guess we'll never know.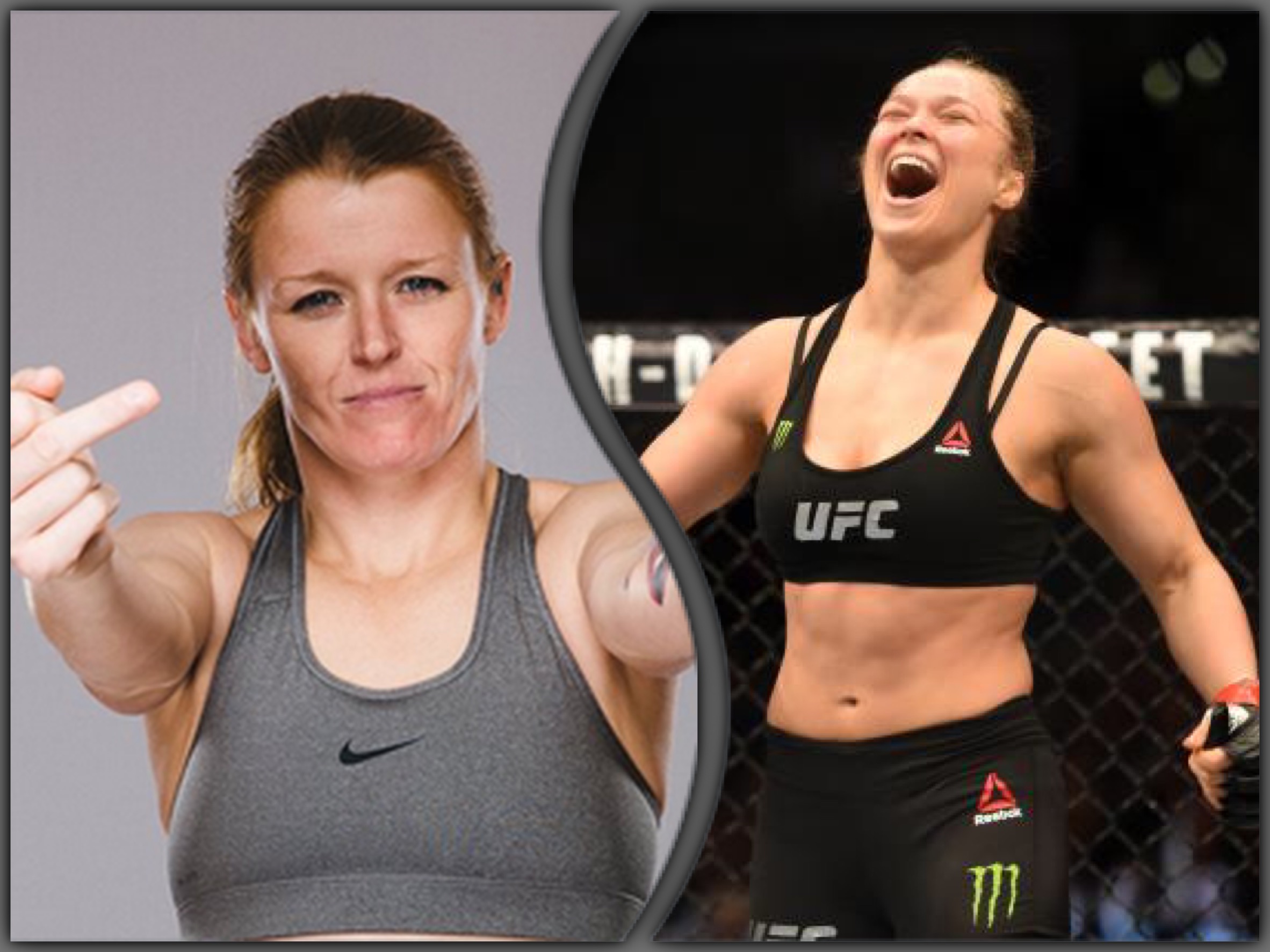 6. Ronda Rousey vs Tonya Evinger
Yeah I know you were expecting Cyborg, but I'm tired of the whole "You come to my weight division!" "No! You come to my weight Division!" crap.
The legend I always wanted to get a shot at Ronda is Tonya Evinger. Because unlike the majority of Ronda's opponents who look like rabbits trying to stare down a juggernaut and look like they're begging for the fight to be over, Tonya I doubt would be overwhelmed by the occasion,  because Tonya rarely gives a fuck. Why should she? She can box, she can wrestle, she's got a decade of MMA experience and sure she'd be an underdog but she could give Ronda a hell of a fight.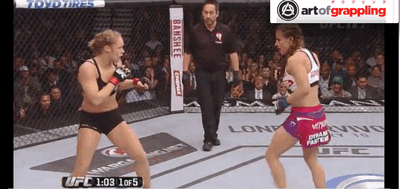 Also don't be surprised if at the weigh ins and Ronda tries to stare her down with that aggressive glare of hers Tonya doesn't respond by planting a massive kiss right on her lips. Because she's Tonya Evinger and she'd do that.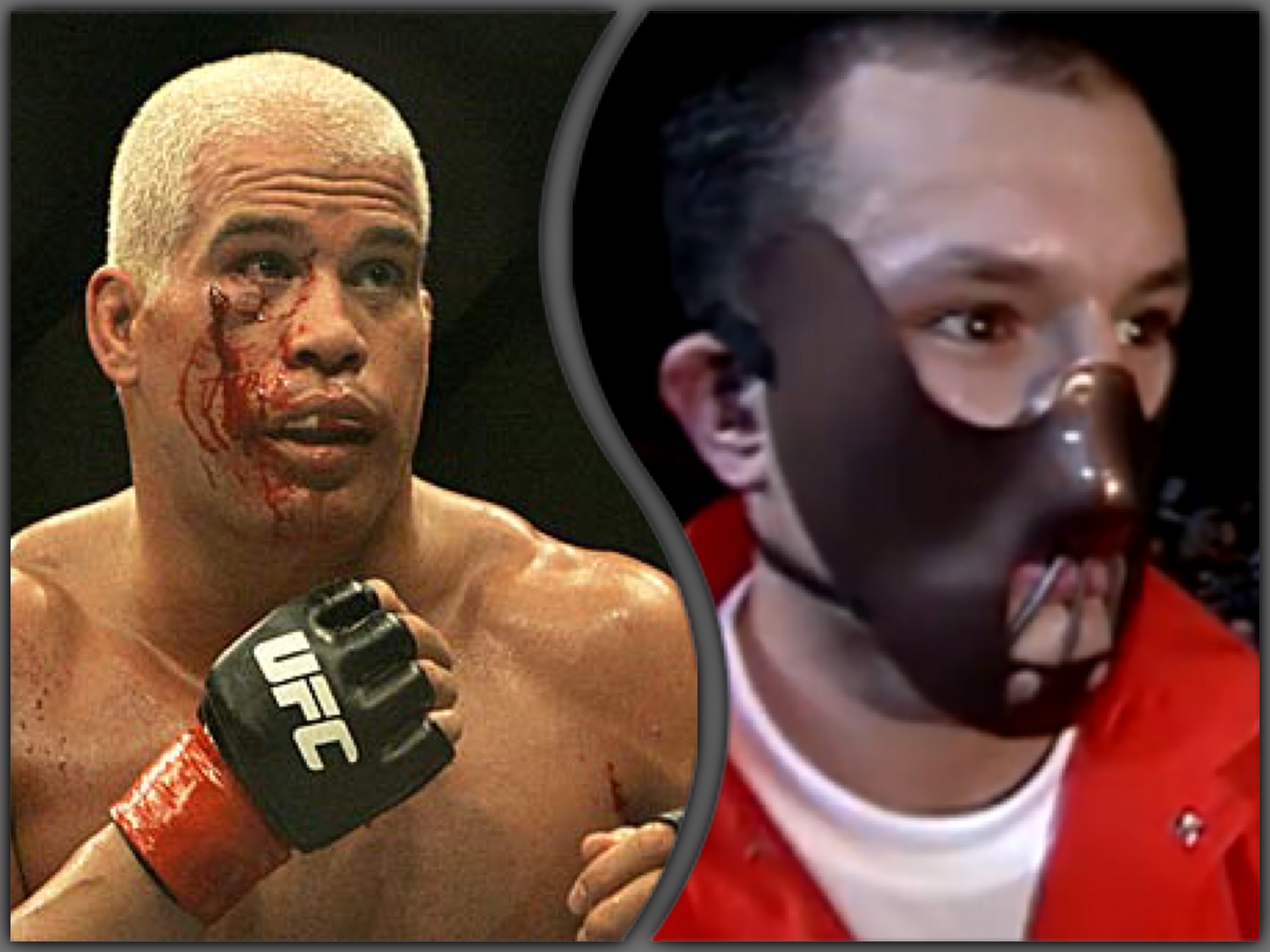 7. Tito Ortiz vs Lee Murray
Purists will argue that fights breaking out away from the cage are bad for the image and respectability of a sport built on half naked fighters pounding the shit out of each other, but no one boycotts a good grudge match because of it.
In 2002 after UFC 38 Lee Murray and Tito Ortiz got into an altercation outside of a London nightclub. What actually happened depends on which witnesses you believe, but the general opinion tends to be that Tito was drunk and ended on the deck when the brief skirmish was over.
Years before UFC got all respectable an actual fight in the cage between the two built by the notoriety of the incident is probably something we could have seen. Murray was actually given a fight in the UFC several years later, with Tito in attendance and proclaiming he wanted Murray to win so he could kick his ass himself. Murray quickly won his fight over Jorge Rivera and then called out Tito who stood up for a stare down
I'm sure UFC at the time were seeing dollar signs for what in pro wrestling  would have been called a battle of heels, marketing for the fight would have so easy with "They fought on the streets, now it's in the cage."
Only one thing stood in the way of the fight happening, Lee Murray being a criminal lunatic. He grew up in a life of gang violence and drug dealing and had a string of assaults to his name and legend has it was so violent even some police were afraid of him, in fact this is one time that Tito even at the height of being a dick would been perceived as the angel of the two. This unsavoury record meant Murray couldn't get a work visa to continue fighting in the US and that was that.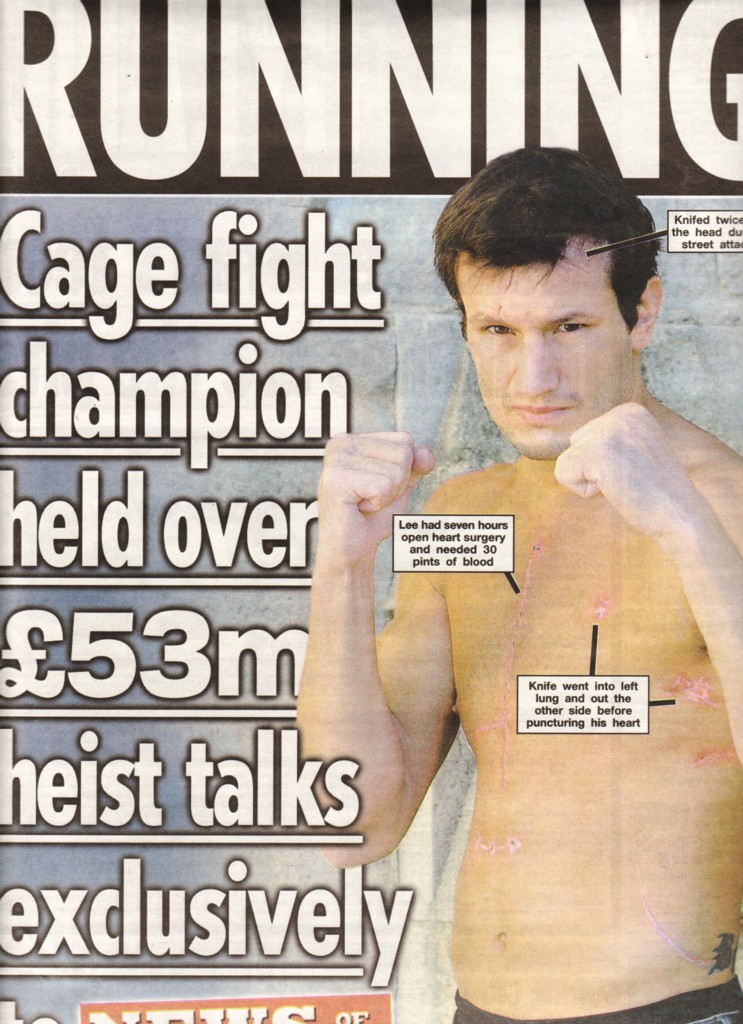 He instead began fighting for growing UK promotion Cage Rage but only fought once in a decision loss to Anderson Silva. His career was interrupted when he became involved in a mass brawl at a birthday party that placed him in hospital with  stab wounds that almost killed him.
Murray though had another payday in mind worth £53 Million when he took part in the biggest cash robbery in the UK in 2006. Murray escaped to Morocco where he was captured and is currently serving 25 years in jail, after which I'm sure Bellator will probably be keen to finally put the fight together.
In hindsight UFC probably dodged a bullet in not having Murray in their promotion, but please don't tell him I said that.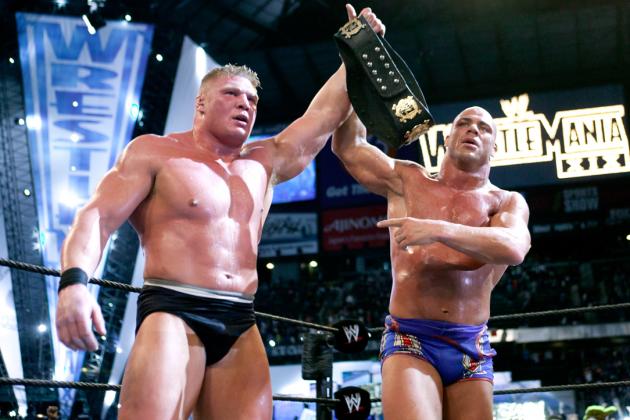 8. Brock Lesnar vs Kurt Angle
Oh come on, you know you would watch the shit out of this.
Kurt Angle has at various times in his life expressed a desire to compete in MMA and talks have apparently occurred with Dana White, including an invite to compete on the tenth season of the ultimate fighter. Such talk has obviously never resulted in Angle being tempted away from the staged surroundings of Pro Wrestling and after a while when Angle would bring it up the world would respond  with a roll of the eyes and a "not this again" reaction.
Yet if Angle had gone into MMA it would be obvious to put him in there with Brock who he apparently had a real grappling battle with backstage at a WWE show. In any case I can't think of an encounter in MMA with any more potential for sheer fun than this and with a promotional campaign headed by "This time it's for real!" it really writes itself.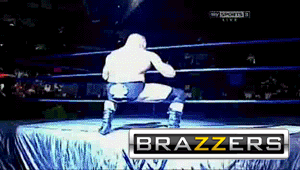 So that's my list of the MMA fights we never got to see. Maybe you've got some better ideas, well if so go and write your own damn article.
Til Next time
Dazza