Remember when Anthony Johnson quit MMA out of nowhere?  How he talked about this new business venture he had?  He acted like it was some magic opportunity that he couldn't turn down.
We all assumed it must have been important because who walks away from the serious money he was making?  Especially given that he's the one matchup out there for Jon Jones that people would want to see.
Well…
HE'S GONNA BE SELLING WEED!
He was on Booker T's podcast (yes, that one – the one from WWE) and said that they were getting ready to set up a business as soon as it was legalized in whichever state he's in now.
"We're opening up a facility, if you know what I mean.  It's for medical uses. … We got some good things going on. It's already big. We're just waiting for that law to pass and whenever it passes, we're golden. We're playing our cards right, we're playing by the book, so that way there's no issue."
Can you blame him?  You can make serious money on weed (ever notice how beer companies have been around for hundreds of years … funny how you don't see a gym chain that's been around since the 1700s).  And it beats getting hit in the head.  And now he smoke a lot of it.  And the Diaz brothers have already shown that if all you do is tell people you don't wanna fight and instead prefer to smoke week, well, you become giant stars and get high profile fights.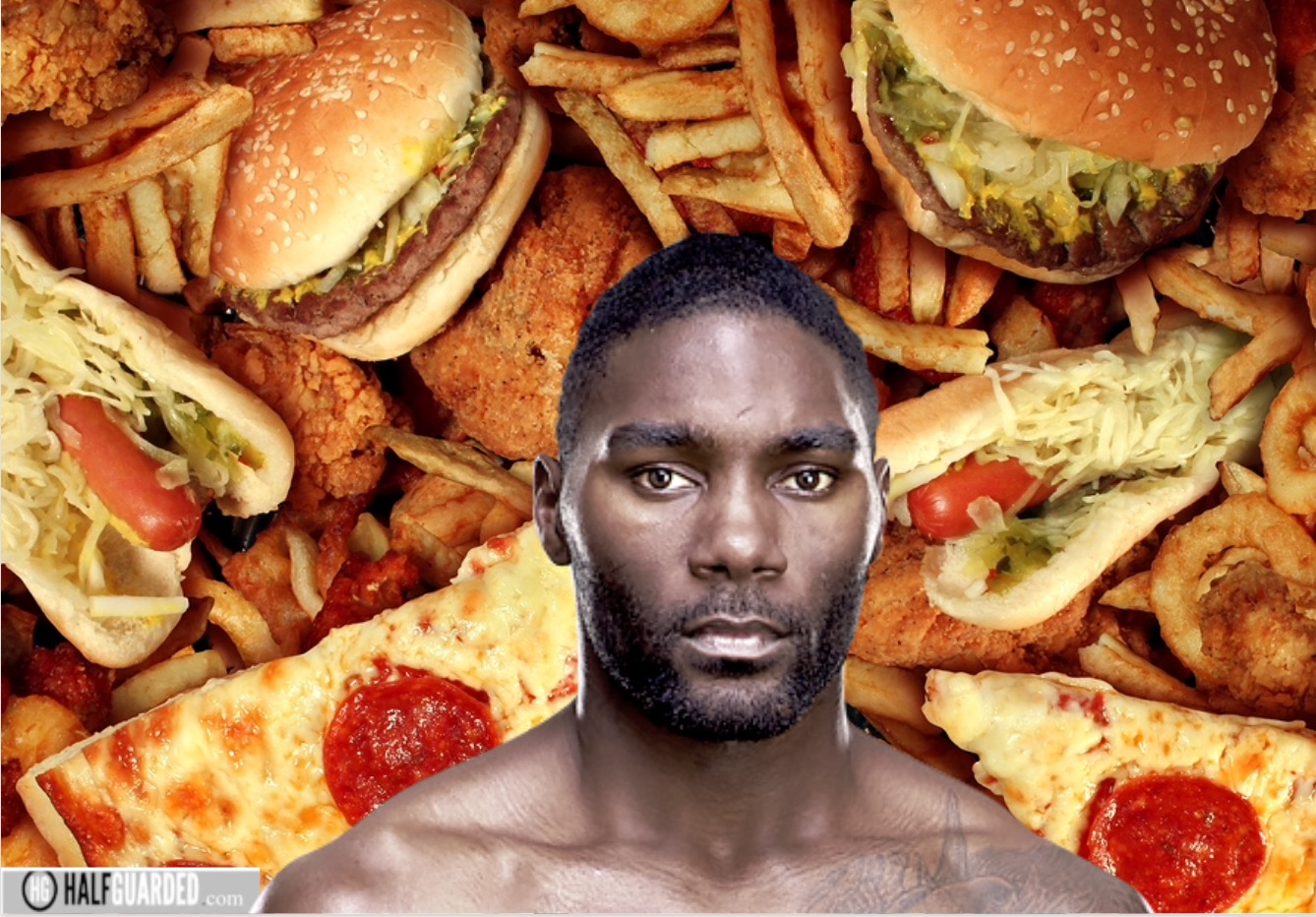 Plus, given that Johnson is a known fat bastard, this can only help as he become a heavyweight.