All I want is your feedback today.  Give it to me.  Give me all you feedback, baby.  Give it to me good.  Satisfied?  Great.  Here's a bit of the news from today.  Not a lot really.  Bellator weigh-ins are in a few hours.  Then there's Bellator tomorrow and a decent UFC on Saturday.  Oh, make sure to check out Jakey's awesome piece on forgotten WWE Diva's matches.  No, seriously.  It's fucking excellent and should be a reminder to modern fans that Trish Stratus was a goddess.
GSP training for return; then deciding future – may be looking to avoid aliens
Freddie Roach, who is a boxing coach, but one who has worked with Georges St. Pierre in the past says the former champion is going to train for 6 weeks to determine if he wants to fight again.  Note: this hasn't been said by GSP, Tri-Star, or anyone else besides Roach.  But, he's pretty specific.  Said Roach during an interview with:
"He's gonna train for a fight.  He's gonna have a six-week training camp. And at the end of the six weeks, if he feels like he's ready to fight and he's hungry for it like he always has been, he's gonna do it. He's gonna fight one more time.
"If he doesn't feel it and he feels like it's just not there, he's gonna let it go and he's gonna retire," Roach said. "I think it's a really good idea. I think it's really, really smart to do that, to see where he's at in his mind."
Hey, look, the full video!
So, there you have it.  GSP might return.  GSP also believes in aliens so much that he's created an underground bunker to protect himself.
Really.
Anthony Johnson is still stupid (in case you were wondering)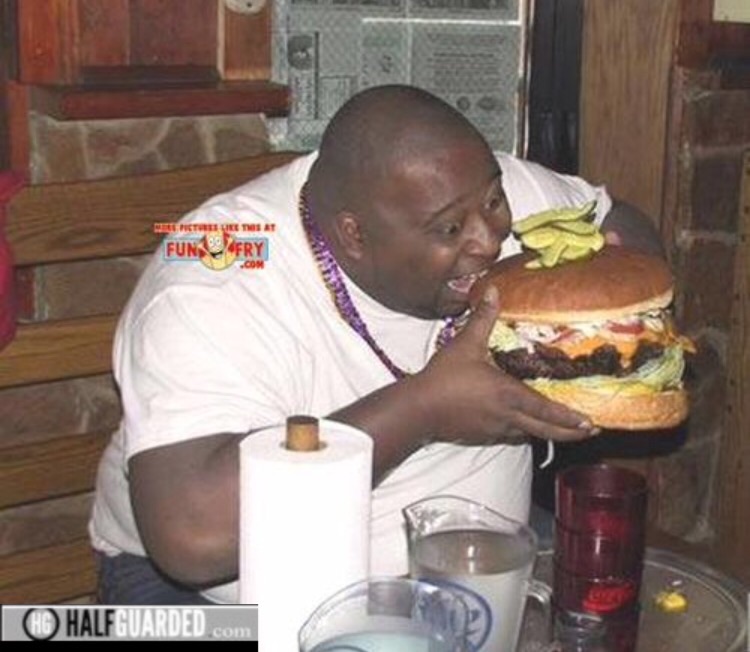 Anthony Johnson, who has recently been booked to fight Ryan Bader, is stupid.  As of late, Cormier has said he wants a bit of time off from full-time MMA.  Enjoy life, see his wife and kids, probably get fat on fried chicken (again, note: HE LOVES IT. NOT. RACIST.).  We noted this in a previous update.  I'd give you the link but it's better if you hunt through our archives and find it yourself.  More rewarding.  Johnson, who is a fatso, doesn't think Cormier has earned the right to do this.  Regular MMA fans will recall that Cormier recently beat the shit out of Johnson, tapping him in less than 15 minutes.  This means nothing to Johnson:
"I don't know why he would say he wants six months off; maybe he wants time to heal, spend more time with his family and train more and just perfect his craft – I don't know," Johnson told MMAjunkie. "Do I see it as being selfish? No. But I want to say this: I don't feel like he's earned it enough to say, 'I need six months off.' If Jon was still the champ after like two years of whooping ass and said, 'Dude, I need six or eight months off.' You deserve those six to eight months off because you put in the time and the work.

"(I'm) not saying Daniel didn't do that, but I think he should keep grinding. In my opinion that's what Daniel does. He should just keep grinding before it gets too late because there's a lot of hungry guys coming up. It's just a matter of time before his body is going to say, 'No more.' He needs to stay active."
Anthony Johnson once missed weight by 11 pounds.  Just wanted to remind folks of that.
Ken Shamrock, desperate to be relevant, wants to lose to Joe Rogan in a fight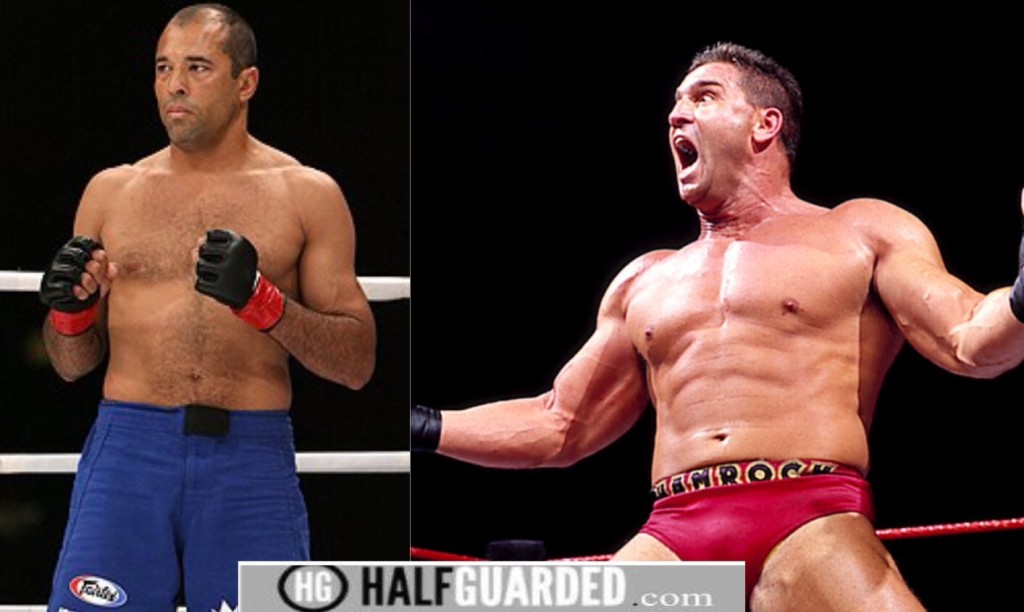 Joe Rogan said that he thought the Shamrock-Kimbo fight from this past summer was worked.  It wasn't.  It was a real fight between two guys who are terrible.  But, Rogan wasn't alone.  But he is the one drawing the recent ire of Ken Shamrock
"When someone like that, who has a trusted following, they're trusting him to know what he's saying. Trusting him to be honest and to have true information to back it up whatever he's saying so he doesn't hurt anybody. These people fall in behind him and say, 'We're with you, Joe Rogan because we believe that you're not going to say anything that's not true.'

"Don't be hiding behind your mic and saying things that are not true. I would never lose to him. I don't want to lose to him, but just like anybody else, when you do, you have to swallow the pill and move on. You shouldn't have said that. You were wrong."
There is actually some degree of truth to the idea that if you're going to be a public voice, try to be accurate.  But it's Joe Rogan: he says what he believes and I don't think there's some huge number of people swayed by "that guy from Fear Factor."  Anyways.  Rogan would probably beat up Shamrock if they fought.