State Farm Arena
Hidalgo, Texas
@MichaelCoughlin  @HalfGuarded
In a world first, we are going to recap – AS. IT. HAPPENS. – the Bellator show taking place tonight in BumFuck, Texas.  Hidalgo?  Wasn't that a movie about horses?  (It was set in Texas so of course it's about horses.)  Tonight's coverage comes to you courtesy of our latest sponsor: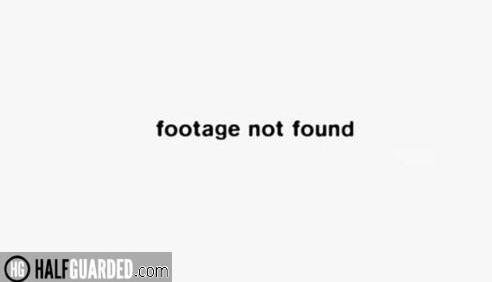 Said coverage will also likely contain numerous references to the fact that England is currently lead and run by a man who once fucked a dead pig.  And who may have done it more than once.  For reference: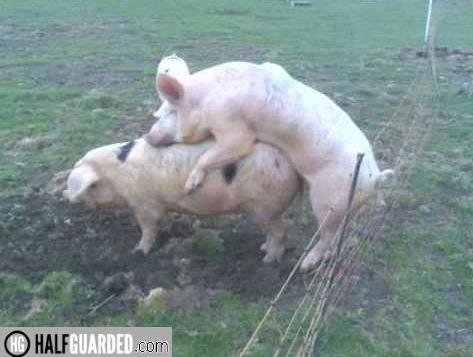 No word on which one is PM David Cameron, pig fucker of pigs everywhere.
We do our usual thing: quick & dirty results at the bottom, regular stuff above it, coverage starts at 9/8/7/6 with prelims show online before that starting at 630/530/430/330.  Enjoy or don't.  I have no control over your emotions, try as I might.
BELLATOR 143 RECAP & RESULTS because this is life
Vinicius Queiroz vs. Ewerton Teixeira
Round Uno
PBP guy just said Tex throws from "weird angles." Joe Rogan should sue. Vini with a takedown and controlling a little too easily from side control. Vini tried a pass that failed an Tex got a sweep. They stand voluntarily. Tex doing better inside. He's seeing things ok from distance too. Even round but Tex probably did more damage.
Round two
Tex seemed thinner when doing kickboxing. Vini times a takedown well. Or it was an accident that looked impressive. Tex is calm on the bottom and minding his Ps and Qs. He looks like he's trying to get to full guard which I think may be a mistake as he's better off trying to stand from half. That said, Vini is landing enough for it to constitute real damage and he used elbows to set up an arm triangle which got a tap!! It was from a position that isn't typical but he's tall and Tex is a striker.
OFFICIAL RESULT: Queiroz d. Teixeira, R2, sub
Henry Corrales vs. Emmanuel Sanchez
Note: Sanchez is a product of the Duke Roufus school. His BJJ coach and cornerman is Daniel Wanderley. Mike is very close with Daniel as Daniel was his first BJJ coach and someone Mike considers a close friend. Any coverage may be clouded by this but we'll try our best to be unbiased.
Round One
You can see the Roufus influence on how Sanchez strikes. There's a way they hold their hands and move that you see here, in both Pettis brothers. Out of nowhere Sanchez with a beautiful flying triangle and it's deeeeep. NO! Corrales survives. Sanchez on bottom now. He's throwing up his hips for subs but then uses it to stand.
Round Two
Sanchez lighting him up on the feet with beautiful combinations. Kick to the head lands off a combo, then a flying knee, tries a takedown and then jumps to get the back but misses. On the ground for a second and now standing. Accidental head butt stops things for a moment. Announcers are now plugging CM Punk which is … weird. I cannot get over how you can just see the distinct Roufus style of movement and hands with Sanchez – it's like a less refined Anthony Pettis. Uh, the time keeper signaled ten seconds left when there's a MINUTE AND TEN left. Then they turned off the clock and the round just randomly ended right as Sanchez was going for the rear naked choke. BellaLOL.
Round Three
Sanchez is simply more technical and better everywhere. He's controlling distance well and every exchange is on his terms. Ducking his head a bit much though off his punches. Does seem like Sanchez doesn't sit down enough on punches to do serious damage, choosing volume over power, which isn't bad but unless one of his kicks lands limits his chances of a finish.
OFFICIAL RESULT: Sanchez d. Corrales, split dec 
Really solid good fight. Didn't change your life or anything but when it was over I was like, "Hey, that was enjoyable."  The split was wrong. Corrales was never in this fight.
Did you know the PM of England has been accused of sticking his dick into the mouth of a dead pig during college? I mean, it's probably fake but HOLY SHIT! There are frat boy pledges and then there's that. And if it is true … What a piece of shit. Not because of what he did – not totally – but because it was some uber exclusive frat that goes back hundreds of years and is symbolic of the disconnect between "old money" and normal people. Rich people aren't bad; many are good. And I don't know if he's rich necessarily but Oxford and all that "we are better because of our name" bullshit can fuck off. That's "Old Money" like the monarchy and shit. Man alive the Declaration of Independence is so awesome! 
Joey Beltran vs. Kendall Grove
Round one 
Fuck Kendall Grove. It's fucking 2015. A black man is president. A woman will get the nomination for the democrats. A woman has a decent chance of getting one for the republicans. England has embraced a man into beastiality as its leader. I don't want to see this lanky loser on my TV. Beltran is useless too for the most part but he seems like a nicer guy. Oh. Yeah. First round was boring shit with no one doing anything of note.
Round two 
LOL. Beltran just literally ran at him and landed punches. Crowd is booing because Grove is fighting like a loser. The entire fight is Beltran being willing to take Grove's punches so he can land something. You know how a guy will let a woman hit him without hitting back because: duh. Beltran is treating Grove like that. Grove is responding by backpedalling and throwing isolated shots.
Round three
Exact. Same. Fucking. Thing. Grove on his bike. Beltran with his Nike's on. The out of nowhere Grove lands a single, isolated, nothing set it up, right hand that dropped and killed Beltran. BOOM! It was big enough that it kind of made up for the previous 10+ minutes of suck.
OFFICIAL RESULT: Grove d. Beltran, R3, KO
L.C. Davis vs. Joe Warren
Round one
Warren a bit obvious early with his desire to throw a big right and then go for the takedown. Hey, if I could wrestle like him I'd do it too. Then he gets the TD. fuuuuuck. Warren on top, grabs a waist lock and is in total control as he moves around to pass and such. THAT is control. Warren smothering on top. It's one of those "trust me" deals but I can tell his pressure is absurdly heavy. LC literally feels like he's in there with someone who weighs 250 lbs. it isn't exciting. If you're bored that's ok. I don't blame you. But this feels like absolute hell for LC. Warren didn't do big visible damage or anything but LC has the fear of Thor in him now.
Round two
LC gets eye poked to start. Juan Grande: "Am I ugly?" LC: "No, you're pretty." They resume and Warren immediate swarms but fails on a TD. A bit of circling and Warren tries and gets the TD.  "Warren lived on the same floor as Tom Brady." Oh. Ok. I bet Brady makes more per quarter than Warren does per fight. Much of the same as the first as far as Warren with pressure. LC stands for a second before being dumped by a throw from behind. And it ends with Warren on top using pressure but not actually hurting LC.
Round three
TD by Warren in the first 60 seconds Bc: DUH. Same as the other two. Warren with pressure but it's … BORING AS BALLS. Are balls boring? Just TD smother. Nothing. Warren wins via same method as pilgrims beat American Indians,
OFFICIAL RESULT: Warren d. Davis, dec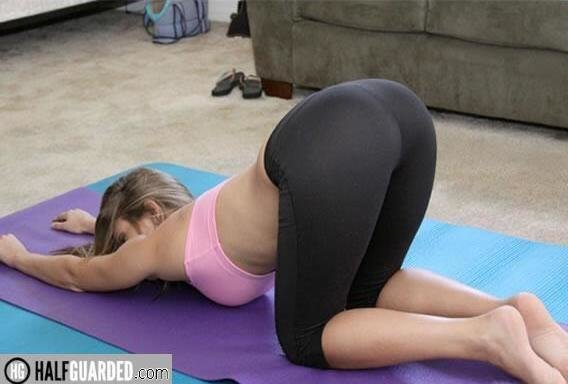 QUICK & DIRTY BELLATOR 143 RECAP AND RESULTS
Vinicius Queiroz d. Ewerton Teixeira, R2, sub
Emmanuel Sanchez d. Henry Corrales, dec
Kendall Grove d. Joey Beltran, R3, KO
Joe Warren d. L.C. Davis
ONLINE CARD
Ryan Couture vs. Nick Gonzalez scrapped due to fatness from Gonzalez

Dan Charles vs. Chase Gormley
Shawn Bunch vs. Darrion Caldwell
Gleristone Santos vs. John Teixeira
Jose Flores vs. Guillermo Gonzalez
Jared Chaffee vs. Guilherme Farias da Costa
Abdul Razak Alhassan vs. Bryce Meija
Dan Cervantes vs. Abram Torres
Saul Elizondo vs. Amador Ramos
Eduardo Bustillos vs. Steve Garcia