It's a Sunday so it's fake fighting day.  We'll be doing what we do which is half-ass cover WWE PAYBACK!  I know there's Reigns v Styles and that's about it.  Let's just say Finn Balor debuts tonight though I don't think he does because I think he was on an NXT taping.  I honestly don't know.  Show starts at whatever time it usually starts, 8et?  I think that's right.
WWE PAYBACK Free Live Stream of consciousness thoughts and results
Little Lucha Dragon beat Ryback. I just realized this is in Chicago – it's like 15 minutes from me. (No one cares, Mike.)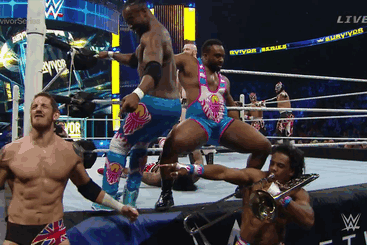 New Day out to do their thing and watch the #1 contenders match.
This gimmick feels more and more racist to me. When they're heels, they're mocking everyone – when faces it feels like, "Dance for us, black guys."
video package highlighting new guys on the roster. Reminds me of the 90s "new generation" thing … which seemed lame even then and I was like 12 at the time.
Enzo & Cass vs Vaudevillains
It's an NXT special attraction
imagine being 10. There's no way you get the old timey black and white reference gimmick
"This match is what you call a bracket buster." Which is another way of literally saying, "Guys no one thought were good actually succeeded."
Fuck. Enzo took a bump as he was thrown through the ropes, caught and snapped his head, and is out cold. They're doing the Serious Guy Voice so this seems legit. Geez.
Zayn vs Owens
They're beating on each other. Sami runs wild now Owens slowing it down. Good strategy by Owens, really remove the emotional advantage of Zayn.
Sami wanting to make a comeback here. Can Owens fight (Owens) him off? STAY TUNED!!!
Zayn hits a Michonoku Driver and Cole calls is a Blue Thunder Bomb. Then calls it a Blue Thunder Bomb a second time.
Now Zayn hits a REAL BTB and Cole says he hit a "traditional blue thunder bomb." Nice cover,  you jag off.
Owens rolls his ass into Sami.
fuck. Zayn hits like a half Nelson German duplex. Then Owens gets up and responds with a clothesline like an AJPW match.
Note: the main stars from 90s AJPW are either crippled or dead…
Zayn backdropped Owens on the apron edge. Bc who wants to walk at 60?
Owens wins clean with his power bomb.
Payback is sponsored by Tapout. Available at JC Penny's. Still better than Reebok.
Announcers said it was a great match. I guess it was.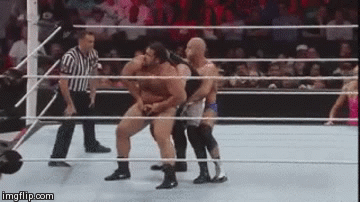 Miz v Cesaro, IC TITLE
Cesaro does a Karelin-like delayed gut wrench suplex
Cesaro doing power moves a lot
Owens is MURDERING Cole on commentary – it's funny but getting to the point where it's not even comedy but just a roast
Miz keeps hitting Cesaro's bad shoulder
Miz with his move. Kick out.
Zayn comes out of nowhere and attacks Owens mid match
Giant swing now. 20 reps.
Mix taps to the cross face but the ref is distracted by Owens and Zayn fighting
Miz rolls up Cesaro and wins.
Someone check to see if Cesaro's dogs are near a pool.
Ambrose vs Jericho
Jericho's nickname is based on a dumb overreaction from people over 16 years ago…
Ambrose beating him up early. I dunno, do you want a technical breakdown here?
Jericho doing the winning now. I find him dull.
I'm bored. Let's look at the sexiest woman ever.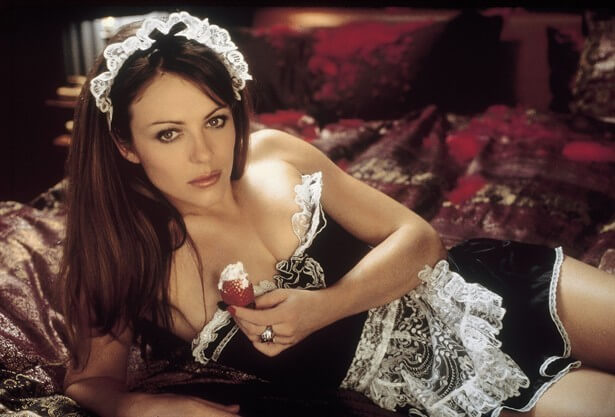 Back to the match. Dean in control now and goes for his elbow deal off the top. But, NO! Jericho catches it and turns it into the Boston Crab.
Y2Lame (how clever) tries a Boston Crab on the table but then slingshots Dean over the guardrail instead.
Jericho counters DDT into the Crab. Dean claws his way to the ropes but then turns around and small package near fall.
DDT. Ambrose wins clean.
Update: Enzo apparently is able to talk and move his limbs, so that's good news. Sounds like just a concussion and nothing major. Still, that was some scary shit.
Kid Flair vs Nattie, who is annoying as fuck on Total Divas and I don't know why people like her
Fuck, this show feels like it's going on forever. I'm so bored.
They are acting like the NXT women's belt, Diva's belt, and WWE women's belt are three separate prestigious titles and that wrestling for all three means something. Fuck blah.
Instead of just running, Neidhart did a handspring for ZERO reason.
Crowd chanting we want Sasha. Me too, guys.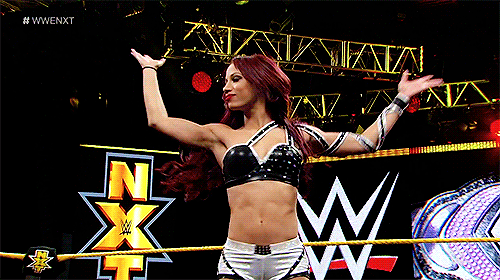 Spot: Lady Flair goes for a power bomb outside, Nattie tries a Franesteiner in response. Looks like it was supposed to be into the steps but they missed.
Bc Nattie sucks.
Nattie kicks out of Flair's neck breaker move.
Moonsault from Tits Flair.
Figure 4. Reversed. This kinda looks like a certain scene from Requim for a Dream.
Flair puts on the sharpshooter and the ref calls for the bell.
They did the fucking Montreal Screw Job. This is the most pathetic and lame company of all time.
Vince out. Talks. Introduces Stephanie to nuclear heat. They MUST have a long talking segment every week. Must.
Shane now. His argument is that Raw has sucked for years.
Shane's now saying "I should be in charge bc ppl cheer loudly."
Vince says he basically wants the two of them to slit each other's throats and then said both Steph and Shane will run Raw.
oh great, that won't be annoying as fuck. Thank Jebus for DVRs.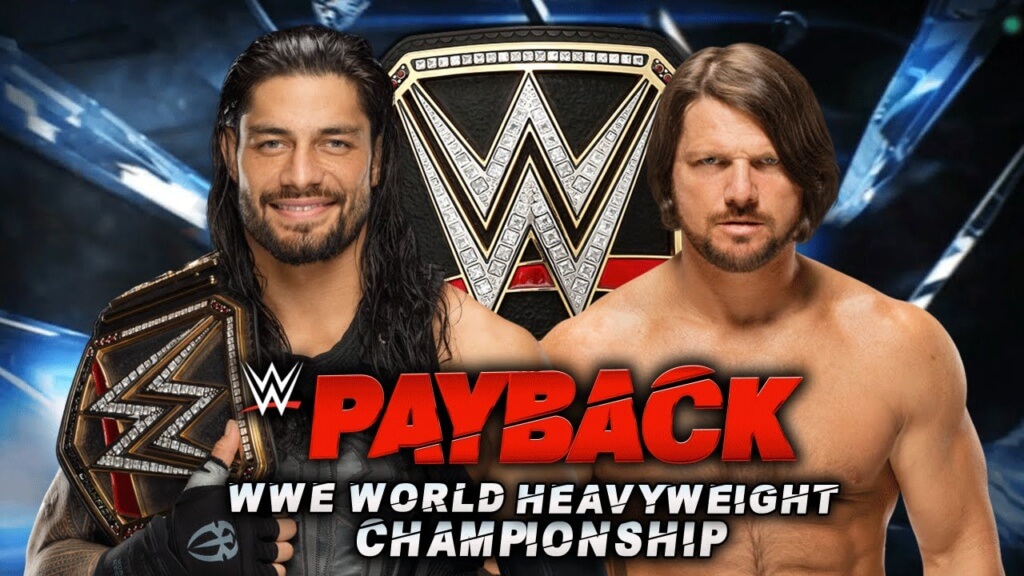 Reigns vs Styles
Styles won the IGWP Title says Cole. What a mess of a man he's been tonight.
Champ in control w power moves and shit. Playing it as a subtle heel.
Superman punch countered by a kick to the face.
Styles w his leg lock. Reigns escapes.
Fuck!!! Styles did his flying forearm from the top to the outside and the momentum took them through a table. That was cool.
LOL STYLES WINS BY COUNT OUT.
Shane out. Says to restart the match – which is kinda bullshit bc Styles and Reigns knew the rules in advance.
Styles w forearm shivers and then a Pele kick.
450 into Roman's knees!
Shot to Styles nuts and he wins by KO. (You can guess where this is going.)
Stephanie says no DQ. Let the boobies hit the floor.
Can't just have a match, have let it play out as a proxy for a feud that first ended at Wrestlemania 17…
Styles flying forearm met w a Superman punch. Kick out.
Gallows and Anderson out. They're getting on Reigns. I like the irony of a man who debuted as part of The Shield being a victim of the same.
Big Move from Styles but Reigns got his foot on the rope.
Ussos out – roughly five minutes late.
Styles pushed off the top by Roman onto the pile of men. Pile of men…
Reigns does a top rope tope.
Styles with a springboard 450. Kick out!
Styles jumps. Lands on his feet. Hits the ropes. Gets speared. Reigns wins.
Does the show end with a victorious Reigns? Nah. It ends with the three McMahons backstage bickering and kinda agreeing. Because their BS is what matters.
Be sure to tip your waitress, she probably is why you made it through all this.