@MichaelCoughlin & @HalfGuarded
LOL the link for the live stream has changed. We are half way looking into it but what a joke. Seriously. This is FREE PUB for Bellator and they've gone and fucked it up. WRESTLEMANIA OF MMA.
In in a tradition dating back hours, Bellator will be following in the footsteps of so many when it has its fighters weigh in for tomorrow's SUPER DUPER CANNOT MISS SHOW.
We'll have the results and video of the weigh-ins available for you all because we are on the forefront of technology. Weigh-mis are at like 6ish, depending on where you live. Except Hawaii. Does anyone know what time it is there?  I hope they're OK Bc of the big storm martial weather thingy coming that resulted from the earthquake (typhoon?).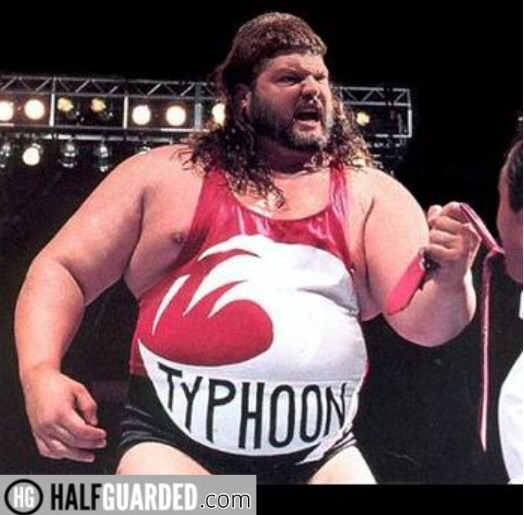 BELLATOR DYNAMITE WEIGH IN RESULTS
Champ Liam McGeary (204.8) vs. Tito Ortiz (204.6) – for light heavyweight title
Mike Bronzoulis (155.4) vs. Josh Thomson (155.4)
Muhammed Lawal (204.4) vs. Linton Vassell (205) – light heavyweight tourney opening round
Phil Davis (205.8) vs. Emanuel Newton (204) – light heavyweight tourney opening round
Carlos Eduardo Rocha (170) vs. James Terry (171)
Josh Paiva (126) vs. Matt Ramirez (126)
Gabriel Carrasco (135.4) vs. Joe Neal (135.6)
Salvador Becerra (156) vs. Adam Piccolotti (155.8)
Thomas Diagne (145.6) vs. Mike Malott (145.2)
Francis Carmont (205) vs. Anthony Ruiz (205.4) – light heavyweight tourney alternate bout
(MMA) Liam McGeary (c) vs. Tito Ortiz for the Bellator Light heavyweight Title
(MMA) TBD vs. TBD (Bellator Light Heavyweight Tournament Final)
(Kickboxing) Saulo Cavalari vs. Zack Mwekassa for the vacant Glory Light Heavyweight Championship.
(MMA) Josh Thomson vs. Mike Bronzoulis
(Kickboxing) Paul Daley vs. Fernando Gonzalez
(Kickboxing) Keri Anne Taylor-Melendez vs. Hadley Griffith
(MMA) Emanuel Newton vs. Phil Davis (LHW Tournament)
(MMA) Muhammed Lawal vs. Linton Vassell (LHW Tournament)
(MMA) Victor Jones vs. David Blanco
(MMA) Gloria Telles vs. Alysia Cortez
(MMA) Nick Pica vs. Mauricio Alonso
(Kickboxing) Jose Palacios vs. TJ Arcengal
(MMA) Brandon Hester vs. DeMarco Villalona
(MMA) Israel Delgado vs. JJ Okanovich
(MMA) James Terry vs. Carlos Eduardo Rocha
(MMA) Matt Ramirez vs. Josh Paiva
(Kickboxing) Serhiy Adamchuck vs. Anvar Boynazarov
(MMA) Gabe Carrasco vs. Joe Neal
(MMA) Adam Piccolotti vs. Marlen Magee
(MMA) Ousmane Thomas Diagne vs. Mike Malott
(MMA) Francis Carmont vs. Roy Boughton (Bellator LHW tournament alternate fight)