@chris_najdek
Chris_najdek IG
Cnajdek27@gmail.com
New York, NY-
Rumors have swirled that Presidential hopefully Mike Bloomberg will ask Hillary Clinton to be his running mate in the 2020 election. The former Mayor of New York was asked about this story and had this to say:
"Not only are these rumors false, they are ridiculous. Why would I choose her? So she can kill me and finally be president? You think I'm that stupid? I have absolutely no desire to become an internet meme. Bloomberg didn't kill himself? No thank you."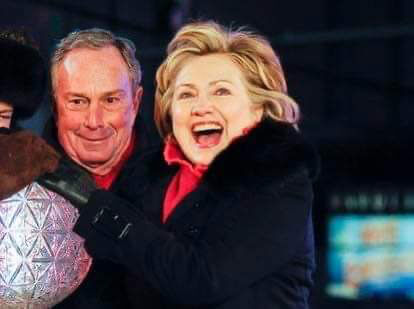 When asked if he felt Hillary would decide to run, Bloomberg laughed.
"She can if she wants to but I think enough is enough. She lost to a black guy and a reality star. Not that there's anything wrong with black guys, it's just, you know. Speaking of stop and frisk I totally hate that now."
"We weren't talking about stop and frisk sir."
"Wayne Brady is very talented. Take care guys."
Do you think Chris is funny?
Yes (38%, 1,123 Votes)
No (34%, 1,005 Votes)
Grilled cheese (29%, 862 Votes)
Total Voters: 2,990 - Be sure to

LIKE

and

Tweet

this page (above ▲▲) to show your support!

Loading ...