Washington D.C.-
In a stunning early projection by CNN, Hillary Clinton has won 4 of the major Gubernatorial elections without having entered.
Early write in results and exit poll results started flooding in to CNN early Monday morning leaving them no choice but to project Hillary as the winner in those races. She still managed to lose the majority of the other races that she wasn't even running in.
Fox News is reporting that this happened because Russian hackers jumped the gun and didn't realize they were suppose to wait until 2020 to get involved on behalf of the former First Lady.
Bernie Sanders was seen visibly smiling at a rally to pay fair wages to dead shoemakers in Ohio. When asked to comment, Sanders instead put a minority child through college by adjusting how much the government spends on mowing the lawns of National Parks. He finally addressed the issue later on Twitter saying:
"If Hillary had fucked Bill half as good as she did me, we wouldn't know who Monica Lewinsky is. #RIPMacMiller"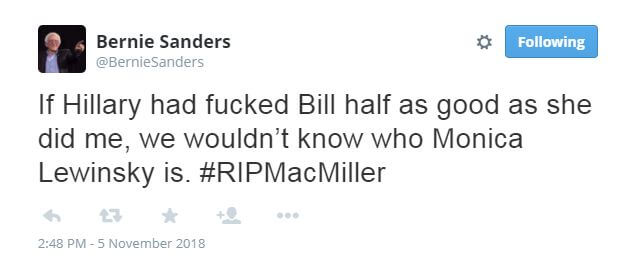 Of course Donald Trump immediately took to Twitter to gloat that he was right about Hillary and to formally thank the people of Ohio and Michigan for electing him their new Governor:
"Crooked Hillary steals another 4 elections 4 DEMS THAT she wasn't even IN. I've always BEEN right. Did NOT LIE this time again because I never do. Going TO do great things in Ohio and MICHIGAN now that I'm Governor. #RedWave #RIPxxxTentacion"