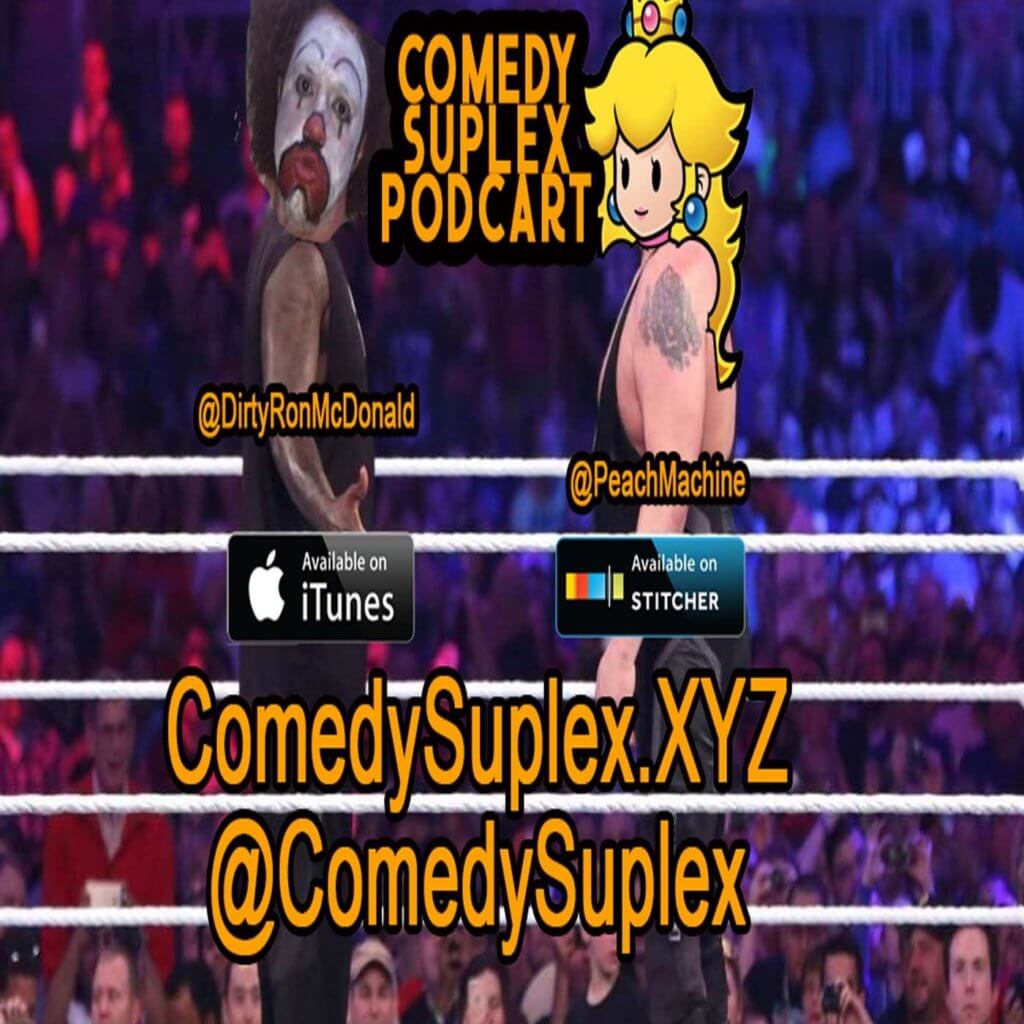 Comedy Suplex Podcart 93: WTF news w/ DX in the WWE HOF, Joey Ryan's tweet, NXT call ups, & Mike passes 4th-grade Economics
Mike takes and Aces a 4th-grade economics class and then spends his hard earned ad revenue on ads in the penny saver! What a dumbass! Then, the boys discuss DX going into the WWE HOF, Joey Ryan's tweet, a glut of unhappy WWE performers joining the indy scene, GSP's retirement, and Viggity makes fun of Mikey some more for being a dumbass.
Follow us @ComedySuplex, @DirtyRonMcD, & @PeachMachine. Check out our website at ComedySuplex.XYZ, and our sister's hot friend's site HalfGuarded.com. Please support the show by subscribing and leaving us a review, telling a friend, and sharing us on Social Media.
Subscribe to the entire Comedy Suplex Network on Spotify / Anchor.FM. We have 5 shows in total: the Comedy Suplex Podcart, A Grappling Cooperative, the Comedy Suplex Wrestling League, PeachMachine's Parade, and the Women's Wrestling Extravaganza.
If you have questions, comments, or death threats, email us ComedySuplex@gmail.com. If you would like to be a guest on the show, please contact our agent Showbis@aol.com.