Every since he was injured, wrestling fans everywhere have wondered one thing: is Daniel Bryan returning? We're happy to give you the answers we've deduced using out sources and logic.
When will Daniel Bryan return?
Daniel Bryan will return in April of 2016. This is important, as WWE is in dire need of something – anything – to spark interest in Wrestlemania and the return of one of the most popular wrestlers in the company is exactly what the doctor ordered.
Will Daniel Bryan return at Wrestlemania?
Daniel Bryan will return at Wrestlemania. As noted above, the "grand-daddy of them all" sports-entertainment event needs a hook. With John Cena, Randy Orton, and Seth Rollins injured, WWE has its back against the wall. There are no major dream matches it appears and while AT&T Stadium will set attendance records, there is no Rock wrestling and Brock Lesnar is stuck in a pointless feud with Bray Wyatt. Daniel Bryan returning at Wrestlemania would create instant excitement.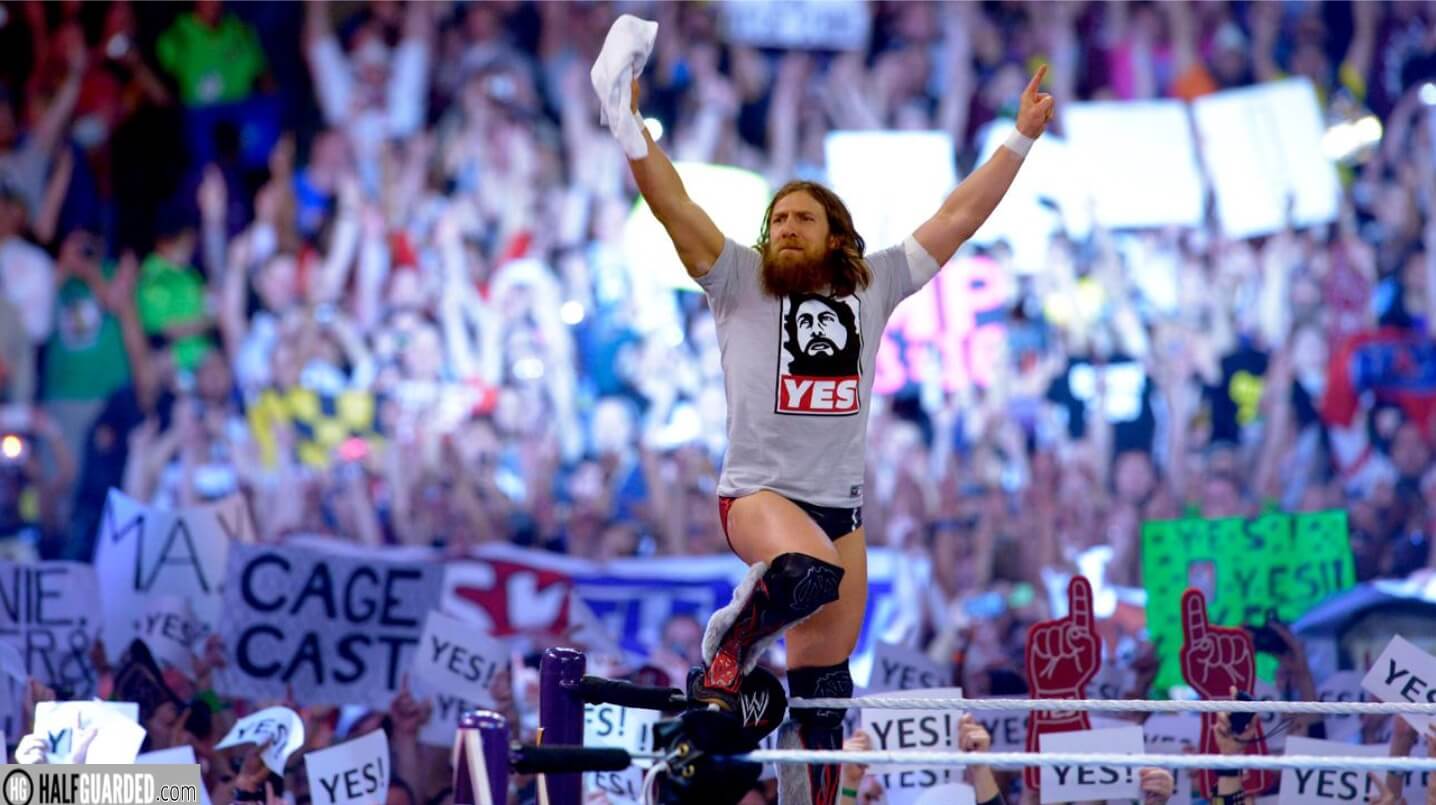 Is Daniel Bryan healed from his concussion?
This is the former $64,000 question. Daniel Bryan is healed from his concussion but it all depends on who you ask. Bryan has been cleared by numerous doctors but WWE itself has been reluctant to officially clear him to return to active duty. However, with Wrestlemania 2016 being so weak, Vince McMahon has no choice but to accept the risk of another Daniel Bryan concussion. This is the same man that has used wrestlers up in the past like it was nothing and so why should Bryan be any different? After all, there's a built in storyline of The Authority bragging about how they abuse and use wrestlers and Bryan coming back would fit nicely into that narrative.
Who will Daniel Bryan wrestle when he returns?
The biggest name would be Undertaker. Daniel Bryan vs. Undertaker at Wrestlemania would be the big marquee matchup needed to give Wrestlemania a special feeling. There is also the face that a match with Undertaker could be physically safer for Bryan. Undertaker is a professional through and through and his veteran status and experience would protect Bryan from concussions.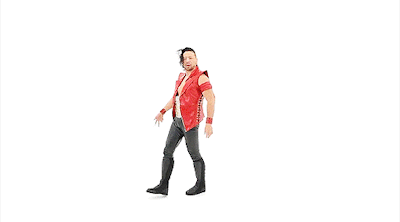 After Undertaker, Daniel Bryan will wrestle Shinsuke Nakamura. Nakamura has been a dream opponent for Bryan for years – with Bryan all but publicly begging to have a match with one of the most charismatic wrestlers in history. In fact, a feud between Bryan and Nakamura would make sense for all involved. It would instantly give Nakamura a high-level opponent and allow Nakamura to slowly adjust his style to WWE while working with maybe the best possible opponent in Bryan. A giant Bryan vs Nakamura match at Summerslam could be epic.
Then we can all hope that Daniel Bryan wrestles Brock Lesnar at some point. If Bryan is heathy, it could be one of the greatest wrestling matches of all time. The only risk is Lesnar's suplex heavy style could lead to another concussion. I suspect Bryan will risk it.
Why will Daniel Bryan return?
This is simple: Bryan returns because he loves wrestling. If he does not wrestle for WWE, Daniel Bryan will wrestle for ROH, NJPW, or anyone else that will have him once his WWE contract is up. This gives WWE the incentive to use Bryan. After all, there comes a time when it is put up or shut up: either WWE thinks he will never be physically ready and should grant him his release or they should let him wrestle. WWE will clear Bryan to wrestle and Bryan will wrestle at Wrestlemania.
Daniel Bryan wrestling matches
For those who haven't seen Bryan wrestle, here are some of his matches. Many aren't even from WWE, showing that Bryan has been the best wrestler on earth for years. You can watch his epic face turn on Raw that springboarded him to Mania Glory; and then several amazing ROH matches against some of the biggest stars of then and now.
Daniel Bryan Merchandise