Yesterday, right HERE, we had the non-exclusive world premier of the Deadpool movie TEASER.  Now, I am happy to say we have the exclusive* never before seen Deadpool Movie Trailer.
The background on Deadpool is such that no one under 18 should ever see this movie and really no one over 20 should either: hitting that coveted 18-20, still immature but have a bit of money to spend demo.  Imagine if Spider-Man was gang-raped by a group of machine guns and swords.  And he liked it.
A lot.
That's Deadpool.  You probably have figured that out by the trailer, which is here below – which I assume you can actually see because you have eyes.  If you do NOT have eyes, first: congrats on reading this; second: you can still listen to the trailer.  Just keep clicking around randomly on the page and you'll find it.
Deadpool is also technically Canadian but I figured that gang-rape origin is less embarrassing.
IMDB describes the film as such:
A former Special Forces operative turned mercenary is subjected to a rogue experiment that leaves him with accelerated healing powers and adopts the alter ego Deadpool.
That's really stupid sounding and kind of accurate but accurate like, "Spider-Man is about a kid with powers who fights crime" is accurate.  Tim Miller directs Deadpool which is good news because he's never directed a feature film before and that always goes well.  And Ryan Reynolds stars and that's good news because it's not like he was part of the worst comic book movie in recent movie and the second worst comic book movie in recent movie.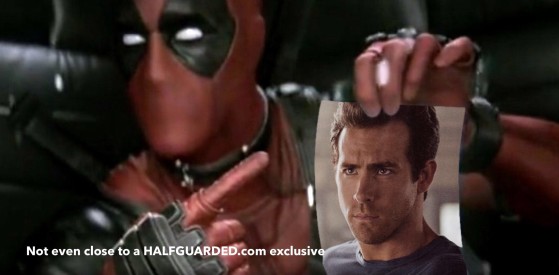 At least there's no way in hell it will be as bad as Fantastic Four.  Man I can't wait to see that abomination fail.
*Well, that's just a blatant lie. It debuted on Conan's show but only because I still feel bad he got jobbed out of The Tonight Show.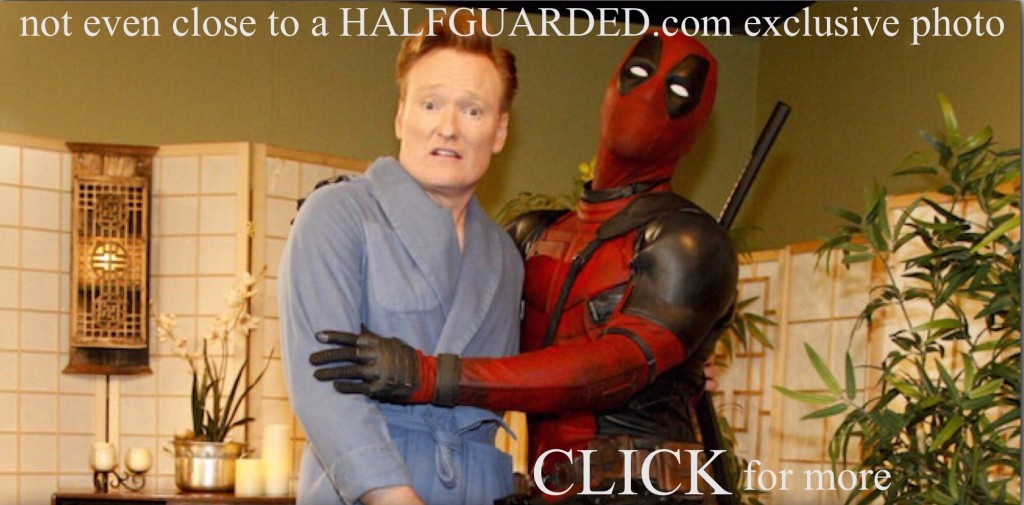 The Deadpool Movie Trailer is right below.  No, really, it is.  See?  Why would I lie about that? (Oh, it's vulgar but so is this entire post.)
Then the green band trailer too. Because … sure.