Silver Springs, MD
The FDA held emergency testing regarding concerns about the internet craze called the "Tide Pod Challenge". The challenge is concerning to many as teens around the country are actually eating Tide Pods.
The FDA has confirmed what most feared, the Pods are not healthy. The study showed they are high in saturated and trans fats as well as loaded with high glycemic carbohydrates and poison.
The good news is rival brand "Gain Flings" contain only 1% of the recommended daily saturated fat intake per serving (serving size 3 Flings) and contain sugar alcohols instead of actual sugars for a low carbohydrate count, and poison.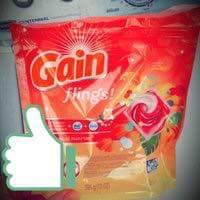 Responsible parents can now stock the laundry room snack shelf with healthy options and stop the Tide Pod epidemic and adolescent obesity crisis.
Associated Parodies