Assassin's Creed is a video game.  I haven't played it.  My brother has.  I've actually watched him play it.  It looked pretty cool and – to the effete nerd in me – gave you the ability to wander through beautiful European cities throughout history.  You also got to stab people and things.  Video games becoming movies have sometimes sucked (Super Mario) and sometimes been cinematic gold (Street Fighter).  The Assassin's Creed movie stars Michael Fassbender and Marion Cotillard and is directed by Justin Kurzel.  Kurzel just directed the two in Macbeth, which comes out later this year, and is supposed to be based on a play of some sort.
It's possible Assassin's Creed is really just a sequel to Macbeth but I don't know enough about the games to make that statement.  Anyways.  A cool image of Fassbender all dressed up as Mr. Assassinating Creed has just come out.  This is the first image of Michael Fassbender in Assassin's Creed: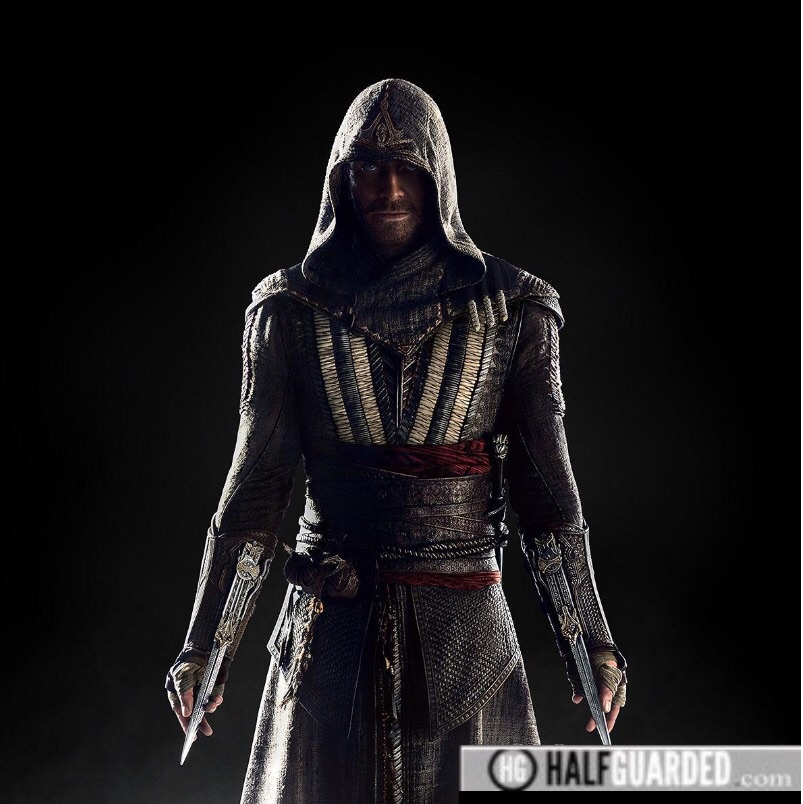 By the by, the official studio press release thing describes Assassin's Creed as such:
Through a revolutionary technology that unlocks his genetic memories, Callum Lynch (Michael Fassbender) experiences the adventures of his ancestor, Aguilar, in 15th Century Spain. Callum discovers he is descended from a mysterious secret society, the Assassins, and amasses incredible knowledge and skills to take on the oppressive and powerful Templar organization in the present day.
So, like Terminator meets Highlander meets Dan Brown.  Fair enough.  Assassin's Creed is scheduled for release on December 21, 2016 and begins production on Monday.  Yes, this Monday.  So, if you're in some part of Europe this Monday and are bored, you can probably stop by and gawk.