X-MEN BETTER NOT LET ME DOWN
First up, we have photos from X-Men Apocalypse and its set.  Well, I guess you can call Cairo a set.  It's a city but in this case it's a set.  When does a city become a set anyways?  Whatever.  Fantastic Four, now there's a movie that will suck.  Did you know it won't be released in 3D?  I'm serious.  I think even the studio looked at it and was like, "Oh, screw that.  We are NOT pouring more money down that turd drain."  But, yeah, poor Cairo.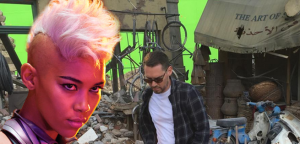 YOU DON'T HATE AMERICA, DO YOU?
News has come out leaked on purpose by Disney that footage from Captain America Civil War will debut at D23.  Some footage already made its way to the general public (you, me, everyone) in Ant-Man (that's not a spoiler)(I don't think).   One would presume this is different footage.  If not … what dicks.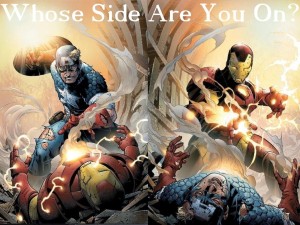 No, I didn't know what D23 was either until I heard this but apparently Disney has its own version of Comic-Con where they show off various Disney related stuffs.  I legit thought it was a Mighty Ducks reference at first.
You also may have head that Disney owns Star Wars in addition to Marvel.  Your childhood is owned by a company founded by a man who made money off of drawing a mouse and who may or may not have hated Jews.
Disney will also therefore be, maybe possibly probably, showing some new Star Wars footage.  This would make sense, what with Star Wars Episode VII coming out in December and me sensing no buzz at all for it…  Umm, until then, enjoy a cool photo from Star Wars: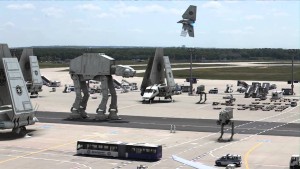 It's Always Sunny in the Minecraft Movie
Minecraft is a video game kids play.  It is, realistically, the first video game that kids play that I have ever looked at and thought, "This looks so stupid."  Not that I play every game out there or anything, but with Halo or whatever, I generally understand the appeal.  Minecraft?  ZERO clue.  None.  Looks like the dumbest thing ever.  Like, is it electronic legos or something?
Anywho.  It's Always Sunny in Philadelphia is amazing and co-creator Rob McElhenney will direct the Minecraft movie.  I know that the Lego Movie was really awesome.  And so the argument will be that this could be too.  It won't be.  Again, love Sunny but this … just, kill me if it does well, ok?  I hate kids and their dumb games.
I'm just going to throw up a bunch of Sunny gifs because I know they're funny and worth looking at. (Seriously, if you have kids, they're on a path to being the most useless generation ever.)