As I'm writing this, It's the 5th of November, which for most of the world means pretty much fuck all. However here in England it's bonfire night, a night where we set fire to things and shoot dangerous fireworks into the air. Seriously It's like bleeding Beirut outside my window right now. We also give little kids sparklers to play with, which are bits of wire coated with flammable liquids that when set alight make lovely little patterns in the air or set fire to another kid's coat depending on their temperament.
So why do we do this every year?
Well, we hold a grudge. You see 1605 a man called Guy Fawkes thought it may be a good idea to blow up the Houses of Parliament. He also thought if you're going to blow up the Houses of Parliament you may as well do it on the opening day when the King is there. In for a penny in for a pound and all that.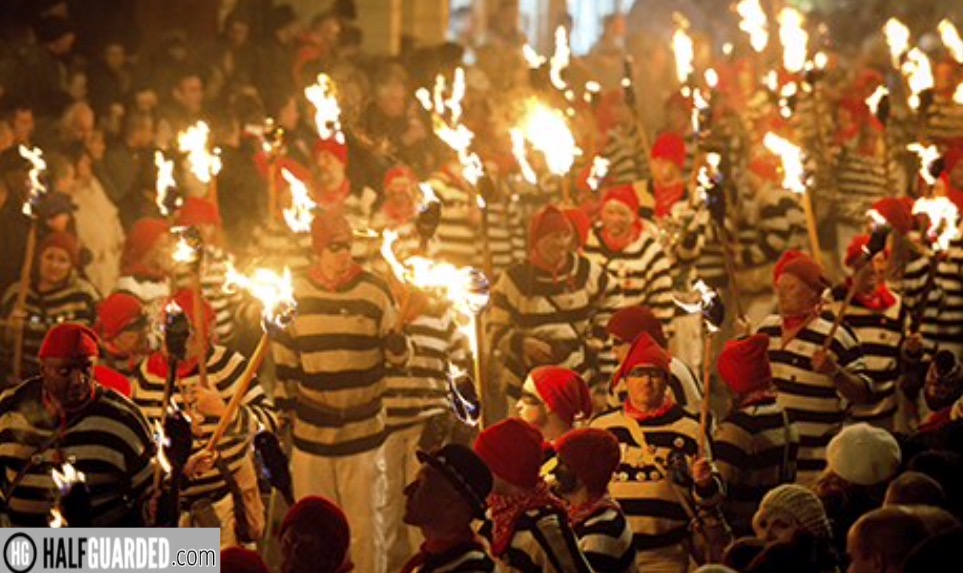 In the current political climate such a move may be considered a good start, but well back then it was thought of as treason. So when Guy was caught in a room under Parliament with barrels of gunpowder and couldn't talk his way out of it he was pretty much buggered.
Him and his co-conspirators (Guy grassed them up in exchange for not been tortured any more) were sentenced to be hung, drawn and quartered, during which their testicles were meant to be cut off and burnt before their eyes. Say what you want about how brutal Edwardian justice was but if they did this to shoplifters my job would be a hell of a lot easier.
Fawkes himself didn't fancy the testicle removal bit and managed to jump from the scaffold to his death before it happened. Since crowds had turned out specially to see this the promoters went ahead with the act and proceeded to cut him into quarters and send the pieces of him to each corner of the kingdom for public view (Birmingham getting shafted as they'd have to travel the furthest in every direction for a look).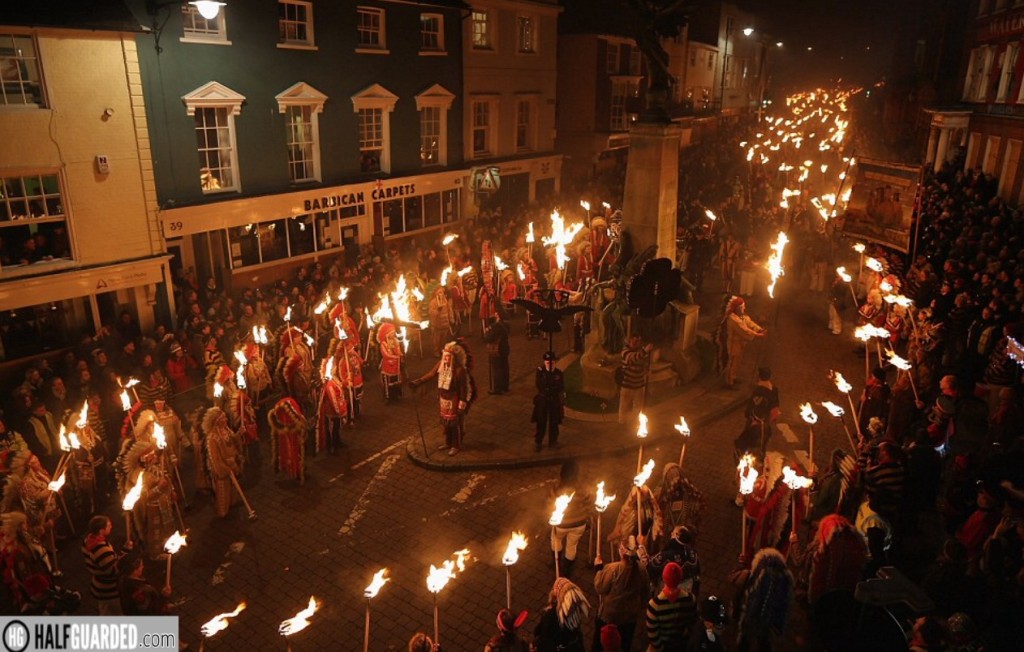 Since then we celebrate Guy Fawkes night. Every year kids make a "Guy" out of clothes, straw, etc essentially an effigy of Guy Fawkes which they then take on the streets and harass passers by for money with the cheeky saying "Penny for the guy?" to which money is then handed over based on the quality of the Guy and on the possibility of the passer by having their heads kicked in if refused.
Meanwhile families build a large bonfire and on the 5th the Guy is placed on top (much to the horror of toddlers who've probably grown attached to "Guy" by this point) and the whole thing set alight, to the delight of onlookers oblivious to the fate of the many hedgehogs which have chosen the pile as a good place to hibernate for the winter.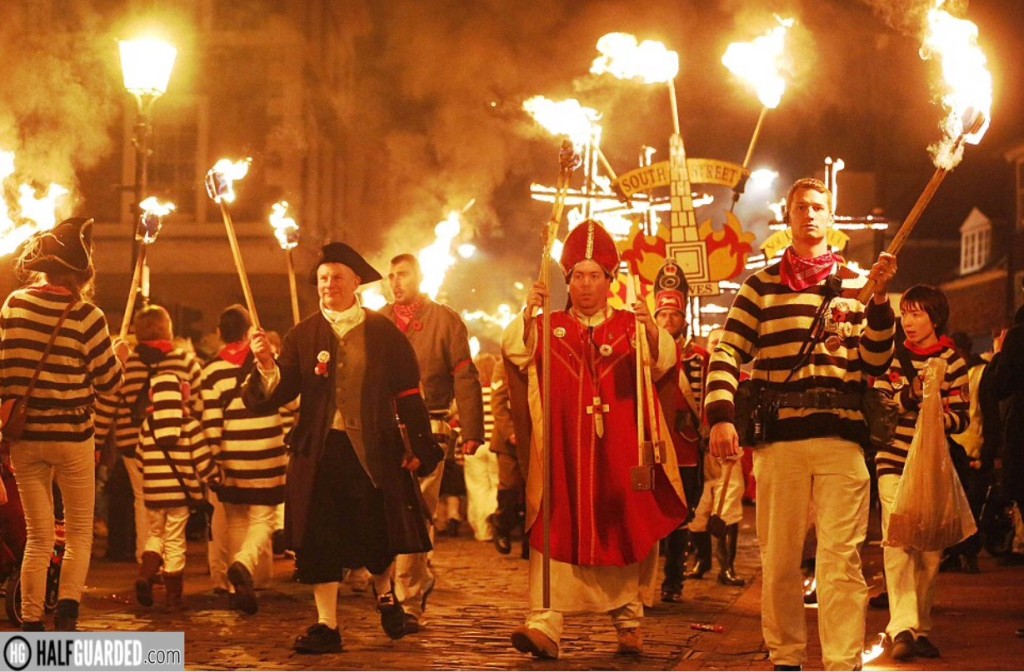 Nowadays people go to organised displays, the advantage of this being that they are inherently safer. Although the reality is the attraction is that the bonfires here are a lot more massive and the fireworks a lot more spectacular. Therefore on this night, roads, buses and trams are packed full of revellers heading out despite it being a really shitty, wet time of the year and quite frankly pisses me off as my journey home from worked gets fucked as I have to passes one of Sheffield's biggest displays.
Naturally Bonfire night is a huge hit amongst the emergency services, particularly firemen who have to respond to the near 1000 firework accidents that occur around this time each year.
The lesson of this is…."you fuck with the British Government, we don't forget!"
Right now I'm sat in my nice warm bedroom and ain't going out.
Dazza