Hype is easy. All you have to do is convince people that something is important based on established evidence.
With a figure like Ronda Rousey, that's a simple task for UFC's marketing department. Without question the biggest star in mixed marital arts at the moment, the mere fact that she is fighting regardless of whoever her opponent is makes every one of her fights significant.
The undefeated Bantamweight champ doesn't just defeat opponents, she absolutely annihilates them. In her last three championship defenses, her average fight time is just 21 seconds. Her August tilt against Bethe Correia drew a larger audience than Floyd Mayweather's retirement fight – if that doesn't convince you of her crossover media appeal, her roles in mainstream hits like Furious 7 and commercials for MetroPCS, Reebok and Carl's Jr most certainly will.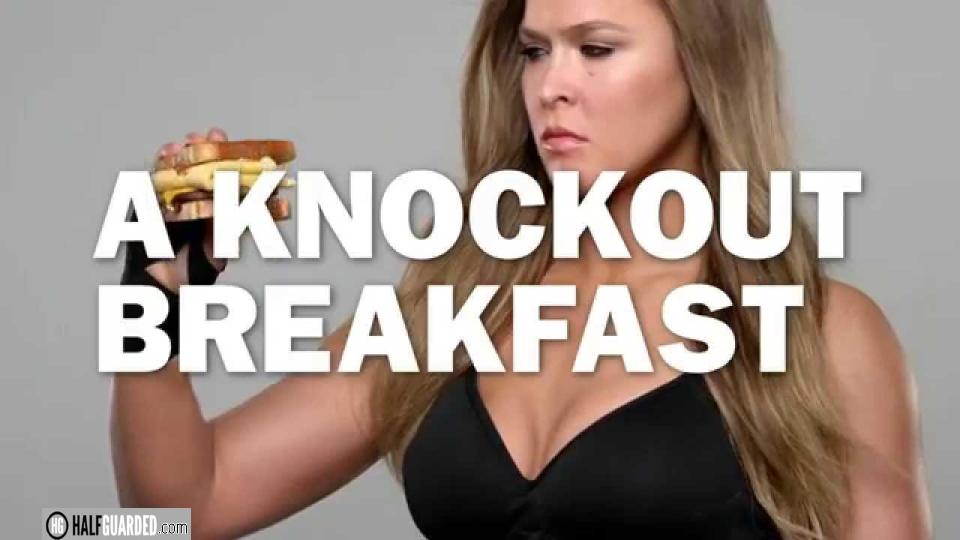 Rousey's upcoming bout with Holly Holm at UFC 193 will no doubt generate a lot of PPV buys. Until that Nov. 15 scrap, Rousey's face will be everywhere; on billboards, on television ads and on countless media appearances. The Dana White war machine will make sure everybody knows their most valuable asset will be stepping inside the Octagon shortly, and he clearly has no qualms about burning a lot of cash to ensure it.
As a fighter, Rousey is nothing less than a phenom. The last time a combat sports star has been so dominant – and incidentally, had her kind of media permeation – was Mike Tyson in the late 1980s. However, Rousey has managed to avoid the unfortunate extracurricular activities that have befallen athletes like Iron Mike, and much more recently, Jon Jones. In fact, Rousey has done practically nothing to sully the product's reputation or her sterling media image … or so, most people assume.
I suppose Rousey has had a few less-than-outstanding moments. She got flack for not being more sportsmanlike to Miesha Tate following their second bout. She said some things about a transgender fighter that, depending on your political stance, could be deemed rather inappropriate. That she is currently dating a man arrested for domestic violence might raise a few red flags, as well.
But beyond those, Rousey is about as speckless as they come. A young woman, who overcame an eating disorder, a speech impediment and her father's untimely death, rising to the top of the sports world? How could anybody possibly dislike somebody with a backstory like that?
Well, when that same person believes the ghastly murders of 20 children and seven innocent adults were staged, all of a sudden it gets a lot easier to hate the defending Women's 135-pound strap holder.
In 2013, Rousey posted a link on Twitter to a "viral" video alleging that the Sandy Hook massacre was "faked." In the now-deleted post, she said the poorly-informed and poorly-edited video was both "extremely interesting" and a "must-watch."
For those of you that never saw the video or have long since forgotten about it, it was released just a month after the tragic incident. Among other absurd claims, the video suggest that the perpetrator was a Manchurian candidate hired by the Obama Administration to carry out the massacre so they could implement a "gun ban" and that the grieving parents featured on television broadcasts were actually paid actors.
Needless to say, every piece of "information" listed in the alleged "documentary" has been discredited and refuted – for the curious, a quick overview of everything conspiracy theorist trite got wrong is spelled out for us by the fine folks over at Snopes.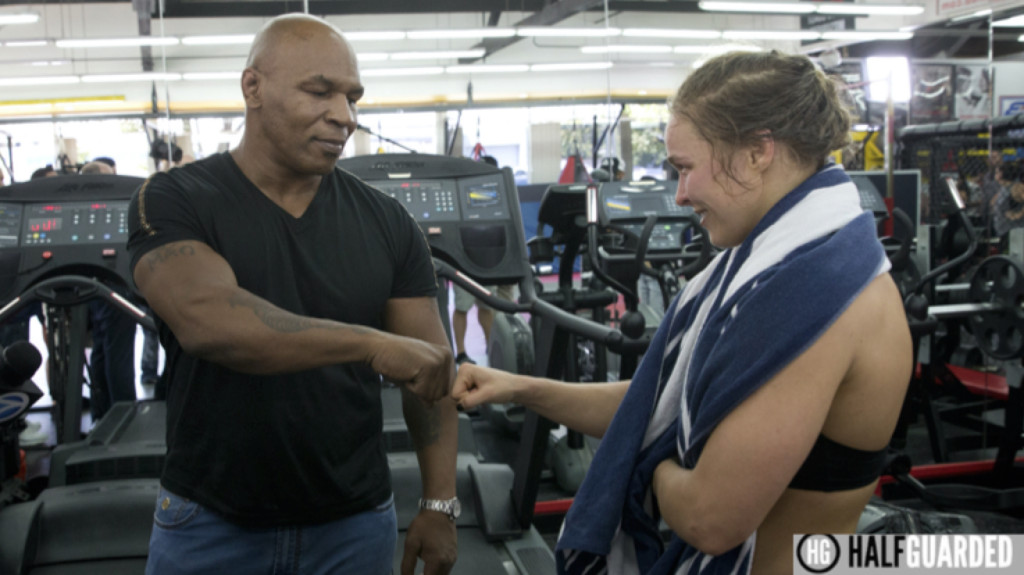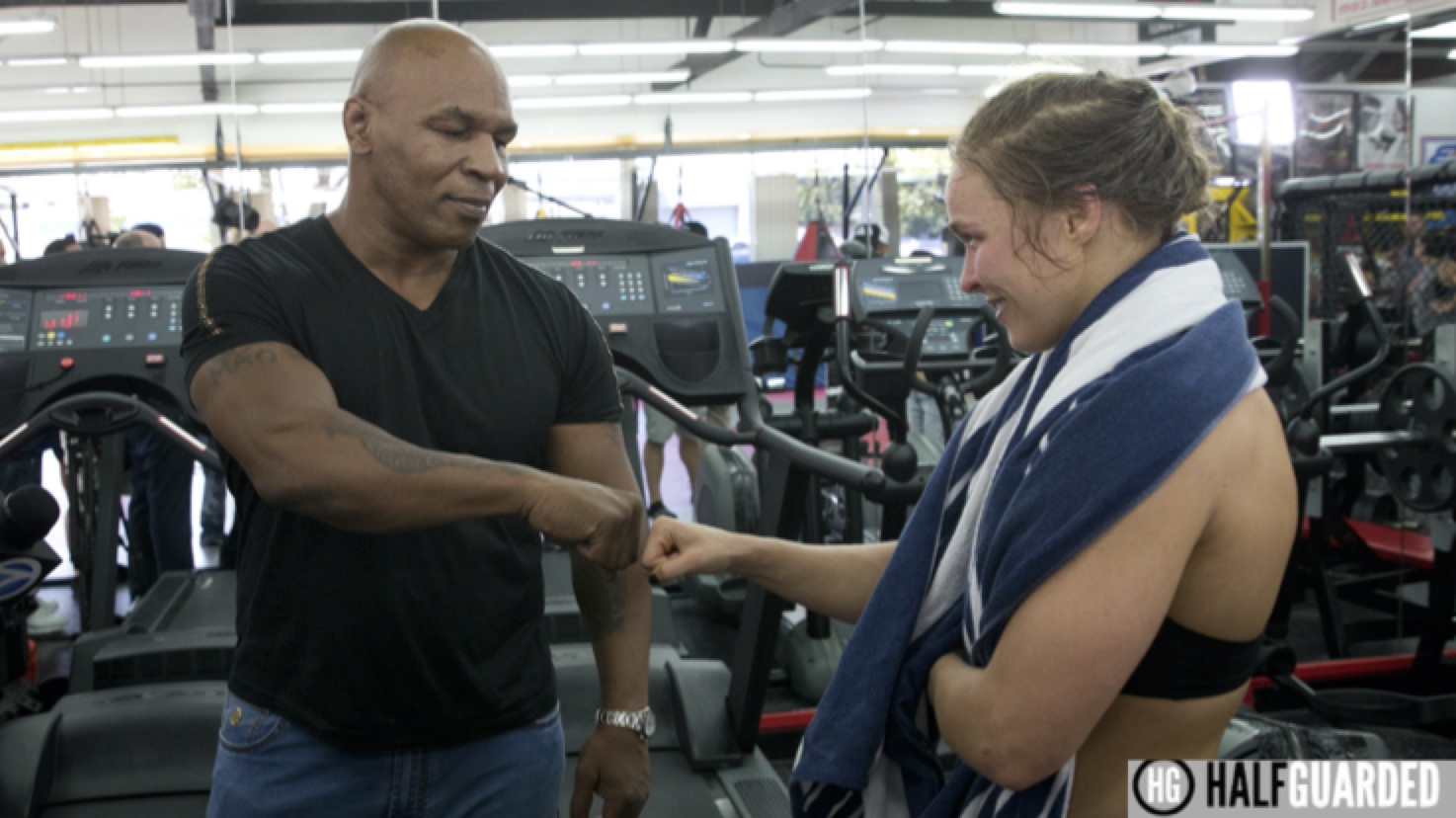 When fans criticized her for lending any sort of credence to the highly offensive dreck, Rousey fired back with one of the most puzzling – and frankly, depressing – responses to ever drip out of a celebrity's Twitter account.
"Asking questions and doing research is more patriotic than blindly accepting what you're told," she mashed out on social media.
Maybe it's just me, but it's a little unclear what patriotism would have to do with a school shooting. Furthermore, had Rousey actually conducted the same research she implored her followers to do, she likely would've come to the realization that the video was, to put it delicately, utter crap. Nor does it make much sense for her to criticize others for blindly accepting anything when she blindly accepted everything the video stated without bothering to do any fact-checking.
Through her ridiculous, thoughtless musings, Rousey validated a crass, fringe movement that has gone as far as to physically harass the parents of those who lost children in the massacre for their involvement in the "false flag" attack. In the process, she emboldened the far, far right crackpots, whose "Sandy Hook Truther" quackery belies a miasma of anti-government, pro-domestic-terror rancor. By accepting this ridiculous, insulting perspective, she's rubbing salt in the wounds of those who have experienced the worst traumas imaginable, and all to perpetuate some cockamamie narrative of nonexistent oppression.
Rather than address the grim reality before us – that a socially isolated, deeply resentful young man made the conscious decision to mass murder two dozen people solely for the sake of achieving post-mortem fame and some sense of perverted, misdirected "retribution" for his own failings – Rousey gleefully hopped aboard the Alex Jones/Above Top Secret quack parade and mindlessly pinned the blame on a made-up boogeyman.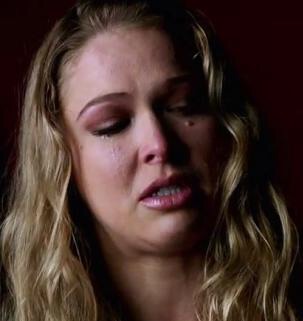 Sure, she eventually doled out a half-hearted, politically correct apology, but by then, we learned everything we needed to know about Rousey's true character. She could have used the moment to address the core reason for why the massacre took place – alienation, a lack of discipline and the virtual absence of anything even remotely resembling constructive, pro-social bonds in the life of the shooter – and how sports and other interpersonal activities can go a long way in helping depressed and dejected youths avoid or surmount homicide and suicide ideation. She could have used her fame to raise money and awareness for any number of organizations supporting increased mental health access for young people. She could have lobbied for more educational spending on peer support services and other mentoring programs for students. Hell, she even could have come out and spoke about the dangers of eating disorders, seeing as how the gunman was found to have had anorexia so severe that his autopsy revealed signs of malnourishment-related brain damage.
But she didn't. Instead, Rousey turned the unfathomable misery of an entire community into an opportunity to espouse her harebrained and paranoid conspiratorial "beliefs" to the masses.
In the build-up to UFC 193, that's an inconvenient little tidbit you probably won't be hearing in any of Rousey's whirlwind publicity tour stops.
But it's definitely something you should keep in mind every time she steps inside the cage … and before you plunk down your hard-earned money to watch her fight.