T-Mobile Arena
Sin City, Nevada, The Fight Capital of the World
Hi, everyone. I'm gonna watch the big boxing contest tonight (in addition to UFC Pittsburgh – I'm a multi-tasker)(like a woman). I thought I'd jot down my thoughts on the fight here, should I have any.
It's mostly an excuse to kill time on my part, I admit. Let's do this, shall we? We shall.
---
---
Hey. Below, you'll see – maybe – Mike's thoughts on the main-event. (I'd pretend it's because I'm busy with the UFC Pittsburgh but I'm also a liar.) Below THAT, you'll be privy to full coverage from The Internet is in America. Ain't it a great time to be alive?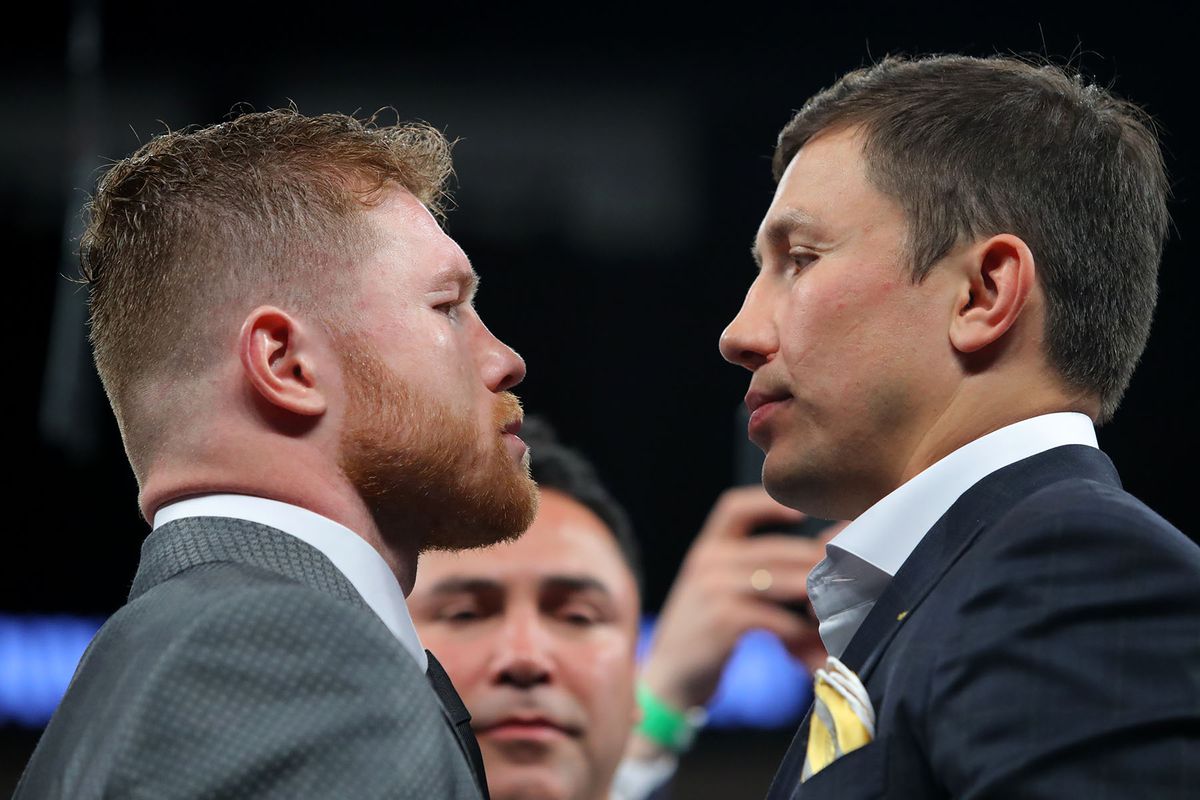 Gennady Golovkin vs. Canelo Álvarez
What Happened?
GGG was bigger and seemed to walk down the Mexican. Individual rounds might vary, and make sure to check TIIA coverage below for more, but my overall impressions of the fight (& I had many…) were that GGG was bigger and stronger and that won out.
IT WAS A DRAW. LOL BOXING
Should You Watch?
Just because there isn't a finish, doesnt mean it wasn't good, right ladies?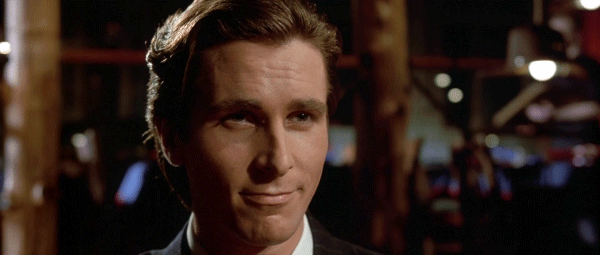 Full Gennady Golovkin vs. Canelo Álvarez coverage from The Internet is in America:
First off, I don't know why they're subtitling this thing "Supremacy," neither. I mean, historically, what sort of grudge do the Mexicans and the Kazakhstanis hold against one another, anyway? Some (perhaps) unintentional tinges of Hispanic on Eurasian racial warfare aside – this, despite Saul "Canelo" Alvarez being the single most Irish looking person in history – there's no denying this is a BIG TIME matchup. In fact, if it weren't for Mayweather vs. McGregor a few weeks back, Canelo vs. GGG would unquestionably be 2017's marquee boxing bout.
It's an interesting diversion from the norm in the fact the younger fighter is the one who's more experienced in big-time bouts. At age 27, Canelo has already gone toe-to-toe with some of this generation's best fighters, including Julio Cesar Chavez, Jr., Liam Smith, Amir Khan, Miguel Cotto, Shane Mosley and Alfonso Gomez, and he's beat all of them except for this one guy named Floyd (and even then, it was still only a majority decision loss.) While the 35-year-old Golovkin hasn't faced as many high-quality opponents (his last opponent, Daniel Jacobs, is hardly a candidate for world's best P4P boxer, and he's probably the best overall fighter GGG has yet faced), but he makes up for it by pretty much murder-death-killing everybody he fights. He's got 37 pro fights under his belt and all but four of them have ended in either GGG's foe collapsing to the canvas like an empty sack of 'taters or their manager throwing in the towel so he won't be on a feeding tube for the rest of his life. You know that part in Friday the 13th Part 8 where Jason is fighting that black kid and he lets him hit him a couple of times and then Jason cocks his arm back and sends the fucker's head flying off into the Manhattan skyline with just one punch? Well, that's pretty much what Golovkin does in real life; he eats the hardest shots any living mammal can absorb, and through some bizarre form of energy synthesis, is then able to convert their force into a mini nuclear bomb where his right hand used to be. The highlight reel speaks for itself – this dude is one bad motherfucker.
The thing is, people are kinda' forgetting that Alvarez has almost as many stoppages on his record as GGG. Canelo is a dude with PLENTY or force behind his punches, and since he's quicker and arguably more accurate than Golovkin, who is to say Alvarez won't be the one dictating the tempo of the fight? We've got four championship bouts riding on tonight's main event, and whoever walks out with 'em draped over his shoulders a'la Ultimo Dragon circa 1996 will almost certainly be the consensus pick for best fighter on the planet period. Simply put, this is about a big a bout in boxing we could've asked for right now; and we ALL ought to be thankful the skein of red tape (and exceeding hype) is finally getting cut outta' the way so we can enjoy it.
For those of you unable to watch the PPV at home (either because you're too poor or your computer is too shitty to illegally stream it), we here at The Internet Is In America will be delivering you our patented, industry-leading round-by-round coverage of Canelo vs. Golovkin (plus the undercard PPV bouts) starting at 8 P.M. EASTERN TONIGHT. Hell, even if you ARE watching the PPV, you might a well log on to our shit and read it alongside the show, because our round-by-round analysis is THAT good. Oh, and we throw in a lot of crude humor and un-P.C. jokes, so I guess that helps a little, too. So what are you waiting for, man? Go on ahead and bookmark this page and check back at 8 P.M. tonight, and be sure to hit that refresh button over and over 'cause our LIVE STREAM (of consciousness) coverage is going to be coming at you fast and furiously. And hey, do us and yourselves a favor and let your boxing fans know about our free public service this evening – we appreciate it, and so does Jesus (he's my landscaper, and he appreciates getting paid off my AdSense revenue.)
Alright, sorry about being late – let's just say the people working the Saturday night shift at Sonic can go fuck themselves. Anyhoo, Billy Joe Saunders beat Willie Munroe, Jr. earlier, so there's at least the possibility that he'll be next in line to fight whoever wins tonight's main event. But Miguel Cotto ALSO wants the winner of tonight's main event for his big retirement fight on Dec. 2, so who knows?
Anyway, we are LIVE from the T-Mobile Arena in Vegas. Our hosts are people. And I'm guessing at least one of them is going to be Mexican, or at least Mexican-looking.
Rest assured … this man WILL punch your balls off.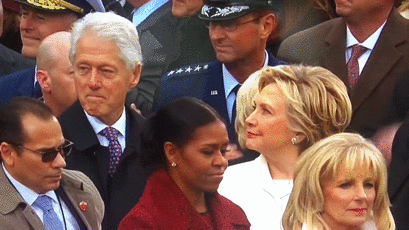 WBA Inter-Continental and WBC Continental Americas Lightweight Championship Bout
Ryan Martin (19-0-0-0) vs. Francisco Rojo (20-2-0-0)
Nicknamed "Blue Chip," 24-year-old Martin is 2-0 in 2017, having bested Marcos Jimenez by decision in June and defeaed Bryant Cruz by TKO in March. His 26-year-old opponent Rojo is on an eight fight winning streak, having racked up two TKOs this year against Jesus Miguel Velazco and Dante Jordan. Just, uh, pretend like you have an idea who any of those people are, though.
Alright, we're joining this IN PROGRESS for the fifth. Martin is the black dude with "Chattanooga" written on his trunks, because that's where he's from. Meanwhile, Rojo is wearing the rojo y verde shorts, because those are the colors of Mexico, or else he really likes Christmas. Our sponsors are Fred Loya Insurance and Tecate Beer, 'cause we trashy as hell. Rojos lands a stellar combo with about thirty seconds left in the round. Martin's head movement is just terrible.
Round six. "People go to a boxing match waiting for a fight to break out," one of the announcers declares. That's codeword for "this shit's boring, we apologize." Rojo with a TON of punches with Martin tied up against the ropes. Martin with some decent counter punches. A pretty good exchange to end the round, with Rojo getting the better shots.
Round seven. Rojo with a good body shot. Martin may have popped Rojo in the back of the head, but there's no stoppage. Rojo with another series of great body shots. Martin with a good double hook, but somebody has GOTTA teach this kid to roll his shoulders. Martin finally starting to throw heavy. Rojo counters with a solid uppercut. And Rojo concludes the round with one more excellent uppercut.
Round eight. Rojo rocking more body shots early. Martin with a solid combo, but nothing really connects. Brief timeout for Rojo after Martin punches him in the hip. The action resumes. The ref warns Martin about aiming too low. And there's ANOTHER timeout after Rojo is hit near the testicles. Rojo throwing some looping uppercuts and Martin is looking for straight jabs. Well, that, and more haymakers to the ballsack. Rojo lifts his arms up and taunts him with about ten seconds to go. And after that … nothing happens.
Round nine. Martin with what appears to be another blow to the back of his foe's head, but it isn't called. And Martin FINALLY gets a point deducted for punching Rojo in the penis. Rojo keeps working the body. Martin not having much success targeting the head. Rojo with a solid combo with about half a minute left. Rojo with some good jabs to the face as the bell sounds.
Round ten. Apparently, Martin won the first four rounds, but Rojo's probably won the last five. So Martin – especially with a point deducted – HAS to be in "knockout at any cost" mode right about now. The ref warns Martin about targeting low AGAIN. Martin is head hunting, but Rojo's defense is too good. A minute to go. Rojo with a TON of unanswered punches in the corner. And Rojo with a couple more good head shots at the ass-end of the round.
Alright, let's hear the official scores. It's 98-91 for Rojo, 96-93 for Martin and 95-94 for Martin. And the audience (which, at this point in the show, is like four rows of people) all boo like motherfuckers.
Hey, did you know it's Mexican Independence Weekend? Well, it totally is. But what exactly did they win independence from? Oh that's right, the Spaniards. I forget about them sometimes.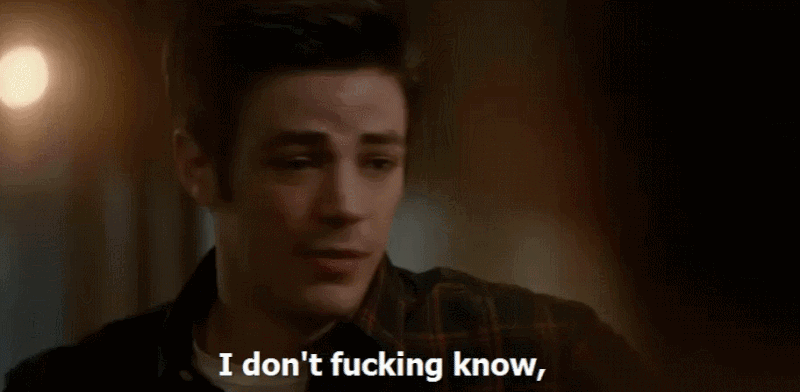 NABF Super Bantamweight Championship Bout
Diego De La Hoya (19-0-0-0) vs. Randy Caballero (24-0-0-0)
Yes, he is the son of Oscar De La Hoya, in case you were wondering. The 23-year-old has four consecutive unanimous decisions under his belt, including three of 'em from 2017 alone. His 26-year-old, fellow unbeaten challenger Caballero most recently decisioned Jesus Ruiz back in March and he's got five knockouts or TKOs in his last ten outings. And if those stats seem really, really arbitrary on my part, I assure you … they totally are.
Michael Buffer is the ring announcer, and his intros are every bit as long and unnecessary as they were back when he was working on WCW Nitro. DLH is in red, white and green and Randy is in solid red. DLH is ten pounds heavier than his opponent after rehydration, says one announcer guy. Very good action early. Randy almost trips over DLH's leg. DLH the aggressor early. The referee orders a break. Randy records some body blows. DLH just TAGGED that ass. Randy with a nice jab to the face. Another good exchange right before the bell sounds.
Round two. You have gotta' see this one expressionless albino woman dead center in front of the camera. Shit is CREEPY. And Randy TRIPS again. Ref gives him ample time to get to his feet. DLH with some GREAT body shots. Randy doing some dancing now, and DLH has slown down considerably. DLH with another great hook to the jaw. Mostly DLH controlling the tempo for the remainder of the round.
Round three. A very good exchange to begin, which ends with Randy trying to wrestle DLH into the ropes. LOL, DLH's gloves look like giant bright green limes. Randy working the body, DLH responds with a combo to the head. Hey, Hennesy is also one of the sponsors. Because you'd have to be drunk as shit to enjoy most of this undercard, I suppose.
Round four. DLH loading up on body shots. This kid has some FAST as fuck jabs. DLH with a ton of body shots in the clinch. Randy's starting to have a little swelling. Randy with a good right cross. About 30 seconds left. Randy with a a good left hook. Now it looks like DLH's face is starting to swell, too.
Round five. The patch of skin about Randy's right eye is all fucked up. We've got a clinch and the ref separates 'em. DLH with a good straight jab and an EXCELLENT right hook. The ref unties them again. Randy tries to Judo hip toss DLH out of the ring and the ref literally tells him "ugh-ugh, no rasslin."
Round six. Looks like DLH get away with a flagrant headbutt in that last round. DLH with some good body shots and he pushes Randy down. DLH with a GREAT combo. Randy with some pillow-soft shots to the kidneys in the clinch. A really good exchange with about thirty seconds left. This might be the first round of the fight Randy won.
Round seven. Randy with a series of shots to the side. Both guys look a tad winded. DLH with a good combo. Randy complains of a low blow, and DLH takes the opportunity to chase him down and rattle off a few free shots. Thirty seconds to go. At this point, both of these guys are having to hug each other to remain upright. Randy goes for a diving punch at the very last second, but unsurprisingly, it doesn't connect.
Round eight. Randy trying to chase DLH down. DLH with a good one-two combo. Randy has an UGLY mouse under his right eye. Randy with some good body blows, but he can't connect on any of the head shots. DLH with a GREAT uppercut. DLH follows suit with his best combo of the fight. And Randy concludes the round by trying to bulldoze DLH out of the ring one more time.
Round nine. Hot fuck, did DLH get away with a MURDEROUS uncalled head butt. DLH getting the better of the exchanges and the "hand clashes," per one of the announcers. DLH with a great one-two combo. Randy with some decent shots to the spleen. Time to hug. The ref unhooks them and DLH rattles off one more combo before the round expires.
Round ten. LOL at Randy's trainer (who is also his dad) threatening to throw in the towel for not listening to him. Alright, Randy HAS to knock out DLH to win this fight. Randy with a combo, but DLH blocks most of the damage. Another tie-up. About a minute left. DLH with a good body combo. Randy lands his best head shot of the fight. And DLH just ties him up against the ropes and whales on him til the round ends.
Time to read the scorecards. It's 100-90 and two 98-92s for Diego De La Hoya.
Featherweight Bout
Joseph Diaz (24-0-0) vs. Rafael Rivera (25-0-2-1)
Diaz is a 24-year-old Southpaw who just out-decisioned Manuel Avila in May. Meanwhile, his 23-year-old foe Rivera has two TKOs, one split decision, one unanimous decision and one technical decision (which is actually code word for "one of these motherfuckers just got headbutted and is bleeding like a stuck pig all over the canvas") in his last five fights. Also, his official BoxRec bio features him wearing a Green Lantern t-shirt, so it's probably safe to assume he's still a virgin.
Alright, I'm going to have to step out here in a few. I'll probably be out 10-15 minutes, but let's face it … we're probably not missing much. Oh fuck, even Rivera's boxing jacket has the Green Lantern logo on it. This guy is a hot mess.
OK, I'm back just like I promised. I can't explain to you WHY I needed to go for a Neapolitan ice cream run RIGHT THEN, but I just had to. So we join this shit IN PROGRESS heading into the ninth. You're guess is as good as mine as to what's happened thus far in this fight. Rivera's pants read "I heart Sonia" on his ass. Well, that's gotta' be a story. Meanwhile, Diaz is the guy in white trunks. They hit each other a lot in this round and that's all you really need to know.
Round ten. Diaz's trunks are sponsored by something called CalFuels, which is either some synthetic energy firm or a weed dispensary. LOL, everybody in the crowd is checking their phones instead of watching the fight. Diaz with some great uppercuts. "There's tough and then there's Tijuana tough," one of the announcers declares. Rivera drops back and Diaz pops him right in the breadbasket. Diaz clips him on the jaw. Rivera with a late flurry, but not much connects.
Round eleven. Of COURSE they would play "Despacito" over the in-house P.A. system. Rivera lands a nice, clean straight to the jaw. Diaz with a GREAT combo. Rivera with a nice counterpunch to the stomach. Rivera with another body shot, Diaz with a great swinging hook. Diaz with another hard body shot. "Rivera is not an elite fighter," one of the commentators announces at the bell.
Round twelve. Rivera with a good, albeit brief, flurry. Diaz with several beautiful head shots. Diaz still head hunting. Rivera HAS to knock Diaz out in the next minute. He's throwing plenty of looping overhand shots, but none of them land. The winner of this fight will take on Gary Russell, Jr. next. Rivera looking for the home run shot with 30 seconds left. And there's Diaz with one more counter punch to the noggin, just 'cause.
The scores? It's 119-109 twice and 120-108 for Diaz. Looks like he's next in line for a crack at the Featherweight strap.
So basically, Kazakhstanis all look like really hot tan Japanese chicks? Well, I can certainly roll with that. Now Buffer's listing all the famous people who are in attendance, which includes 50 Cent and Vince McMahon. Wait … that Vince McMahon?
Time to replay the final round of Golovkin's last fight against Julio Cesar Chavez, Jr.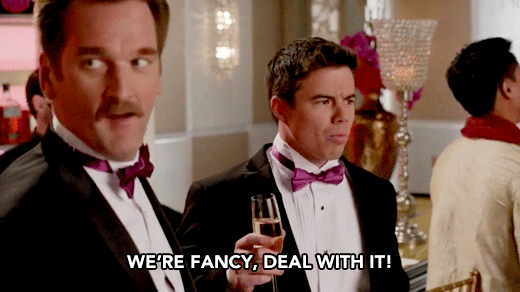 IBF World, IBO World, WBA Super World and WBC World Middleweight Championship Bout
Gennady Golovkin (37-0-0-0) vs. Saul Alvarez (49-1-1-1)
Well, what more can be said about these two? Both guys are ranked near the top in everybody's pound-for-pound rankings and between the two of 'em, they've got 89 fights and just one loss. And since that loss was a decision to arguably the greatest boxer of our generation, I wouldn't ride Canelo's ass too hard about that one. So what we have here is one of those classical brute force vs. brute finesse type matchups. The younger, sprier Alvarez is unquestionably the faster and more elusive of the two, but Golovkin's raw power is pretty much unparalleled in modern boxing, plus the sumbitch has a chin on him like a freakin' log cabin. This being an immovable object meets the unstoppable force equations, it's pretty safe to assume what these two men's respective strategies are going to be. Canelo is going to try to weave in and out of Golovkin's bombs and rack up counter punches like a motherfucker and hopefully tire his elder foe out so he can overload the Compustrike counter in the waning rounds for a facile unanimous decision. Meanwhile, Golovkin is going to try to put Alvarez's head somewhere between the 42nd and 43rd rows, and the sooner, the better. So yeah – until they start making boxers battle to the death, I reckon this is about as good as the Sweet Science is going to get for the foreseeable future.
Golovkin is out first. He's wearing a very Vega from Street Fighter II-like sequin jacket. His theme is "Seven Nation Army" and here come the police escorts to bring him to the ring like he was Bill Goldberg or something.
Canelo is in the back wearing a giant Ugly Betty poncho with the Mexican flag on it. He gets a MONSTER OVATION from the crowd.
Time for Michael to do the official introductions. And yes, in case you were wondering, he does indeed believe it is now an adequate time to rumble.
That face you make when the white dude looks Mexican and the Mexican dude looks like Sheamus. Golovkin the early aggressor. He whiffs on a huge jab. Canelo content with having his backs to the ropes. Golovkin unloading the jab already. Canelo connects on a counter body shot. Canelo lands a jab to the face and the audience explodes. Canelo whiffs on a huge right uppercut. Canelo with a good jab to end the round.
Round two. Golovkin working the jab early. Alvarez's size advantage is utterly remarkable. Canelo with a body shot. Canelo with a GREAT combo. GGG connects on a jab. Canelo with another good combination. Canelo beating out Golovkin on power punches landed, 11 to 5. And Canelo lands a TREMENDOUS uppercut to end the round.
Round three. Golovkin with a great series of jabs. Canelo with a great counter punch. Canelo with another solid combo. Canelo whiffs on a big overhand right. Golovkin lands another series of jabs. Canelo connects with an uppercut. GGG chasing Canelo down again. He lands an alright body shot right before the bell.
Round four. Canelo misses on a big uppercut. Both men exchange quick combos and it's fucking great. GGG whiffs on a straight jab. Canelo taunts GGG up against the ropes. Back in the center of the ring. GGG with a GREAT jab. Not much going on in the last ten seconds, though.
Round five. GGG head hunting early. Good combo from Canelo. Canelo with his back to the ropes again. Canelo with a HARD left. GGG with two quick retaliatory jabs. Clinch, and Canelo gets a body shot in before they untie. Canelo pops him with a right. Alvarez shakes his head while they exchange BOMBS. Both guys swinging for the fences in the last 20 seconds and it is fabulous.
Round six. GGG with a hard right. Canelo against the ropes again. Canelo with a NASTY uppercut. Canelo whiffs on another haymaker. GGG with a huge flurry. They're pretty much dead even on total punches landed. GGG with some decent body shots right at the tail end of the round.
Round seven. Alvarez spamming the left hand, and GGG is DOMINATING with the right jab. GGG with a MEAN right. GGG chasin' him down. GGG with a great combination. Canelo keeps getting stuck against the ropes. GGG is pretty much running away with the fight now.
Round eight. Golvkin has outlanded Alvarez in every round except the second. GGG with another fantastic combo. Canelo with a hard right hand and a follow-up body blow. Golovkin lands a right uppercut. Canelo is purely on defense at this point. And Canelo lands a good uppercut. Golovkin has landed 18 punches in this round, Canelo only 9.
Round nine. Max Kellerman says GGG is becoming "the avalanche in this fight." Canelo rattling off some decent combos. Canelo up against the ropes again. GGG with a flurry of hard right hands and Canelo lands his best left of the whole fight in riposte. GGG with a hard left jab. Canelo trapped in the corner again. And Canelo gets in a good combo with about 10 seconds left.
Round ten. GGG can pretty much coast to victory, which means Canelo has to KNOCK this dude out. Canelo with a good combo, GGG with a great uppercut. Canelo swinging for the fences now. GGG has him trapped in the corner again. Canelo with a good body shot and an instant clinch. The total power punches thrown in this fight are dead even. Canelo with a good combo to the body and GGG whiffs on a power shot as the round expires.
Round eleven. Canelo up against the ropes already. Canelo with a good shot to the breadbasket. GGG with a good uppercut. GGG with a solid left jab. Canelo with a soliad right. GGG with a hard right. GGG with a MONSTER jab. GGG with a hard overhand left. Canelo with some decent body shots as the round expires.
Round twelve. If Canelo doesn't knock GGG out, he loses. Canelo throws everything he has at GGG, and they clinch. Alvarez with a fantastic series of head shots. GGG bashing him against the ropes. GGG with a great one-two combo. A minute left. Alvarez is head hunting. Now Canelo has GGG against the ropes. It's all GGG in the last ten seconds.
Let's make it official. It's 118-110 Canelo, 115-113 GGG and 114-114 – so this is officially a draw. OK, that first score is absolute bullshit and can't nobody tell me otherwise.
In the post-fight, GGG tells Kellerman he wanted to fight "Mexican." Meanwhile, Canelo says he didn't "feel" GGG's power and that he won "7, 8 rounds easily." To which GGG responds, "look at my belts, Max, I'm still the champ." Both men, obviously, say a rematch is in order. Oddly enough, the crowd seems to have done a total 180 – now they're cheering GGG and booing Canelo.
So all that to say … looks like we'll be doing this again very, very shortly, folks.
They trade short hooks inside. Nice cross by CA nad a huge right by GGG

— Kevin Iole (@KevinI) September 17, 2017
---