@chris_najdek
Chris_najdek IG
Cnajdek27@gmail.com
Tampa Bay, FL-
After his 2nd impeachment acquittal on Saturday, Former Kinda President Trump celebrated by getting hammered and tossing Rudy Giuliani into another boat during a victory parade on Sunday.
Taking a page out of Tom Brady's book, Trump had a parade of boats in Tampa Bay to rub his victory in the faces of Democrats who once again fell for the GOP's old trick of "No, seriously, we will this time!"
The move to toss Rudy into the boat was a risky one as many feared his landing in the water would have leaked gallons of hair dye into the bay at a rate we haven't seen since the Exxon Valdez Oil Spill of 1989. Wildlife conservationists estimated thousands of fish and ducks would have been killed if Rudy wasn't safely tossed into the nearby vessel.
After the event Trump was barely coherent as the half a wine cooler he had was enough to make him slur his speech and blackout several times during his press conference. Those in attendance said it was the most eloquent he's ever sounded and his greatest speech to date.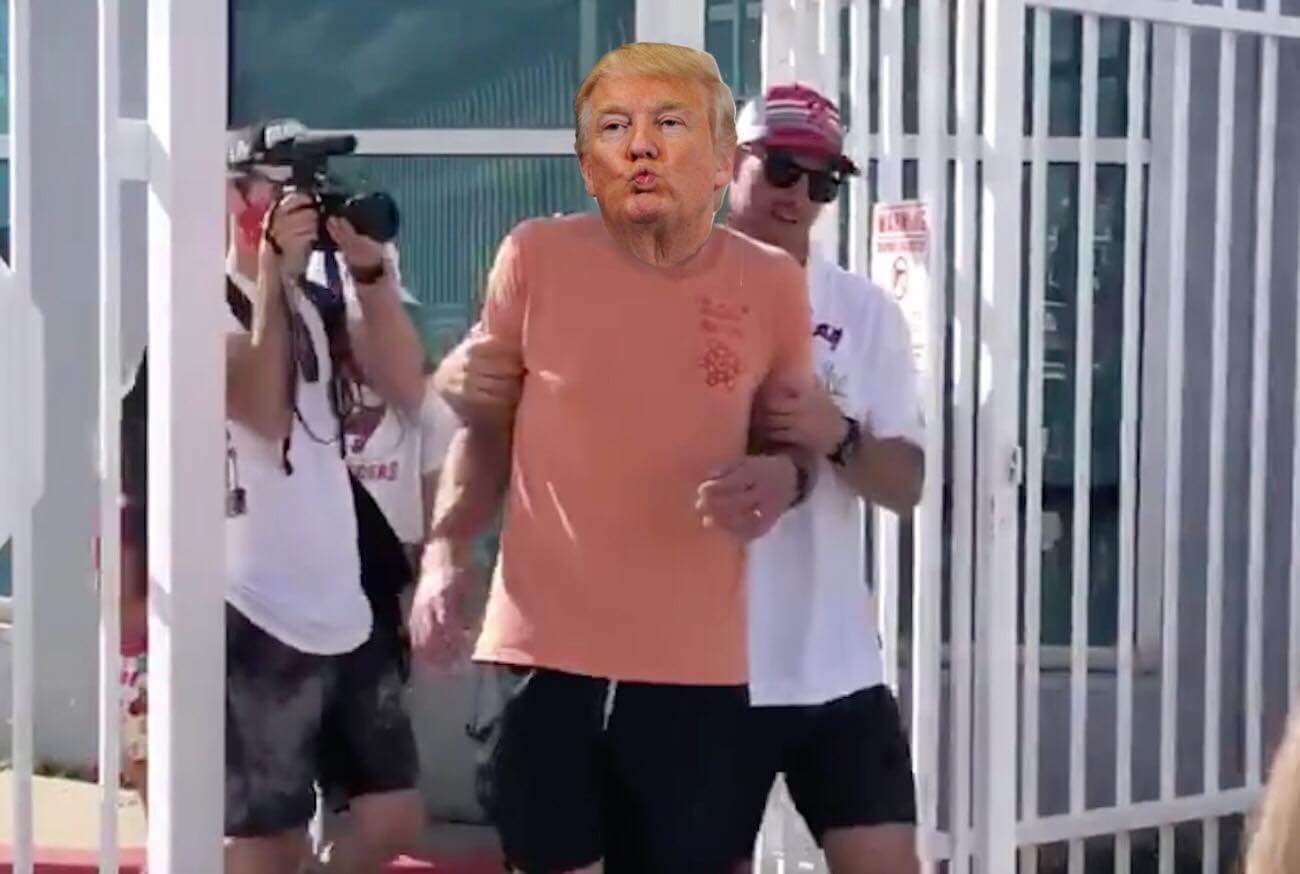 When asked how he felt while being hurled into the air by Trump, Rudy Giuliani screamed "I NEVER TOUCHED HER!" then tried running away, but instead urinated and farted before collapsing to the ground and asking for a pillow to hump before his nap.
While all of this was happening, former worst lady Melania was having yet another "spa day" where she enjoyed a cucumber peel and was pile-drive fucked by an uncircumcised Czech masseuse named Pavel.

Loading ...