The Boston Garden (never forget)
Boston, MA, USA
If you were white or American and in Boston, this was a good weekend. Let's journey backwards for a quick scan at all* that which went down at UFC 220.
*Not even close to all of them.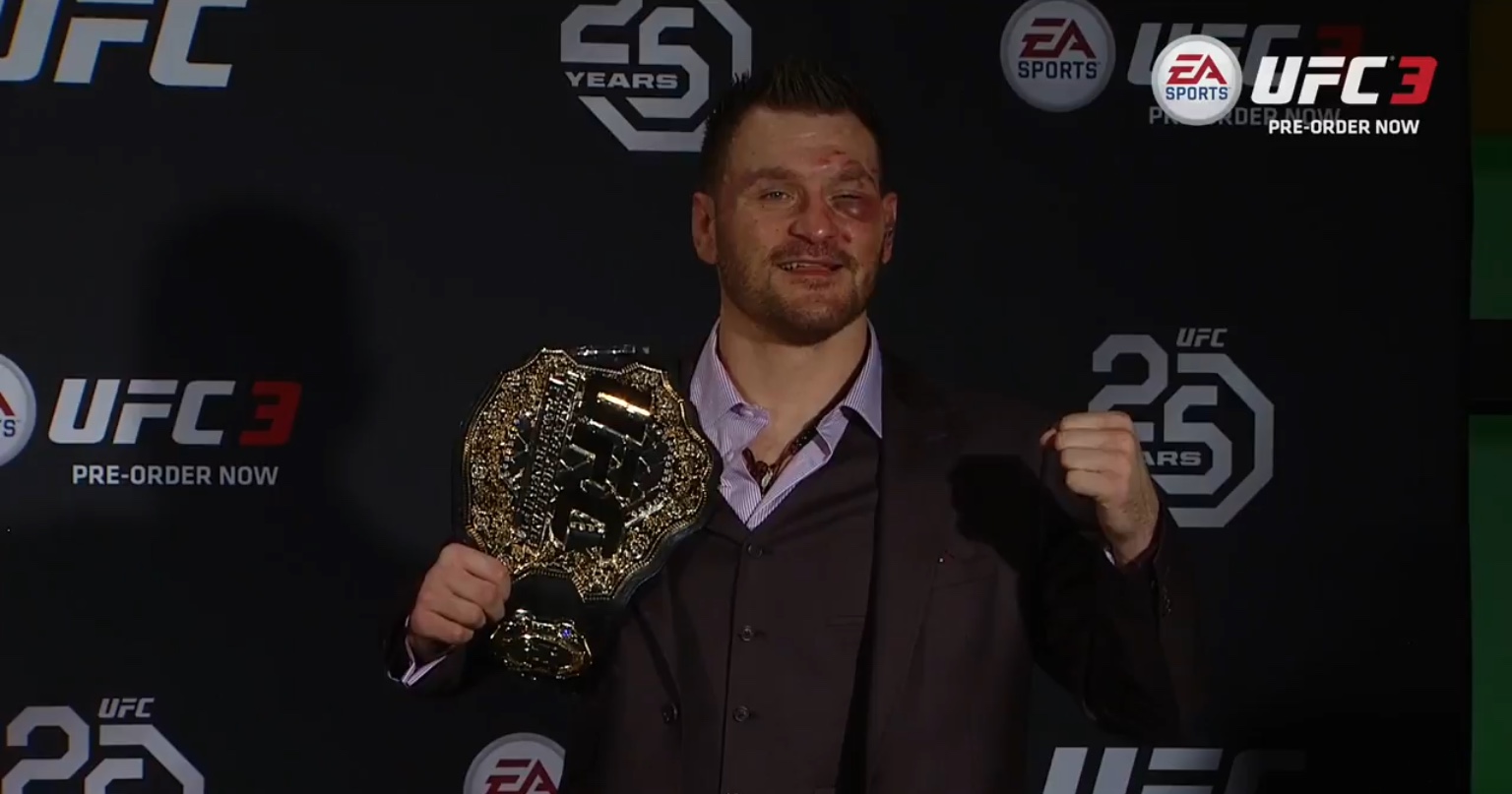 Stipe Miocic (c) d. Francis Ngannou
Stipe exposed Frankie as not being at this level. No, it doesn't mean the African (it's one of those shithole countries) won't develop later but he can't wrestle (at all) and his cardio needs work. Miocic America'd him while I'm sure Trump looked on approvingly. It was a dominant performance in all ways, with the only flaw being a lack of a finish. And that really is a big one just because not being able to finish a man who can hardly breath doesn't look good.
Daniel Cormier (c) d. Volkan Oezdemir
Cormier did what was expected: walked through Volkan, like warm butter through a cold knife. It wasn't difficult at all and the only thing Cormier could've done better was to finish the Swissman earlier, I guess. As it stands, he solidified himself as the best light heavyweight on earth, and maybe of all time, who doesn't have a drug problem.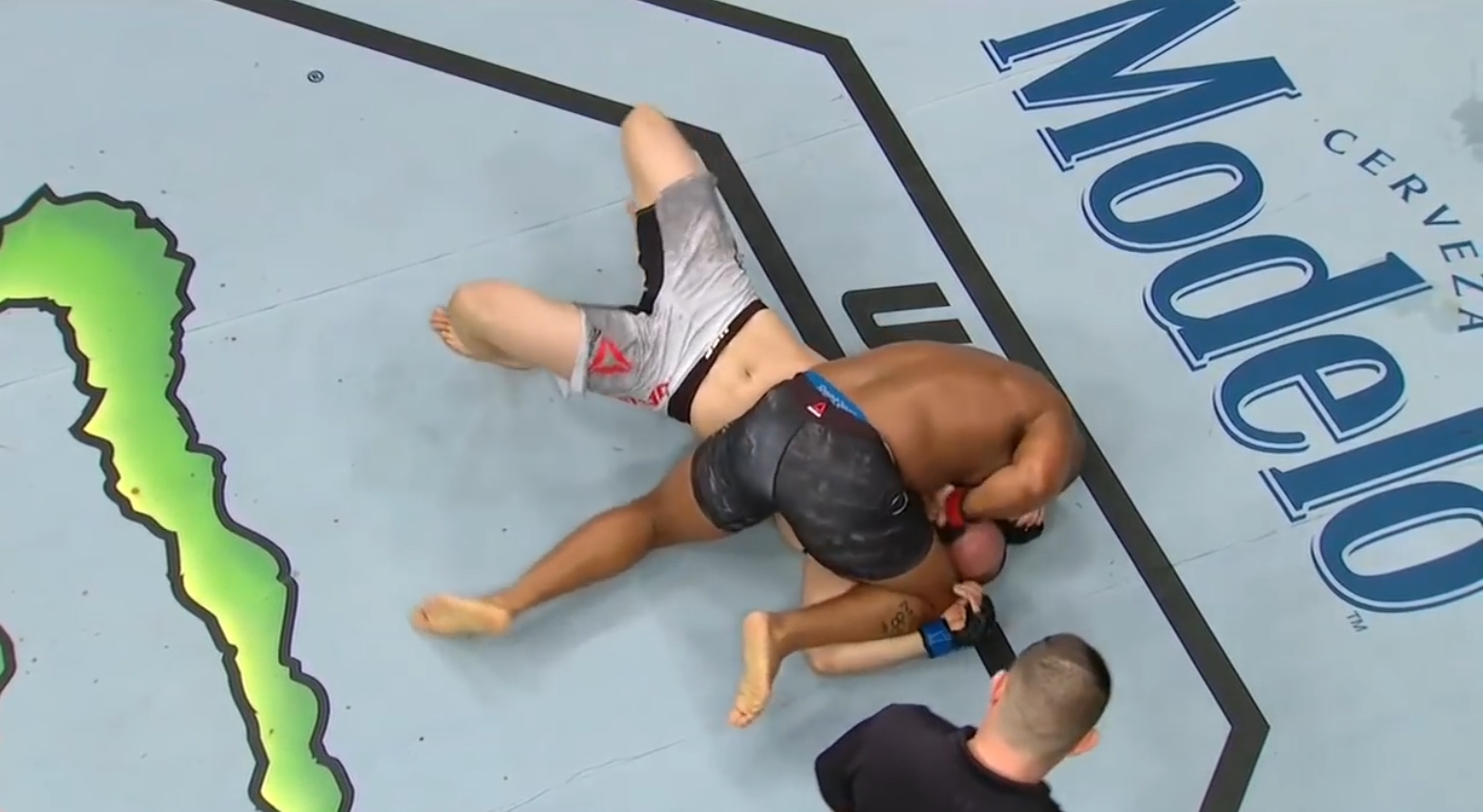 His post fight promo was good two, addressing the Jones situation, talking about how he feels like a champion now, and so on. Good stuff.
Calvin Kattar d. Shane Burgos
This was very good and I got the impression both guys will stick around for a while. Maybe not title winners but they both had an air about them that said, "Yeah, Air can speak and it's saying they're good." Actually thought Burgos looked a tad smoother but then he died.
Rob Font d. Thomas Almeida
This was a fight. That's all. Let's move on with our lives after we appreciate the awesome head kick from Font. Last dude who owned Tommy boy won a world title and so …
Gian Villante d. Francimar Barroso
Oh, hey, also just a fight.
What else?
Abdul Razak Alhassan … MURDERED SOMEONE IN A WAY THAT SHOULD BE HIGHLY ILLEGAL. (Not just illegal, no, but highly illegal.)
What a KO from @JudoRazak #UFC220 pic.twitter.com/2tbgdb6LWE

— Lucas Grandsire (@GrandsireMMA) January 21, 2018
Tibau became the latest victim of Islam.
Islam had the following to say about his win:
Dustin Ortiz continues to show he gives zero fucks if you get his back, he will win over you nonetheless.
To recap it all …
It was an ok night of fights. I got suckered into the hype of it all, I admit, and "two title fights" sounded cool, but outside of Cormier, no one blew me away. Props to Stipe, though, for setting an all-time record and then taking the belt from Dana and having his coach wrap it around his waist. He wasn't happy because he felt the company was in the bag for Frank. He was probably right but always remember a golden rule in MMA: as long as you keep winning, there's nothing they can do to you.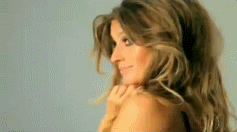 Jeezuz, how can you not hate (but admire) Tom Brady?
UFC 220 FREE LIVE STREAM (of consciousness) RESULTS & RECAP
(Winners that Mike could remember after the fact are in BOLD)
Heavyweight Stipe Miocic (c) vs. Francis Ngannou
Light Heavyweight Daniel Cormier (c) vs. Volkan Oezdemir
Featherweight Calvin Kattar vs. Shane Burgos
Light Heavyweight Gian Villante vs. Francimar Barroso
Bantamweight Thomas Almeida vs. Rob Font
Featherweight Kyle Bochniak vs. Brandon Davis
Welterweight Abdul Razak Alhassan vs. Sabah Homasi
Flyweight Dustin Ortiz vs. Alexandre Pantoja
Featherweight Dan Ige vs. Julio Arce
Featherweight Enrique Barzola vs. Matt Bessette
Women's Strawweight Maryna Moroz vs. Jamie Moyle
Lightweight Islam Makhachev vs. Gleison Tibau
UFC 220 SHIT TO BUY