@chris_najdek
Chris_najdek IG
Cnajdek27@gmail.com
I Never Met Them, But I Know Them, The Phoenix Legacy.
By Chris Najdek
I met my girlfriend Sharon 3 years ago. I never had the pleasure of actually meeting her parents, but on a spiritual level I have. Mr. & Mrs. Phoenix have lived on in their children and grandchildren. Not just on a genetic level, but on an emotional, moral, and spiritual level. That is what legacy is all about and it will give birth to future generations of Phoenixes for decades to come.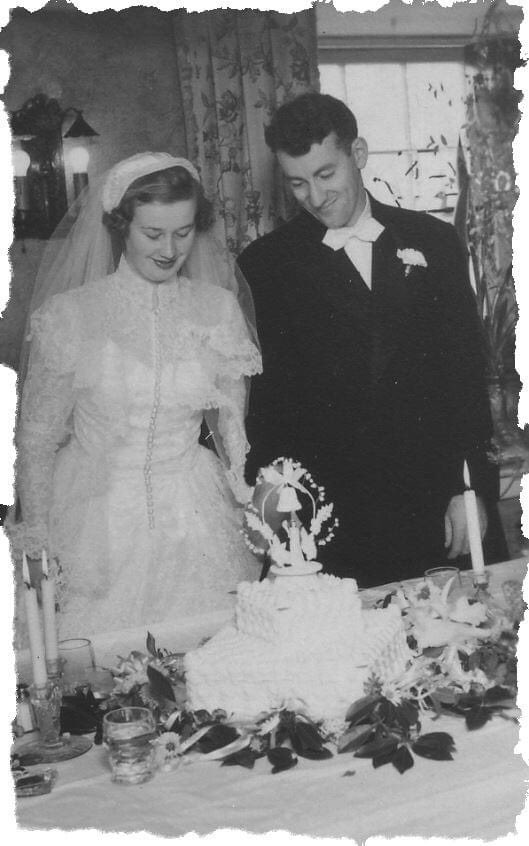 The story of the Phoenix is that it rose from the ashes, but in this case, it has never fallen. It stands, thrives, and moves forward. Mr. & Mrs. Phoenix's impact on the world is still alive and always will be.
From the stories of Mrs. Phoenix knitting hats and scarves for kids who needed to be warm but didn't have means, to helping a young person come out to their parents in a time when it was certainly not as accepted, to her fight for civil rights, to helping anyone who walked into her store that needed help beyond their purchase that day. She instilled values in Sharon and her children that she has passed on to her two daughters and I know that cycle will continue.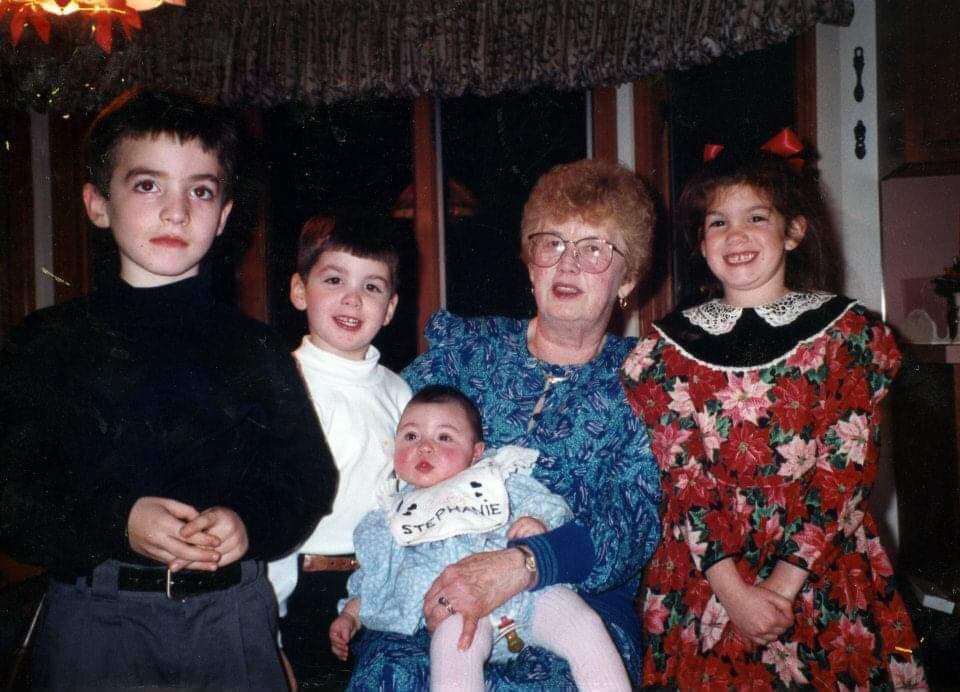 The same shock and sadness that came over Mrs. Phoenix when she sipped from a water fountain in 1950 Virginia and was told it's for "coloreds only"comes over her grandchildren when they see similar injustice happening today. She didn't understand, why would anyone have to drink from separate fountains, use a different bathroom, or eat in a different restaurant? She was told by a man nearby (as he addressed Mr. Phoenix) to "keep her in line" (because sexism was certainly alive as well) and explain to her why she couldn't use that fountain. Mr. Phoenix was just as appalled, just as disgusted.
Don Phoenix was a WW2 veteran. A man who was as tough as his stories of "simplicity" were funny. He fought for everyone in this country. He didn't see color like that. He believed we were all one. That's how simple he was, and that's how simple it is.
As far as his simplicity on another front, Sharon often laughs about the times he didn't quite keep the eye on her and the kids that he said he would. She may have even allegedly been underwater in a pool for a little too long because of his love of the Red Sox. He was glued to the radio as she maybe needed a hand getting above the water for a moment, but he got her out and now she laughs about it. Before anyone thinks he wasn't an amazing father, he was. He was a good man who would fight and die for his children the same way he was willing to fight and die for his country.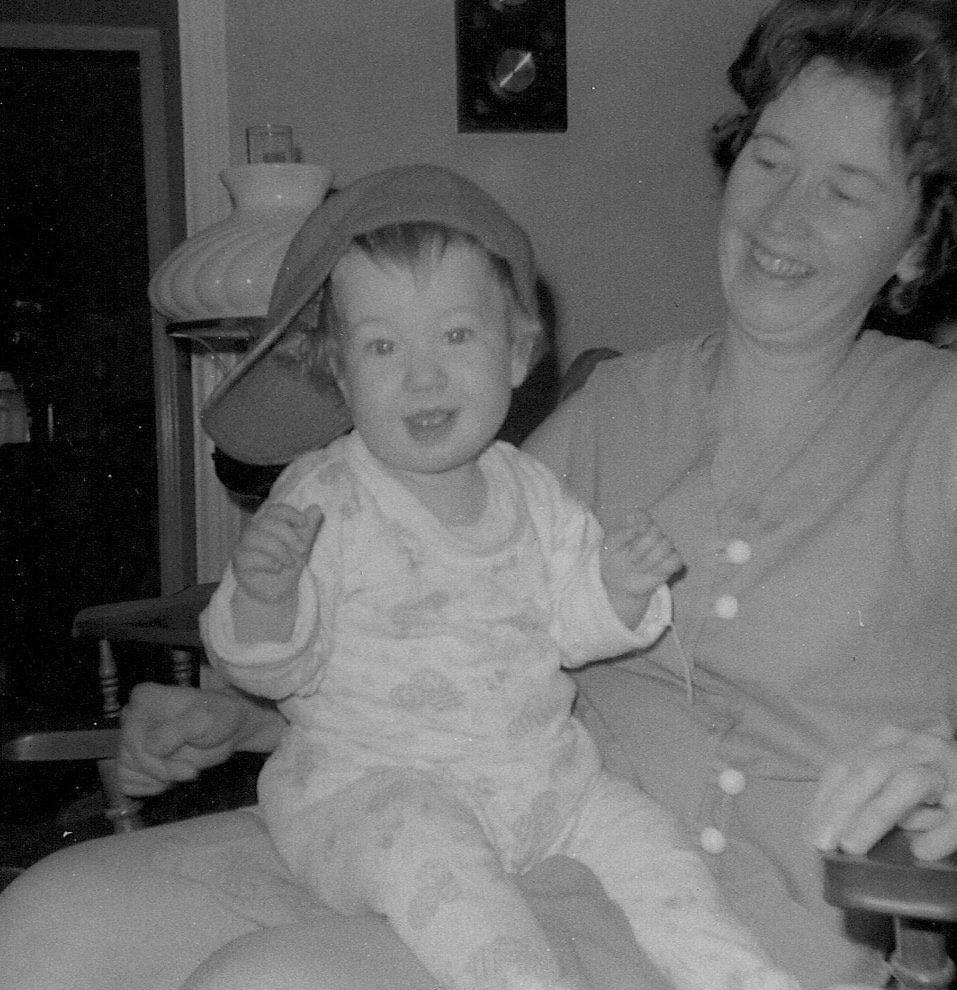 The simplicity of Don Phoenix is legendary, when asked once where he got the peanuts he was eating while watching his beloved Red Sox, he pointed and said "Over there." And pointed to the counter, when of course the question was in reference to where he purchased the peanuts. He would also scoff at the idea of air conditioning as he would sweat it out in 90 degree weather while reminding everyone who told him to turn it on that "he served in India in 110 degree weather." He was as stubborn as he was loving. He lived for his family, wanted nothing more than for his wife and children to be taken care of after he was gone, and he never strayed from that mission.
He loved his grandchildren. So much so that he'd sneak around Sharon's oldest daughter Stephanie's bus stop to keep an eye on her when he wasn't designated to pick her up. He also maybe let his granddaughter sit in the floor of the car during rides because "she wanted to." I smile when I hear these stories, because he was a simple man, in the best possible way.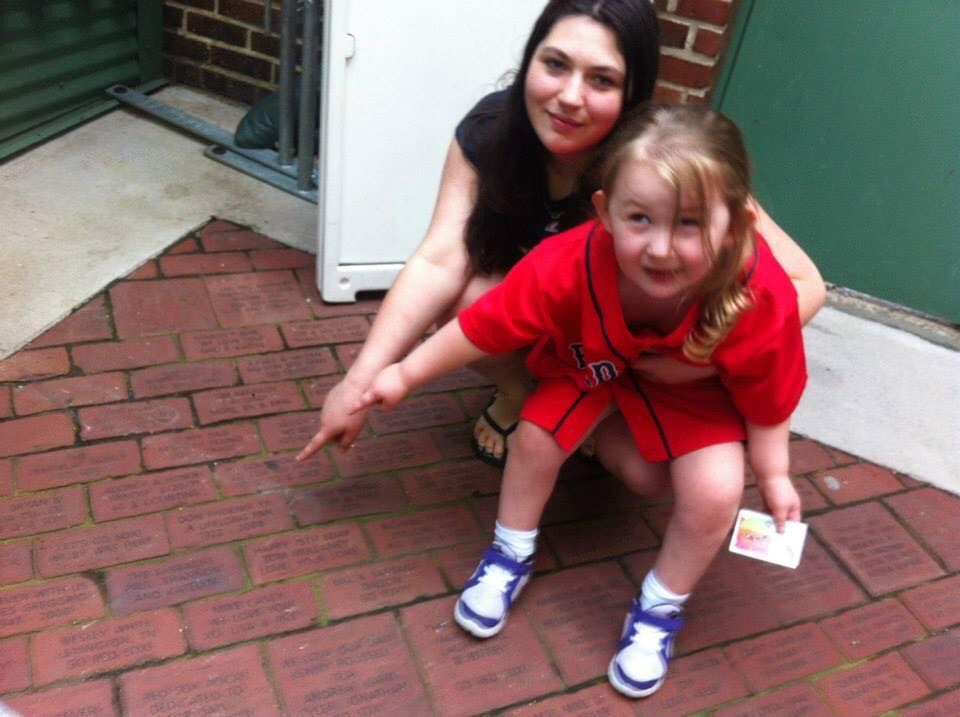 There's so many stories I've heard, many Sharon could tell better than I can, so I can save some for another time, but as she's recited these tales to her daughter Kayleigh, my son Brody, and myself, I know one thing is for sure. I missed out on meeting Mr. & Mrs. Phoenix, but I certainly feel like I know them.
I know them because I know Sharon, Stephanie, and Kayleigh. They live inside them and I feel their presence. It's all there. The love, the humor, the stubbornness, and most importantly, the caring for others. Putting others first, especially when the rest of society puts them last. Legacy is many things, but ultimately it's what you will be remembered for, and more so, what you did that makes you feel eternal. Arlene & Don Phoenix are eternal, their legacy is immortal, and their presence is felt as it nurtures their grandchildren, who will continue to make the world a better place.
Mr. Phoenix's name is now where he always wanted to be. Inscribed in a brick at Fenway Park. I see it every day on the mantle, and it makes me smile.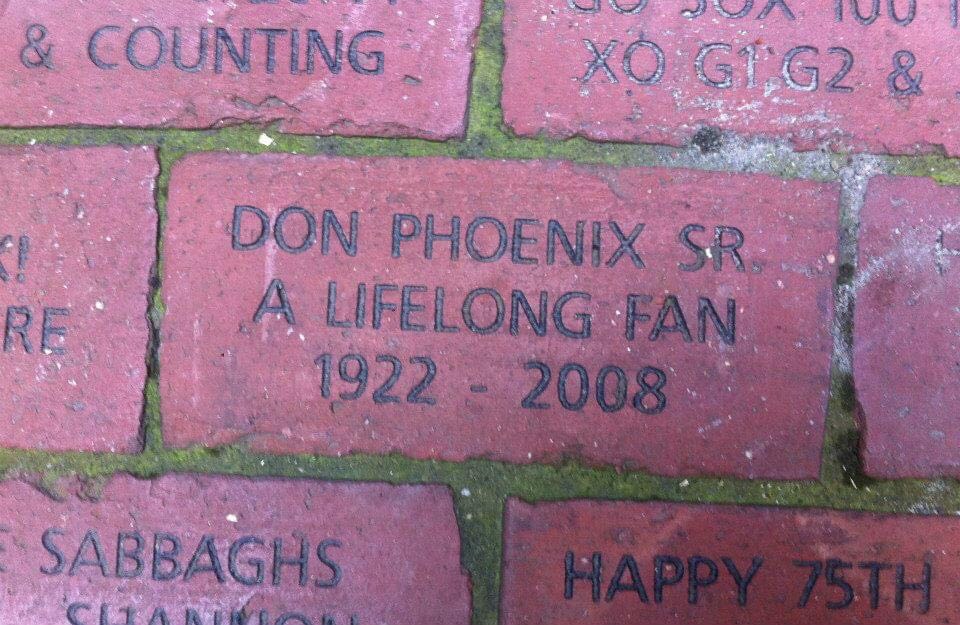 If given the chance, and I could say one thing to the Phoenixes, it would be as simple as Mr. Phoenix was. Thank you Mr. & Mrs. Phoenix.