@MichaelCoughlin
originally published 8-8-15
After years as champion, record setting title defenses, fame, and money, why should Georges St. Pierre keep fighting?  Simple: Georges St. Pierre should be the man to create a UFC Union.
As detailed last week in what has become a story embraced privately by a number of fighters and camps (trust me)(no, really) but which is curiously ignored by other media outlets, the new UFC PED policy is draconian – at best.  And no fighter had input into it.
The new Reebok deal eliminated all private sponsorships for fighters.  Maybe they'll make more.  Maybe it makes things more professional.  No fighter had input into it.
And St. Pierre is aware of this, as he stated during recent remarks to all of the media:
"I'm wealthy now. A few years ago, I didn't make as much money. It was easy for people to say, 'Oh yeah? You're talking bad about us? Out. You're out. We don't hire you.' There are a lot of guys in the same situation. They think the same things as me, but they don't have the power I have. I don't need to fight anymore. If I don't want to fight, I am wealthy, I am happy. I don't need this anymore. I don't have to. Maybe I would like to, but I don't need to."
He would continue, noting:
"Some of the guys, when you're a professional athlete, it's not a jet set life.  It's a very hard life. These guys, they don't make a lot of money. They need to keep their mouths shut. If you open [your mouth] and say what you think, you saw what happened in the Reebok thing. If you talk bad about certain things you're kicked out.

"Some of these guys, they need the income. I understand that and I'm no different. But now I'm in a position where I can say what I think. I'm just not disrespectful. I don't say names or anything, but this is a problem. I'm talking for a lot of people. Trust me."
Here we have arguably the greatest fighter in the history of the sport both directly and indirectly saying, "These guys are bent over a barrel."  And what's funny is how many outlets (and it was one after another after another) all went with the quote of, "They need to keep their mouths shut."  No context, just clickbait to make you think St. Pierre was a jerk. Modern journalism, folks.
St. Pierre is different and not only does he know it, he is telling the world he knows it.  It's right there, St. Pierre.  Tip of your tongue.  Make the leap: Form a UFC Union.
The UFC's parent company, Zuffa/Station Casinos has been in a battle with the local culinary union over unionizing Station Casinos' workforce.  Said Union, local 226, just stated they want to form a fighters union.
No, Georges.  Don't let that happen.  Even if their intentions are good, this is one that needs to be pure.  It can't be part of a proxy battle.  If Station Casinos' employees finally unionize, I don't know if one can trust Local 226 to truly care about fighters and keep moving forward on unionizing the UFC.  But, St. Pierre?  The MMA world has no choice but to put its faith in him – it's St. Pierre now or it never happens.
A UFC UNION: GSP Is The Only One Who Can Do This
Men reach a point in life where they start pondering their mortality and thus their final place in the world; athletes arrive there sooner than most, as their window at relevance closes near as quickly as it opens.  And that same drive to be the best, that pathological state of never being satisfied with merely existing and getting by, makes their legacy all the more important.
Now, the exact reason why Georges St. Pierre is in the midst of a sabbatical from fighting isn't simple.  Part burn-out, part frustration, part who knows, it would be foolish to point at one thing and say, "EUREKA!" and think that fixing that issue would result in the return of one of the sport's all-time greats.  But a return for St. Pierre would likely be driven by how he views his legacy.
He has repeatedly stated a desire to see the drug testing mess (to understate the issue) cleaned up.  A wonderful narrative can be spun for St. Pierre on this issue: the greatest of all time is refusing to fight until the sport cleans itself up.  No longer content with being clean himself, or demanding his opponents undergo more rigorous testing, he wants one and all to be clean – a principled stand that saves the health and likely lives of his small fraternity.  Were a man unsatisfied with having everything, this might actually serve as a satisfying third act.
High profile stars in other sports have spoken out against PED use, of course. Baseball is littered with players, former and current, who have taken very public stances against PEDs – often times wagging their fingers while testifying before Congress (oops…).  But none of them refused to play.  None of them said, "No, I won't do it.  I'm going to give up millions of dollars on principle."
For all this, St. Pierre deserves congratulations.  Unless he's discovered as a Lance Armstrong level sociopathic cheater, St. Pierre is putting his money where his mouth is.  Bravo to him.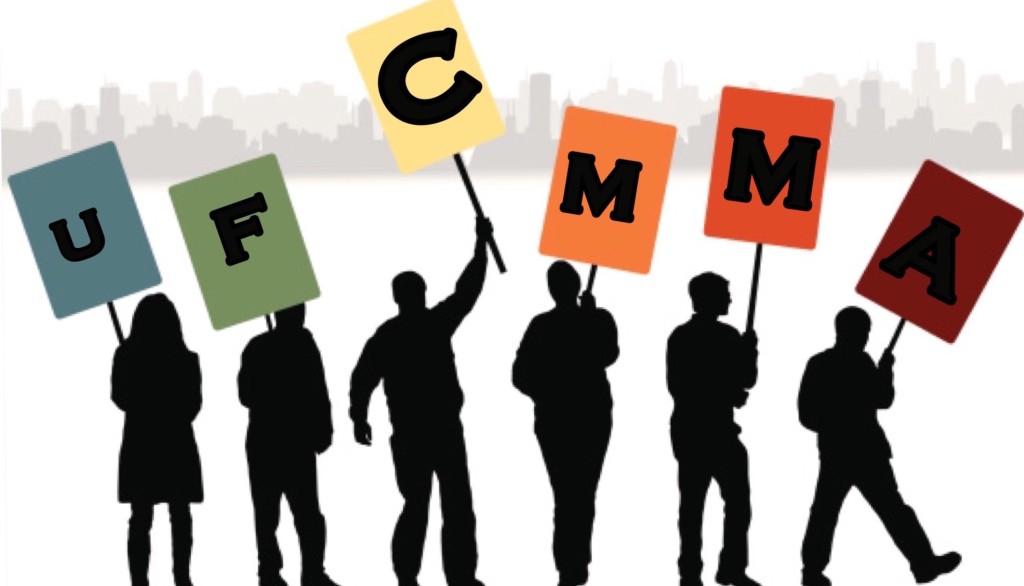 But to Mr. St. Pierre, who is obviously reading this, I propose more: be the man who helps forms the first union in UFC and MMA history.  Athletes have had successful post-sports careers, be they ambassadors or politicians or businessmen, but a cynic can look at those as all an outgrowth of the same intense competitive drive that made them stars in the first place.  With his aforementioned place in MMA's athletic history solidified, his coffers full, and his health as guaranteed as any fighter's, leading the charge to unionize the UFC would make St. Pierre the rarest of the greatest ever: the one who truly put others before himself.
UFC UNION: Just Because The UFC Looks Good Doesn't Mean It Can't Be Better
Fighters are vulnerable in ways that go beyond someone having an unfair chemical advantage.  They're often undereducated, with managers who run every aspect of a man's life, to the point where some fighters probably have no idea what they actually make per fight.
And this is to say nothing of the UFC itself.  Random bonuses handed out, new contracts offered backstage on the spot with little to no time for review, and at the head of it all: Dana White, the God of MMA.
Please don't read this as another "DANA IS THE DEVIL, GRRRR!" piece.  Dana has done tremendous good for the sport and for the fighters.  I think he goes above and beyond what many, many others in his position would (and have) done.  When did you last hear of a sport franchise writing a guy a bonus check because, "That was so awesome what you did out there!"
He's gone out and used his influence at times to stop fighters from continuing, even if doing so ran contrary to the UFC's interest.  When Chuck Liddell was coming off a PPV that did well in excess of half a million buys, White still wanted him to retire.  That move easily cost the UFC tens of millions of dollars.  It also may have helped preserved Liddell's quality of life two decades from now.  He recently did the same with Rodrigo Nogueira.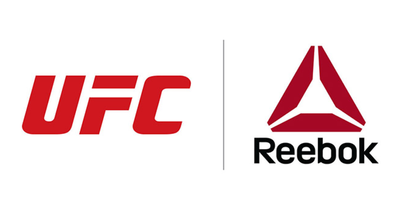 Possibly even credit him on the Reebok issue and the sponsorship money (an article unto itself).  Taken at face value, the UFC is giving that money directly to the fighters.  Is this true?  I've got no idea.  I don't know who does.  Seems like a pretty blatant lie if it's not true.  So, let's assume it is true.
After that there's the treatment of Jon Jones.  The UFC stood by him after numerous "brushes" with the law. (You and I get full on painted, he gets a slight brushing – I need more money.)  Compare this to other leagues, where commissioners and owners are all too happy to throw any star of any magnitude under the proverbial bus if it is good for PR.  White and Co. took PR hits at times by sticking by Jones. (The gobs of money they made off him helped.)
But finally, enough was enough, Jones had driven around with large sums of money and drugs in his rental car… Pause for a second: why was Jon Jones driving a rental car?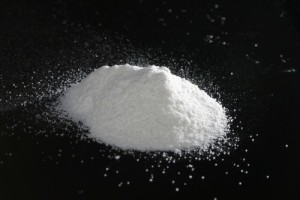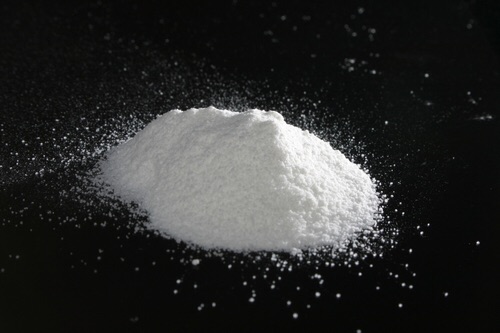 … and hit a woman – a pregnant woman – breaking her arm, smashing her and his cars (and a third driver's car – Mario Kart fans would be proud) and then ran away, came back to get his money, then ran away again.  As PR people say, "The optics weren't good."  This on the heels of the cocaine failure we shouldn't have known about but did anyways and the "he didn't fail for PEDs but it looks like he almost could have but he was technically clean but no one likes him and we'll all believe the bad about him because that's the zeitgeist" episode.  Again, none of it looked good.
So, they stripped him of the UFC Light Heavyweight Title and he was indefinitely suspended until recently; over a year lost of his prime and he had no recourse.  The Hammer of Thor has come down – judgment has been rendered (OK, not exactly how Mjolnir works – yes, Thor's Hammer has a name and yes, I know it, and yes, I'm next going to call Dana "Odin" which makes no sense).  Jones is punished, so sayeth Odin White.
Handing out sums of money out of the goodness of his heart, giving all the sponsorship money right back to the fighters, putting fighters' safety before his own profits, not letting his biggest stars do whatever they want.  Damned if Dana doesn't look like the kind of take charge sports league leader people want.
A UFC UNION Is A Seat At The Table Which Means They Have To Listen
Buuuuuut. (OF COURSE there was a but coming.)  Did any fighters get a say in any of this?  Stitch Duran was let go by the UFC in some part due to the Reebok deal.  Wanderlei Silva has been outspoken about it as well (though he's not the best example at the moment of course…)  Maybe it wouldn't have made a difference.
"Dana, we want all of the Reebok money to go to the fighters themselves."
"Done."
"…oh.  Ok.  Cool."
But having a seat at the table and collectively bargaining would at the very least give fighters knowledge.  With a strong union – and don't think of it as de facto in opposition to the management of the UFC, see it as a partner – perhaps the Reebok deal doesn't get done in a way that leaves fighters feeling frustrated. Worst case scenario: at least they got to participate, even if only nominally.
Jones couldn't fight.  Couldn't make money.  And as far as we know there isn't a mechanism for him to challenge this, besides going to court.  He's at the mercy of a select few. (And he has enough money to maybe do so – what if he was a guy making $10k/$10k per fight? Can that guy afford to protect his rights?)  And this isn't the first time such a charge has been levied against the UFC.  After the Cung Le drug test fiasco, Le initially noted that there was no way for him to appeal his failure.  And Jones is likely a scumbag who showed no regard for the health of a woman he easily could have killed.  And Le is likely a PED using hypocrite.
Neither were afforded objective due process and that's simply wrong.
A UFC UNION: It Isn't Easy; It Isn't Sexy;
It Is Worth It
You probably know what a union is and have a vague notion of how they work. Making one work in the context of MMA won't be easy and the details aren't sexy.
Union membership in the United States has been declining for decades.  Read one of the dozen books on the subject for more details, but there are probably a few basic reasons.  In general and to over simplify it: they aren't as needed.  Many of the abuses and exploitations that necessitated unions in the first place are now simply prohibited by law (OSHA, minimum wage laws, environmental regulations, etc…).
And much of the work that was done by men that lent itself to unionization is a relic.  It used to take a team of men to build a car, and while none of them were special, it still required a great number of them.  Machines now do what a man once did, only faster, better, with no risk of death, and cheaper.
A union's power is best when the management side of the equation needs, as a rule, large pools of men in order for the industry to function.  No one man was valuable to building a car; but the collective men were invaluable.
Professions where a man can set out on his own have never historically needed unionization.  There are qualifications and certifying boards for lawyers and doctors, but the professions themselves aren't such that those individuals were as easily exploited or abused – nor were they professions where the many were as important as the few when it came to making money.  Professional fighters are akin to lawyers and doctors.  (A sentence not often written.)
Baseball, football, et al. are closer to the traditional labor model that make good use of a union.  No matter how good Mike Trout is at baseball, he needs at least 8 other teammates just to play the game; and the game itself needs numerous teams in order to create the competition which is inherent to the sport. (If a sport where players receive guaranteed contracts in excess of a quarter of a billion dollars need a union then surely MMA could use one.)
Of course, MMA is different.
The undercard fighters certainly help present a more entertaining product but they aren't necessary.  As the truism goes: people buy the main-event.  The UFC could run shows with scrub undercards, featuring local idiots fighting, and then have millionaires in the main-event, and make money.  There's a business model for this already: it's called boxing. (I didn't say it was a good business model.)
That the UFC doesn't do this (the odd matchup here and there notwithstanding) is a testament to Odin and the rest of the Norse Gods in charge seeing the big picture and not becoming Boxing 2.0.
In creating a union, there won't be a ton of sympathy, as professional fighters aren't exactly coal miners in West Virginia, but they're still men whose job in all likelihood shortens their lives, or at least their quality of life, who as noted earlier are at risk of being exploited, sometimes by those they pay to look after their own interests.  But just because a union for MMArtists would be difficult doesn't mean it's impossible.
Modeling such a union after perhaps those found in Hollywood might work. After all, extras in a movie are a dime a dozen, and the people who are the needle movers – the movie stars and directors – get paid obscene amounts of money.  Yet a union is still in place, it still guarantees some standard rate of pay for union members, it can provide benefits and some safeguards.  Combine that with a sports model and it might just work.
Money is most important to fighters, whether they always know it or not.  The control of the product, the ability for Dana, Sean Shelby, Joe Silva, and Co. to make decisions on who fights and when – the part of the UFC that sets it apart from any other sport, but which is central to its success – that might (and maybe should) be an area of considerable pushback.  Does anyone want tenure to be the reason someone gets a title shot?
With luck, fighters will realize that the most important thing is money.  That's what gives power, leverage, and what takes care of you when you're retired.  A good union could eliminate shady managers, set rates of pay, guarantee contracts, and open up the books of the UFC to see just how much is actually being made.  Maybe Odin isn't as benevolent as he seems.
A UFC UNION Secures A Legacy No One Could Ever Match
True representation would be the kind of legacy that only St. Pierre can make happen.  Anderson Silva is old and tainted with his drug use.  Jon Jones is young and tainted by his being Jon Jones.  Ronda Rousey is still in her honeymoon phase with the company where things are all perfect, so she may not have as strong an incentive.  As is Conor McGregor.  St. Pierre is a prime of his life athlete, a certified draw whose very presence can make the UFC millions and millions of dollars, and he's shown a willingness to stick by his principles already.  He's someone that can make the gods negotiate.
As St. Pierre said:
"…they don't have the power I have."
For St. Pierre, by opening his eyes just a little wider, he can become the guy who preserved the rights for generations of fighters.  What's the use of having power to improve the world if you don't use it?
Creating unions in these situations always has issues because the guys at the top think, "Whatever.  I'm making my millions, who cares about the no-name making $8k?"  St. Pierre seems to care enough regarding drugs, why not other rights?  GSP vs Conor McGregor at UFC 200 may have been a fight that would've brought the Canadian back. It would have been a massive fight. But to Georges, if you want a place in history beyond that of MMA, one that puts you into the rarified air of all-time heroes across all sports, this is your chance.
The man who brought Odin to his knees is one heck of a legacy.