The new leaked Captain America Civil War Trailer is here! We first broke this story months ago when we showed you a limited preview of the leaked Captain America Civil War Trailer and now a the full HD release is here. You see Captain America doing what he does: punching, kicking, throwing things, looking patriotic and righteous.
Iron Man? It's Tony Stark. By now you know how he is, what he'll do, all of it. Flies. Looks smarmy yet charismatic. Believes in his own intelligence above all else. He probably bones like five chicks throughout, all off camera.
Captain America Civil War is directed by Anthony and Joe Russo, who brought us the Captain America: Winter Soldier film. They knocked it out of the park so well that they have basically taken over for Joss Whedon as the guys running the Marvel Directing juggernaut (bitch).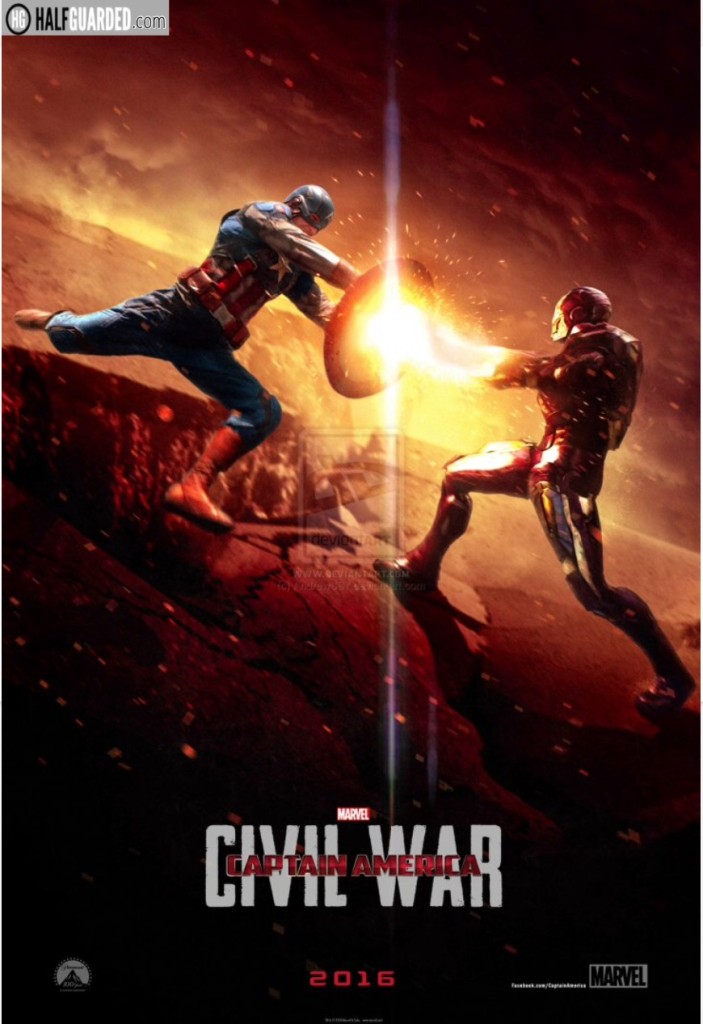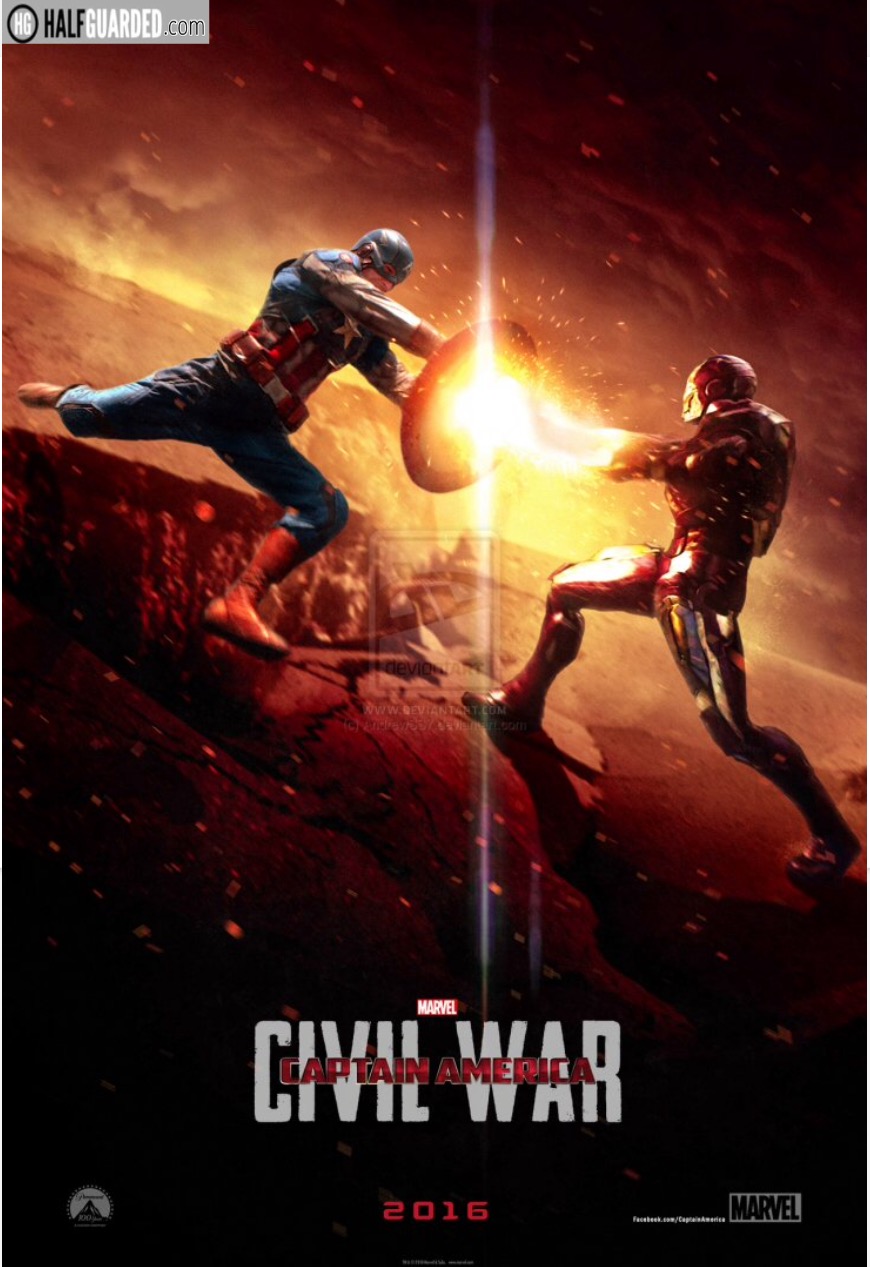 Captain America Civil War will be released May 6, 2016. In addition to Chris Evans as Cap and Robert Downey Jr. as Iron Man, Scarlett Johansson returns as Black Widow, Anthony Mackie takes a break from The Night Before to play Falcon, Elizabeth Olsen reprises her Scarlett Witch role, and Sebastian Stan once again suits up as The Winter Soldier. With Ant-Man, Vision, and Black Panther also in the mix, the biggest guest star will still be the Marvel Cinematic Universe debut of Spider-Man.
Pretty sure Captain America Civil War is going to be a big one. For now, check out the leaked Captain America Civil War trailer. (And by leaked we mean revealed on national TV.)
You know what I'm NOT looking forward to leaking?  A Grown Ups 3 Trailer.