T-Mobile Arena
Las Vegas, NV, the fight capital of the world
Ladies and gentleman, welcome to all things Mayweather vs. McGregor on PPV.  News, notes, results, predictions, pictures of dogs swimming and being happy, we have it all.  Then some.
If something happens in regards to this fight, we'll be one of the first dozen or so places to report on it but also pretend like it was an exclusive, even though it wasn't.
Mayweather vs. McGregor poll

Loading ...
Mayweather vs McGregor FREE LIVE STREAM (of consciousness) RESULTS & RECAP

Floyd Mayweather Jr. (149½) vs. Conor McGregor (153)
Light Middleweight (154 lbs) non-title fight
What Happened?
McGregor gets a MONSTROUS ovation. We're talking Hulk Hogan at WrestleMania 3 loud, ya'll. Mayweather comes out dressed like he's a Mortal Kombat character, complete with a ski mask socked over his face.
Mayweather is soundly booed during the introductions. Mayweather keeps pursing his lips during the staredown and rules reading.
McGregor controlling the tempo early. He landed about 30 punches compared to Floyd's four. At one point he even put his hands behind his back and taunted him. Alas, neither man really landed what you would consider a critical blow. All in all, it was a classical "Feeling it out" opening round.
Round two. McGregor doing incredibly well so far. He landed a good one-two combo while Floyd is playing it conservatively (he only had six jabs thrown in the whole round.) Conor is especially successful in the clinch so far.
Round three. McGregor STILL controlling the tempo, even though he may be getting a little too reliant on those (technically illegal) hammer fists. Mayweather whiffed on a haymaker and McGregor landed a solid counter to the jaw. His foot movement is really something.
Round four. Mayweather's best round so far. Still, McGregor got some very good shots up against the ropes early. He's definitely the aggressor in this fight thus far.
Round five. Mayweather got some good shots in, but Conor is still controlling the tempo. Still, Floyd had some very good shots in there – this might be the first round of the fight he's won on the scorecards.
Round six. Mayweather had McGregor in jeopardy for the first time in this fight with a flurry of body shots and hard jabs. Oddly enough, though, he took his foot off the gas and went back to his "lunging" strategy – which, really, hasn't had much success tonight at all. Conor with some good shots late in the round, but probably not enough to win him the round.
Round seven. Mayweather totally took control of this fight here and had Conor in deep dookie halfway through the round. McGregor's footwork – and clinching tactics – is the only thing that save his hide in the last frame.
Round eight. The closest round of the fight so far. I think Mayweather did more damage (at least in terms of landing power punches) but the fact this fight has been as competitive as it has been is just mind-blowing.
Round nine. Mayweather dominated this round and had McGregor in serious trouble. There are a couple of uppercuts Floyd missed that could've put Conor flat on his back. Unless McGregor knocks out Mayweather, this fight is pretty much in Floyd's bag.
Round ten. AND THE REF WAVES IT OFF! Mayweather tags McGregor up against the ropes and the official hops in before Conor's body hits the canvas. In the replay it looks like McGregor ate about four or five unanswered punches. We'll be arguing for years whether or not that was an early stoppage …
Mayweather gets the "money belt" and socks a baseball cap that reads "undefeated" on his chrome dome. "Boxing's a hell of a sport, MMA's a hell of a sport," he says. "Our game plan was to go straight ahead." At 50-0, he says he's done boxing "for sure."
"I fought him like a Mexican," Conor says in the postfight. "He's not the fast, he's not that powerful but he's composed." He says he was done in by fatigue, not damage, and he wants to go another two rounds. He also says he will go back to the UFC, but holy shit, is he going to charge some steep rates.
Well, that's that, kids. If you went into the fight expecting it to be an absolute joke, I reckon you were shocked shitless by just how well McGregor did early on in the bout, and who knows what sort of freaky, fluky shit could have happened in rounds 11 and 12? It was far from Mayweather's best in-ring performance (he was noticeably slower and less crisp than in years past), but it was fun watching him actually try to knock out an opponent instead of simply outpointing him. All in all, I thought it was a hell of an entertaining match-up that was approximately 50 million times more competitive than any of us expected; dare I say it, it might even be a legitimate fight of the year contender when it's all over and done with. Instead of giving the sport of boxing a black eye, it may have inadvertently gave it a shot of adrenaline; and if this whole two and a half month long McGregor/Mayweather hootenanny truly was nothing more than a freakshow spectacle, I think we're ALL in agreement about one thing: goddamn, was that one awesome-ass freakshow spectacle.
Who won McGregor vs Mayweather: Mayweather, KO, 10th.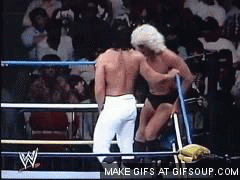 Should You Watch?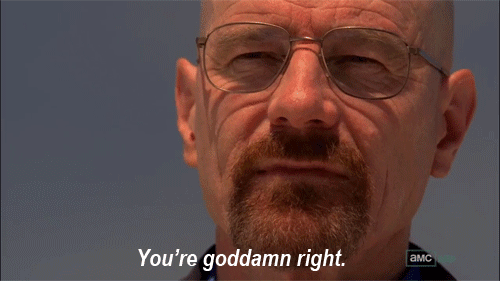 Andrew Tabiti vs. Steve Cunningham
Cruiserweight (200 lbs.)
This will be 27-year-old Tabiti's second title defense after besting Keith Tapa for the belt last year. He's fresh off a successful February championship defense against Quantis Graves. Meanwhile, his veteran 41-year-old foe has just one victory in his last four fights – a unanimous decision nod against Felipe Romero last March.
Tabiti's wearing a FlavRx baseball cap while Cunningham is wearing a a sleeveless black and white vest that appears to be made out of plastic. Cunningham is in the black and white trunks while Tabiti's britches are just plain black.
OK this is easier – Tabiti's the one that's bald, and Cunningham is the one with hair. Tabiti with some good jabs in succession. Tabiti with a sweeping right hook. Goddamn, Cunningham is practically wearing parachute pants tonight. Cunningham with a heavy left and right. Shit, Ranallo sounds REALLY happy to be here tonight and not being abused by JBL. Anyway, not a whole lot happening in the first frame.
Round two. Cunningham only threw 13 punches in the first round. Tabiti throwing some nasty jabs. Cunningham lunging with his punches, and he lands a hard counterpunch. Tabiti with a GREAT combination. "Tabiti with more combinations than a safe," quips Ranallo. Tabiti with a couple more good shots before the bell sounds.
Round three. Yep, Ranallo is STILL comparing Tabiti to Evander Holyfield. Cunningham swarms Tabiti against the ropes, but he ain't landing shit. Tabiti with some good counter punches but Cunningham lands a flush jab. Cunningham clinches in the waning seconds.
Round four. Hey, Don Cheadle is in the house, and so is "actor and producer" Bruce Willis. And yep, there's the Sasquatch from the Jack Links jerky commercials, too. Cunningham with a hard shot. Hey, did you know the first fight Ranallo ever called featured Cunningham? Well, now you know. "Is Kevin Bacon here?" he quips. Tabiti with some solid shots against the ropes as the round concludes.
Round five. Cunningham throwing lunging punches like he was Balrog in Street Fighter II or something. Cunningham is getting some good shots in. And now he's clinching like a motherfucker. He rattles off a few jabs as the round ends, but they aren't doing shit.
Round six. Now Tabiti is just drumming on this motherfucker. He's landing combos like he's in fucking Killer Instinct now. There's a clinch at the very end of the round and Cunningham gets some fairly ineffective punches in late.
Round seven. Cunningham keeps trying to smother Tabiti but it isn't doing diddly. Steve Farhood has it 59-55 for Tabiti through the first six rounds. Cunningham with some pillow soft punches up against the ropes. Tabiti landing jab after jab after jab, and Cunningham is just absorbing it like a big brown marshmallow. Cunningham lands some shots to the bread basket as the round ends.
Round eight. Tabiti gets clipped by a counter left hook. Cunningham with some body shots in the clinch. Cunningham has Tabiti in the corner but his body shots aren't doing anything. Tabiti lands a fat hook right as the bell sounds.
Round nine. Tabiti coming strong with the jabs early. I've gotta' say, the Spanish-language commentary automatically makes this fight 15 times more exciting. Cunningham lands a big hook with about thirty seconds left in the round. Cunningham gives Tabiti a hug at the bell.
Round ten. Yeah, Tabiti has this shit in the bag. Cunningham stretches his arms out to taunt Tabiti. You know, the guy that's outpointed him in at least eight of the last nine rounds. Ten seconds to go. Tabiti rattles of some solid head shots and if he doesn't win, I'll eat my own shit.
Two 97-93s and one 100-90 gives Tabiti the unanimous decision victory.
Well, if you thought we'd be seeing Pat motherfucking Miletich given five full minutes of screen time tonight, feel free to brag to ALL your Facebook friends.
WBA World Light Heavyweight Title Bout
Nathan Cleverly (30-3-0-0) vs. Badou Jack (21-2-2-0)
30-year-old Brit Cleverly is 3-2 in his last five outings, with his latest in-ring appearance a victory over Juergen Braehmer last October. Jack, a 33-year-old Swede, lost a majority decision to James DeGale in January, costing him both the IBF World Super Middleweight and WBC World Super Middleweight titles. This time around, the vacant WBA World Light Heavyweight title is up for grabs, and all I can say is … fuck, are there way too many belts to keep track of in boxing.
I am aghast at how empty the arena is this late into the card. Jack is the black dude in the black trunks and Cleverly is the white guy in gold trunks, so you can't say they didn't try to make it easy for us to tell who was who.
Cleverly out the gate fast. Jack connects with a left. "He likes to attack the body like it's filled with candy," Ranallo says. Cleverly with a ton of head shots and Jack responds with a flurry of body shots. Cleverly with a good jab. Huh – did you know boxing was banned in Sweden until 2007? Well, we all know that now. Jack with some great body shots and a mean uppercut to end the round.
Round two. Jack unloads a BARRAGE of body shots. Cleverly connecting with head shots. Jack barely connects with an uppercut. Jack pivots and lands a hard body shot. Cleverly with a clean right cross. Jack with a great one-two. Jack with a great overhand shot and a half dozen stomach punches as the bell sounds.
Round three. Jack winning the early exchanges. Jack leads with his left and continues to land body shot after body shot. Jack rattles off some great head shots. Cleverly starting to records some skull shots of his own. Cleverly with a ton of body punches in the waning moments of the round.
Round four. I love the fact that even this far into the paid PPV portion of the card the announcers have to keep telling the audience the main event ISN'T an MMA match. Anyway, Jack is starting to run away with this fight. Cleverly is slowing down considerably and Jack's recording three shots for every one his opponent lands. Jack is just teeing off on on him now. He lands a series of stiff head shots while Cleverly is left bleeding on the ropes.
Round five. Cleverly's got a nose bleed. Jack landed 99 shots in the last round. Jack tearing that ass up with head shots and body blows. Cleverly tries to turtle up in the corner while Jack just tattoos him. Cleverly lands a decent defensive jab. Cleverly is stuck in the ropes and Jack is just Matthew Shepherding his ass right now. AND THE REF STOPS IT!
In the post fight interview Jack says it's a dream come true to win the Light Heavyweight championship. He calls out Adonis Stevenson and says he's willing to fight him in Canada, too.
We've got some time to kill, so here's a video of Floyd Mayweather hanging out with his grandmama. Now McGregor's giving an interview where he says he doesn't have any butterflies and he might knock Floyd out in the first round if he feels like it.
Lebron James is in the house, and so are Ozzy Osbourne, Olivia Munn, Jamie Foxx and … Tito Ortiz. Now how the fuck could his broke ass afford tickets to this? Eh, it's cool Thomas Hearns made it to the show, I guess.
IBF World Super Featherweight Title Bout
Gervonta Davis (18-0-0-0) vs. Francisco Fonseca (19-0-1-0)
22-year-old Davis, as the kids say, is one bad motherfucker. Currently riding a 18 fight win streak, he's only gone the distance once and has 16 knockouts or technical knockouts on his resume. His 23-year-old Costa Rican challenger ain't no slouch though, as he's riding a 19 fight win streak, with his last three bouts all ending via KO. So yeah – this ought to be a good one, folks.
Well, since Davis missed weight he's been stripped of the title. But, uh, somehow, if Fonseca wins, he gets Davis' title? OK, I'm confused as fuck on this one. Anyhoo, Fonseca is from Costa Rica (you can tell because he's LITERALLY wearing the Costa Rican flag as a costume) and he comes out to that "put your hands up" song. You know the one I'm talking about – the one by that one rapper. The black one. Meanwhile, "Miss Weight" Davis is apparently dressed like his favorite Yo Gabba Gabba character. Man – fuck that dude's fashion sensibilities.
These assholes are wearing nearly identical pants, so fuck this already. If it wasn't for Davis' pseudo-afro, it would be literally impossible to tell the fighters apart. LOL at Ranallo calling it the "mid-basket" when he meant to say "bread basket." Both guys taking lunging shots at one another's bodies. Davis whiffs on a big uppercut. He rattles off a good one-two combo as the round comes to an end.
Round two. Interestingly, Ivan Calderon is in Fonseca's corner. Fonseca working the body and Davis is rattling off some mean head shots. Time for a clinch. Davis throwing some crazy looking uppercuts and Fonseca ties him up to prevent further damage.
Round three. Hey, let's watch a bunch of fat people wearing the Irish tri-colors who probably aren't even Irish jump around listening to Dropkick Murphy's for a bit. OK, back to the in-ring action. Fonseca with a good body blow. Davis returns the favor. Now he's fucking him up with uppercuts and HARD jabs. Fonseca with a good counter right. Fonseca with some solid shots in the corner as the round expires.
Round four. Ranallo will NOT shut up about Fonseca having the ability to become Costa Rica's first male boxing champion tonight. Davis puts his hands behind his back to taunt his foe. Fonseca clinches. Fonseca retaliates with some hard shots and the crowd comes alive for the first time literally all night. Another clinch. Now Davis has his hands down and he's jumping around like a monkey. Fonseca lands some good shots with his adversary on the ropes. He lands a good body blow at the bell.
Round five. Huh, looks like the main event will be delayed because too many PPV feeds keep blowing up. How about that. Anyway – not a whole lot happening in this round at all.
Round six. Dr. J and Ray Lewis are in the arena. We're halfway through the championship tilt. Both men have slowed down considerably. Davis stopped acting retarded and now both fighters are hesitant to throw much of anything. Davis gets a good body shot and whiffs on a haymaker. Fonseca baits him into the corner and lands a hard body shot.
Super Middleweight Bout
Savannah Marshall (0-0-0-0) vs. Sydney LeBlanc (4-3-1-0)
Marshall is making her pro debut tonight. The 26-year-old Brit took the gold medal in women's middleweight boxing at the 2014 Commonwealth Games and also participated in the 2012 Olympics. Her 33-year-old opponent is on a three fight losing streak – including a unanimous decision loss to Franchon Crews Dezurn just two weeks ago.
Well, this one didn't get televised neither, but the Internet tells me Marshall won it by unanimous decision (40-36 across the board.) Hooray for women's equality! LOL, JK, nobody cares about these hos.
Super Lightweight Bout
Juan Heraldez (12-0-0-0) vs. Jose Miguel Borrego (13-0-0-0)
The unbeaten 27-year-old Heraldez was last in action in April, when he scored a unanimous decision win over Alfonso Overa. His 19-year-old Mexican adversary is also undefeated as a pro fighter, with no less than three stoppages racked up this year alone.
The bout is scheduled for ten rounds. Borrego is fighting out of the red corner and wearing white (err, silvery?) trunks. Heraldez is fighting out of the blue corner and wearing black trunks.
Borrego with good head movement early. Heraldez with a solid body shot. Herladez with a one-two hook. Heraldez really working it with the straight jab. LOL at the announcer reminding the viewing audience that ALL of the fights tonight will be boxing, not MMA. Borrego gets some good shots in the corner. The ref momentarily breaks 'em up. Another ref separation. Borrega with a good pop to the jaw as the first round concludes.
Round two. Heraldez with about three or four body shots in a row. Borrego with a one-two combo. Good exchange up against the ropes. Heraldez has a shitty back tattoo that kinda looks like the Seattle Mariners logo. Borrego dodges a big shot. Heraldez with a body shot, followed up by a very good combination. Borrego with a nice jab to the sternum. Borrego lands one more crisp one before the bell sounds.
Round three. Looks like Borrego's forehead has swollen a bit. Borrego lands a good head shot. Herladez with a great left hook. Heraldez with another picture perfect one-two combo. Borrego just lands his best shot of the fight so far. Heraldez immediately responds with a five-hit flurry to the torso. "The workrate is just stellar," Kenny comments. Herladez with another hard shot to the stomach. Borrego starting to bleed a little after an uppercut. A Heraldez shot near the end of the round wobbles him a bit.
Round four. Listening to the announcers totally ignore everything the guys in the ring are doing to talk about the main event reminds me so much of WCW circa 1997 it's hilarious/tragic. Heraldez slowing down a little. Borrego fires a good chin chipper. Heraldez with another solid left. Borrego connects on a huge counter punch. Borrego lands a good hook. Borrego whiffs on a huge overhand shot. Heraldez dancing around now. Borrego with some good hooks in the clinch. Borrego puts Heraldez in a headlock and the ref briefly stops the action. Heraldez with some solid body shots. Both men swinging for the fences, but nobody can land anything significant. Probably the best round for Borrego so far, and perhaps the only one the judges can score in his favor.
Round five. Heraldez spinning his fists like a rock tumbler as the bell sounds. Heraldez with a one-two combo and Borrego makes him eat a hand sandwich for his efforts. "These are a long ten rounds for a 19-year-old," Kenny comments. Heraldez picking his shots now. Borrego clinches and the ref breaks them up. Looks like some of Borrego's blood has splattered on Heraldez's shoulder. Tie-up in the ropes as the bell sounds.
Round six. Just so you know, this is officially the highest grossing gate in the history of Las Vegas – and the arena is totally empty right now. Heraldez with another one two combo. Borrego with a decent body shot, but his eyes are looky puffy as fuck right now. Heraldez with two hard jabs to the chin. Borrego throwing some desperation punches. Herladez with another one-two body shot combo. Heraldez slips and the ref immediately yells "it's no knockdown!" Blood is leaking from Borrego's nose. Heraldez with excellent lateral movement. Borrego gets some good shots in during a brief tie up and Borrego absolutely ROCKS Heraldez right at the bell.
Round seven. Borrego comes out swinging and Heraldez ties him up. Borrego leading with his left and gets a nice hard crack at Heraldez's skull. Heraldez hugs him again. Heraldez dodges a big punch. Borrego with a good one-two combo. Heraldez lands a decent-ish body shot. Heraldez with a good one-two combo, but Borrego blocks most of it. Heraldez gets the best of a brief fisticuffs fair at the end of the round.
Round eight. Borrego puts Heraldez in a headlock. Heraldez with a good combo and Borrego retaliates with an even better one. Heraldez rattles off three straight jabs to Borrego's skull. Heraldez with another good combination – he's definitely landing more than his opponent tonight. Borrego goes on a rampage, landing about five unanswered (and hard as fuck) shots on Heraldez. Heraldez with another great combo, landing about five head shots. There's a tie-up at the tail end of the round, but nobody lands anything substantial in the waning moments.
Round nine. You have to figure Borrego is way down on the scorecards, so he needs to finish his adversary. Borrego with a good overhand blow. Heraldez working the body some more. BORREGO DROPS HERALDEZ! A huge hook put his foe flat on his ass. Borrego is on the warpath and Heraldez hangs on to him for dear life. Heraldez shoots for a takedown (for real) and the ref stops the action. Borrego head hunting like a motherfucker now. Borrego with one more big shot as the bell sounds.
Round ten. Goddamn, that left hook was BEAUTIFUL. Borrego still looking for another cranium cracker. And he pops Heraldez hard on the chin. Borrego throwing some wild, looping punches now. Heraldez rattles off a good combination. Heraldez hugs Borrego up with about a minute to go. Heraldez landing a ton of body shots. About ten seconds left. Borrego with a hard jab at the bell and that's all she wrote, folks.
One 96-93 and two 97-92s give Heraldez the unanimous decision victory.
Holy shit, college football starts next week. Time flies, man, time flies. And FYI: Aaron Rodgers is excited about the fight because he's a big fan of clashing personalities.
Time for a shitty Draft Kings animation to tell you how to legally gamble away your kids' college fund. According to a fan poll, nearly two-thirds of humanity believes McGregor will win tonight's fight. And since there's been WAY too little race-baiting so far tonight, here's Tyron Woodley arriving on set for commentary duties!
Welterweight Bout
Thomas Dulorme (24-2-0-0) vs. Yordenis Ugas (19-3-0-0)
Dulorme, a 27-year-old Puerto Rican, beat Brian Jones via TKO back in January. The victory is his second since being stopped by Terence Crawford in April 2015. His 31-year-old Cuban opponent is riding a four-fight winning streak, with his latest victory coming in the form of a TKO win over Nelson Lara last April.
Ugas is in the white trunks, Dulorme is in red. It's another ten-rounder. Ugas is a replacement for Shawn Porter, who unfortunatley came down with a severe case of bitch flu just a few days before the event.
Ugas with some heavy shots early. He has the number 54 on his trunks to celebrate some dude who plays for the Yankees. Ugas lands another straight jab. "That had a sound effect when he threw over the top, like a video game," Kenny says. Dulorme whiffs on a big shot. Ugas with a quick body shot. Dulorme ducks out of harm's way during Ugas' late round surge.
Round two. LOL at Ugas only being 31 but already having a white-ass Santa beard. Dulorme whiffs on an uppercut. Ugas connects on a counter jab. Fuck, Kenny's already talking about McGregor fighting Keith Thurman now. Ugas with a good jab. Duorme rattles off some decent head shots. Dulorme with some body shots. Ugas easily dodges a couple of Dulorm bombs. Looks like Dulorme went low for a couple of body shots. Ugas with a good uppercut and Dulorme drops to one knee. Yep, that counts as a knockdown. And Ugas staggers him AGAIN with just seconds to go in the round.
Round three. With two knock downs in the last round, you've got to be thinking Ugas is looking for the kill here. Ugas just punching the shit out of Dulorme. Dulorme whiffs on an uppercut. Then Ugas whiffs on a huge haymaker. Ugas lands a HARD jab to the face. Ugas whiffs on another haymaker. Ugas tags him again. Ugas rattles off another great combo. Dulorme swings for the fences and misses by a couple of ZIP codes. Ugas with some light taps as the round concludes.
Round four. Both guys throwing some heavy shots. Dulorme landing some good body shots. Ugas punching wind now. Dulorme with a nice punch to the kidneys. Ugas with a tremendous body shot. Ugas has Dulorme against the ropes. Dulorme with some good jabs and Ugas shoves him. Not a whole lot happening in the final ten seconds.
Round five. Ugas is slowly but surely stealing this fight. Dulorme landing some flush shots, but (probably) not enough to woo the judges. Ugas with some solid (but not that impressive) straight jabs. Dulorme with a few good body shots. Ugas fires back with a combo and some good blows to the body. Ugas clips Dulorme with some very hard shots and Dulorme appears to have punched Ugas in the testicles. Dulorme with some good body shots and what MAY have been an illegal shot to the back of the head at the end of the round.
Round six. Ugas with a great jab and a solid hook to follow up. Dulorme with a great flush shot on the chin. Dulorme lands his best shot of the fight right on Ugas' jaw. Dulorme working the kidney punches again. Ugas with a good hook. Dulorme with some solid jabs but they can't penetrate his foe's guard. Ugas tells the ref he get popped in the sack again but there is no stoppage. Ugas may have landed a hit after the bell.
Round seven. Dulorme with some good jabs early. Goddamn, that dude is trying to use Ugas' cojones as a speed bag. One more low blow and the ref FINALLY takes a point away from him. Both men exchanging hard body shots. Ugas does look a little gassed right now. Dulorme with a wild hook. Ugas with an uppercut. Dulorme with some decent body shots. Ugas whiffs on a huge shot. Looks like Dulorme hurts Ugas with a jab, but apparently Ugas has shaken it off. AND DULORME DROPS UGAS RIGHT AT THE BELL!
Round eight. Dulorme with a hard hook. Dulorme still working the side shots. Ugas with a few quick hits to the head. Ugas is looking glassy eyed. Ugas connects with a combo. Dulorme rattling off some hard jabs to the skull. Dulorme with a good body shot. Both men exchanging HARD body shots. Ugas with a one two combo. Ugas with some decent head shots before the bell.
Round nine. Dulorme with a big hook to conclude a brief exchange. Dulorme whiffs on a huge haymaker. Ugas with a good right jab. Dulorme targeting Ugas' waist again. Ugas misses a wild swing by a country mile. Ugas gets a good shot on Dulorme's chin. Dulorme with some hard uppercuts in the waning seconds of the round.
Round ten. I honestly have no idea who is winning this one on the score cards. Dulorme with a low blow and he loses another point. Dulorme with a BIG right hand. Ugas with a nice hook. The ref calls a timeout. Looks like Ugas' gloves need to be re-taped. The bout continues. Dulorme with some hard shots, including an illegal one to the back of his foe's head. Both dudes swinging for the proverbial fences. About twenty seconds left. Dulorme lands a flush jab to the jaw. Ugas ties him up and both men throw wild punches as the bell chimes.
It's 94-91 and two 93-92s to give Ugas the unanimous decision win.
All right kids, time for the OFFICIAL PPV card to begin. And if you're watching it on Periscope while a buncha' Muslim dudes sound worried about committing a federal offense, welcome to post-post-POST-modernity.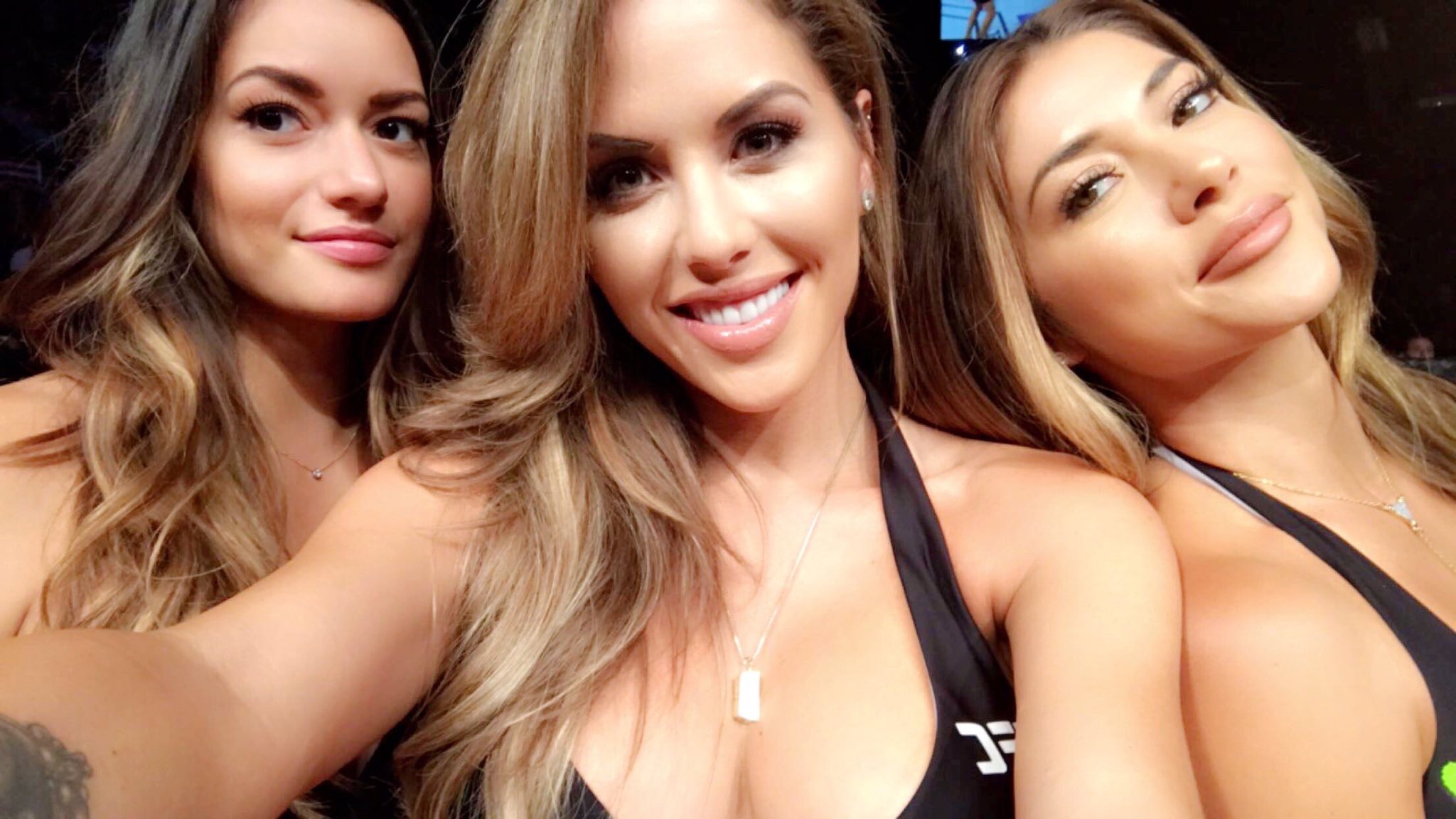 Mayweather vs McGregor Products
Mayweather vs McGregor FREE NEWS
It's on after all that talk.  Insane how a fight this big and profitable actually is taking place.  Everyone is gonna bath in money, like Scrooge McDuck.
BTW, make sure to check out our Hawt Take tracker HERE.  We'll (I'll) be keep a running tally of all the dumb media and satellites amazing thoughts and views on the fight.
They have their press tour happening: STOP ONE. STOP TWO. STOP THREE. STOP FOUR.
How do I watch Mayweather vs. McGregor? How do I watch Conor McGregor box?
There are a ton of different options for watch the show.  The first and easiest is to simply spend tens of thousands of dollars and fly to Vegas and watch it in person.  Tens of thousands of dollars may be on the low end, depending on what ticket you want.  Pay Per View is the choice of most.  I know that on my Comcast system, it's channel 800 (I think).  A good way to watch the PPV is to go to a family member's house, order it there, and then ignore their phone calls next month when they ask why they have a charge for $100.
There are also bars that show PPVs.  These depend on how you feel at the moment.  I've watched shows at bars and it has been amazing fun.  Especially for shows that are really, really big.  A show like UFC 206 didn't have a great bar atmosphere because there will be people who just don't care.  But UFC 205 or this show are great experiences at bars because the communal nature is great.  You get that mini rush of adrenaline that feeds off the collective frenzy.  If you're in Chicago, this could be extra awesome as the city is still basically segregated and if the Irish and black communities get into it … awesome time.
I suspect they'll have a bunch of stuff on Showtime too.
How much does Mayweather vs McGregor cost?
When Mayweather fought Pacquiao, the price tag was an incredible $100.  That fight sucked and no doubt soured a ton of people on the idea of dropping that kinda bank again.  I'm betting they'll still charge $100 because people are simple minded rubes who never learn and will happily spend money on a slaughter.
It has been confirmed that the PPV will cost $100.  McGregor said it should be $120.  Dick.
What time does Mayweather vs. McGregor start?
The main PPV should start at 10 et, 9ct, 8mt, and 7pt.  I think that's 3am for those in Ireland.
When does Conor McGregor fight Floyd Mayweather on PPV?
Given the nature of boxing promoters running the show and having no idea how to present an experience of fun, these two probably won't fight until 1am et.
Are there Illegal Streams of Mayweather vs. McGregor? Where can I find a Mayweather vs. McGregor torrent?
Of course.  It's the internet: you can buy a person on this thing if you want. (Call me.)  You'll have to slag through lots of crap though, the feed usually isn't good, and who knows what kinda of malware you'll encounter.
Is Mayweather vs. McGregor on Facebook?
This is a new one.  Facebook Live if fun for The Kids these days and during UFC 205, as I scrolled through my feed, I noticed that there were A LOT of people using Facebook Live to broadcast the show.  Now, this isn't very good quality.  It's a guy pointing his webcam at the TV, so it's essentially as good as one of those Cam Versions of movies that you buy from Chinese people on the street.  It's an interesting phenomenon though and I'll be curious to see how Facebook address this issue in the future.  I mean, if they'll live stream murders well, actually, this is a murder too…