Somewhere in Europe
In an effort to amuse myself, I'm gonna do some football previews – yes, you ignorant Americans, I wrote FOOTBALL.
Tomorrow and Wednesday there are four big matches to be played amongst some of Europe's elites. Also, Man U play.
For those who don't know what the Champions League is, a quick primer.
Champions League Football: A Primer by an American
There are a bunch of different leagues in Europe, as you'd imagine. England, France, Italy, Spain, Germany – those are the Big Five but there are approximately 304 other leagues as well. Plus, Israel. Yeah, Israel gets to play in Europe. No reason. None at all. Not like they'd be murdered deader than a man fucking 72 virgins if they played their natural geographic neighbors in things.
So, the best teams from each league get together and play a tournament that happens at the same time as they do all their regular games. (Most clubs have like 13 different tournaments they're playing in at any given moment.)(I don't know, they're Europeans, that's why.) It's usually the best 2-4 from each league and they battle and all that. Yada, yada, you get the idea, I hope. (Think of it as like the NCAA Tournament vs winning the Big 10 vs winning the Big 10 Tournament.)(Hey, that's not bad!)
Oh, right, I should note right off the bat that in football, the home team is listed first. No idea why.
Oh, right, oh, right, I should also note that in this stage of the competition, the draws are a best of 2, with each team getting one home game. The most goals scored over the two games wins. If you're tied after those two matches, the team that scored the most away goals wins. If you're still tied, you go to penalty kicks.
(Dude, European sports as as bureaucratic as a politician from Brussels could ever want.)
Let's do some snarky shit about these four games so I have an excuse to use royalty free pictures.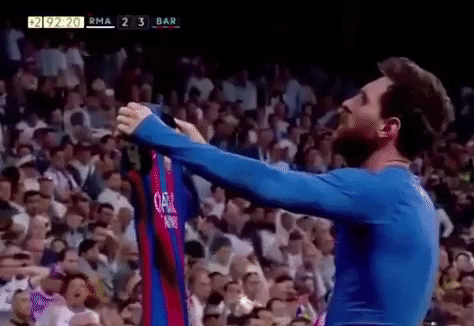 Chelsea vs Barcelona
Tuesday
Barcelona are the best team in Europe right now. They've lost one match all campaign. Fucking ONE. They have Messi, who you've heard of, and Phil Coutinho, who is a traitorous piece of shit who left Liverpool. They also have Luis Suarez, another man who betrayed Liverpool. He also bites people when he's frustrated, because that's a thing grown men who kick a ball for millions of dollars do.
Chelsea are one or two weeks away from imploding. Their manager wants to leave, half the players underperform, it's a bit of a clusterfuck. Still: it's a team of talent and said manager, Conte, is pretty good when he isn't telling his best players via text message, "Sucks to suck, we don't want you back." They're also owned by a billionaire oil dude from Russia. Fuck em.

Bayern Munich vs Besiktas
Tuesday
Bayren are from Germany. They look like they're from Germany. They play like you'd expect Germans to play. They are dominant in their league, the Bundesliga, which is fun to say aloud. I bet like half the German national team plays for Bayern. (Germany won the last World Cup and are probably one of the two or three most likely to win it this summer as well.)
Besiktas play in Turkey. Turkey is part of Europe – apparently – even though it is filled with terrorism and brown people. This will be a slaughter.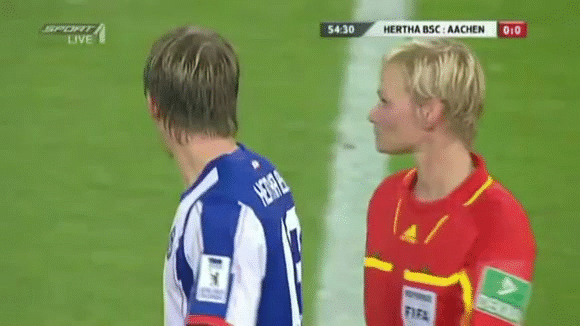 Sevilla vs Manchester United
Wednesday
Sevilla are a fun outfit that play in Spain, which means they'll never win their league again, on account of Barca and Real Madrid (and occasionally Atletico Madrid) being dominant. I think they won one title back in the 40s.
United are a team of assholes, lead by an asshole. Now, before some of their fans come at me (bro), I note that as a Liverpool fan, they're our rivals (think Yankees vs Red Sox), so you might claim I'm biased. I'm not, at least not as it concerns Jose Mourinho, their manager. Mou, who I should note I love with a firey passion because he's an absurd human being that might just be the most arrogant man walking the earth, is a dick.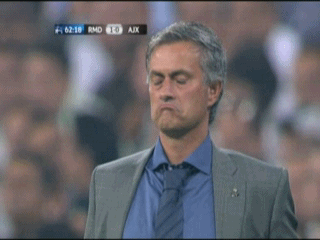 He loves to buy great talent and then have them play the most irritating and unattractive football imaginable. When he wins, you accept it, but when he doesn't, he's a shithead. Also, he rarely stays at a club for more than three years. That's how big of an asshole he is.
The players of United are all spoiled brats.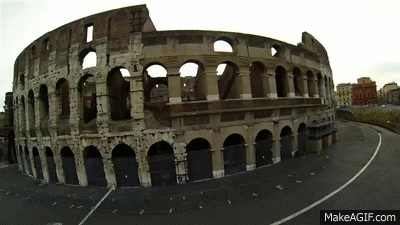 Shakhtar Donetsk vs Roma
Wednesday
Shakhtar are from the Ukraine. Football in the Ukraine is probably about as good as you'd expect football from the Ukraine to be. On a given day, they might surprise folks a bit but … no. I suspect they're involved in shady shit too, like their owner might be a war criminal or something.
Roma are from Rome, as anyone with a reasonable modicum of intelligence might surmise. You can buy them, if you want, as they're publicly traded. Also, since they're Italian, there's a 50/50 shot they'll throw the game due to bookies. Italy, man, what're you gonna do?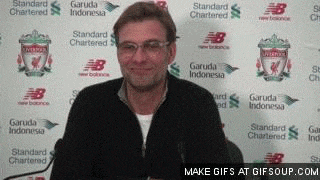 And that's that. Come back some other time when I write about some other upcoming games. YNWA.