T-Mobile Arena
Las Vegas, Nevada, AMERICA!
It's finally here, what can easily be considered the biggest show in UFC history: UFC 200.  And, shocker!, this is our coverage of the show.  It's revolutionary and these UFC 200 Results and Recap are second to none.  Second. To. None.
We'll be updating this post throughout the week with any news that pops up.  We're kind like that.
Swift with an awesome preview of the main-event.
Jon Jones: idiot amongst idiots.
Anderson Silva now fights Daniel Cormier.  This has been the craziest fucking week ever.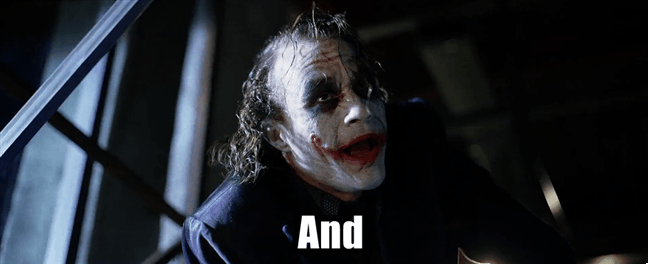 UFC 200 FREE LIVE STREAM of Consciousness Results & Recap
UFC FIGHT PASS – 6:30 et/5:30/4:30/3:30
Jim Miller vs. Takanori Gomi – Lightweight
Can't believe Gomi is still fighting…
Round One
Gomi has on some of the new trunks!  It took them – literally – a year to realize "black and white" for everyone was stupid.  Gomi has on red; Miller blue.
Gomi is fighting out of the blue corner.  That was a missed opportunity and somewhere, someone with OCD is losing his mind.
O.M.G.  That "gold" mat is NOT a good idea.
Rogan said that Gomi throws punches like a baseball pitcher.  Rogan clearly hasn't watched baseball.
Miller with an early TD off a Gomi kick.  Back take.
Miller is high up but did a GREAT job of keeping on Gomi and establishing a body triangle.
3:30 for Miller to secure the choke.
Gomi tried to defend but he's flattened out.  HEAVY POUNDING.
It's over.  That was as perfect a win as you can find.
Winner: Miller, R1, TKO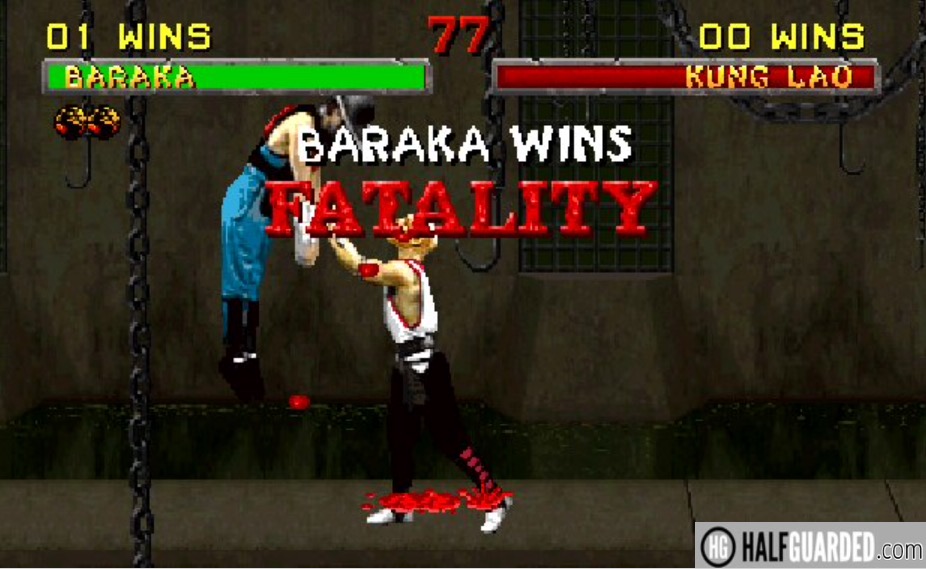 Should You Watch?
Yup.  The only thing bad was that ugly ass mat.
Someone there make sure to start a chant for HG.  I'm sure it'll catch on because this site is super popular.  
Randomly, I just realized the UFC has never been in San Francisco.  I know they did Oakland but Oakland is really just a large collection of feces.
This feels like the potential most boring fight of the night.
Gegard Mousasi vs. Thiago Santos – Middleweight
Round One
Santos has yellow shorts.  Wait.  Gomi in Red.  Miller in Blue.  IS THIS A NATIONALISM THING?!??!?  Can't we all just get along?
Mousasi is Armenian so I presume he will be wearing shit colored shorts. (White and black.)(Loser.)
FUCK ME!  They just confirmed it IS based on nationality.  I'm so smart.
Mousasi subtly feinting and slowly closing the distance.  Santos throws wild as he tries to avoid the clinch.
Mousasi pumping a jab, slipping to the side, and staying out of danger.  And another jab.  Now a front kick. Everything from Mousasi is about distance.
Mousasi catches Santos with a big punch.  He has the Brazilian hurt.
They're on the ground and Mousasi is trying to take the back and Santos wants halfguard(Ed.com)(GOT IT IN!!!!)
Santos wall walks but Mousasi drags him down.  Side control now.  Knee on belly for a moment as Mousasi maintains control.
Mousasi missed an attempt to mount but Santos caught the leg for half-guard.  Mousasi tries to push through to mount but Santos uses the space to get full guard.
OH FUCK!  As Santos tried to stand, Mousasi BRUTALIZED him with a punch and ended the night!
WINNER: Mousasi, R1, KO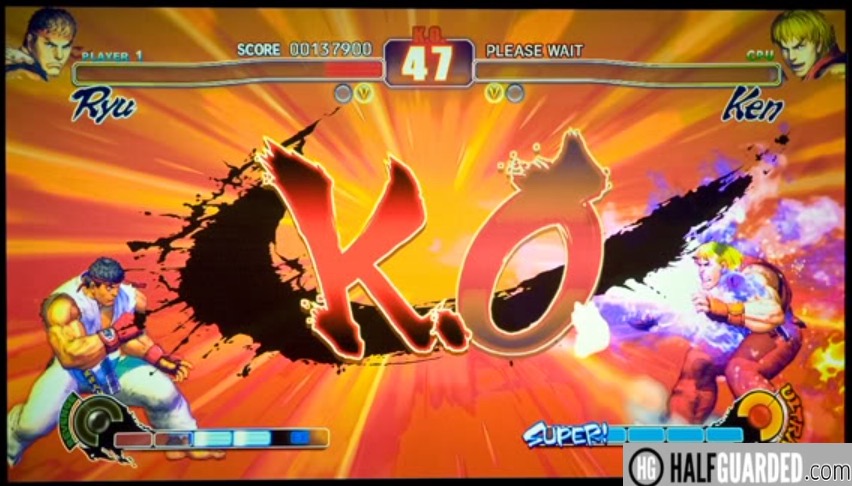 Should You Watch?
YUUUUUP!!!!!!!!!!!!!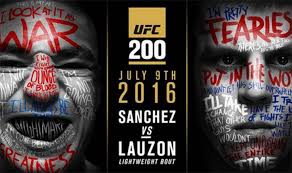 Diego Sanchez vs. Joe Lauzon – Lightweight
Round One
Sanchez dropped multiple times. He's hurt BAD!  Lauzon is all over him.  IT'S OVER!!!  WOW!!!!!!
Winner: Lauzon, R1, KO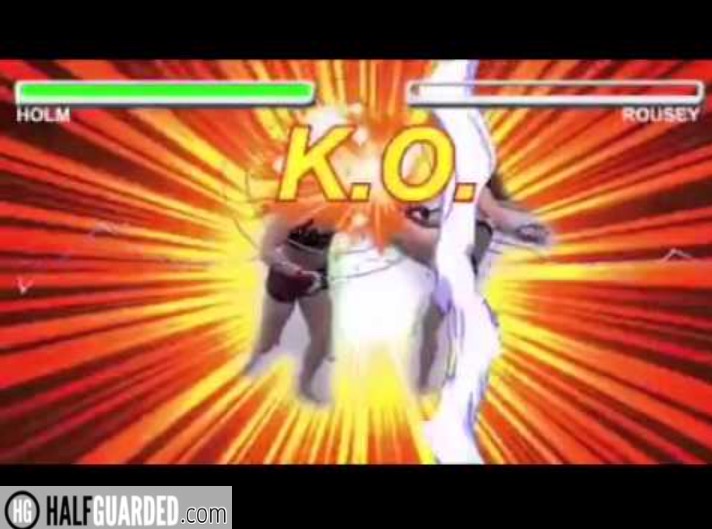 Should You Watch?
HELL. YES.
Uh… Baseball is on my TV.  Fuck me, I have to get my computer out, don't I?

UFC 200 FREE LIVE STREAM of Consciousness Results & Recap
Fox Sports 1 PRELIMS – 8:00 et/7:00/6:00/5:00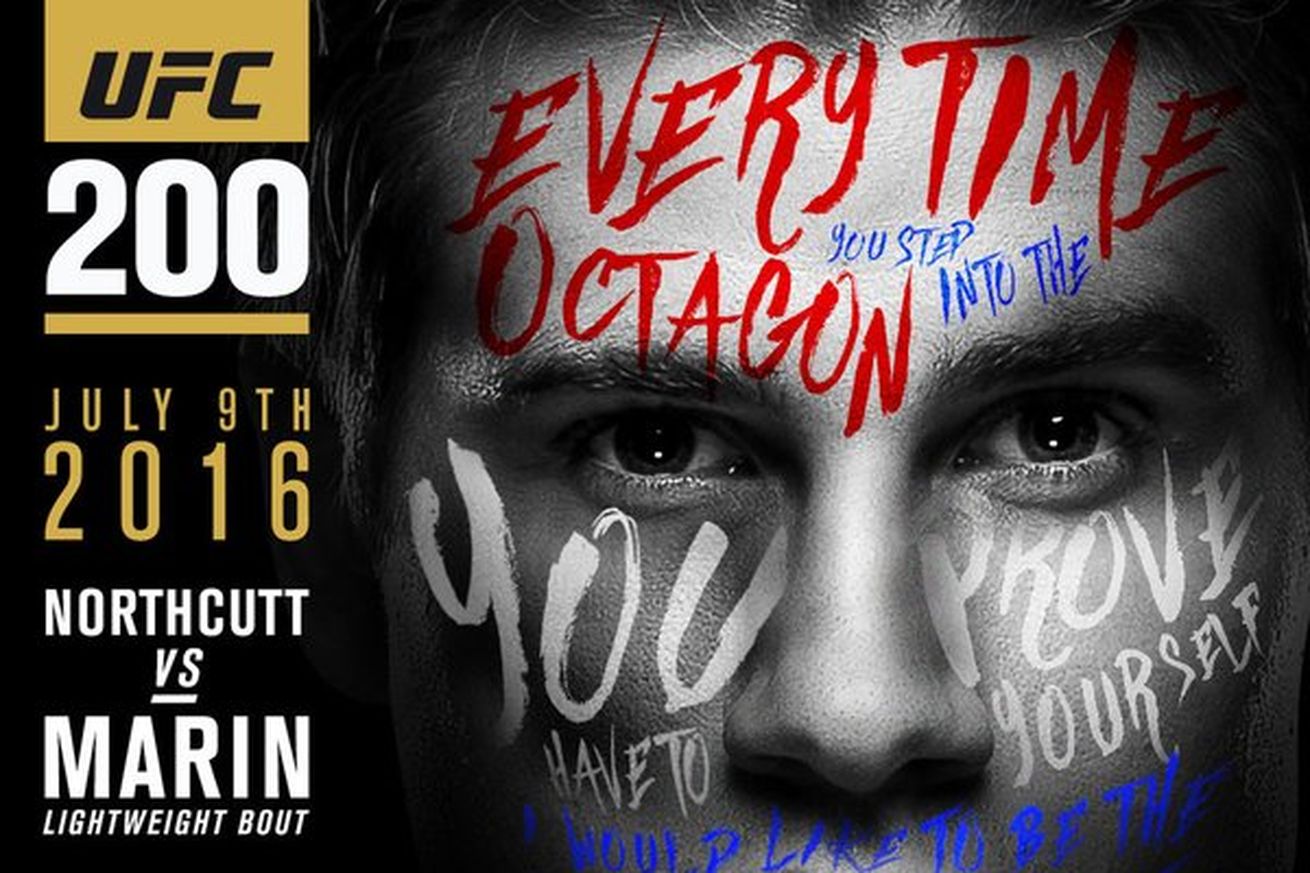 What Happened
DAMMIT TO HELL!  NO ONE GETS FS2!!!!  I don't give a shit about the Yankees and Indians playing in the middle of July.
Seriously about to lose my shit.  Over a SAGE fight!
STRIKE THEM OUT, CHAPMAN!  NOW!!!!!
OK.  I have a shitty illegal stream (SORRY!!!!). I see Sage being taken down.  It's the third round.
Goldberg said it was a "tough fight to judge."  So … It was close?
Sage stands up.
Biggest show ever and the prelims get sent to FS2…. FUCK THIS!  NO ONE LIKES THE YANKEES!  This is killing the show.  I hate them all.
Sage lands an elbow from a sprawl and it hurt Marín.  Sage trying for a choke but no dice.
Sage landing more elbows now.  Marín using the opening to shoot.  But he can't get Sage down.
Crowd is booing so this must have sucked.
Marin with the TD.
BASEBALL IS OVER!!!!!!  Thank. FUCK! (And I like baseball!)
Sage sweeps and ends up on top.  He's pounding and apparently this might be enough to win the fight.  So says the announcers.
THE FUCKING GAME IS OVER.  SWITCH TO FIGHTS, YOU FUCKING LOSERS.  FUUUUUUUUUUCK YOUUUUUUUUUU!
Winner: Sage, dec.
Should You Watch?
Beats me.  Yankees won though.  I heard this sucked though so I guess I'm not too torn up at not seeing it.  Assholes.
Gotta respect Raphael for returning after a long layoff and fighting someone as awesome as TJ…
Oh, a commercial for pizza with PVZ.  SHE SURE HAS HAD A HARD LIFE!!!!
T.J. Dillashaw vs. Raphael Assunção – Bantamweight
Round One
This better be good because I had to watch part of a Yankees game.  On the other hand, Chapman is on my fantasy team so that's good.
TJ doing the Cruz dance early.
Assunção is loading up, trying to time TJ.  TJ is using footwork and in and out strikes, switching stances, mixing up all his strikes.
TJ moving just out of range of Assunaco's punches.  TJ triples up his jab, then kicks.
Assunção fucks a punch and is doing a good job being patient and not being baited by TJ.
Assuncao ate a head kick and almost got a TD off it.
TJ is pressing forwar more and being more active, so that may steal him a close round.
Assunaco tries an oblique kick but misses.  TJ with a sweet right hand, then a head kick as the round ends.
Round Two
TJ tries a TD but Assunção using a whizzer to keep up.
TJ times a right hand PERFECTLY and snaps back the head of Assunacao.
Assuncao with a lame wheel kick. It missed. Obviously.
TJ keeping his hands low to bait the Brazilian.  Lots of feints, as I wrote before (didn't I?).
This feels like it's going all three.  TJ in and out, landing an isolated punch.  And Assunção in turn is trying to load up on one or two punches because that's what he has to offer in response.
TJ over commits on a punch, Assunção takes him down, but TJ INSTANTLY springs to his feet.
TJ fakes a shot and lands a punch.
The ref … Called time.  Uh, why?  Because of a bloody nose.  Really? WTF KIND OF REF IS THIS?!?!?!?!
TJlands a brief punch and collapses on top.  Little GnP but Assunção stands right away.
Round Three
TJ is probably up by two rounds but who knows.  Neither guy has "made a statement."
Assunção can't deal with the movement of TJ, really.  TJ isn't blitzing him. He isn't murdering him with big punches.  It's kind of a death by a 1000 cuts deal.  Just without the death part.
Celebrity tweets are always so sad.  Just perfectly scripted bullshit.  A real fight fan isn't all, "Happy to watch with my family" they're yelling, "FUCKING GIVE ME BLOOD!"
TJ still walking forward, using a lead right to bait Assunção, then moving out of distance right away.
The Brazilian just can't land.  He isn't getting beat up badly or anything but he's losing because the lesser version of Dominick Cruz is really, really good.
Assunção with a desperation shot but it was defended with ease.
TJ times a TD and blasts through with 40 to go.  Assunção scrambles up.  10 seconds to go and this should be TJ's fight.
Winner: TJ Dillashaw, dec.
Should You Watch?
No.  This was boring and not fun.  It was skilled but fuck skill, I want BLOOOOOOOD!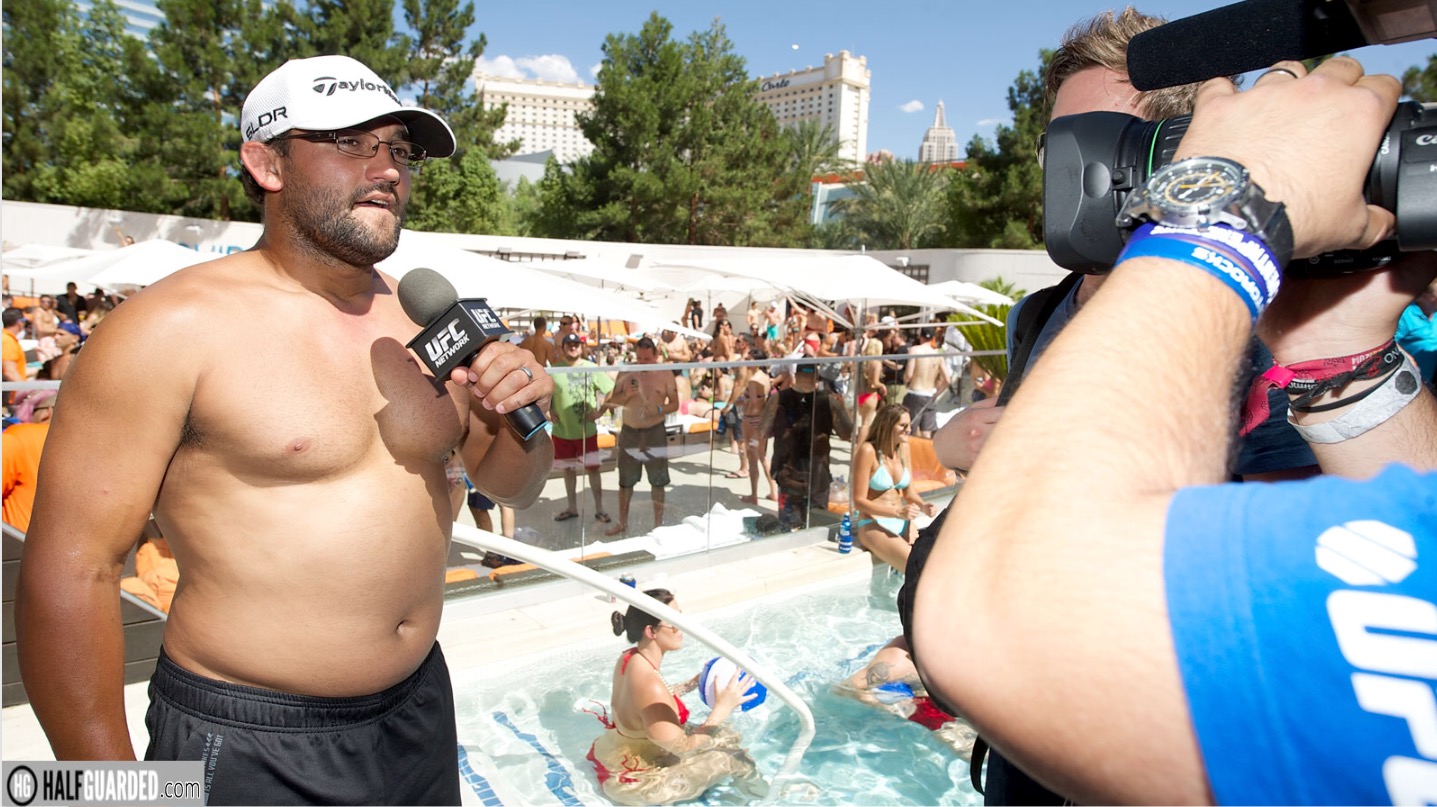 Johny Hendricks vs. Kelvin Gastelum – Welterweight
Round One
Can't believe Kelvin is only 24.  When I as his age … Oh, no, that's the way old people start sentences.
Sad that Hendricks actually looks in shape and still missed weight.  Maybe he just can't count?
Hendricks acting like he's better on the feet but in the pocket they're somewhat evenly matched, really.
Kelving with three straight jab-straight combos and they all landed.
Another one.
Another!
ANOTHER!!
Kelvin has found a home for that. (That's how lazy sports people talk and write, btw.)
Kelvin feints his punches then slams a leg kick.
Hendricks clearly on his heels.
Really, this is all speed.  Both guys are standing in front of each other and boxing but Kelvin is quicker.
Round Two
Kelvin taking the center to start.
Hendricks doubles up on his left hook.  Kelvin deals with it easily.
Hendricks tries a TD but it's stuffed.  Switch attempt from Kelvin.
Kelvin with a series of jabs, just keeping them in Hendricks' face, not letting the former champion any room at all.
Hendricks with a decent series of punches but at the end it's Kelvin who lands.
Kelvin using his jab to set up everything and Hendricks just doesn't seem to see it coming.
Hendricks lands a left, gets in on the hips, but doesn't finish the TD.
Kelvin being aggressive and it seems to be wearing on Hendricks.  Prolly Bc he's fat.
They're in a phone booth throwing now but Kelvin is landing more and slipping more.  Don't get me wrong, he isn't running away with this or anything but he seems sharper out there.
Round Three
They're throwing leather but Kelvin is MUCH more effective.  Hendricks can't handle the speed and when he does land the power doesn't seem to be there.  He looks gassed.
DAMMIT!  Rogan just said he's starting to fade.
Kelvin lands a leg kick off a hooking jab.  He's in WAAAAAY better shape here.
Kelvin is throwing like it's target practice.  Hendricks seems to be fighting underwater.
HUGE left hook lands from Kelvin.  Hendricks has a chin, that's for sure. (Except for when he doesn't… You know what I mean.)
Hendricks tries a single, Kelvin limp legs out of it, Hendricks moves to a double but Kelvin springs to his feet.
A minute to go and Hendricks' strategy is to waste energy and time on a useless TD.
20 seconds to go and Kelvin is all over Hendricks.  Johny is throwing but every punch misses.
Winner: Kelvin Gastelum,dec.
Should You Watch?
Not horrible.  Kelvin looked impressive but sometime a guy can outclass someone but the fight still is boring, ya know?
Cat Zingano vs. Julianna Peña – Women's Bantamweight
Round One
I expect them to deliver and save this undercard because these last few have been ass.
Curious that Pena wears a full shirt.  She's been outspoken about using her sexuality.  And he's in shape.  Must be a grip thing.  Same with Cat.
Yes, I'm writing about women's fashion…
Cat starts off by reversing a throw attempt by Pena.
Pena using the under hook to stand up right away.
Cat drives through with a TD.  Nicely done.  Pena again stands with the aid of the underhook.
Now Pena is on top!
Cat uses an underhook to get to her knees but Pena is holding tight, threatening a guillotine but she misses it and now Cat is on top.
Pena slapping the ears of Cat from the bottom.  It'll annoy but not finish but at least she's active.
Pena trying to control Cat's posture and prevent any GnP.  She's doing well with it too.
Cat gets to her feet and lands one or two before being sucked into the guard of Pena.
Cat pops up with an elbow ala Faber.
Pena tried an armbar but missed and in the scramble she gets up.  They both slug it out as the round ends.
Round Two
Immediate TD from Cat to start things off.  She's popping up to land an elbow or two here and there.
Pena thinking armbar or sweep.
Cat backs away and they stand and CAT WITH A HUGE BELLY To BELLY SUPLEX!!!!
Cat trying to get the back.  Crucifix. Trying a weird looking triangle.
Pena uses it to get on top in side control.  Cat trying a d'Arce though.  She shouldn't have the leverage though…
Shouldn't…
Pena now switching to the back.  Cat working on hand control.
Pena trying for the hooks.  Get them.  Body triangle.
Very fun  and close back and forth round.
Pena looking for the choke.  Crank.  Nothing though.
Round ends with Pena as a backpack.
Round Three
Pena on top to start.  Working inside half guard.  Elbows.  Cat is skipping her hips but in the scramble Pena did well to recognize what's happening and stay on top.
North-South position. (69!!!!!!!!!! BROS!!!!!!!!)
Pena takes the back.  Cat has to get out and do something if she wants this fight otherwise she'll lose.
Pena grabs a RNC!!!!!!!!!  NO!!!!!!!!!!!!!!!!!!….!!!!!!!!  Cat gets out.  What a warrioress!
50 seconds for Cat to try to win this fight.  Otherwise, Pena's complete dominance with control will win out.
Winner: Pena,dec
Should You Watch?
Eh…. It wasn't horrible or anything but it was just there.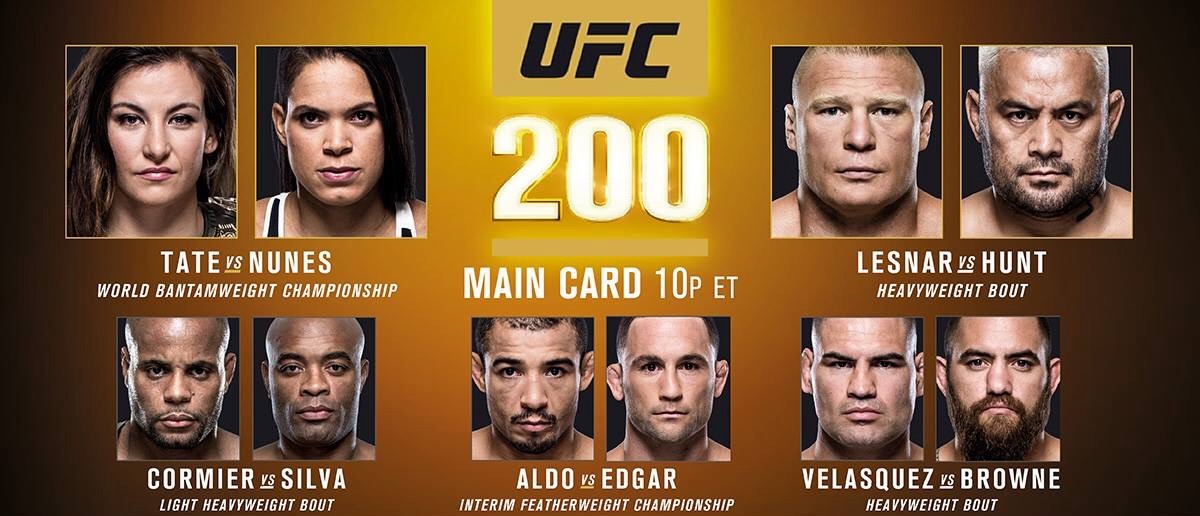 UFC 200 FREE LIVE STREAM of Consciousness Results & Recap
MAIN CARD – PPV 10:00 et/9:00/8:00/7:00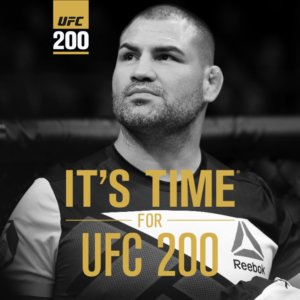 Cain Velasquez vs. Travis Browne – Heavyweight
Round One
Cain WAAAAAAY more active to start.  Mixing it up and using his speed to overwhelm Browne.
Cain with a wheel kick.
He drops Browne with a punch.  Smothering on top.  Pounding from half.  Classic Cain in that it is all 100% overwhelming pressure.
Cain trying a neck crank.
Browne tries to explode up but Cain is just too quick and scrambles behind.
This is Cain at his best.  The Cain where you wonder how he could ever lose.
Right hand from Cain staggers Browne.
A SWARM of punches has Browne hurt.
Browne is down and Cain is on top, back control, pounding as the round ends.  NO!  THE REF STOPS IT!!!!!!
Winner: Cain, R1, TKO

Should You Watch?
Holy shit.  It was ridiculous.   Cain was a beast.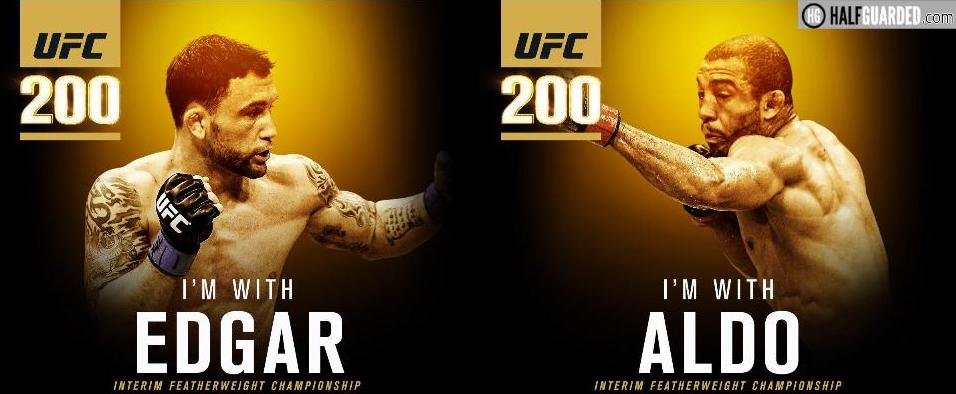 José Aldo vs. Frankie Edgar for the Interim UFC Featherweight title
Round One
This?  THIS SHOULD BE AWESOME!!!!!!!!!
I. Have.  Goosebumps.
Aldo hanging his left hand out early to control distance and keep Edga from getting inside.  Tells me Aldo wants to kick…
Aldo jabs to the body.
Frankie with a left hook right leg kick… Wait, that's ALDO'S best combination.
Frankie backing Aldo up and finishing with a leg kick.
Aldo tries to slam a right down the pipe.
Frankie tries a single but Aldo limp legs out with ease.
Frankie connects with a lead right.  He's quicker than Aldo so far.
Aldo with a VERY clean right hand that connects.  His best strike so far.
Aldo times a knee to the body well.
Close round.  SHOCKER!!!!
Round Two
Frankie is fighting EXACTLY like Aldo here.  He's mixing up his punches and finishing with kicks at the end.
Aldo is looking for isolated shots here and there but he's definitely having trouble with Edgar's speed.
Aldo isn't throwing his kicks like in the past.
Edgar has a cut under his right eye.  Or over it. Near the eye.
Frankie with a shot that is easily stuffed.
Frankie pumping his jab repeatedly.  Combo with a leg kick finish.
Edgar keeps threatening a TD but doesn't commit.  It's like he wants Aldo to know it's there but won't go call in on it.
Aldo lands a knee as Edgar comes in, brief TD, but they're right back up.
FYI, announcers think Aldo is dominating.  So I must be totally wrong.
Round Three
Edgar trying to Randy Couture it against the cage.  Aldo pushes away and takes the center of the cage.
Edgar lands a left hook. It hurt.  But Aldo took it well.
This is gonna be SUPER close and go the distance, I can feel it.
I really see Frankie as just much, much more aggressive and active.  Aldo is super skilled and just slammed a right hand down the pipe.  I feel like me and Joe and Goldie are watching totally different fights.
Edgar with a leg kick off a feint.
Round Four
Aldo definitely isn't showing damage.  And doesn't look hurt.  But I just keep seeing Frankie getting off first every time.
Frankie with a double jab.  Aldo just takes it.
Edgar overhand right.  Aldo feints but doens't follow up.
Aldo with a GOOD combination that lands hard.  And another one.  For sure his best strikes.
Frankie got clipped coming in but ate it well.
Round Five
Edgar still coming forward a lot.
Aldo backing away and countering.
Joe and Goldie see this as a sweep for Aldo.  Have I lost my mind?!?!
Aldo with a good right that catches the American.
Man, they are BURYING Frankie here.  I must be totally off, I guess.
Winner: Aldo, dec.
Should You Watch?
I guess not.  It really wasn't a  ton of action or anything, in all reality.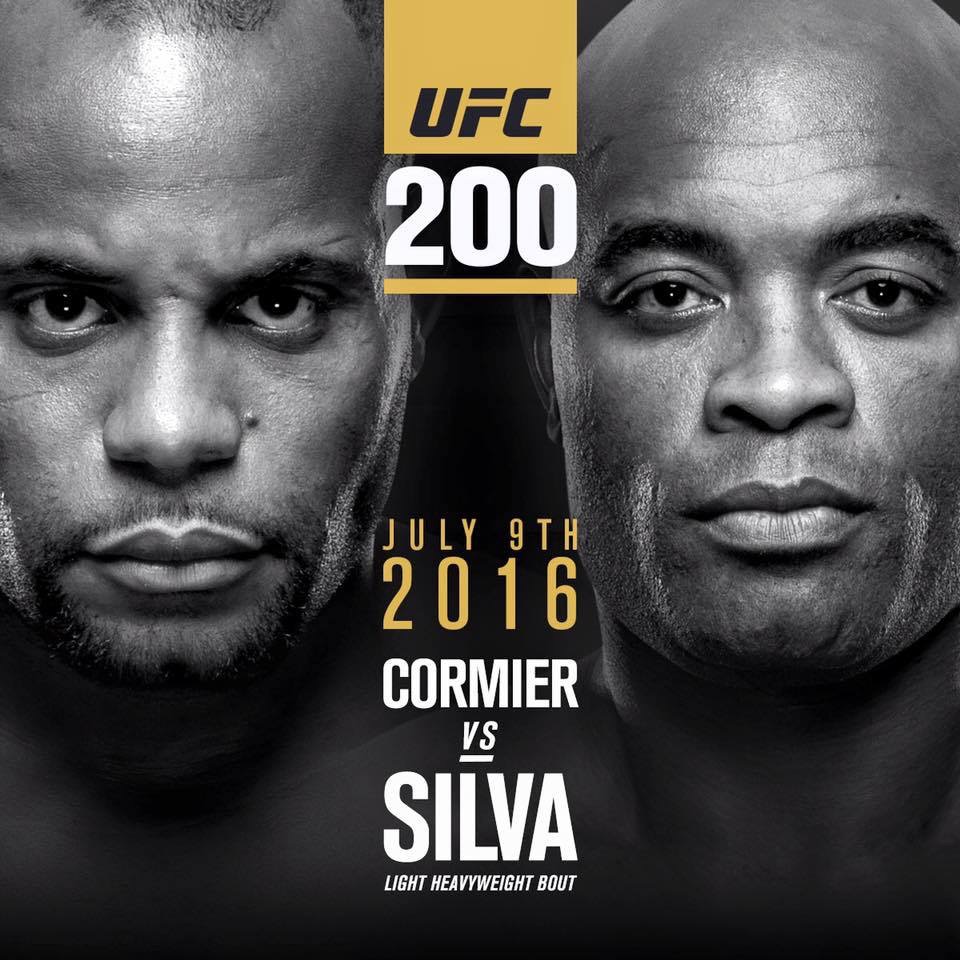 Daniel Cormier (c) vs. Jon Jones ANDERSON SILVA!
Round One
Drug issues.  Cheating. Losing to Bisping.  I don't care.  I wanna see Silva do something cool.
WTF?!?  I can't believe Silva is actually fighting!
Silva moving around a lot early.  On his toes.
DC with a simple TD.  Full guard.  Can't blame DC for that.
Silva threatens an armbar.  Nothing.
DC trying to stuff and pass to half but Silva with good hips keeps the full guard.
DC postures up and is using his hips to keep Silva down.
DC landing solid elbows.
Silva using a lockdown on the half guard to mess with DC's posture.
DAMMIT, ROGAN JUST SAID THAT AFTER I TypED IT!
Silva trying to tie up DC.  He's not doing anything besides trying to survive and look for a standup.
DC with GOOD posture and lands several good shots.  Silva is just again tryin to lock in the lockdown half guard.
Round Two
DC lands a right hand.
Silva throws a flying knee.  It doesn't land.
DC with a pathetically easy TD.  The crowd actuall boos.
And, guess what?  Silva with the lockdown again.
This is how life goes.  You hear, "SILVA VS CORMIER!!!!!!" And then realize that Silva didn't train, is in it for a paycheck, and just doesn't wanna take damage.  As such: the fight is boring.
This is all DC on top and smothering and just grinding away.  He's active but not devastating.
Silva has quit.  I can say that 100%.  He's just trying to get through things.
They're up.  Silva with a good left hand.  Right leg kick.  He's … Doing good here.
DC isn't falling for it though.  He knows the deal.
Round Three
Five minutes to go.  This is where Silva gives it all.
Theyr'e on the feet and …. Cormier with an easy TD and the crowd boos.  I don't blame them.
Hey, look, Silva with the lockdown again.  DC has no idea what to do.
JUST STAND THEM UP!!!!  Crowd chanting, "STAND THEM UP!"  DOOOOO IIIIIIT!!!!!!
90 seconds for Silva to do something amazing.  DO IT, YOU ROID MONKEY!!!!
Silva has his mojo going.  Kick to the body hurt Cormier.  DC is in trouble.
No. He's not.  He clinches up and his is boring.  But who can blame him?  That's what I would do too…
Winner: Cormier, dec.
Should You Watch?
No. it was boring.  And I blame Cormier.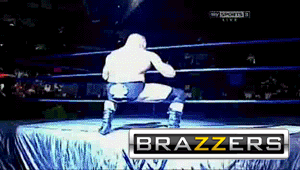 Brock Lesnar vs. Mark Hunt for the right to be BADDEST DUDE EVER!!!!!
Round One
WWE got a short commercial to promote their dumb video game.  Pathetic.
Brock on his toes.
Hunt being patient.
Hunt has a look that says, "I've got this shit!"
They are both tentative .
Brock just DRIVES THOUGH for a TD.
Hunt gets up.
Uh oh…
Brock smothering against the cage here.  Not letting go of the TD a attempt.  He gets it!!!!
Brock on top.  Side control.
Brock controlling.  Remaining patient. STUPID.  Looks to isolate an arm for a Kimura and Hunt uses that to turtle.
Lesnar REIGNING BOMBS FROM HELL!!!!
Hunt stands and LESNAR WITH A HUGE TD IN RESPONSE!!!!!!!
Full Mount.
Round Two
Hunt bit on a Lesnar fake shot…
Hunt throws an overhand right but Brock recognized it.  Probably form his wars with THE UNDERTAKER: The Best Pure Striker in WWE.
Brock is worried about the right hand more than anything but the left hook of Hunt is still dangerous.
Brock with two shots but they are too far out and Hunt shucks them off easily.
Brock ducks under a punch, goes for a single leg, doesn't get it.
This could be a TOUGH round to score.  No one has landed anything really.
Brock then ducks under a punch.  Drives through.  Has the hips. But Hunt is defending well.  The last ten seconds might decide this round.
(It sucked.)
Round Threee
Who knows what round two was scored.  Let's all assume R3 decides it all…
Brock in on a single.  Switches to a double.  Mount. Hunt is in trouble.
Brock landing peppering punches.  They aren't much but with Ketle Bell Hands they are enough.
Lesnar is just hitting whatever he wants and Hunt isn't moving his hips or anything.  No attempt to move or get up.
Lesnar smothering on to.  Pounding away.
LOTS of big punches from the Human Donkey Kong.
Brock in full mount.
Ok.  Seriously. Hunt is a legit Top Ten guy and Brock is owning him here.
BROCK IS SCARY!!!!!
Brock controlling with "death mount" and landing right hands at will.
90 seconds to go but if it stays this way then Brock will win.  Which is … Insane.
60 seconds to go now.  Hunt will lose unless something crazy happens.
Seriously.  Lesnar was out of real fighting for YEARS!!!!! He came back, fought a top 10 BAD ASS KILLER, and walked though him like it was nothing.  This man is not like you or I.
Winner: BROCK FUCKING LESNAR!!!!!!!, dec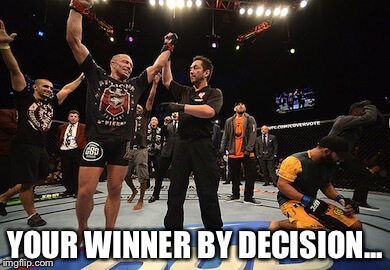 Should You Watch?
I. Fucking. Loved. It.  I'm also drunk but it was BROCK!  Who can't be excited about Brock beating a legit top 10 HW after years off??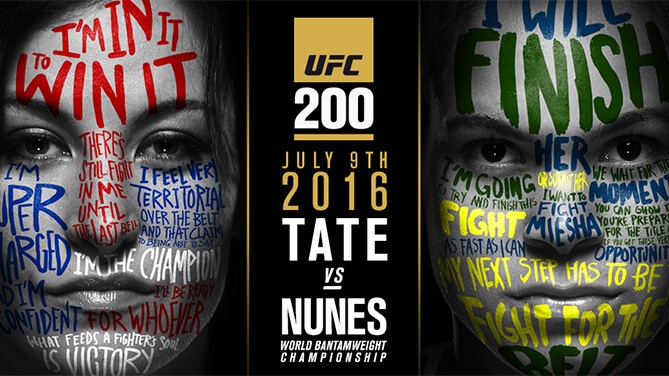 Miesha Tate (c) vs. Amanda Nunes for the UFC Women's Bantamweight Championship
Round One
For the record, the Spiits have overtaken me and I am GONE at this point.
THIS is the main event of the biggest show ever.  Weird.
Tate with a TD a minute in but Nunes scrambles up ASAP.
TATE HAS BEEN HURT!!11 Nunes is all over her!!!!
Tate with a desperation shot.
Nunes sprawls. Has the back. Going for the choke and … TAP!!!!
HOLY SHIT!!!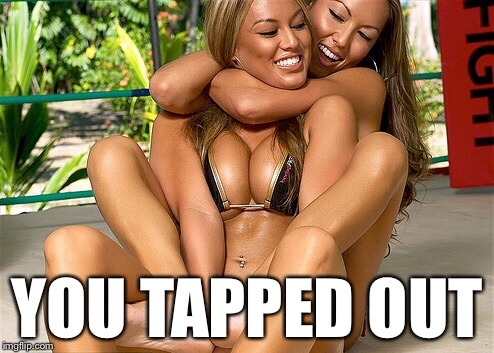 Should You Watch?
This was something else.  Wow.
Quick & Dirty – UFC 200 FREE LIVE STREAM of Consciousness Results & Recap
(Winner in BOLD)
Jim Miller vs. Takanori Gomi
Gegard Mousasi vs. Thiago Santos
Diego Sanchez vs. Joe Lauzon
---
Sage Northcutt vs. Enrique Marín
T.J. Dillashaw vs. Raphael Assunção
Johny Hendricks vs. Kelvin Gastelum
Cat Zingano vs. Julianna Peña
---
Cain Velasquez vs. Travis Browne
José Aldo vs. Frankie Edgar for the Interim UFC Featherweight Title
Daniel Cormier (c) vs. Jon Jones ANDERSON SILVA!
Brock Lesnar vs. Mark Hunt for the right to be BADDEST DUDE EVER!!!!!
Miesha Tate (c) vs. Amanda Nunes for the UFC Women's Bantamweight Championship