T-Mobile Arena

Las Vegas, NV, United States of America

Bear Witness to our amazing post coverage thing for UFC 207!  Here, you will find all things related to UFC 207 News and UFC 207 Results.  And they will be available, oh, believe me on THAT one!  Heck, they'll be available … AS THEY HAPPEN!
UFC 207 is headlined by a little someone named Ronda Rousey returning to the UFC as she looks to reclaim her title as best female bantamweight on earth.  And to let everyone know that her devastating loss to Holly Holm will not forever define her career.  You probably know she's the headliner, though.  The rest of the card has some good fights too, so don't miss them.  Or, really, don't miss our coverage of them.  (Go to the near bottom of this deal and get the results and ONLY the results if you'd rather skip my awesome analysis.)

Loading ...
Did Ronda Rousey Win?
We'll have to wait and see, of course, but when the time comes, well … duh, we'll let you know.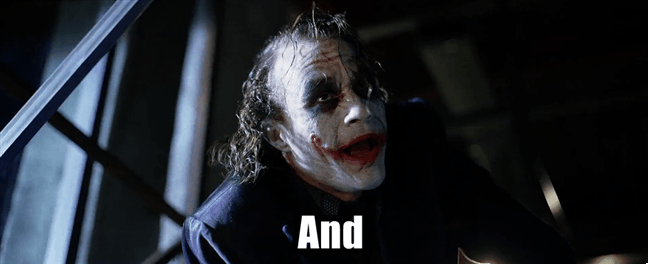 ---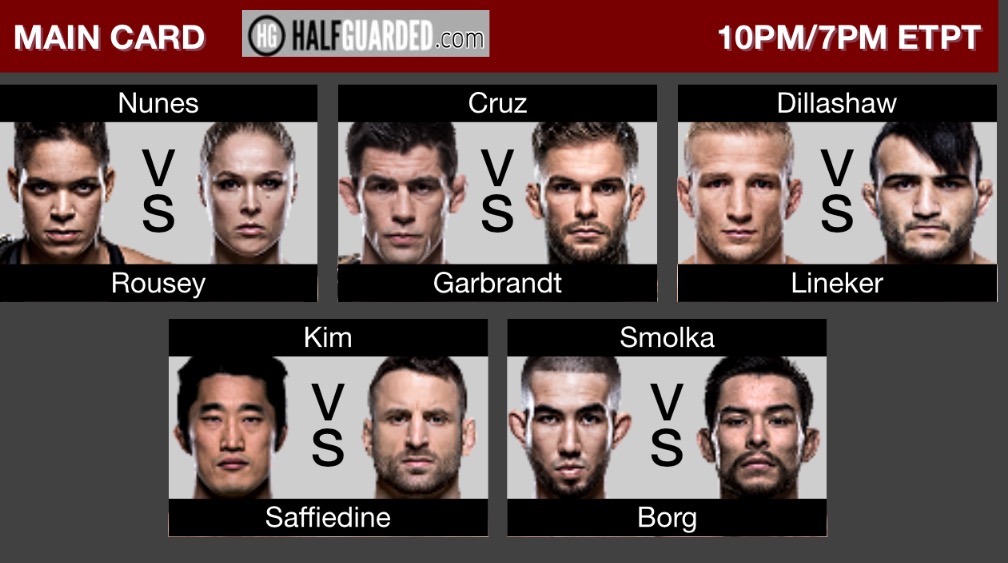 UFC 207 RESULTS – UFC 207 FREE LIVE STREAM of consciousness ONLINE – UFC Ronda Rousey Returns PPV TIME!
MAIN CARD – 10/9/8/7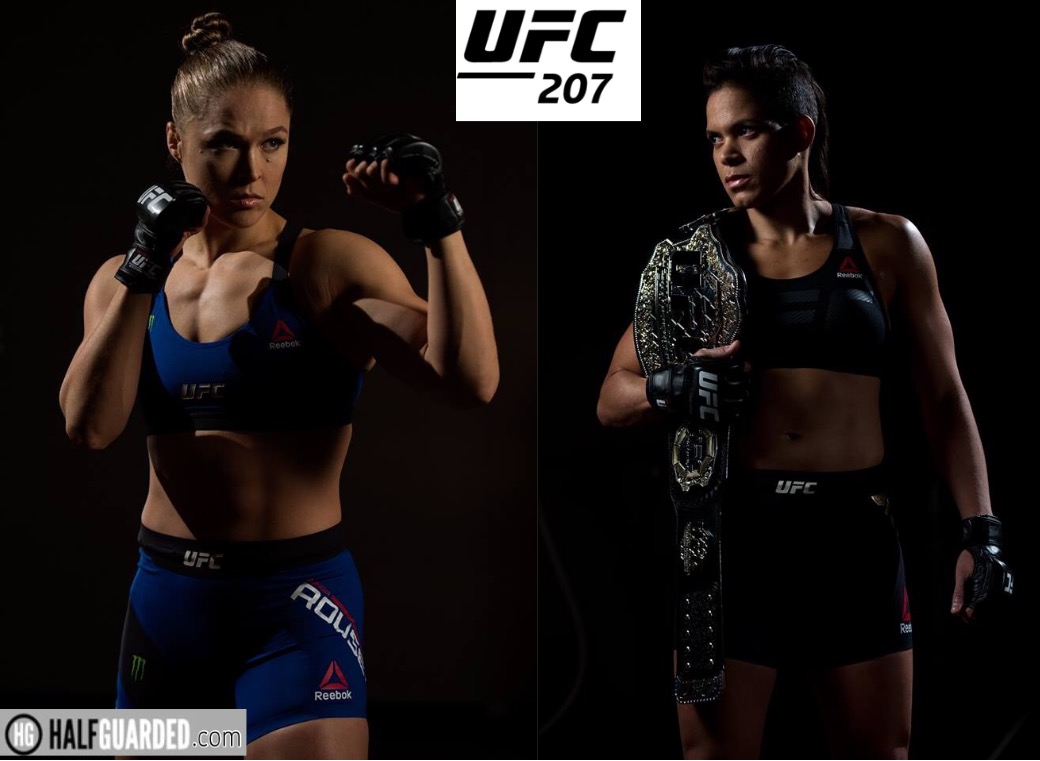 Amanda Nunes (c) vs. Ronda Rousey
UFC Women's Bantamweight Championship
What Happened
ROUND ONE
Ronda getting lit up on her feet in the first ten seconds.  She looks lost.  Almost out already.  She's just trading like an idiot.
Ronda is starched.  She's stiff.  SHE'S HURT.  SHE'S DEAD!  45 seconds.
UFC 207 Winner: Nunes, R1, KO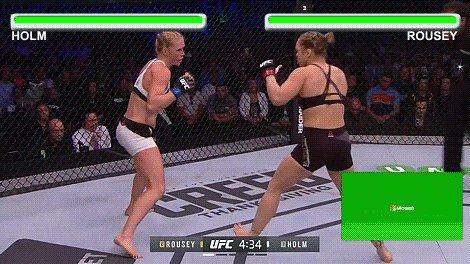 Should You Watch?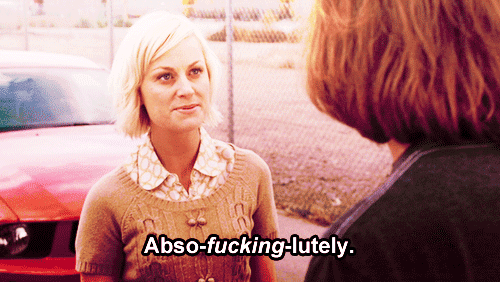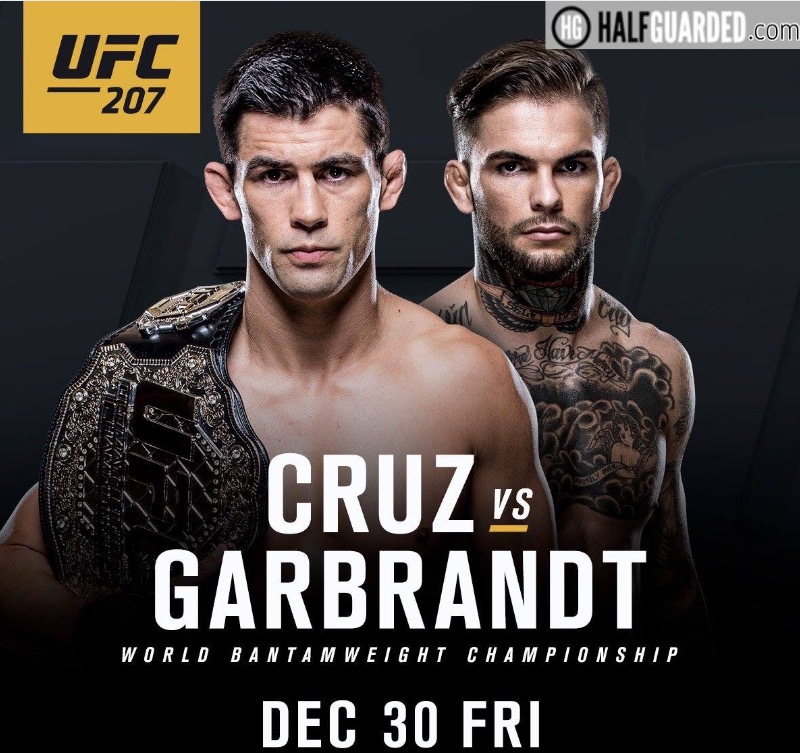 Dominick Cruz (c) vs. Cody "No Love" Garbrandt
UFC Men's Bantamweight Championship
They played a cool Prince and George Michael mix for a bit.  Cody out to Queen's We Will Rock You.  That's a good choice.  Cruz is out to a song entitled Dominator (according to Siri) and it sounds like what you'd hear if you were in a hardcore German S&M club.  
What Happened
ROUND ONE
Will the 500th time be the charm for Team Alpha Male?
Cody missing everything as Cruz's footwork is brilliant.  They both stand and dance at each other for a second.
Cody looking for his right hand.  Cruz slipping it and landing his right.
Cody sends a right sailing by Cruz's chin, missing by inches.
Cody missed a punch to the degree that he literally ended up punching the cage.
Cody is taunting Cruz but then actually landing off the taunt.
Cruz times a punch, ducks under, gets a nice takedown, but overdoes it with his momentum, allowing Cody up.
Cruz has Cody stunned.  Cody responds by sticking out his tongue, a sure fire sign that he does, in fact, have a tongue.
And then something beautiful happened: Cody feinted like he was backing up, shot, and took Cruz down.  He didn't secure it but it was really clever.
ROUND TWO
Cruz lands a series of punches early.
Cody slams Cruz with a left hook.  That seemed to piss Cruz off because he went into angry fight mode for a moment and ended up stunning Cody with a left!
Back and forth CRUZ and CODY chants.  Helluvan atmosphere.
Cody doing a really good job not biting on too much.
That said, Cody is still reacting at all times.  Everything is initiated by Cruz, which might be smart: why chase a guy who wants to be chased?
They're talking to each other.
Cruz with a brief TD to finish the round.
Cody cracks a left hand that was hard enough to remind everyone that Cruz has a damn good chin too.
Cruz is bloody.  Cody is taunting him.  The crowd fucking loves it.
Cody has some confidence here.  He's allowing himself to throw a bit freer.  Cruz, meanwhile, is a touch slower.
Cruz is also looking for a haymaker at times.
CODY DROPS CRUZ!  But just as quickly, Cruz is right back up.
Cruz fires off a flurry of punches from all angles and Cody simply slips them all.  It's like a role reversal took place somewhere in there.
Cruz lands a hook as the round concludes.
This is some really good shit.
ROUND FOUR
Cruz's cut is really in a bad spot below his eye brow.
THEY ARE SWINING AND TRADING AND CRUZ GOES DOWN!!!!!!!
Cody taunts him.
They get squared away on the feet and Cody lands again.  He flexes!  This is batshit crazy.  Cruz is in the toughest fight of his life, by far.
Cruz fired off 10 punches and missed them all.  Another half dozen all catch air.
Cruz visibly frustrated that Cody won't engage.
I think Cruz just lost a tooth.
ANOTHER BIG KNOCK DOWN by Cody.  He doesn't even give a shit about finishing, he just taunts.
AND ANOTHER.
ANOTHER!
HOLY FUCKING SHIT!  WHAT A ROUND!!!!!!!
ROUND FIVE
Cruz should need a finish here.
Cruz steps in with a left hook.
Cruz BARELY misses a flying knee that would've ended it all.
Cruz is laboring out there.
Cody slips a 4 punch combo with ease.
90 seconds to go and it looks like we might have a new champion…
Cruz in desperation mode  Cody?  He shoots in.  Not so much for a TD but to smother Cruz and stall out this round en route to winning the fight.
Crowd is half booing and half cheering.
10 seconds to go.  Cody dances.
Performance of a lifetime for Cody.  And it turns out that the 500th time IS the charm, who knew?  Post-fight, he put the belt on a kid.  I think the kid was sick once or something.  Then he ended with, "TJ Dillashaw, come try me, mother fucker!"
UFC 207 Winner: 

Cody "No Love" Garbrandt, dec.
Should You Watch?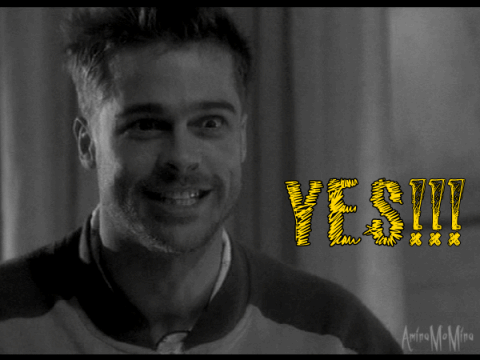 Fabricio Werdum vs Cain Velasquez

TJ Dillashaw vs John Lineker
I ain't afraid of no Bantamweight
What Happened
ROUND ONE
TJ looking loose out there.
John is so locked in on just throwing his right hand that it's funny.
TJ actually showing A LOT less movement than he has in the past.  He's still showing different angles and as I write that he steps through with a beautiful takedown and has Lineker flat as the 10 year old in my closet.
Lineker going deep half but TJ positioning his hips well to take away the angle.
TJ postures up and lands a few good punches.
Lineker is NOT giving up on deep half though and it's forcing TJ to defend.  Lineker then stands.
Every time TJ decided to stand still and throw more than one punch, Lineker is firing off three in return.  It's almost Russian Roulette in a way.
Lineker triples up on his left hook and TJ slips them all.  The Brazilian then fires up the crowd like Hulk Hogan and they end the round trading to an ovation.
ROUND TWO
Lineker right in TJ's face but then the former champion runs through a takedown.
A brief scramle almost sees TJ get the back but eventually ends with both standing.
TJ with the same outside trip takedown that he's hit several times.  His timing on it is beautiful and it seems clear now that his strategy is to using his movement standing just long enough to keep Lineker honest and then hit that TD.
TJ with some really really hard elbows on top that looked like they stunned Lineker bad.  Lineker is lying completely flat.  I can't tell if he's taunting TJ or hurt.  Now Lineker is going for a kneebar but TJ defends and mounts.
TJ sitting up in half guard now, punching away with Lineker occasionally firing back with some slapping backfists but he's losing these exchanges big time.
TJ with some more well placed elbows.  Lineker is covering up but man alive can this little Brazilian take a beating.
ROUND THREE
TJ very mindful of the right hand and, sure enough, lands the same outside trip takedown.  This time, though, Lineker explodes up.  Where was that 12 minutes ago?
Lineker asks the crowd to cheer.  They do and so he lets his hands go.  TJ evades, gets his TD, and is now solidly in half guard.
Lineker turtles and TJ is moving from side to side, punching almost at will.  Lineker up but TJ is buttfucking him with his knee.
Out of nowhere, TJ rolls for a calf slicer!  Holy shit, that was something else.  Lineker toughs it out though.  Wow.
Fight ends as TJ moves away while absorbing a ton of REALLY HARD body shots.
Crowd liked it all until TJ danced and raised his hands.
UFC 207 Winner: TJ Dillashaw, dec.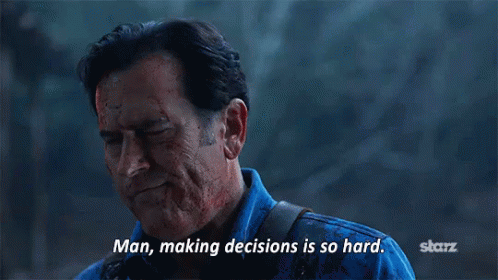 Should You Watch?
I enjoyed it, good sirs, and I think you would too.
Dong Hyun Kim vs. Tarec Saffiedine
That'll leave a Welterweight
What Happened
ROUND ONE
Kim right up in the face of Tarec, clinching within seconds but it's Tarec who gets a throw.
Kim up but Tarec looking for the back.  Kim tries a throw but Tarec is white on rice/Trump Supporters According to the Mainstream Media
Tarec switching stances with ease and Kim seems to be taking cleaner punches as a result.
Crowd is entertaining itself with Flair-style "Wooos."
All clinch work by these two, with neither getting the upper hand while both get gassed.
Kim leaps in with a punch but misses.  Tarec counters with a few punches of his own.
Tarec with another trip that momentarily bring it to the mat.
ROUND TWO
Tarec with a nice lead uppercut that missed but he followed it with a hook that didn't.
More clinch fighting by these two.  It isn't great but it isn't bad.  It exists and will be gone from your memory by tomorrow.
Crowd booed, as they are want to do.
ROUND THREE
They've gone insane, clearly having been each bit by rabid animals between rounds, and are throwing like madmen.  In the pocket, phonebooth, other small area, neither backing down.  It's awesome!
Then, like a tornado in Kansas, it was over and we were back to the bad weather of before.
Kim tries a single leg, Tarec tries a standing switch, neither makes it happen.  The crowd boos and someone blames 2016.
I have NO fucking clue who is winning this thing.
UFC 207 Winner: Kim, dec.
People cheered like they actually gave a shit…
Should You Watch?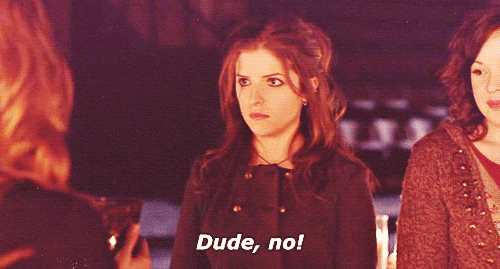 For what it's worth, every time Ronda is shown on screen the place comes unglued.  And those screams have a much more feminine sound that I'm accustomed to at cage fighting events.

Louis Smolka vs. Ray Borg ("The TazMexican Devil")(wow…)
I believe I can Flyweight
What Happened
ROUND ONE
Borg slips, Smolka tries to pounce, Borg reverses and gets a takedown.  He's now fishing for the neck as Smolka turtles.
Smolka tries to roll through but Borg is glued to him, but it's like Elmber's glue in that it isn't that strong but strong enough and if you ate it you'd get the effect, in a pinch.
Bog mounts, keeping his hips low, inching up.
Smolka bucks, Borg grabs an arm, Smolka rolls, Borg transitions to an oma plata.  Smolka KEEPS moving and now HE has a kneebar.  Borg sits on his hips, defends, and the scramble finishes with Borg behind Smolka.
That was neato.
ROUND TWO
Fucking amaing crazy as scramble like to slippery iguanas (who are not normally slippery)(I think) finally ends with Borg mounting Smolka.  Smolka hips up, grabs a leg, and is grabbing a heel hook.
Borg doing well to keep all his weight on the leg so Smolka can't get any leverage.
Then he punches Smolka in the fucking teeth.
Borg with another mount.  Smolka with another scramble.  Borg floating well, always hovering and surfing Smolka.
Borg looking for side arm triangle.
Smolka defending by answering the phone.  Smolka buks and bursts his way to his feet like a whale coming up for air.
Smolka dives on a guillotine but Borg easily slips free.
ROUND THREE
Should be Borg's fight to lose.
…
THE BORG joke.  Put one in on your own.  Make this madlibs type of play by play.
OK, wait, I have one.  For Smolka, resistance is futile against The Borg.
Especially when Borg slaps on a deeeeeeeep arm triangle.
The crowd starts to murmer, louder and louder as they think a finish is near.  They might be right.
No, they weren't.  Smolka survived.  He DID resist The Borg.
Borg tried to jump on Smolka's back but didn't get it.  Smolka is breathing heavy.
UFC 207 Winner: Borg, dec.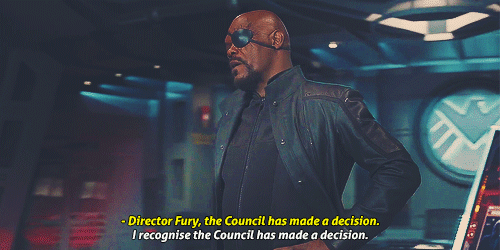 Should You Watch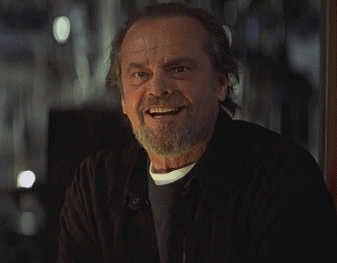 ---


UFC 207 RESULTS – UFC 207 FREE LIVE STREAM of consciousness ONLINE – UFC Ronda Rousey Returns PPV TIME!
Fox Sports 1 Prelims – 8/7/6/5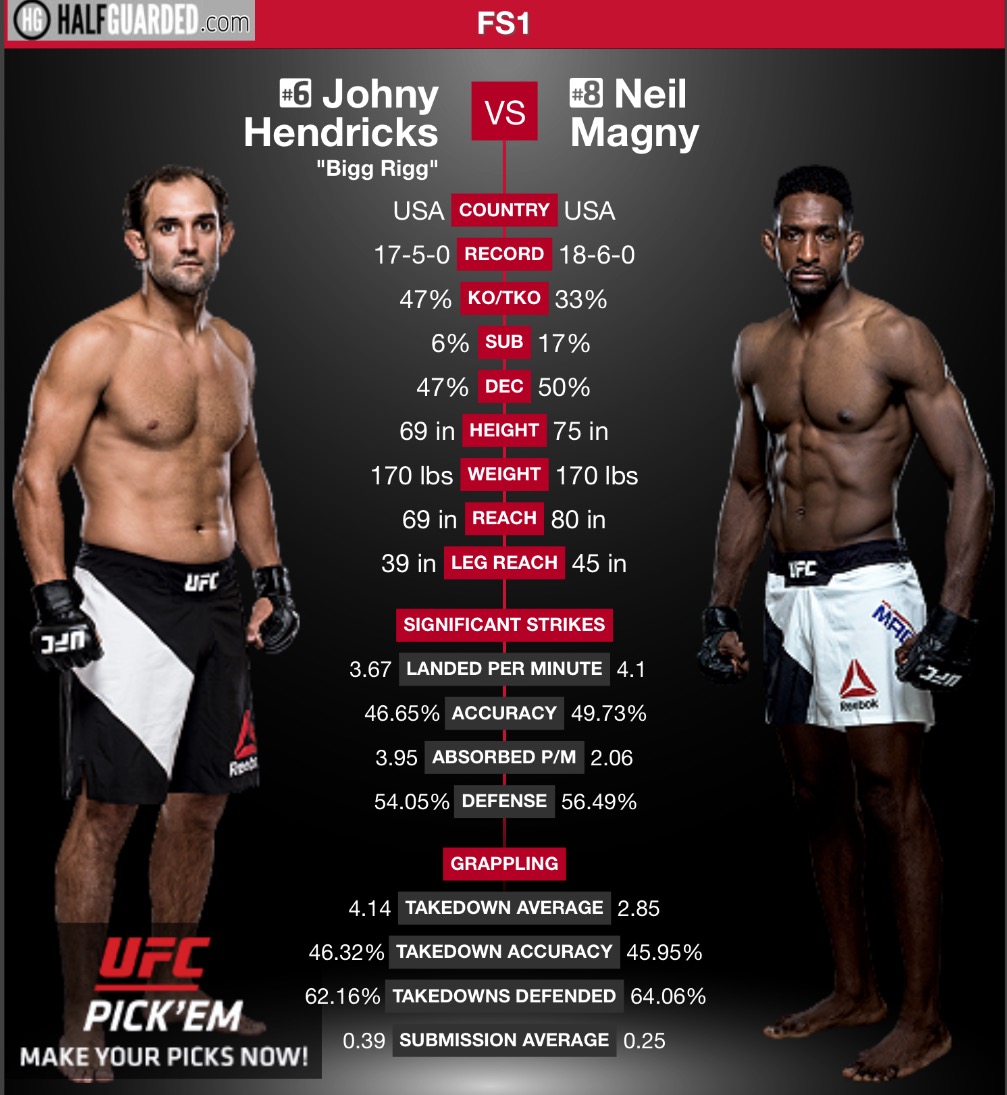 Johny Hendricks vs. Neil Magny
Welterweight (hahaha, yeah, right)(lol, he actually DID miss weight)

What Happened
ROUND ONE
Magny immediately flipping his jab out there.
Hendricks flurries forward but Magny then starts kicking the body like it's gonna be illegal in 48 hours.
Magny isn't committing to anything here, just dancing and almost shadow boxing.
Half way through the round, Hendricks has had enough and bowls over Magny with a takedown.
Magny flat on his back, doing OK keeping Hendricks from posturing but losing nonetheless.  Hendricks is mindful of the triangle though.
Maybe not mindful enough.  Magny has one locked in super super deep.  Hendricks sitting on his butt to defend but he's in a bad place.  Magny elbows the head but the round ends and saves Hendricks.
ROUND TWO
Magny right in Hendricks' face to start but Johny ducks under, goes behind, drags it down, and is riding Magny to the mat.
Side control now, Hendricks tight but Magny does manage to momentarily get half guard.  But only for a moment.
Magny bucks up but Hendricks grabs a front headlock to keep it down.  Magny teases a sweep but uses it to stand.
Hendricks doesn't care as he quickly scoops Magny to the ground.
Magny wall walks up, breaks the grip, turns, but is taken right back down.  This is a violent gay porn, with the sweaty men throwing each other around passionately. It's sweet.
Hendricks trying to pass with a minute to go.
ROUND THREE
Magny bolts to the center, probably feeling he needs a finish.
He flies in with a knee that Hendricks eats well.  Maybe medium-well, depending on the cut.
Hendricks flings a left hand like he's an amateur or something.
Aaaaaaaaand, Johny grabs a waist lock, now switching to the legs, but, no!, Magny defends.
Hendricks catches a kick and then barely misses a big left hand.
He comes in with a big punch into a takedown.
Magny is down, barely, and still fighting to get up.  He elbows the back of Hendricks as he stands.
Hendicks doesn't care and just latches on to the hips again.
And a HUGE slam results.  Hendricks stuffing Magny down, peppering punches a bit, but mostly just doing enough to keep it down … then gets caught in a SUPER deep triangle and throws elbows and the fight ends just like the first round.  That'll be interesting judging.
UFC 207 Winner: Magny, dec
Crowd boos but I think that was the right decision…
Should You Watch?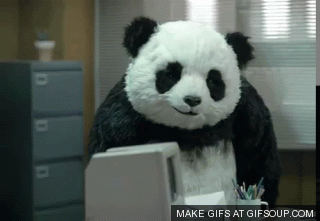 I wonder if there are any celebrities in attendance.  I could bed one of them…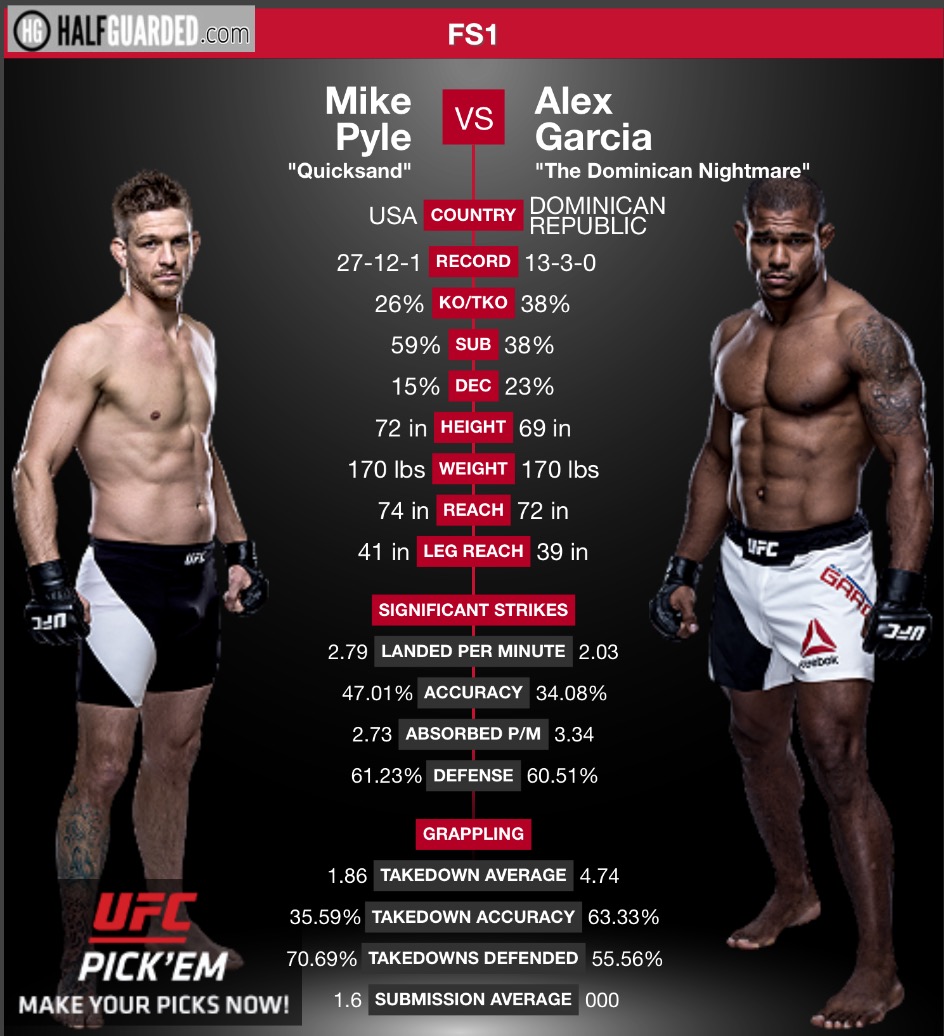 Mike Pyle vs. Alex Garcia
Welterweight
What Happened
ROUND ONE
Garcia is all muscle in there.  His punches look labored.  Pyle landed a good shot and then Garcia just manned him down, passed to side control pretty easily, and started chipping away with elbows.
Garcia's top pressure is very, very tight.  Pyle is no joke though and squirmed his way free.
Pyle almost caught a sloppy Garcia with a guillotine.
And then: A. DEATH.

One single straight right hand from Garcia caused Pyle to go down flat like only dead jumping off a bridge land in cartoons.  Holy. Fuck.  What a KO of death.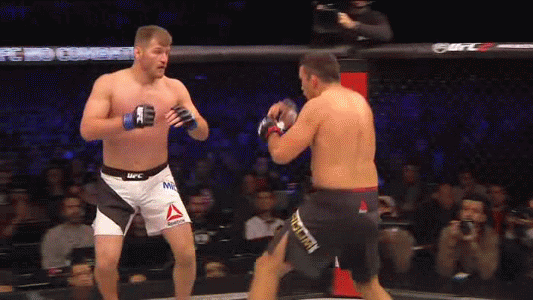 UFC 207 Winner: Garcia, R1, KO
Should You Watch?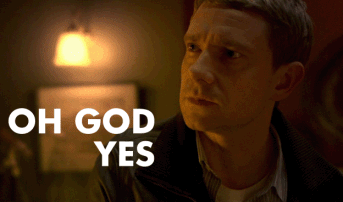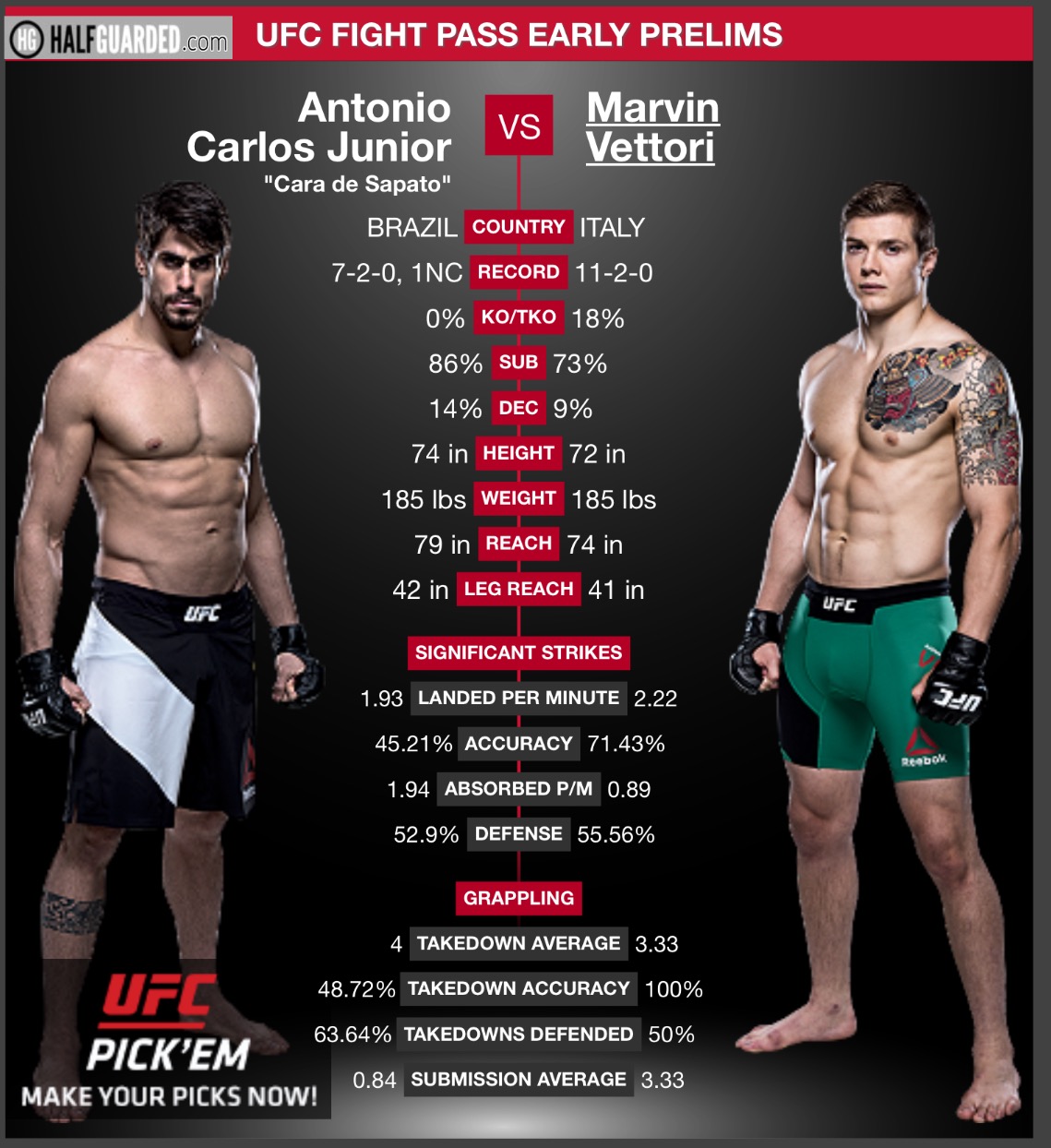 Antônio Carlos Júnior vs. Marvin Vettori
Malcom in the Middleweight
Vettori out to Korn.  This song is almost older than Sage Northcutt.  Which means I'm old as hell too…
Junior is out to Chubby Checkers' version of "Twist."  He wins round one.
What Happened
ROUND ONE
And the very first thing that happens is the Italian gets poked in the eye.
Vettori looking for the straight left time and again.
LOL.  And now another eye poke!  This time by Vettori.
Junior lands a big kick to the body and before anyone could process it was deep on a single leg.
He switches to a double leg, now just a pure body lock.  50/50 clinch.  Vettori demonstrating good balance here.  Though Brazilians aren't exactly known for wrestling either.
And Junior finally gets the TD!  But Vettori is right up to his feet.
ROUND TWO
Junior sells out for a takedown and gets it but the Dago is up quickly.  Junior slamming kicks to the midsection and Vettori appears to be thinking only about his hands.
Vettori surprisingly gets behind the Brazilian … then lets go.
Vettori swarms with punches and one looks to have hurt Junior.  Junior is on his back, getting pounded, he sits up but Vettori grabs a guillotine.  Junior signals to the ref that he's fine – and he is, as far as the submission is concerned.  Junior looking to come out the back door and take the back but no luck.
Heavy elbows.  Now punches.  It looks bad but Junior is legit fine.  Even looks at and speaks to the ref.
Well, that last round wasn't bad at all, I do say.
Junior tries and tries and finally succeeds in tripping this affair to the ground.  He has three minutes or so to work.
Vettori wall walks up but he's rewarded with sever hard knees to the back of the thigh/his ass.
They circle and each throw a strike here and there but nothing of note.
UFC 207 Winner: Junior, dec.
Should You Watch?
I say thee … no.
Brandon Thatch vs. Nico Price
Welterweight
Will Thatch live up to the hype?  No.  I mean, even if he wins, no.  I expect Superman or bust.
What Happened
ROUND ONE
Tatch lighter on his toes early.  He's mixing things up well.  Nico in contrast is sitting on his heels, looking for a big punch.
Nico overextends himself on a punch and Thatch almost jumps to take the back.
Tatch with a big knee from the clinch.
Nico takes it and drives forward for a takedown.
Thatch using a butterfly guard a lot, trying to elevate then trying a triangle.  Then, Thatch locks in a kimura and has it WRENCHED.  Shoulder looks like it's gonna be ripped in two.
Price won't quit.  He fights and fights and struggles and wiggles and slithers his way out!
Now, Price is slamming elbows while also teasing a triangle choke.
Scramble.
Backtake. Choke from Price? No.
Arm triangle by Nico.  TAP!!!
Price got his brown belt afterwards.
UFC 207 Winner: Price, R1, sub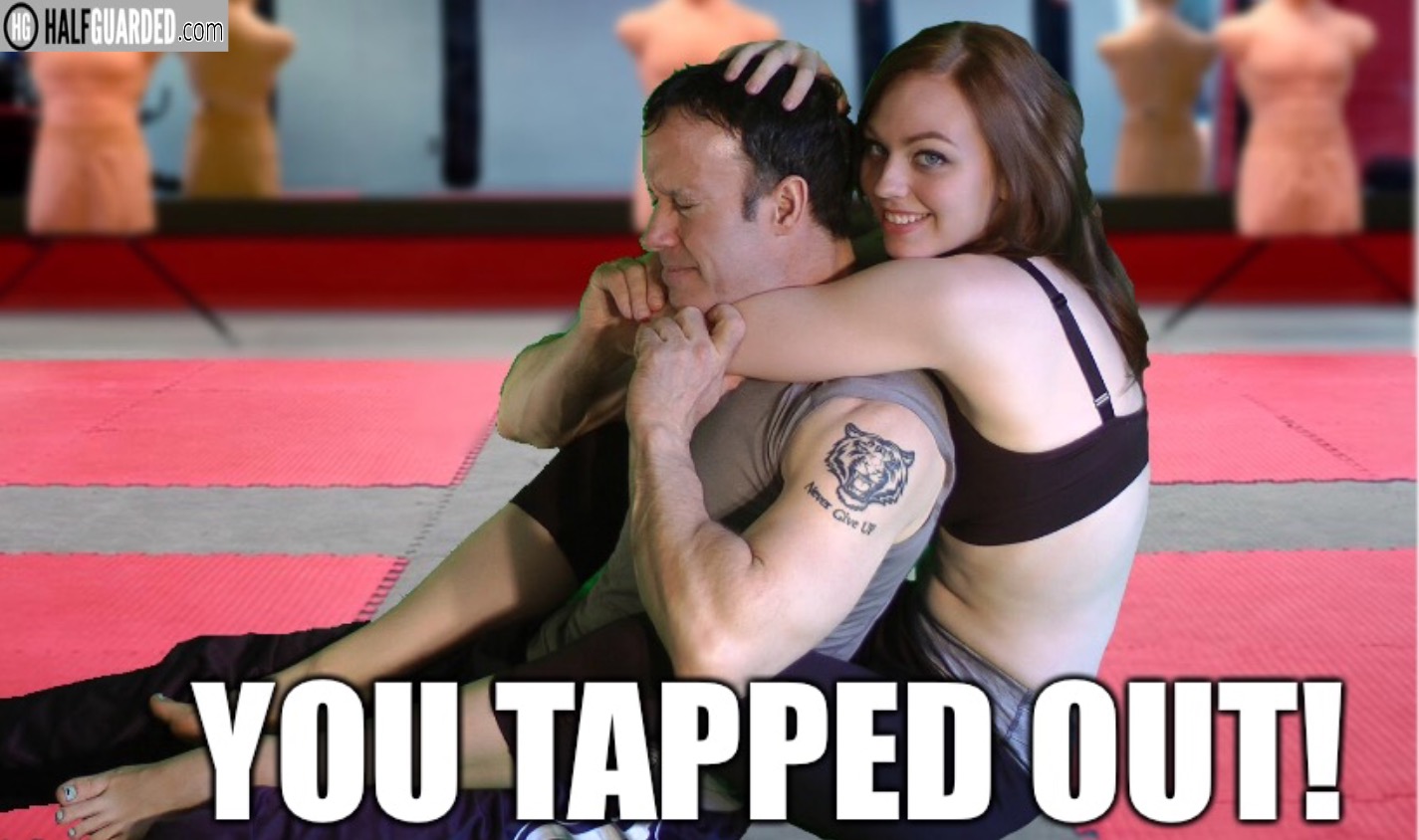 Should You Watch?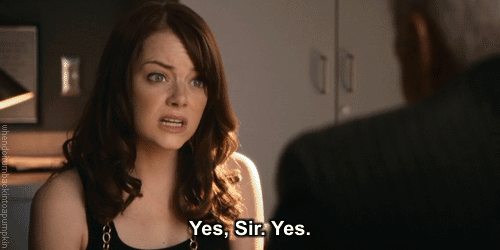 ---


UFC 207 RESULTS – UFC 207 FREE LIVE STREAM of consciousness ONLINE

FIGHT PASS PRELIMS – 730/630/530/430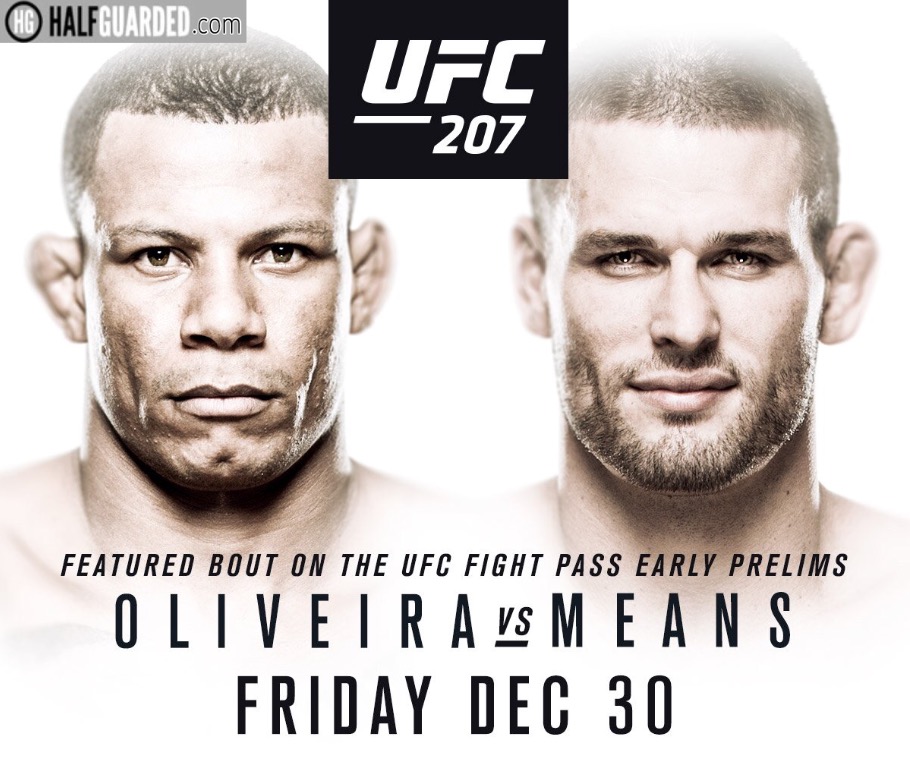 Tim Means vs. Alex "Cowboy" Oliveira
Welterweight
Even though, in theory, Donald Cerrone can never be surpassed for the nickname "Cowboy" there's something about Oliveira that it still fits.  Like, if there were cowboys in Mexico, they'd be like him.  Stern, tough, but also sauntering and dancing here and there.  I think Mexican Cowboys are gay.  We should get Heath Ledger to play one – nevermind.
What Happened
ROUND ONE
Means missed a sloppy kick but swung with his momentum into landing one to the mouth.  He then tossed Cowboy like he was a big tall male Ronda Rousey.
Cowboy with a spinning kick to the ribs that was apparently so powerful that it literally caused Means to fall over and roll backwards.
Cowboy dumps Means with a takedown.  Means is threatening Kimura and Kneebars, even while standing.
Means turns into Cowboy, gets the hips, and slams the Brazilian to the mat.  He's on top in halfguarded(ed.com), struggling to free his arm so he can pepper a few punches in.
And then Means lost his FUCKING MIND.  Cowboy was standing up and Means punched him in the head.  It hurt Cowboy to the point where he was down on one knee – CLEARLY.  Then Means just let loose with two or three of the most incredibly blatant illegal knees of all time.  This was PRIDE at it's peak level brutal.
Cowboy is fucked up real, real bad.  He's barely been able to make it up enough to even sit on a stool.  There are half a dozen people looking at him.
No joke, if this continues it's an actual crime.
Mercifully they carry Cowboy out of the cage, a sack of dead fish being propped up by three orderlies.
UFC 207 Winner: NO CONTEST
Means didn't get DQ'd!  HAHAHAHAHAHAHA!!!  Means then told all the media members that he's a good fighter and they should write something new or put away their computers.  Rogan looked at us and they're all stoic and I start laughing and so does he.  I'm saying we shared a moment.
Should You Watch?
Well, it was a site to behold, that's for sure.  Like an exciting car crash.
---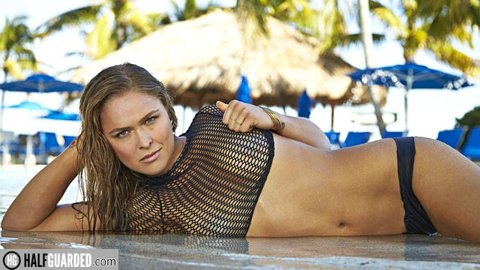 QUICK & DIRTY UFC 207 RESULTS – UFC 207 FREE LIVE STREAM of consciousness ONLINE – aka UFC 207 Card

(Winner in BOLD)
Amanda Nunes (c) vs. Ronda Rousey – UFC Women's Bantamweight Championship
Dominick Cruz (c) vs. Cody Garbrandt – UFC Bantamweight Championship
Fabrício Werdum vs. Cain Velasquez – Heavyweight
T.J. Dillashaw vs. John Lineker – Bantamweight
Dong Hyun Kim vs. Tarec Saffiedine – Welterweight
Louis Smolka vs. Ray Borg – Flyweight
---
Johny Hendricks vs. Neil Magny – FATweight
Mike Pyle vs. Alex Garcia – Weltertweight
Antônio Carlos Júnior vs. Marvin Vettori – Middleweight
Brandon Thatch vs. Niko Price – Welterweight
---
Tim Means NC Alex Oliveira – Welterweight
Cool UFC 207 Products for Sale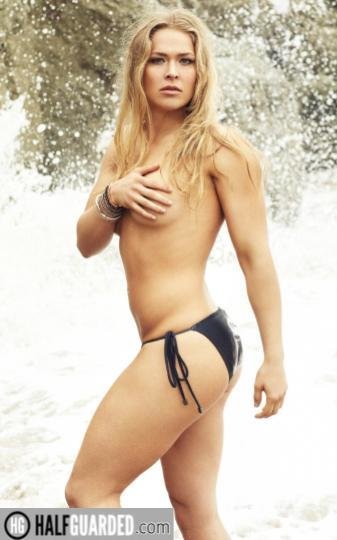 How do I watch UFC 207? How do I watch Ronda Rousey fight?
There are a ton of different options for watch the show.  The first and easiest is to simply spend thousands of dollars and fly to Vegas and watch it in person.  OK, so maybe that's not for you.  Pay Per View is the choice of most.  I know that on my Comcast system, it's channel 800 (I think).  A good way to watch the PPV is to go to a family member's house, order it there, and then ignore their phone calls next month when they ask why they have a charge for $59.99.
Of late, I've been enjoying using ufc.com to watch things.  For starters, this cuts out the cable company.  Anything to reduce their consolidated power is a good thing.  And for most people, your standard internet connection will suffice.  It's 2016, folks, if you can watch Netflix, you can use UFC.com or UFC Fight Pass.
There are also bars that show PPVs.  These depend on how you feel at the moment.  I've watched shows at bars and it has been amazing fun.  Especially for shows that are really, really big.  A show like UFC 206 probably won't have a great bar atmosphere because there will be people who just don't care.  But UFC 205 or this show are great experiences at bars because the communal nature is great.  You get that mini rush of adrenaline that feeds off the collective frenzy.  And for a show with Ronda, well, there's gonna be a frenzy.
As for the UFC 207 prelims, the only way to watch those is the aforementioned shelling out of money to fly to Vegas or to tune in to Fox Sports 1 at 8 pm et.
What time does UFC 207 start?
UFC 207 starts three times, depending on what you want to watch.  There are what is known as "early prelims."  These fights air exclusively on UFC's Fight Pass subscription service.  For now, if no fights are cancelled, the early prelims for UFC 207 begin at 730 ET/630 CT.
After that are the UFC on Fox Sports 1 Prelims.  These are more important and have bigger names.  These fights start at 8 pm ET/7 pm CT and last for two hours.
This all leads to the UFC 207 Main Card PPV itself.  UFC 207 starts at 10 pm ET/9 pm CT.  UFC main-cards are timed to run three hours.  Sometimes they go longer, though it is more likely they run shorter.  Typically, a UFC PPV ends before 1 am ET/1200 CT/1000 PT.
When does Ronda Rousey fight on PPV?
The main Pay Per View Card for UFC 207 starts at 10 pm Eastern Time, 9 pm Central, and 7 pm Las Vegas Time.  Rousey herself is the main-event of the show, obviously, so it's a bit of a guessing game as to when she will enter the Octagon.  History tells us that there's no way she fights before midnight Eastern Time, 11 Central, 9 Vegas.  I would guess it's closer to 1230 am et time when Rousey finally walks through the cage doors.
Are there Illegal Streams of UFC 207? Where can I find a UFC207 torrent?
Of course.  It's the internet: you can buy a person on this thing if you want. (Call me.)  You'll have to slag through lots of crap though, the feed usually isn't good, and who knows what kinda of malware you'll encounter.
Is UFC 207 on Facebook?
This is a new one.  Facebook Live if fun for The Kids these days and during UFC 205, as I scrolled through my feed, I noticed that there were A LOT of people using Facebook Live to broadcast the show.  Now, this isn't very good quality.  It's a guy pointing his webcam at the TV, so it's essentially as good as one of those Cam Versions of movies that you buy from Chinese people on the street.  It's an interesting phenomenon though and I'll be curious to see how Facebook address this issue in the future.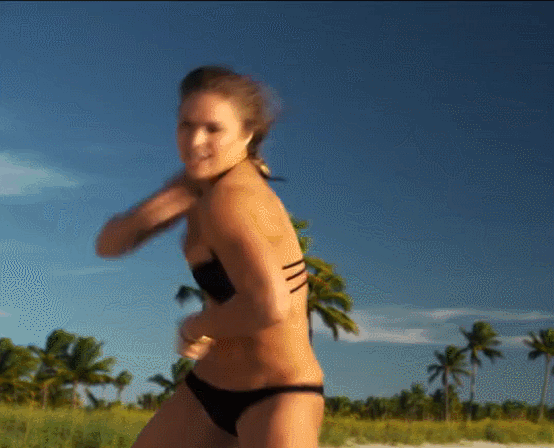 UFC 207 FREE NEWS
– Aaaaaaand the first batch of MEGA HUGE NEWS is here: Ronda Rousey returns to the UFC.

– A bunch of other cool fights have been added. YAY VIOLENCE!
– Dominick Cruz vs. Cody "No Love" for the UFC Men's Bantamweight Championship is the semi-main. It'll be funny to see the men's and women's bantamweight titles defended on the same show and the chicks get top billing.
– Cain vs Werdum. That's a big one. Nicely done, Promotion Who Puts on PPV Events.
– TJ Dillashaw vs John Lineker is a likely go for the show. Not totally confirmed yet but it'll happen. Good insurance for the semi-main and also a HELL of a fight.
– A bunch of fights added as the card rounds itself out. Check it out below, people!
– Nunes and Rousey face off:
The UFC has released a short little hype video for Ronda's return. It's neato.
Click HERE for the UFC 207 Weigh In Video and Results
Strong rumors Cain is injured and out of his fight with Werdum. Talk had been a flutter that he was using CBD oil to manage back pain. CBD is a canaboid derivative so there was fake outrage and useless stories about it.
It's now official: the NAC pulled Cain from his fight with Werdum. If this is because he admitted to using CBD then fuck them. Stefan Struve has already publicly volunteered to step in on a week's notice. That's ballsy. And smart.
Hendicks missed weight. Because of course he did.