The MMA world was rocked recently by allegations of PED use by two of its absolute biggest stars. First, interim Light Heavyweight Champ Jon Jones got popped by the United States Anti-Doping Agency days ahead of his would-be main event tilt against Daniel Cormier at UFC 200. Roughly a week after that show, Brock Lesnar got flagged twice by the USADA, for what appears to be use of an estrogen-blocking substance called Clomiphene – which, as fate would have it, is the very same thing Jones is accused of taking.
According to the Wikipedia, this Clomiphene stuff is meant to induce ovulation in women. Now, why are men who literally make a living beating the crap out of other men taking drugs designed to treat infertility in females? Well, apparently, the substance is used to kick start the body's natural testosterone production – and, per the World Anti-Doping Agency, anyway, that's a great way to help mask steroid use.
So, just to make it perfectly clear: neither Jon Jones nor Brock Lesnar have been busted for using anabolic steroids, or any other kind of "performance enhancing substance." Rather, they've been busted for using a legal substance that could potentially be used to cover up the use of substances that are illegal. So basically, they haven't been found guilty of sticking their hands in the proverbial cookie jar, but their hands do smell like paper towels, which means they could have used them to get the smell of chocolate chip off their fingers.
All of this, naturally, raises a really, really important question: why are performance enhancers even illegal in athletic competitions to begin with?
Personally, I believe that ALL substances generally described as "performance enhancers" – anabolic steroids, human growth hormones, blood boosters, nootropics, creatine, what have you – should be fair game in professional sports. Not just in MMA, mind you, but football, soccer, hockey, badminton, horse racing, parasailing and dwarf tossing, too.
Here's the argument you always here against PED use in athletics: "it makes the competitions unfair and unsafe, and compromises the integrity of the sport."
On all three accounts, that's a bold-faced lie.
STEROIDS SHOULD BE LEGAL
To begin, PEDs only make athletic contests unfair when just one competitor uses them. If you have two guys who have been using the exact same selective androgen receptor modulators for the exact same amount of time, it's a totally equal contest. If "fairness" were really an utmost priority in sports, sanctioning bodies would be dictating athletes' diets, training regiments and athletics equipment, too. If one MMA fighter, for example, has access to state-of-the-art cardio training equipment and his opponent doesn't, how is their upcoming fight a "fair" contest? Furthermore, what about the inherent physiological inequalities in team sports? In the NFL, you sometimes have halfbacks who are 5'8 and barely 200 pounds running headlong into guys who are 6'4 and weigh on the plus side of 300 pounds. Even with "F=MA" factored into the equation, how on Earth could such a matchup be considered "fair" in any way, shape or form?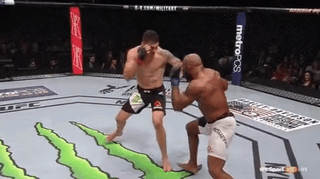 As far as steroids making sports "unsafe," all I can do is laugh. Didn't the NFL just pay nearly a billion dollars to former players because they kinda' lied about the sport not causing their brains to swell up like a bunch of wrinkled old prunes? Hasn't report after report after report been published outlining the inherent brain injury risks associated with soccer, hockey, boxing, basketball and lacrosse? Haven't NFL players literally been paralyzed on the field? Haven't NHL players experienced heart-attack inducing hits (and sometimes had their jugulars sliced open) on the ice? Haven't dozens of boxers and MMA fighters actually been beaten to death in front of a referee? I hate to break it to you, but these sorts of activities are intrinsically dangerous – worrying about PEDs making said sports "more dangerous" is sort of like worrying about baby-proofing your cabinets when the rest of your house is on already on fire.
And then there's the argument about PEDs tainting "the integrity of the game" – this idea that, somehow, if you allow athletes to use steroids and HGH and stuff of the like, it compromises the legitimacy of the sport as a whole.  Yeah, because steroids is a bigger threat to pro sports' legitimacy than crooked NBA referees who testified under oath that they "rigged" games to appease bookies. Or international sanctioning bodies whose higher-ups have been convicted of embezzling millions of dollars. Or entire athletics programs that  lied about child rape for 40-plus years. If integrity is something you're that concerned about, maybe you ought to be drug testing (and regularly auditing) the team owners and league officials instead of the players.
TECHNOLOGY EXISTS IN SPORTS; WHY NOT STEROIDS IN MMA?
It's amazing to me how so many people think chemical enhancement is the only type of technological upgrade that ought to be off-limits in sports. Today's triathlon runners and professional figure skaters and baseball players are easily the greatest to ever participate in such athletics competitions, primarily because they've been able to take advantage of all sorts of high-tech advancements in sports medicine and training. Major League Baseball scouts use computer imaging to evaluate and improve player posture. Football players are privy to expensive software that monitors every vital you can think of so they can pinpoint specific cardiovascular and skeletomuscular deficiencies. Basketball coaches use complex algorithms to scientifically determine their players "sweet spots" for shooting threes. Even the stuff so rudimentary we don't even think about them – protein shakes, electronic gym equipment, hypoxic masks and even the ability to view high-definition game tape – would have been godsends to the athletes of 50 years ago. So it's totally OK to create superior athletes through those consumer appliance and sports medicine modules, but a complete affront to Zeus himself if someone dare improve their performance through steroids?
Furthermore, it's not like steroids improve your core talent. They may make you bigger and give you more muscle mass, but they don't make your eye-hand coordination, or your balance or your ability to run routes any better. Certain PEDs may increase your speed and endurance, but they don't increase your technique. I don't care if you chug a lemonade pitcher of human growth hormones every night, that alone isn't going to suddenly make you a great fighter or footballer or bicyclist. Drugs alone can't instill in you the fundamentals required to excel in sports; they may make you hit the ball further, but before that – you've still got to be able to hit the dang ball.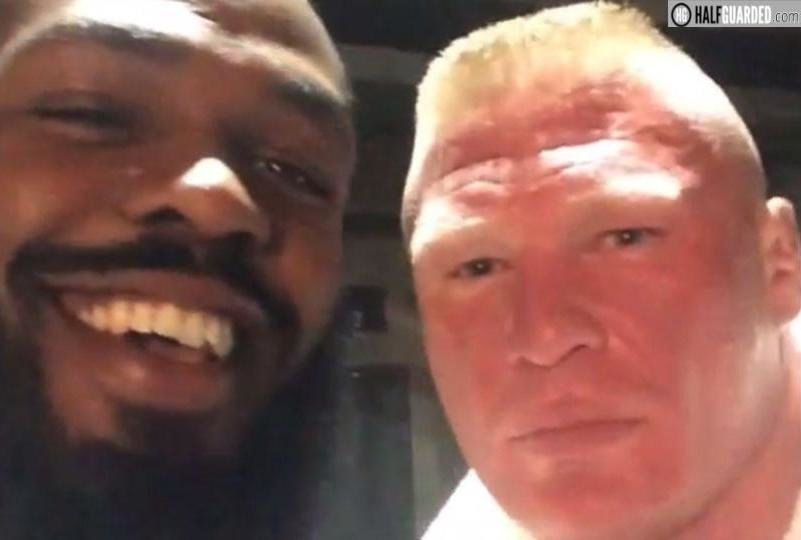 Who cares if Brock Lesnar or Jon Jones took some sort of estrogen-blocking pill? Dock Ellis once threw a no-hitter while high as a kite on LSD, Lawrence Taylor used to play games high on crack cocaine and I'm pretty sure every time Rousimar Palhares has fought he's been on crystal meth. All of those incidents were a hundred times more dangerous than any game or competition involving 'roided up athletes. Not that steroids even equate with on-field, on-court, on-ice or in-ring success, anyway: Chael Sonnen was on something but it wasn't enough to beat Anderson Silva; Bigfoot Silva, even with the aid of PEDs could put away Mark Hunt; and all the steroids in the world still weren't enough to safeguard Tim Sylvia from having his arm broken by Frank Mir. And along those same lines, the infamous "cream" may have allowed Barry Bonds and Sammy Sosa to hit a lot of home runs, but it didn't lift eiter of them to a championship ring. Meanwhile, Babe Ruth was able to accumulate four World Series championships, despite being an alcoholic tub of lard with about as much muscle mass as Urkel.
So why not let MMA fighters and pro footballers and hockey players and baseball players "be all they can be" with PEDS? Granted, there are definite long-term health risks associated with steroid use, but you could say the very same thing about playing any sport. I mean, you've only got 10, 15, 20 years tops when you can feasibly play at a professional level, anyway. If you are going to risk CTE and paralysis by the time you are 50, you might as well go on ahead and get jacked up on 'roids and get as much accomplished while you can still walk and form full sentences. It certainly makes the onscreen product a lot more entertaining, and you could even argue that it balances out the playing field; if everyone is pumped full of drugs, that means the guys who come out on top have to have a little something extra to propel them over the chemically augmented competition – this long-forgotten thing we used to call "sheer talent."