Airdate: January 22, 2013. A lot of the same old stuff here, but this time, it aired on TUESDAY nights! WOW!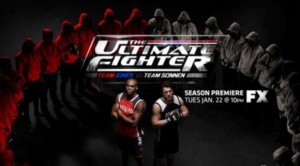 I watched this entire season because I actually had an old friend on the show. You may remember him from being on the wrong end of the most destructive kick in UFC history, at the very least TUF history. Adam Cella was KO'd by Urijah Hall in the first round in one of the first tournament fights. It was baaaaaaaad. Cella stayed down for like 5 minutes unconscious. But, he survived, and went on to actually have another UFC fight, and a couple of Bellator fights. I wish him well in whatever he is doing. He's a really good guy.
Ok that was fucking gay. Now on to the recap…
I don't recall this being all that interesting of a season. Just more of the same really. Pranks, booze, fake drama, training, average fights, and a shit load of references to NOS. This season featured fighters in the 185lb division. This is when Chael jumped the shark for me. Also, my buddy got me a jacket from this season that says Team Jones on it, and so I like Jones now.
The Teams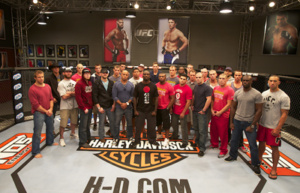 Team Sonnen: Luke Barnatt, Uriah Hall, Zak Cummings, Tor Troéng, Jimmy Quinlan, Kevin Casey, Kelvin Gastelum
Team Jones: Clint Hester, Josh Samman, Robert "Bubba" McDaniel, Gilbert Smith, Collin Hart, Adam Cella, Dylan Andrews
Highlights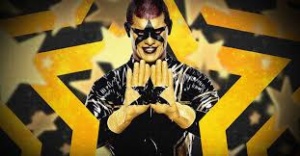 Unlike previous seasons, the 28 middleweights were allowed to bring family and friends to watch their preliminary fights held in order to see who got into the house.
The red team voiced their displeasure with Jones' choice to match the 5'9″ Gilbert Smith against the 6'6″ Luke Barnatt.
Uriah Hall defeated Adam Cella via KO (spinning hook kick) in first round.
After the knockout, Cella remained unconscious on the canvas for quite some time. He eventually regained consciousness and was taken to the hospital. In the locker room, Team Sonnen remarked on how Hall pretty much sealed the deal for getting the "Knockout of the Season" bonus. White entered shortly after and remarked the same thing.
Actor Mickey Rourke visited the Team Sonnen fighters at the house to share insights from his days when he was a boxer.
The coaches took their teams bowling at Red Rock Casino. Sonnen then challenged Jones to a bowling match, betting whoever bowls the lowest score after three-frames had to coach a session for the other team while wearing that team's jersey. Jones lost and agreed to the terms.
Both teams celebrated Thanksgiving by having a huge feast at the house. However, McDaniel and Casey were unable to eat due to having to make weight.
Kelvin Gastelum got a surprise visit from Ronda Rousey, who guest coached Team Sonnen in judo techniques.
The black team had two fighters in the finale; that meant Sonnen, as the winning coach, would get a custom Harley Davidson motorcycle.
The Finale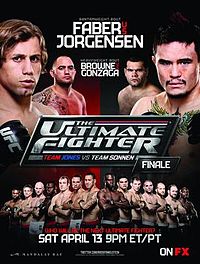 Bantamweight: Urijah Faber def. Scott Jorgensen Submission (rear-naked choke) at 3:16 of round 4.
Middleweight: Kelvin Gastelum def. Uriah Hall Decision (split) (29–28, 28–29, 29–28).
Coaches Fight: UFC 159 was held on April 27, 2013 in Newark, New Jersey.
Light Heavyweight Championship bout: United States Jon Jones (c) vs. United States Chael Sonnen
Jon Jones (c) defeated Chael Sonnen via TKO (elbows and punches) after 4:33 in the first round.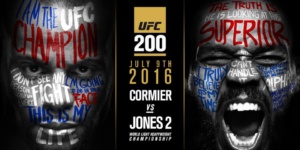 Where are they now?
Kelvin Gastelum: "The Gas Man" as I've dubbed him, shocked a lot of people by winning the season. Since then he has gone on to have some weight issues trying to make 170. The 24 year old is 11-2 and has a big fight on UFC 200 against former sometimes welterweight champion Johny Hendricks. He most recently lost to Neil Magny by decision which sort of derailed him a bit.
Urijah Faber: Do I really need to do this one?  The 37 year old California Kid is 33-8 and is coming off a weird three fight Frankie streak. He beat Francisco Rivera, lost to Frankie Edgar, and beat Frankie Saenz. He's currently slated to face current Bantamweight champion Dominick Cruz at UFC 199.