@MichaelCoughlin
THE ULTIMATE FIGHTER: TEAM McGREGOR vs. TEAM FABER Cast Revealed in UFC press release. No, I'm not going to reprint the whole thing. Who would do that? Anyways. This is the first time Mcgregor will coach and the second time for Faber. They won't fight one another when the show is over. Conor will fight Jose Aldo in the biggest show of the year. Faber doesn't have a fight lined up. Sucks to suck.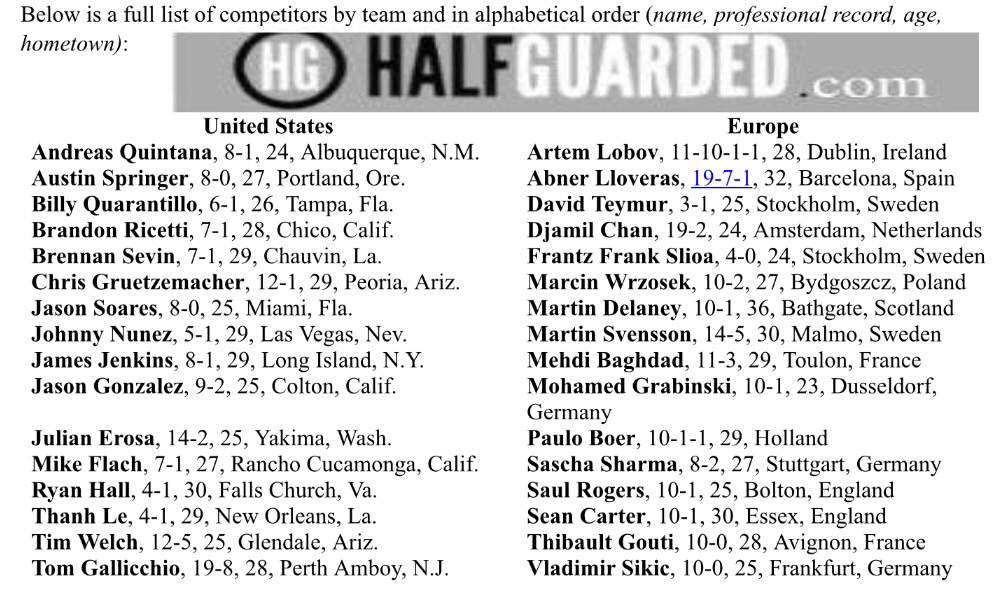 It'll be Team America (FUCK, YEAH!) vs Team Not-America.
The season premiere is Wednesday, September 9 at 10 p.m. ET on FOX Sports 1.