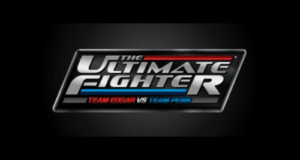 Is this still really a thing? I didn't watch a second of this season, but I did see the coaches fight at the end, and holy shit, it was pathetic. It was a really embarrassing showing by BJ Penn. But I digress…
Air date: This season aired from April 16 – July 6, 2014, on Fox Sports 1. Featured on this season was a mix of middleweight and light heavyweight competitors.
The Teams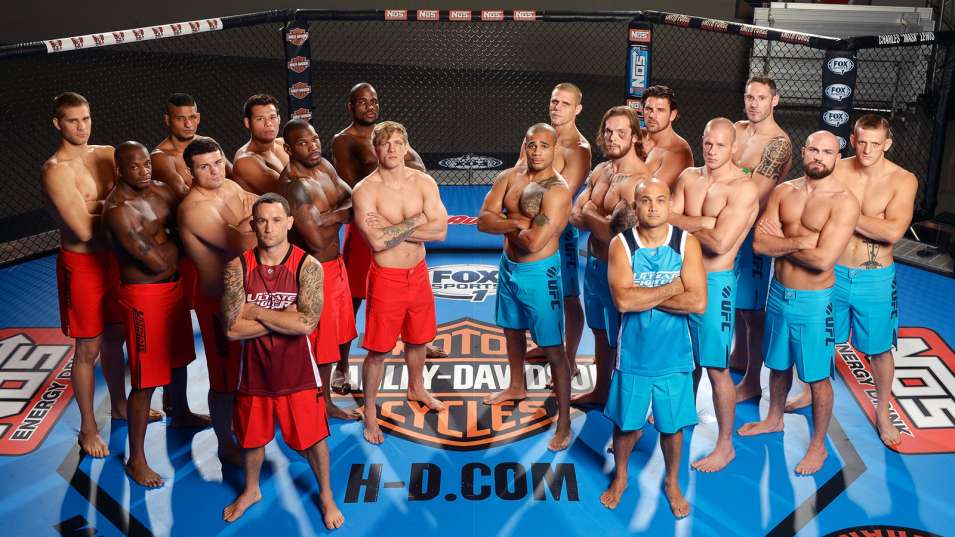 Team Edgar
Middleweights: Hector Urbina, Ian Stephens, Eddie Gordon and Dhiego Lima.
Light Heavyweights: Todd Monaghan, Patrick Walsh, Matt Van Buren and Corey Anderson.
Team Penn
Middleweights: Cathal Pendred, Roger Zapata, Tim Williams and Mike King.
Light Heavyweights: Daniel Spohn, Chris Fields, Anton Berzin and Josh Clark.
Highlights
Edgar and Penn meet and appreciate the opportunity to coach this season and fight for the third time. They both share their respect for each other and admit that there's no bad blood between the two other than their competitive spirit. That should make for entertainment. Shiva H. Visnu. Where are the producers?
Dana White reminds the fighters that they could receive $25,000 for Knockout of the Season, Submission of the Season and Fight of the Season. He also tells them that the winning fighter and coach will get a Harley Davidson motorcycle as well.
The hype is pretty high on Pendred as he is the former Cage Warriors welterweight champion and he is the only fighter who made it into the house without actually fighting. Even Dana White says people are blowing him up on Twitter about him.
Frankie Edgar brings in Brazilian jiu jitsu black belt and MMA legend Renzo Gracie to help his team.
Matt Van Buren (nicknamed "Gutter") "gutter talks" his way into being disliked by the other fighters at the TUF house and challenges Chris Fields to a fight just because Fields commented about his "country" accent, right after Van Buren joked about his Irish accent.
The blue team takes a break from training to celebrate Halloween by carving Jack-o'-lanterns and giving out candy to trick-or-treaters (including Edgar and his two sons who came dressed as Teenage Mutant Ninja Turtles). A couple of fighters even dressed up in women's clothing for their costumes.
This season's "Coaches Challenge" put Frankie Edgar and B.J. Penn against each other in a kayak race at a nearby lake. They had to paddle around buoys and race under a bridge to the finish line. Penn won the competition earning $10,000 for his team ($1,500 per fighter), joking that it is how his ancestors got to Hawaii.
Disgusted with Team Edgar's lack of cleanliness, Mike King leaves a sign with profanity to clean their dishes. This note rubs Eddie Gordon the wrong way before their fight, saying "somebody's getting bullied" in the cage, "and it's not going to be [him]."
To try and motivate the fighters, White tells them instead of going for a boring decision win, go and get that money and either get a knockout of the night, a submission of the night or a fight of the night for a chance to earn a total of $50,000.
Before the red team's training, Edgar confronts Walsh in front of the team and assistant coaches in the locker room to discuss his actions about training with Team Penn, causing Walsh to get emotional because the whole situation was poorly handled by Edgar and it is unwanted stress before his fight.
The Finale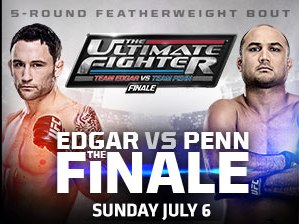 Main Event: Frankie Edgar def. B.J. Penn TKO (punches) at 4:16 of round 3. This was easily the saddest performance of BJ Penn's illustrious career.
Light Heavyweight Tournament Final: Corey Anderson def. Matt Van Buren TKO (punches) at 1:01 of the VERY first round. I wonder what Matt's uncle Marty thought of this disgrace. Martin Van Buren was the 8th president of the U.S. and only served one term.
Middleweight Tournament Final: Eddie Gordon def. Dhiego Lima KO (punches) at 1:11 of round 1.
Where are they now?
Francis Edgar: At 34, "The Answer" is sporting a 20-4 record after most recently handing Chad Mendes a beatin'. He's primed to face Jose Aldo for the interim featherweight championship at UFC 200. Meanwhile, the actual champ Conor McGregor will face Nate Diaz at UFC 202 for no real reason, at 170 pounds.
Corey Anderson: "Beastin' 25/8" while not the easiest nickname to spit out, is having a heck of a career. He's only 26 but is 8-2 and has fought some real tough dudes. He most recently lost to Shogun Rua, but hey, it's fucking Shogun!
Edward Gordon: He's been cut by the UFC and hasn't fought in a year. Who cares.
Summary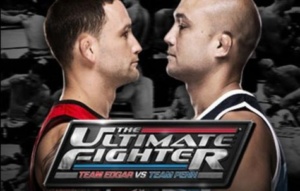 Frankie Edgar is one of my favorite fighters of all time. He's such an awesome guy, an amazing wrestler, incredibly tough fighter, and he's cute. However, this season was booooooooring! Skip it.