The other day on Twitter I saw #BabesForTrump trending (something like that).  Anything with babes in it immediately catches my eye so I clicked and it was what I expected: some hot chicks with Trump hats on, some people posting pictures of rats and stuff, and so on.  Still, I saw some hot chicks in bikinis so it was a net win of my time.
Then I got curious if there was such a group for Hillary Clinton.  Granted, given Clinton's positions on issues, finding a bunch of really hot women showing skin in support of Hillary was always going to be a stretch.  Still, it's the Internet, right?  I can find a man getting fucked to death by a horse, surely I'd find some hot chicks with "VOTE HILLARY" written on their cleavage or something.  There were Bernie Bros why not Hillary Hos?
NOTHING.  I checked Twitter, Instagram, and Google images: zilch.
I had the idea for writing this post originally as just a troll job because I thought it'd be funny to show hot women for Trump and then a bunch of ugly women for Hillary.  But, seriously, I couldn't find hot women for Hillary.  Which is odd because she has more female support than Trump so the odds are in her favor.  Also, again: INTERNET HAS EVERYTHING!
Here is what I found for Hillary: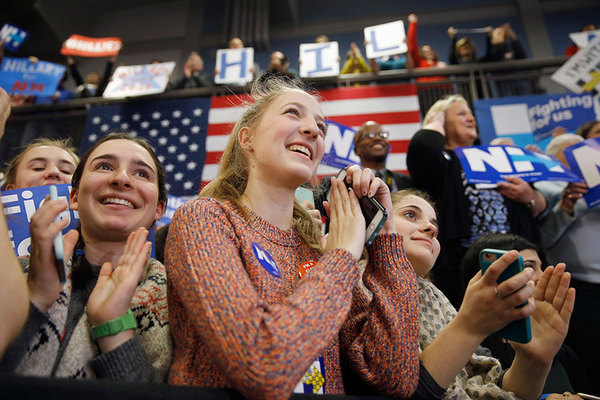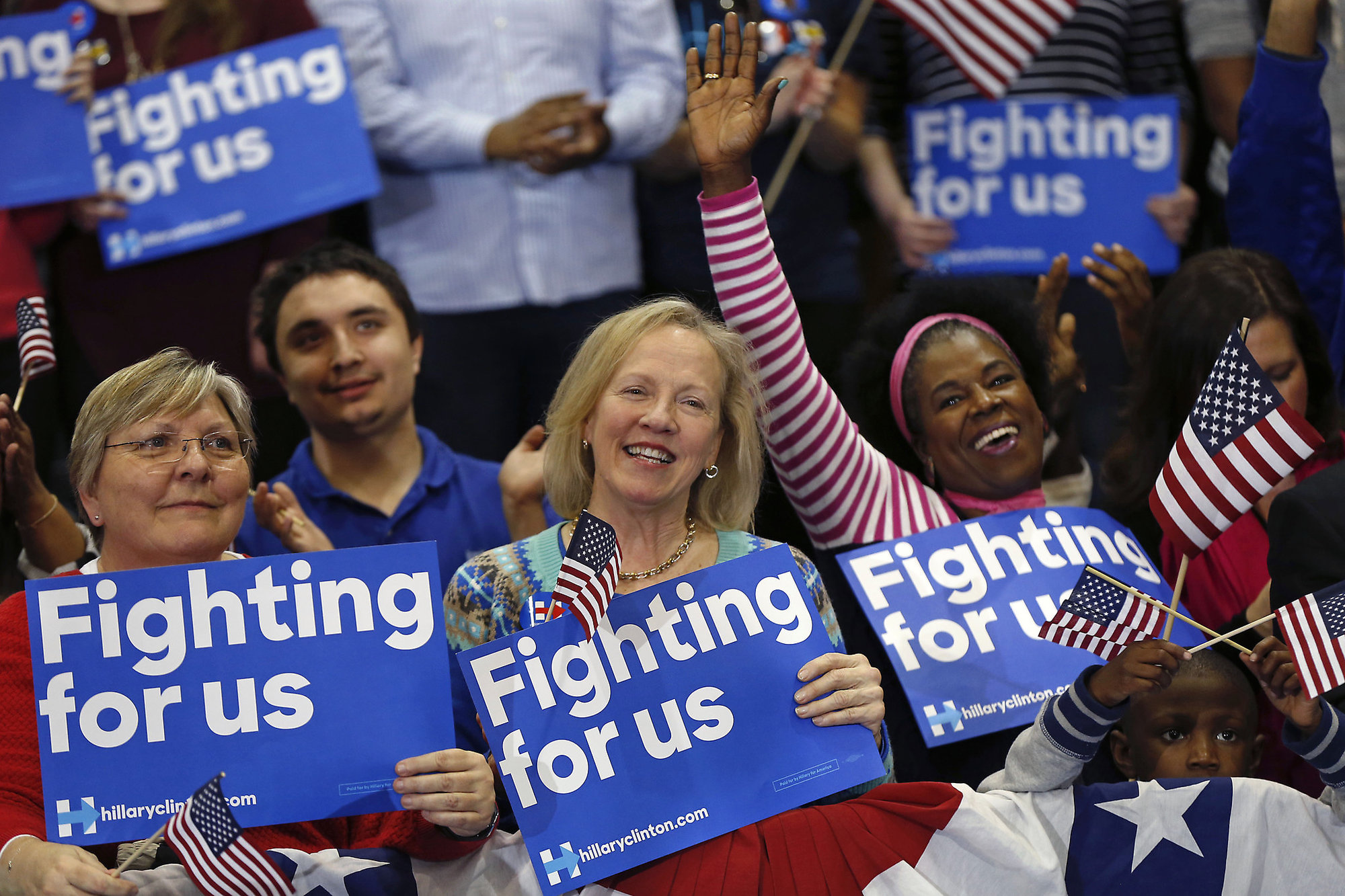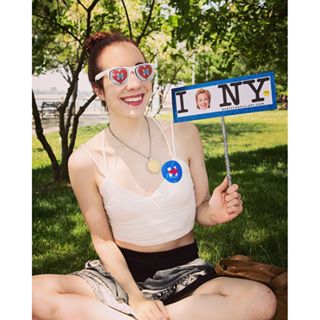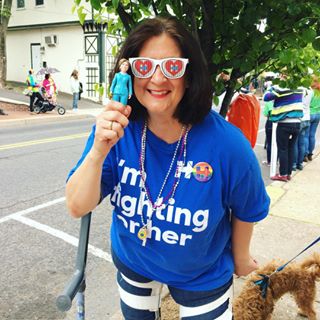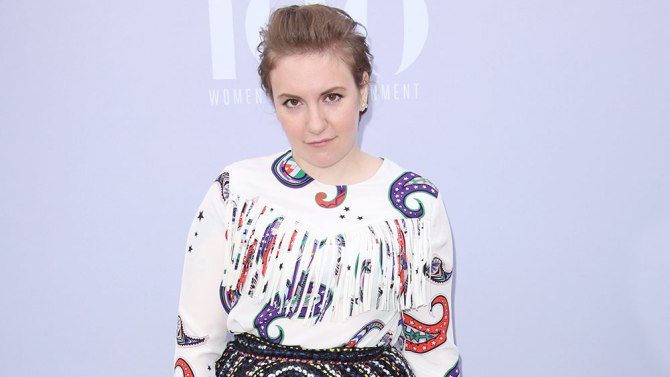 And this is is what I found for Trump: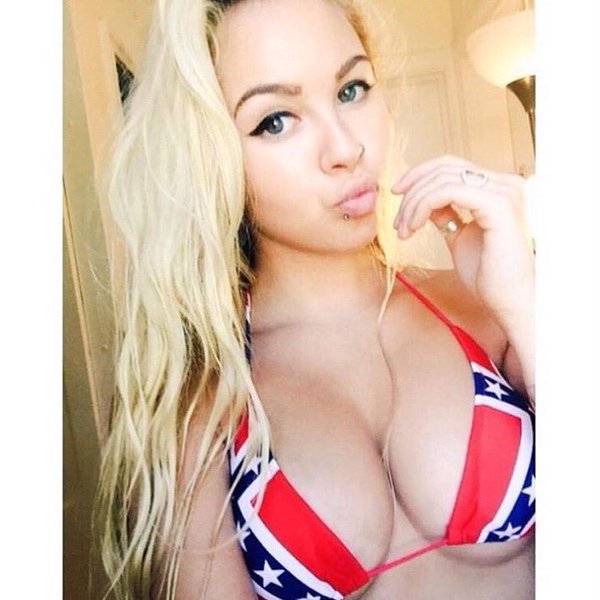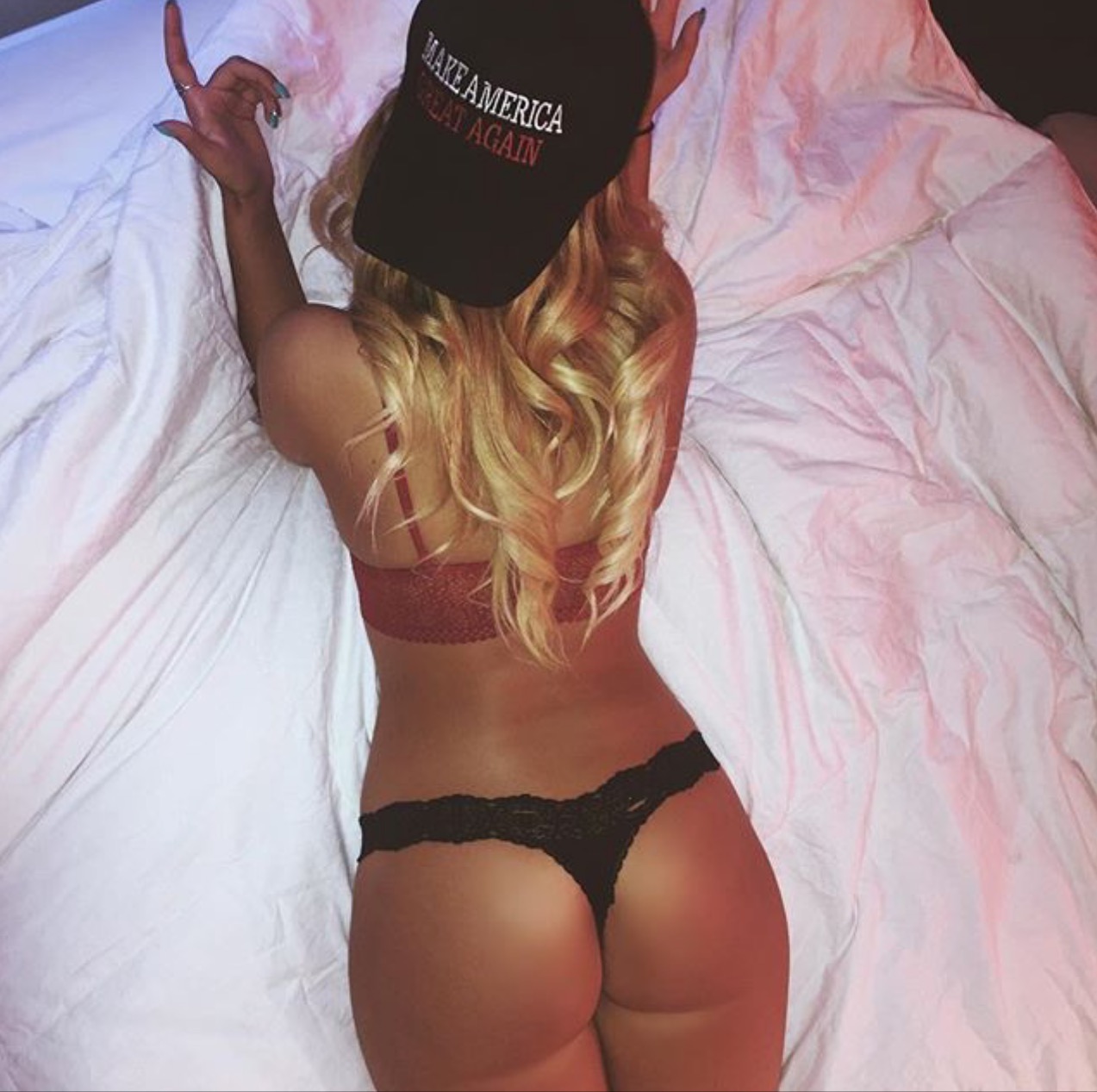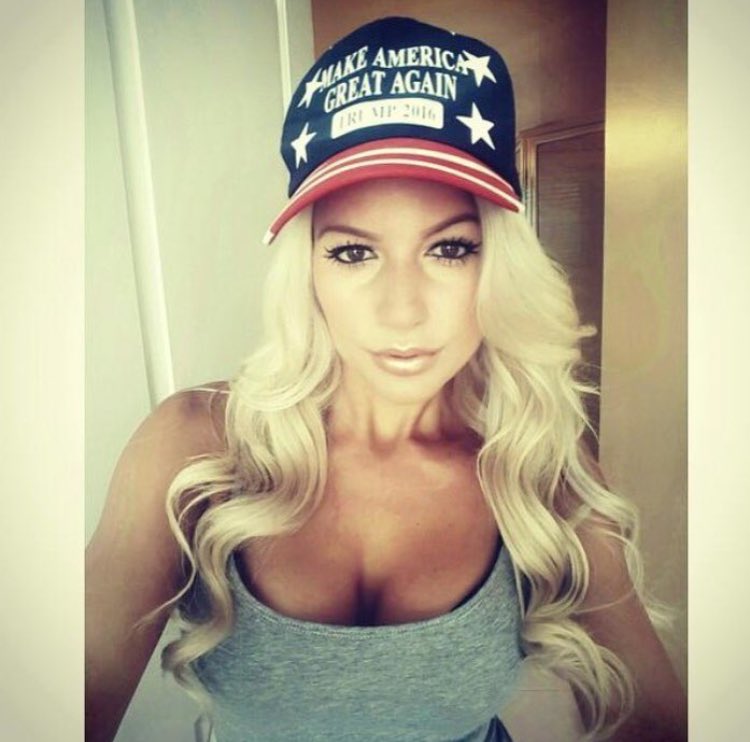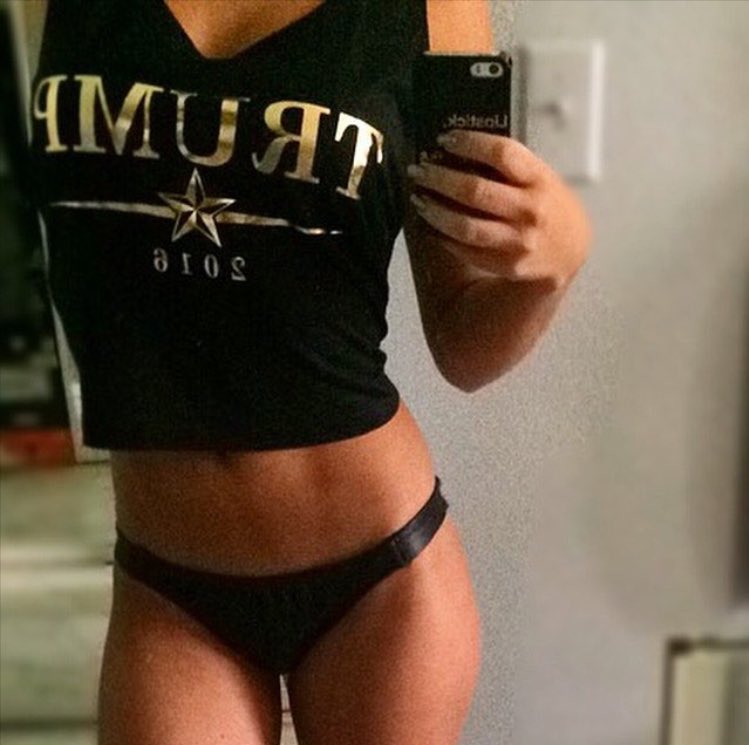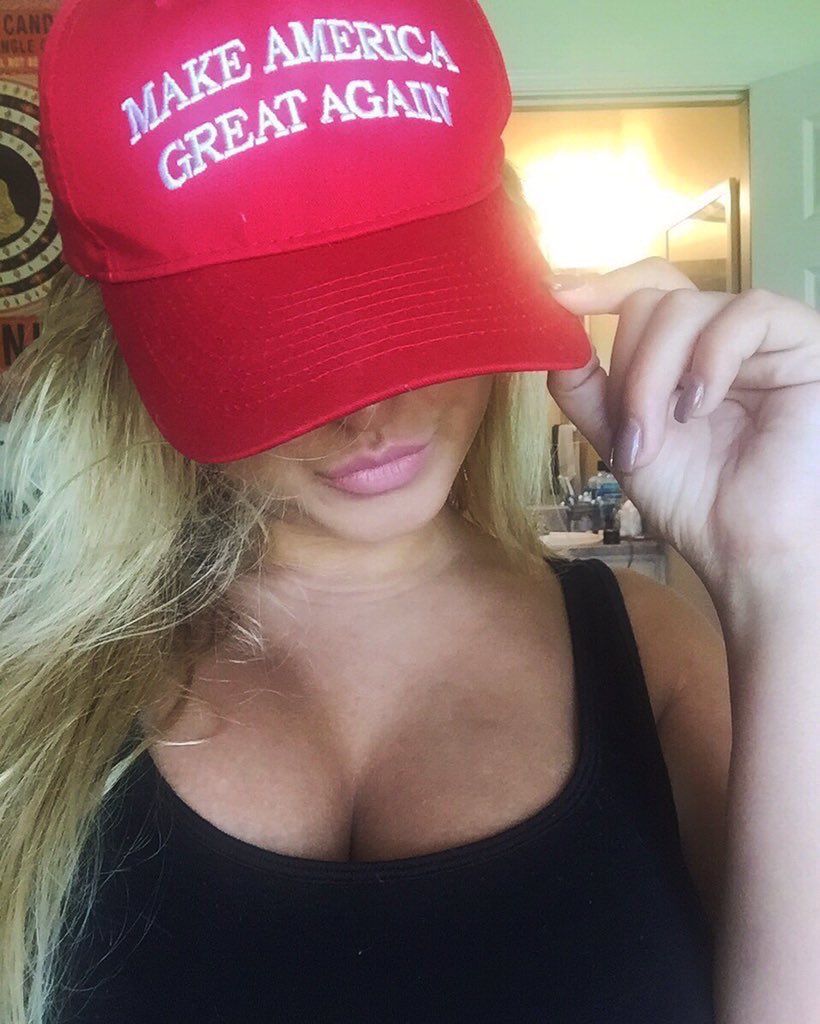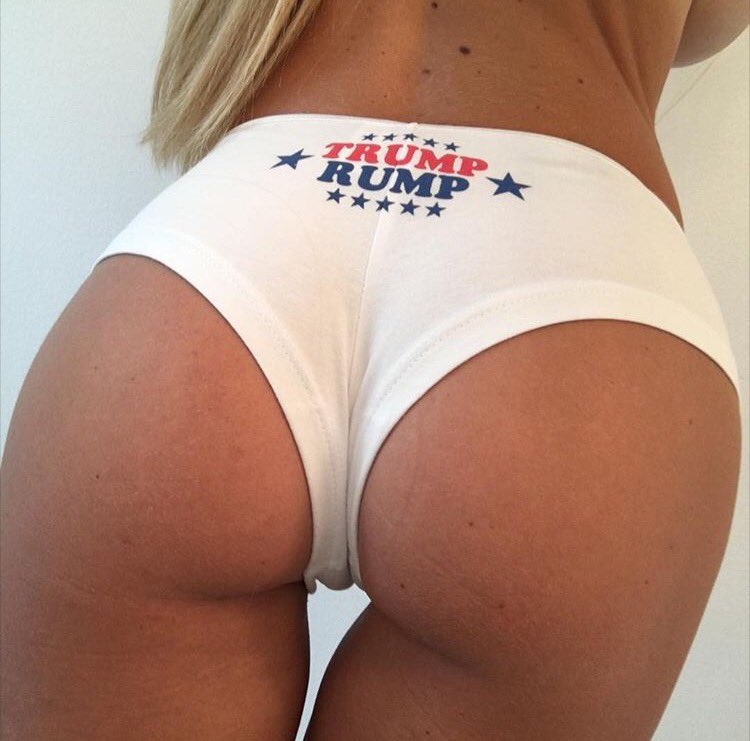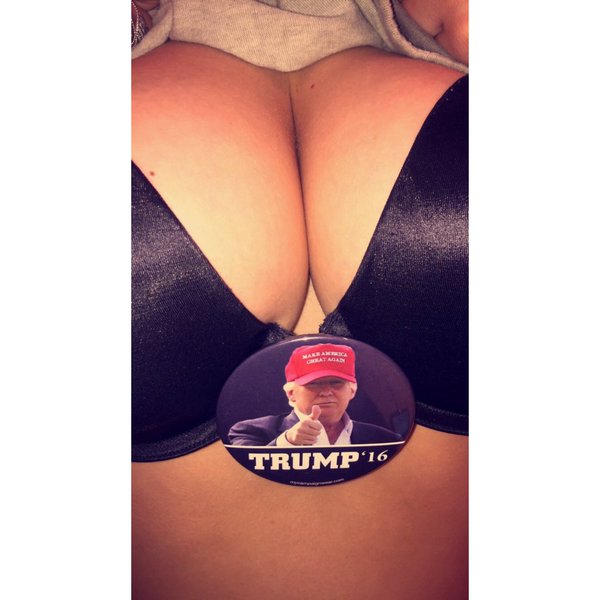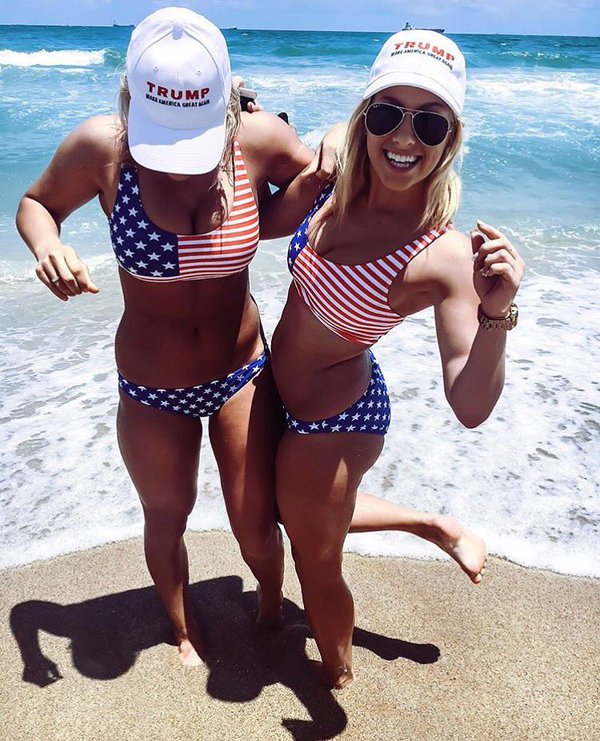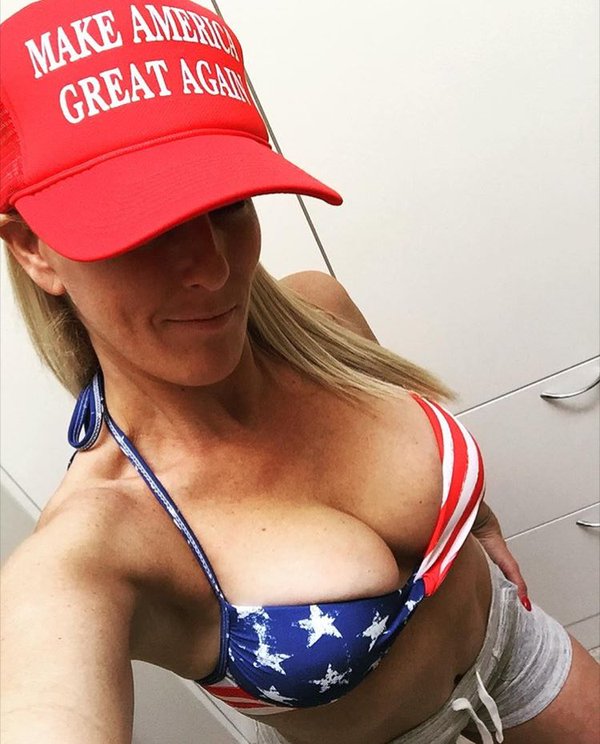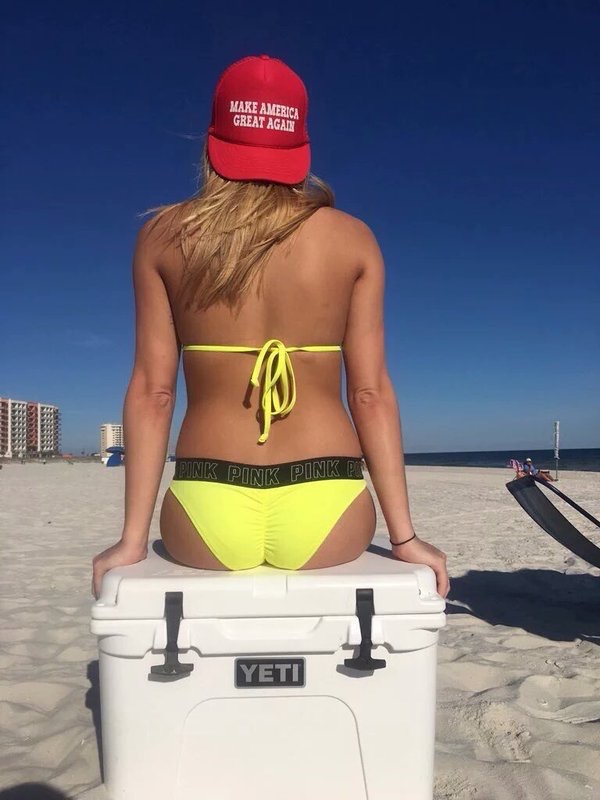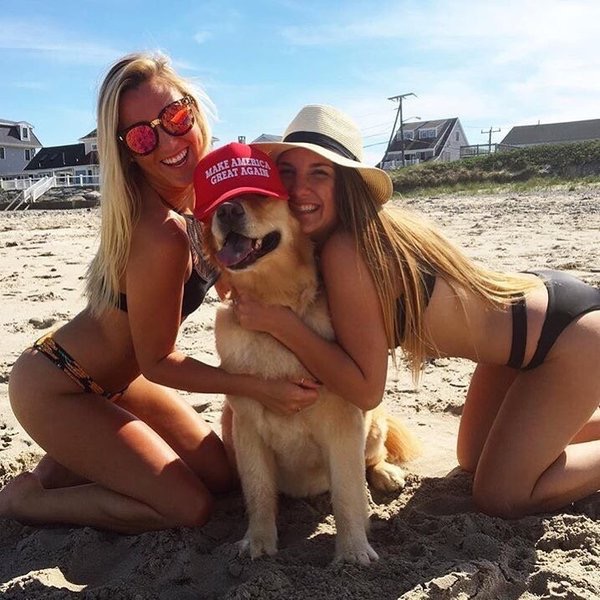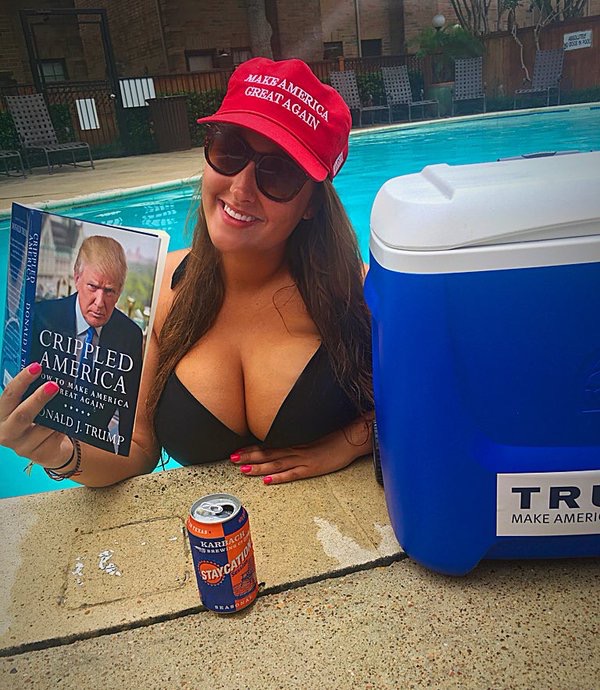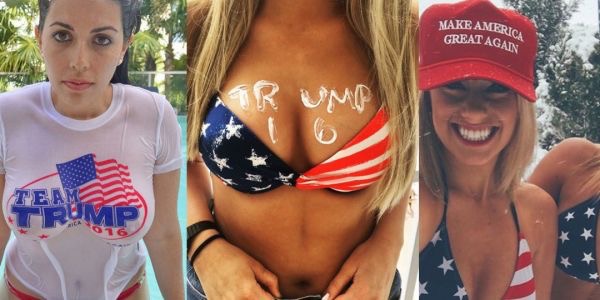 So, if you're a hot chick reading this and you support Hillary, send a photo.  Leave a comment below and I'll make sure to get in touch with you. I'll blur your face and all that.  Because, I'll be honest, my vote is for sale.  I live in Illinois.  This state is going to Hillary no matter what, so I can vote for Mickey Mouse and it'll mean just as much.  Selling it for boobs makes as much sense as anything.