@chris_najdek on IG & Twitter
@NajdekChris on Twitter while my other Twitter is suspended because Twitter sucks
Washington D.C.-
After discovering that Melania Trump has a son who has been roaming the streets of D.C. and been subjected to the dangers and temptations of flavored vaping, President Donald Trump has decided to let the lil fella live in the White House with his mother and Donald Trump.
While reporters tried to remind The President that Barron is indeed his biological son, Trump insisted Melania won him at a raffle during a fundraiser for white children who still look kinda foreign.
The decision to allow Barron to live with them came on the heels of the news that Trump was going to support Melania's attempt to ban flavored e-cigarettes in an effort to stop America's youth from a practice called "Vaping", which research suggests is very harmful to the lungs of a generation of little pussies. Hell, my grandfather was sneaking Camel Unfiltereds behind the shed when he was 8 years old and it took 60 years for pure tobacco smoke and black tar to destroy his lungs and kill him like a god damn man.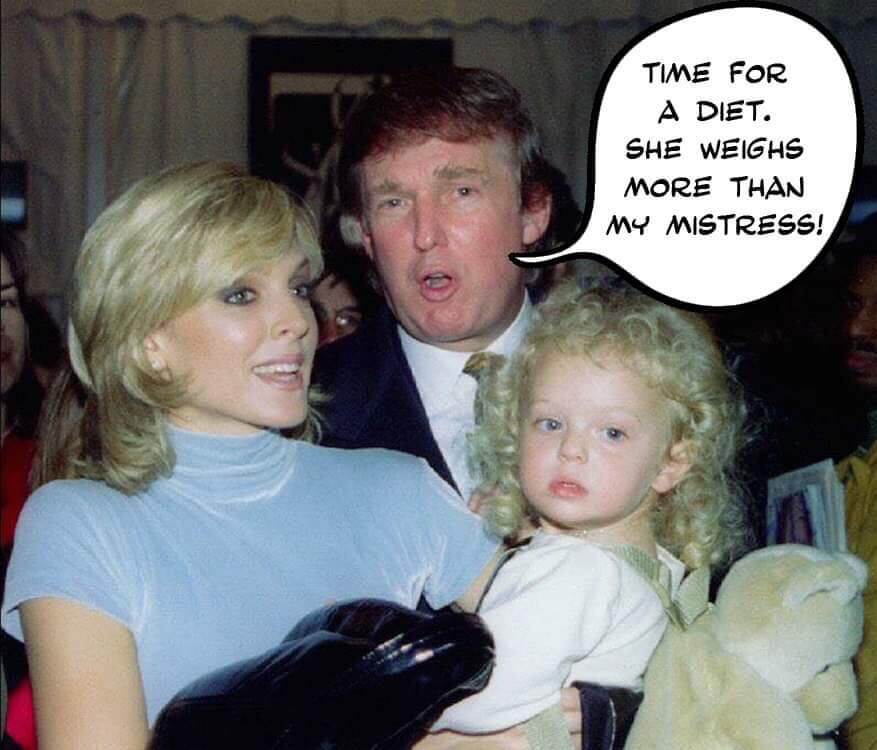 These little bitches can't even take some vaporized strawberry hazelnut smoothie drops in their weak ass lungs before a peanut allergy spreads to their esophagus?!?!
Anyway, the news wasn't all good for the unclaimed Trump children as Tiffany Trump was denied a room to live in at the White House. As feared, she roamed the streets of Washington D.C. looking for something to fill the overweight void left by her fat father who hates her because he thinks she's fat even though he's really fucking fat. Sadly, reports surfaced that she turned to, you guessed it, vaping. Tiffany was last seen puffing on a mango kiwi flavored Juul pod in the heart of D.C.'s most dangerous neighborhood.
Those close to Tiffany fear she will become a complete pussy if this keeps up and in no time will be dressing like Anime characters and blowing gamers for hits from their flavored vape pens while her father shows off the daughter he is actually proud of and trying to fuck.
Halfguarded did not try to reach Eric and Donald Jr. for comment because they're astonishingly fucking stupid and probably too busy defrauding charities for terminally ill children out of money so they can fund a trip to Africa and kill an animal with ivory tusks so they can keep adding to Eric's overbite.