Mike's Couch
Next to the Only Dog Remaining in His Life
Hi, everybody.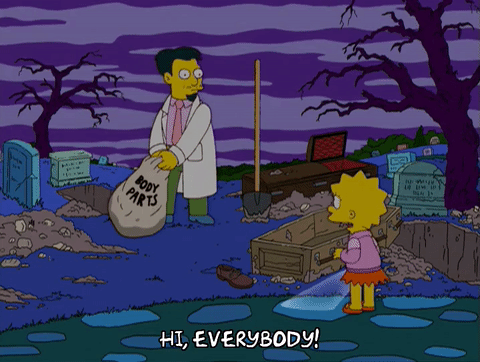 Now that introductions are out of the way, let's move on to the subject of the day: The Inhumans TV show on ABC.  I'll be watching it tonight.  These will be my thoughts.  If I watch anything else, I'll record some of those thoughts too.
Oh, and, yes, I'm gonna get REALLY lit before I do this.  Lit?  Is that right?  I don't know.  Crunked?  I have no idea how these things work.
INHUMANS TV SHOW REVIEW AND THOUGHTS
– I bet I don't regret skipping the IMAX of this badboy.

I am live tweeting my thoughts because it forces me to be pithy. I'm just gonna copy and paste those brilliant tweets here for the sake of content.
Woman sees stranger in woods and asks "WHAT are we?" Not where but what. This is already some special shite. #Inhumans

— ⒽalfGuarded (@HalfGuarded) September 30, 2017
Who would think fucking on a ton of hair is sexy? #Inhumans

— ⒽalfGuarded (@HalfGuarded) September 30, 2017
Oooh a little Lockjaw animation in the credits. Now the show is supposed to be light and airy. I see. #Inhumans

— ⒽalfGuarded (@HalfGuarded) September 30, 2017
Someone is looking at a blurry picture of the moon and thinks, "That's a hoof." Do ppl who write this know actual ppl? #Inhumans

— ⒽalfGuarded (@HalfGuarded) September 30, 2017
You can buy a green screen on Amazon for like $100. It appears that the animators for Lockjaw did just that #Inhumans

— ⒽalfGuarded (@HalfGuarded) September 30, 2017
Hit a certain age and become an adult. So #Inhumans are Jews going through a bar mitzvah…

— ⒽalfGuarded (@HalfGuarded) September 30, 2017
Oh. His power is to see the future in vague terms. So: an Daniel in the den of inhuman lions #Inhumans

— ⒽalfGuarded (@HalfGuarded) September 30, 2017
The villain is the black/gay/woman of the story. Uh? #maga ? #Inhumans

— ⒽalfGuarded (@HalfGuarded) September 30, 2017
He sees every flaw – which doesn't explain why he has to talk abt them all #Inhumans

— ⒽalfGuarded (@HalfGuarded) September 30, 2017
"Your super power is … YOU GET TO BE A HUMAN PROJECTOR!" #Inhumans

— ⒽalfGuarded (@HalfGuarded) September 30, 2017
Hellen Keller and Anne Sullivan rule on #Inhumans

— ⒽalfGuarded (@HalfGuarded) September 30, 2017
Just because you can't make a sound doesn't mean you have to frown #Inhumans

— ⒽalfGuarded (@HalfGuarded) September 30, 2017
Hiring a pretty boy to act as the silent thoughtful wise king is like hiring me to be the decent human being advisor #Inhumans

— ⒽalfGuarded (@HalfGuarded) September 30, 2017
Do tv ppl know most brothers don't wanna bone their sister in law? #Inhumans

— ⒽalfGuarded (@HalfGuarded) September 30, 2017
A NASA rover sent to dig up moon rocks (?) is the biggest threat to the #Inhumans – JOHNNY 5 IS ALIVE!

— ⒽalfGuarded (@HalfGuarded) September 30, 2017
Calm confusion is how most of us react to hearing about the overthrown of a monarch. #Inhumans

— ⒽalfGuarded (@HalfGuarded) September 30, 2017
Fair is fair, showing how Karnak sees weaknesses was cool #Inhumans

— ⒽalfGuarded (@HalfGuarded) September 30, 2017
(That was a highlight in retrospect.)
Her hair is as dangerous as a pair of 8 foot long arms – a bit of a pain but hardly insurmountable#Inhumans

— ⒽalfGuarded (@HalfGuarded) September 30, 2017
I once got a haircut and cried. I was 3. #Inhumans

— ⒽalfGuarded (@HalfGuarded) September 30, 2017
Blackbolt couldn't meditate while he greased up his hair? #Inhumans

— ⒽalfGuarded (@HalfGuarded) September 30, 2017
Superman had kryptonite; Medusa has scissors #Inhumans

— ⒽalfGuarded (@HalfGuarded) September 30, 2017
The super amazing warrior is dumbstruck by finding himself on the only planet he's ever studied… #Inhumans

— ⒽalfGuarded (@HalfGuarded) September 30, 2017
"I know that if you make a sound, you'll destroy and kill people, but … just for me?" #Inhumans

— ⒽalfGuarded (@HalfGuarded) September 30, 2017
Is Maximus seriously portrayed as the 2017 Thomas Jefferson? #Inhumans

— ⒽalfGuarded (@HalfGuarded) September 30, 2017
"Acknowledgement as your new king."

"No! I'm a proud racist!" #maga #Inhumans

— ⒽalfGuarded (@HalfGuarded) September 30, 2017
"You put her in a ponytail and some glasses, have her use the word 'triangulate', and she'll totally pass as smart." #Inhumans

— ⒽalfGuarded (@HalfGuarded) September 30, 2017
YOU MADE ME BLEED MY OWN BLOOD. #Inhumans

— ⒽalfGuarded (@HalfGuarded) September 30, 2017
Some people just look at the sun to figure it NSEW, but Karnak uses his super powers! #Inhumans

— ⒽalfGuarded (@HalfGuarded) September 30, 2017
Did they really have it so the black guy can't swim? #Inhumans

— ⒽalfGuarded (@HalfGuarded) September 30, 2017
Am I alone in admitting I'd probably immediately betray my family for the lap of luxury? #Inhumans

— ⒽalfGuarded (@HalfGuarded) September 30, 2017
"I just realized they're tracing this call … but I'll keep talking for a while longer." #Inhumans

— ⒽalfGuarded (@HalfGuarded) September 30, 2017
Is #Inhumans using a @WestworldHBO set?

— ⒽalfGuarded (@HalfGuarded) September 30, 2017
"You're a mutated horse man from the moon and you say trouble is coming? Brah, we are SURFERS. We ain't scared." #Inhumans

— ⒽalfGuarded (@HalfGuarded) September 30, 2017
Holy shit! They're 90 mins in and nothing has happened. #Inhumans

— ⒽalfGuarded (@HalfGuarded) September 30, 2017
"Go kill them."
"I'll go by myself, best to be discreet."
You just lead a coup and now you're worried about discreet? #Inhumans

— ⒽalfGuarded (@HalfGuarded) September 30, 2017
Hawaiian cops are so desperate for unjustified killings they'll pull a weapon on a shoplifter #Inhumans

— ⒽalfGuarded (@HalfGuarded) September 30, 2017
When the guy who is literally tall, dark, and handsome stands in for victims of abuse #Inhumans

— ⒽalfGuarded (@HalfGuarded) September 30, 2017
Maximus deposed his brother in a coup but needs a soothsayer to tell him ppl don't approve. #Inhumans

— ⒽalfGuarded (@HalfGuarded) September 30, 2017
If I wasn't a nerd who longs for the touch of a woman, why would I be watching #Inhumans ?

— ⒽalfGuarded (@HalfGuarded) September 30, 2017
You: can shoot fire from your fingers; have a teleporting dog the size of a pony.

Him: can talk.

And you lose still.

— ⒽalfGuarded (@HalfGuarded) September 30, 2017
At least it is realistic as far as cops assuming someone exercising their right to not speak is suspicious #Inhumans

— ⒽalfGuarded (@HalfGuarded) September 30, 2017
At doors are the downfall of all genetically modified super people #Inhumans

— ⒽalfGuarded (@HalfGuarded) September 30, 2017
No fingerprints. No idea. Unique clothes. Is Black Bolt … The Joker? #Inhumans

— ⒽalfGuarded (@HalfGuarded) September 30, 2017
Ahhhh. The Royal shiv! #Inhumans

— ⒽalfGuarded (@HalfGuarded) September 30, 2017
Land on earth. Murder someone. Wrap body in a tarp. #Inhumans is the new E.T.

— ⒽalfGuarded (@HalfGuarded) September 30, 2017
The bad guy is a dude who freed people from a eugenics experience that would've given Mengele a hardon #Inhumans

— ⒽalfGuarded (@HalfGuarded) September 30, 2017
Stuff YOU Can Buy