The Inhumans are a collectively insane race of people who believe in genocide and should be shuttered back to the isolation from whence they came.
In the world of Marvel Comics, there are basically three main strains of human beings: humans, mutants, and Inhumans.  The latter have been around the comic world for some time but have only recently been elevated to main-event status.  This elevation occurred when their former king, Black Bolt, released a magic gas known as the Terrigen Mist, across the world.  It turned untold numbers of people into Inhumans.
It sentenced many others to death.
Who are the Inhumans?
A long time ago, there were humans walking around, minding their own business, as humans are want to do.  This alien race known as the Kree showed up and did some mucking around with the DNA of a bunch of people.  They were fighting a war and thought they could create super soldiers of a sort.  But then they quit because someone told them their work would one day come back to haunt them. (It did.)
So, there were all these humans walking around with manipulated DNA.  However, a sub-branch of these newly engineered humans – known as the Inhumans – went into hiding, developed their own society, and all this other stuff you don't need to know about. (They believed in selective breeding, a caste system, and once moved to the moon.)
What you do need to know is that they figured out if they exposed themselves to what's known as the Terrigen Mist, they'd get super powers.  They'd enter this chamber, get gassed, and pull an inverted holocaust.  That was the state of things for a long time: there were what could be called dormant Inhumans and Inhumans fully aware of and embracing of their Inhuman DNA.
The Inhumans do something inhumane
Then, the aforementioned releasing of the Mist across the entire world took place.  It wasn't an accident, Black Bolt figured it would shore up the Inhuman numbers for a war.  (It did.)  The Mist became this cloud that floats around the globe and gives powers to those people who carry the manipulated DNA from way back when (sometimes called NuHumans – because everything needs a tag).  If you aren't of that bloodline, no biggie, it's harmless. (This wasn't always the case but it is now – comic books change things a lot.)
But there aren't two kinds of humans, there are three: mutants.
Mutants are the X-Men and all of those people.  They're human beings but have a gene that gets activated, usually during puberty, and then they get super powers.  They are hated and feared by a world they've sworn to protect.  For decades, they've been the stand-in oppressed group for a writer to use when penning pseudo-societal commentary.  Sometimes they're an allegory for the 1960s Civil Rights Movement, sometimes the gay rights movement, and so on. Pick your aggrieved people, they're them.
When mutants get exposed to the Mist, they die a painful death called M-Pox.  The Inhumans, likely, didn't know this would happen.  To their credit, they've tried working with mutants to find a vaccine but with no luck. (Jenny McCarthy hasn't appeared yet.)  However, when the mutants first tried to stop the Misty Cloud of Death, the Inhumans fought to stop them – and did.  The only good this fight has done is to kill Cyclops.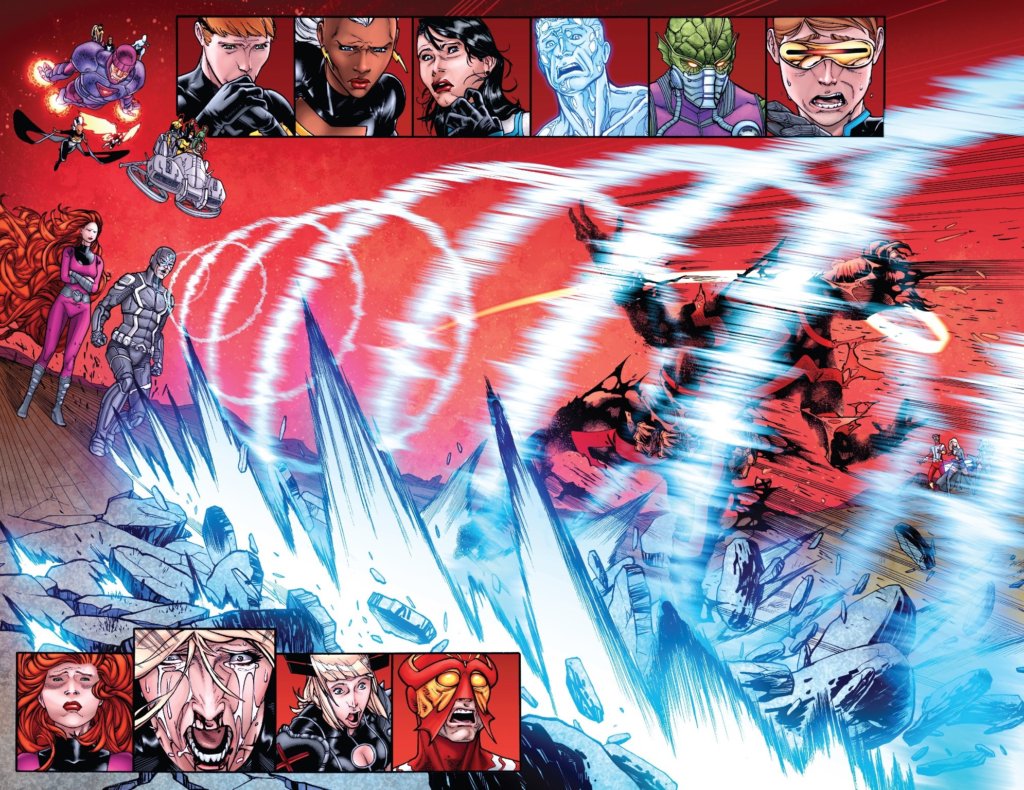 Yes, the Inhumans released a death plague that will eradicate a race of people and the eventual reaction was to keep this new status quo alive and well.
The Inhumans are Monsters Amongst Men
The two sides are still fighting about this issue.  The X-Men have had to live in limbo – yes, THAT limbo – just to escape the Magic Death Cloud.  This isn't a "I can see both sides" argument: the Inhumans are willing to let an entire race of people die just so they can have fancy super powers.  I want to stress that: they only get super powers.  If those with Inhuman DNA don't get exposed, they just live life as normal people, as they have for millennia.
The Cloud 'O Death is also settling nearer and nearer to the globe, spreading wide, and making it impossible for mutants to even run away from.  Better hope limbo has a few more bunk beds, I guess.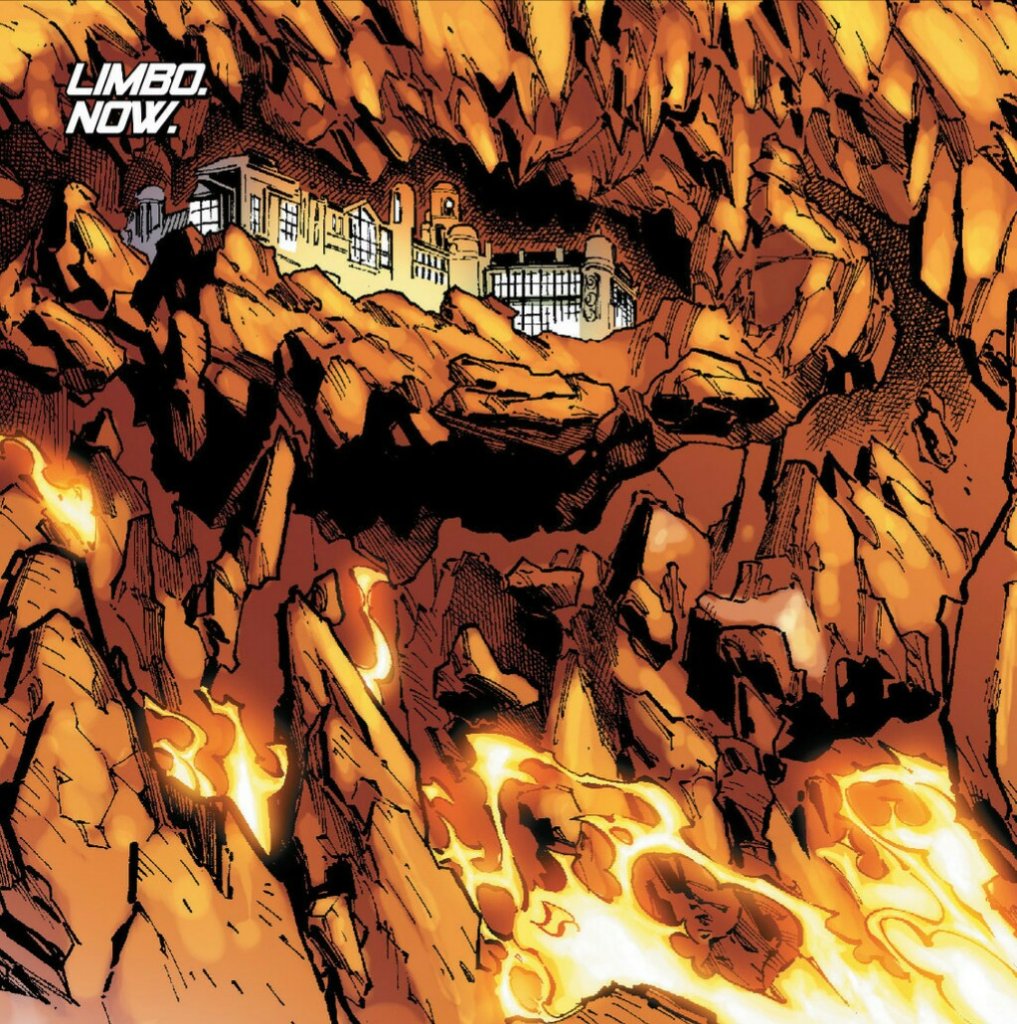 And don't forget that this is an involuntary process now.  You used to choose if you were going to get misted, now it just floats down and screws up your life.  People are having this transformation forced upon them by the Death Cloud. Sure, some people win and become cool, good looking people who can shoot fire and such, but some folks end up looking like ugly bug crap in a sack of uglier human vomit.
To the original Inhumans, this transformation was central to their lives.  It was basically their religion.  This is the equivalent of them forcing their religion on people; the Inhumans are essentially ISIS.  They are OK with letting people be turned into Bug-Crap-Vomit Man against his will, and are passively fine with engaging in the genocide of a race – all so that they can act out their religious fanaticism.
"In order for those people to not die the painful death of a species, our group will have to endure the indignity of walking around without 30 feet of hair we can psychically control and won't have anymore dogs that can teleport, OH NO!"
The Inhumans have shown the bare minimum concern for other races living on earth.  They released the Terrigen Mist without knowing what it would do to humans or mutants, forcing some humans to undergo a traumatic transformation they did not choose, and sentencing every mutant to painless and needless death.  For this, the Inhumans have demonstrated to no longer have humanity and are little better than modern-day Nazis.
Down with the Inhumans; long live mutants.