The photos are sad: Cris Cyborg wants to be beautiful. Cyborg, as she's best known, fully flush with makeup, a gleam in her eye desperate to not be seen as her public persona: angry, ugly, monster who kills. They aren't just the glamour shots that most women in MMA essentially must take in order to make it in a man's world, they're something more. They resonate to me, crying out for people to not see her as a glorified gorilla.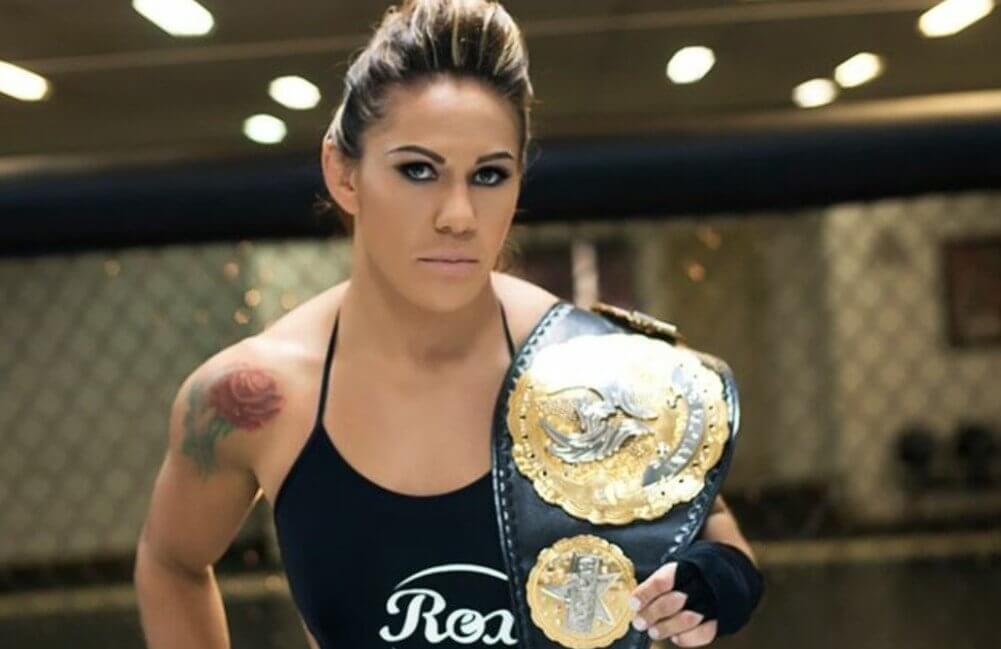 I know the pundits and such, and what they say. She should embrace the "mean, ugly, unstoppable monster." That to do so allows her to be a perfect foil for the pretty blonde haired champion (once Ronda, now Holly). It's a trope of movies, pro wrestling, just any form of story-telling: you need the dragon so the hero can slay it and be King (or in this case, Queen).
But there's Cyborg and it's forced. She doesn't want to be a sex symbol so much as I think she just doesn't want to have play the role of modern Andre the Giant. And who can blame her? Who wants to be known to the world as … a beast?
What's wrong if Cyborg wants to be beautiful?
Ronda gets to get painted up and be in Sports Illustrated; Holly Holm doesn't embrace the sexuality, but everyone is comfortable with her as this All-American Girl-Next-Door type, and even Miesha Tate gets to be a sex symbol. And that's just at 135 lbs. Paige VanZant wouldn't have had her "very rough road to the UFC" were it not for her Lolita-reminding looks. Heck, Michelle Waterson is a great fighter and her nickname is the Karate Hottie.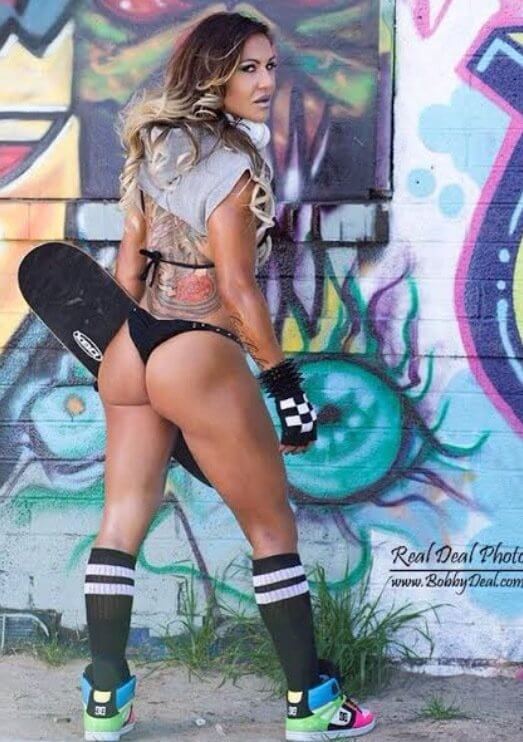 Cristiane CYBORG Justino – she still had the same nickname as her former husband. Heck, I started this piece calling her Cris Cyborg because that's – far and away – what most people know her as. But, she's ultimately Christiane Justino. I sense this sadness in her, a desire to simply be loved for who she actually is, not for the character she's become in public. Granted, it's a bit tougher to be seen as a cute, cuddly, soft woman when you're one of the most overwhelming and vicious fighters – male or female – in MMA today but still… Mark Hunt KOs everyone and we all want to give him a hug!
Those same pundits don't have to live life as her, they get to write stories. Same with the promoters. And on some level they're right: her best path to making the most money possible is to be the diametric opposite of Ronda (and now Holly). Embrace the public's already formed opinion, go all the way with it, and find yourself richer than ever! That's simple enough to say when it's not you being called ugly; when it's not you having your very gender questioned.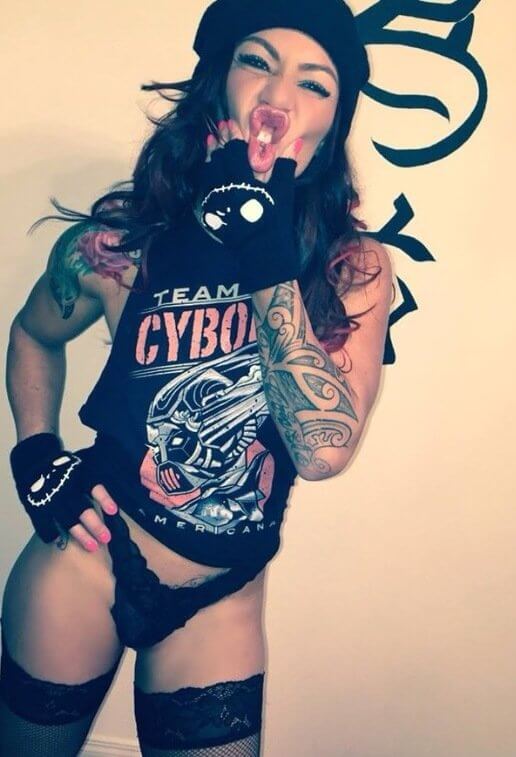 Maybe what's saddest is that she thinks she needs to do this – and she might be right. Female MMArtists are judged on their looks as much as their skills. If Ronda Rousey had the physique of Daniel Cormier, is she making movies right now? If Gina Carano didn't look like the girl next door, would you remember her? If she wants to make real money in MMA, she was told she had to weigh 135 lbs (because when we all know how dangerous weight cutting should be, let's encourage someone to do more of it).  But unspoken was that even if she did make weight, even if she did beat Ronda, even if she was champion, she'd still need to be pretty.
Is Cyborg attractive? Beauty is in the eye of the beholder, so you can judge on your own. But does she deserve to be seen on her terms? Maybe. I hope she makes her money – a lot of it. She's a curious case of a bully inside the cage and a victim outside.
At least she knows on fight night what her role will be. After that? It's back to being a dartboard.