T-Mobile Arena
Sin City, Nevada, 'MERICA!
This is our UFC 202 Results post.  Thank you for clicking it.  You clicking it is better than you clicking somewhere else because we like you better than the other guys do.  It's true.  It is also where we have kept up to date with all things UFC 202 over the last month, updating the card, doing this and that, and letting everyone know what has lead up to UFC 202. Come fight day, this UFC 202 RESULTS post will already exist and magic can once again reign.  Boy, I sure am shoehorning in that phrase, aren't I, Mr. Search Engine?
And that day has come, a day unlike any other when Ireland stood still; when Stockton stood still; when Vegas … drank and gambled a lot. It is here: UFC 202! And this is our coverage. At the bottom of this post are two things:
Our QUICK & DIRTY UFC 202 results. Nothing but who won and who lost, if all you're looking for is that and not some idiot's blathering.
A collection of updates as to what's been happening all week. Links to videos, the history of the card from guys dropping out and others stepping in, etc… It's like a UFC 202 time capsule. (And make sure to vote – your vote might be the winning vote where we give away a PRIZE*.)

Loading ...
* Note: there is no prize, that's just a lie…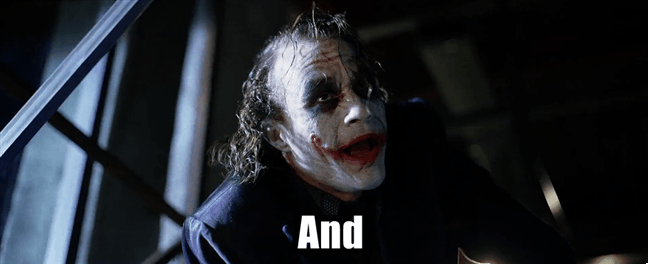 FIGHT PASS PRELIMS

– UFC 202 Results – UFC 202 FREE LIVE STREAM of consciousness RESULTS & RECAP
(6:30 et/ 5:30 ct/ 4:30 mt/ 3:30 pt/ 11:30 Dublin Time)
Alberto Uda vs. Marvin Vettori
Malcolm in the Middleweight
– And thus ALBERTO UDA vs MARVIN VETTORI was the first fight on one of the biggest shows in PPV history…
– My Fight Pass seems to be slow as hell right now too. That's not cool. It's been a bitch with AppleTV for a while now.
– Uda is ten years older than Marvin and yet still younger than me. FML.
Round One
Vettori initiates a clinch after both looked a bit skittish on their feet early.
Uda with a trip takedown.  Vettori sweeps and ends up in Uda's full guard/body triangle.
Uda is holding on with the body triangle still, throwing elbows up, and one of them has cut open Vettori.  Vettori responds with a series of arm punches.
Uda finally opens up his guard but he has double underhooks.
Vettori stands up, keeps stiff posture, landing some punches as he looks to pass the guard.
Uda looks gassed and Vettori dives on a guillotine and … TAP!
UFC 202 WINNER: VETTORI, R1, SUB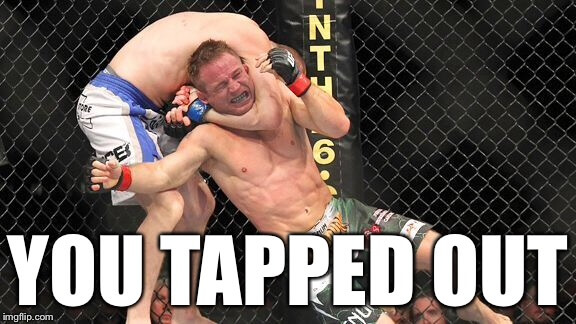 Should You Watch?
Sure.  It was a first round finish and some nice grappling.  And after the fight you could hear Rogan say, "You speak English?"  Then as Vettori explained what he was doing he said to Joe, "You know what I was doing." "I do."
---
Ning Guangyou vs. Marlon Vera
 Moved to the next show, peoples. (Right, act like you knew them both inside and out.  Or cared at all.)
– Checking out the Olympic football finals.  For at least the first 90, I thought Brazil was the better side.  Neymar looked outstanding.  Now it appears that Germany is in control though you know this thing will go to pens.  And Brazil will lose.  And they'll never understand that their stadium is cursed.
– Well, I didn't call this one correctly.  Good for you, Brazil.  Neymar is a legend now.
---
Colby Covington vs. Max Griffin
I'm a welder not a Welterweight
– My coverage of this fight will begin once the Olympic gold medal football game ends. Don't worry, you'll likely never notice. Or will you?  Yeah, I wrote "FOOTBALL" like a snob.  I missed 20 seconds.
Round One
Colby with a takedown, immediately passes to side control.  Griffin trying to buck his hips and succesfully decomposes guard.
Griffin trying a Kimura. It's deep.  Colby was forced to roll and a brief scramble ensued.  Colby stayed on Griffin and got a takedown.
Griffin still looking for the Kimura but as Colby looks to take his back Griffin lets it go.
MAN ALIVE Fight Pass is shitty right now.  Fuck a duck.
Colby smothering on top, peppering with light punches from side control but the round ends without much fanfare.
Round Two
Griffin sprawls but on his way up he gets hit by a Colby punch.  It kinda stunned him but Colby decided to shoot, get side control, and now is riding the back.
Colby rag dolling Griffin around here, dragging him down, looking for a RNC.
Griffin is literally crawling around at times as Colby just smothers him with non-stop punching and wrestling.
Griffin stands up, is dragged down, mount.  Elbow and Griffin is bleeding A TON.
Griffin with one big explosion gets Colby off him but Colby snaps back to his hips like a Yo-Yo.
Griffin is a heap at the moment as Colby keeps hitting him.  Nothing is BIG as far as strikes are concerned but this is a beating.
Griffin gets up, Colby drags him back down, one hook in, searching for the choke.
Griffin looks like he wants to die.  I've seen bear attacks where the victim looked more with it.
Griffin stuffs one takedown but then he throws a lazy leg kick and is brought down.
This looks like a repeat of the first two rounds.  Imagine a prison rape without penetration.
Ref looking for a reason to stop this as Colby has one arm trapped and is arm punching the head.  It's death by a thousand cuts type of punching.
Ref finally stops it and Colby talks shit after lightly slapping a man for 13 minutes…
UFC 202 WINNER: Colby Covington, R3, TKO

Should You Watch?
No.  I mean, it was a little entertaining in the sense that the same thing happened over and over and over again but you'd hate me if you watched it based on my recommendation.
---
Neil Magny vs. Lorenz Larkin
Welterweight
– They've noted that Larkin has a blue belt in jiu-jitsu.  Guys, that's not really a thing to brag about as a professional fighter…
– Is there a BLM joke to be made here?  If there is, I'm gonna make it.
Round One
Wow is Magny long.
Larkin showing switch stances right away and chops with a leg kick.
Larkin with a straight front kick to the body that was straight out of 300.  Magny went right back into the cage and there was a brief pause like, "WTF just happened?"
ANOTHER ONE!
Against the cage and Larkin is landing some big elbows inside.
Leg kick from Larkin has Magny spinning and flailing for a takedown.  This is brutal.
Another kick.  And another.
ANOTHER!
Magny purposely puts his back against the cage.  He shoots like Day One Wrestling Student.
Magny shoots, deep, but Larkin drops HARD elbows.  Magny crumbles and it's over.
That was one black life that didn't matter.
UFC 202 WINNER: LARKIN, R1, KO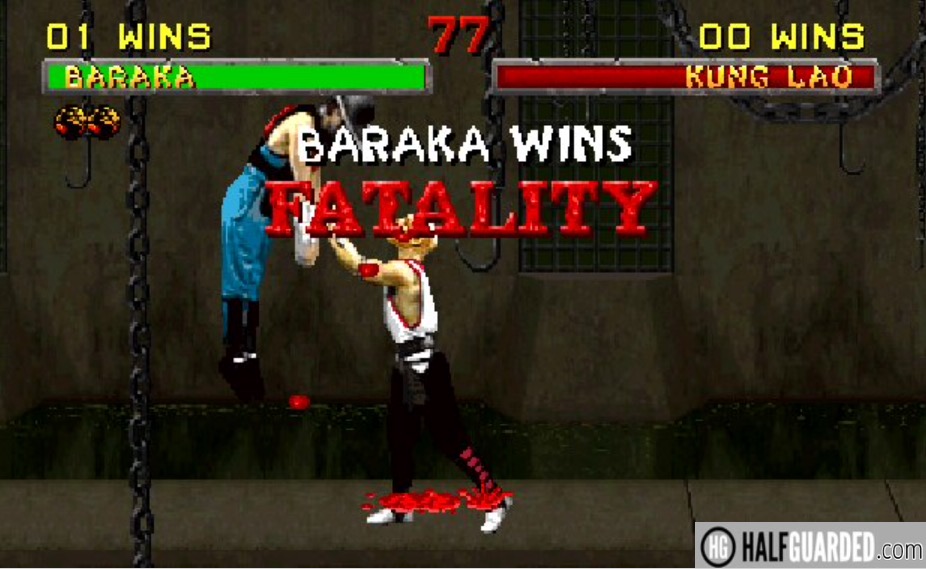 Should You Watch?
Hell yeah.  This was, as both Rogan and Goldie said, almost a flawless performance from Larkin.  Beautiful in its brutality.
---


FOX SPORTS 1 PRELIMS

– UFC 202 Results – UFC 202 FREE LIVE STREAM of consciousness RESULTS & RECAP
(8 et/ 7 ct/ 6 mt/ 5 pt – 1am Dublin Time)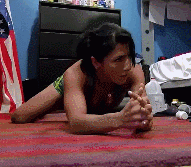 Randa Markos vs. Cortney Casey
(You should never ask about a…) Women's Strawweight
Round One
Casey jabbing from the outside early. Markos jabbing but she's short on them.
Markos comes in close and Casey rag dolls her around with a Thai clinch.
Markos with a head and arm throw.  She's giving up her back though because that throw naturally exposes you to getting your back taken because you don't have the far side underhook.
Casey slowly inching her way towards getting the hooks in.
Markos finally lets go of the head and Casey has full hooks and SHE IS GOING NUTS!  Punches.  Elbows.
Markos moves to halfguard(Ed.com) but Casey with big elbows still.  Markos tried a sweep but Casey stuffed it and is now flattening out Markos while she keeps hitting elbows.
Markos manages a sweep though!
Casey throwing her hips up high, armbar.  TAP!!!
WOW!
UFC 202 WINNER: Casey, R1, Sub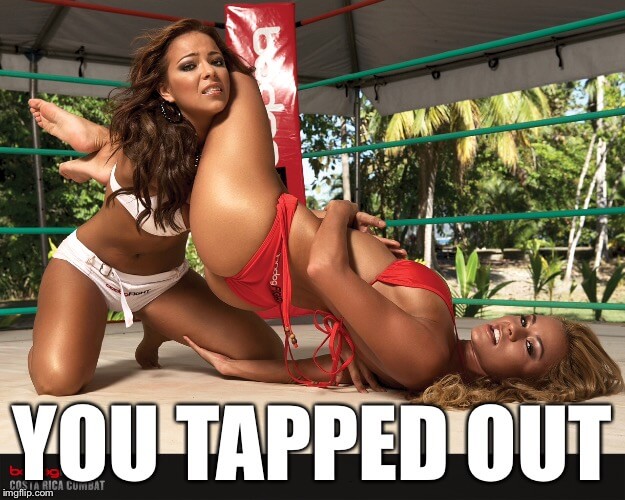 Should You Watch?
Yup.  This was a CLASSIC case of how certain types of Judo throws aren't good combined with some sweet BJJ from Casey.
---
Artem Lobov vs. Chris Avila
Stiff as a board light as a Featherweight
Round One
Lobov is 12-12-1-1.  That is the most amazingly even record of all time.
Lobov's chin is high here. Too high, one might say.  Nick Diaz level high.
WEED JOKE!
Lobov fires off a few leg kicks, switches stances, then lands a kick to the body.
Avila has deer in the headlights look to him at the moment.  He's just not throwing or engaging.
Lobov comes in with a left hand that Avila ducked into.
Lobov is physically on a different level, as his strikes all go through their target and Avila is just flicking a jabs out.
Avila's leg buckles on a leg kick.  Then a left hand gets through.
Lobov chopping the lead leg of Avila inside and out.
Now Avila is biting on Lobov's feints.  Avila just flinched on a fainted punch.
Lobov is handily winning this but it seems more a product of Avila being inexperienced.
Lobov right back with leg kicks.
Avila tried to initiate a Thai clinch but he's being out-muscled with ease.
Lobov with a straight left to the belly.
Avila desperately throws three jabs but all are easily slipped.
Lobov walks forward without any fear here as Avila simply isn't throwing anything at all.
Avila desperately clinches up but is shucked off.  Chris "CORN" Avila they'll call him.
Avila's leg looks like a sunset.
He's completely off balance, Avila that is.
Crowd ooo'd at a leg kick.
Wonder if this is foreshadowing?
Guess what?  Leg kick.
And another.
DAMMIT TO HELL, ROGAN JUST SAID MCGREGOR MIGHT DO THIS LATER!  I FUCKING WROTE THAT BEFORE HE SAID IT!
Admit it, Joe, you're an Analysis-Thief.
Three minutes to go and I'll bet it all kinda sucks.  Lobov is comfortable doing what he's doing and Avila is uncomfortable and unable to do anything.
Accidental head butt leads to some blood from Lobov's head.  Eh.  No one cares.
Avila leans in for a punch but Lobov slips it and pops a kick to the….?  Anyone?  Anyone?  Bueller?  LEG!
To be completely honest: Avila doesn't belong in there at all.  He should be on the regionals improving, not fighting in a weird glorified marketing tool of a fight.
Lobov Slips and Avila thrashes around trying to pass.  Instead, Lobov attacked with a leg, used it to stand, and we're back to the exact same thing as always.
UFC 202 WINNER: Lobov, dec.
Should You Watch?
Fuck.  Followed by No.
– Brian Stann informed us all that Nate Diaz needs to 1. Use his jab and establish distance; 2. Clinch.  He's paid money to do this.
---
Raquel Pennington vs. Elizabeth Phillips
(See previous joke about women's weight) Women's Bantamweight
Round One
Phillips circling early, momentarily pausing to throw hands.  Rocky using kicks to keep Phillips honest.
Phillips in on a clinch against the cage, leaning on Rocky.  They're trading knees inside but Rocky landing harder.
Phillips really selling out on this TD.  Rocky digging her underhooks well and keeping it standing.
These two are in a stalemate really.  And then they separate.
Rocky aggressively walking forward but Phillips moving and countering well.
Now Rocky with the clinch into a BIG double leg takedown slam.
Phillips is half way threatening a guillotine but really using it to stand.  And she does.
Phillips dives on the choke anyways as they're standing but Rocky survives and throws a few punches as the round ends.
Round Two
Clinching early on.  Again.  Phillips looking for the TD this time around.  And she gets it.
Rocky wasting energy holding a guillotine but she won't get it.
Phillips hops to side control.  Rocky turtles and Phillips follows her but Rocky stands.
Phillips drives forward on a TD but Rocky locks up the neck.  Phillips hand fights her way free.
Phillips keeping on this takedown attempt.  Rocky sprawling heavy.
Literally impossible to score this shit.
Oh, then Rocky with a takedown and brief GnP as the round ends.
Round Three
Rocky with a TD to start.  Mount.  Back take.  Trying to flatten out out Phillips.  Settles for just taking the back with full hooks.
Phillips turns into Rocky but gets caught in an arm triangle from the guard.  Close but no cigar.  Did they used to give cigars or something?  What a weird saying.
Traingle from Rocky but it isn't close.  Phillips on top, trying to advance.
Now Phillips trying to get the back.
Round ends and who knows who won this thing.
UFC 202 WINNER: Rocky, dec.
Should You Watch?
Nah.  You won't miss shit if you skip this.
---
Cody Garbrandt vs. Takeya Mizugaki
I ain't afraid of no Bantamweight
Cody much more aggressive early and HE KILLS MIZUGAKI DEAD LIKE THE UNDERTAKER!!!!!
Holy.  Fucking.  Shit.
UFC 202 WINNER: CODY, R1, KO, DEATH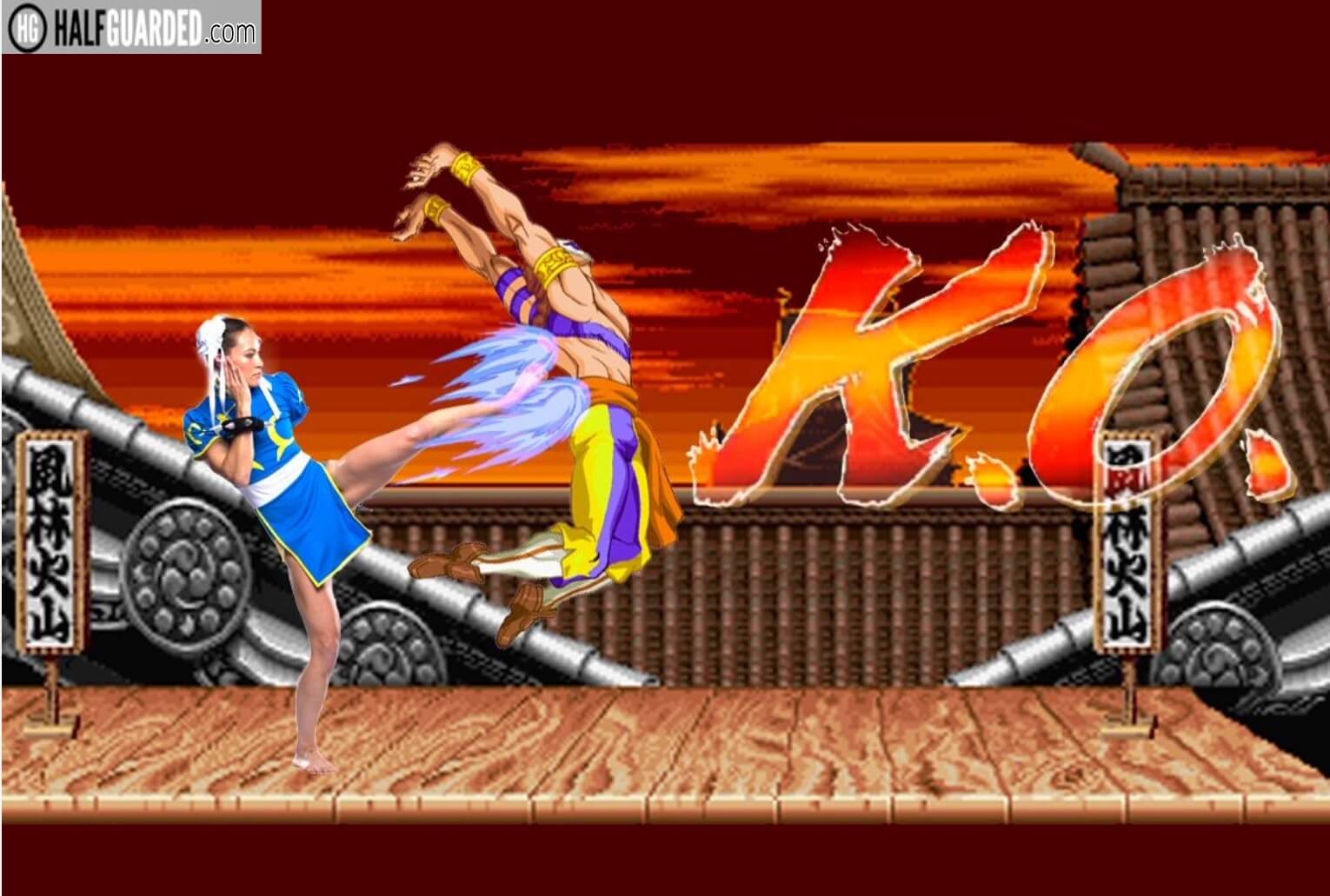 Should You Watch?
HOLY SHIT, YEAH!!!
---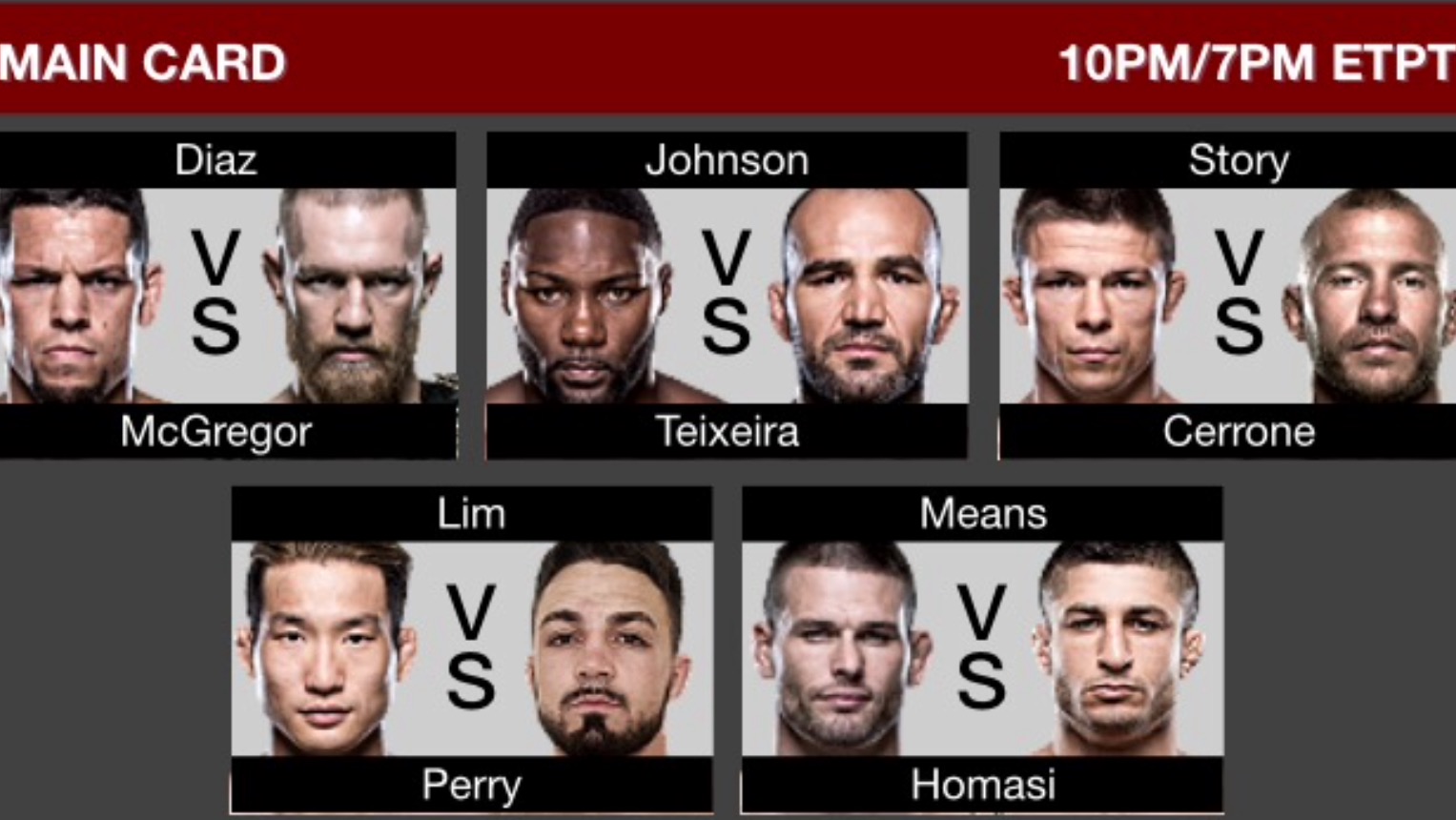 UFC 202 PPV MAIN CARD

– UFC 202 Results – UFC 202 FREE LIVE STREAM of consciousness RESULTS & RECAP
(10 et/ 9 et/ 8 mt/ 7 pt/ 3 am Dublin Time)
Tim Means vs. Sabah Homasi
Got hit so hard that now I have a Welterweight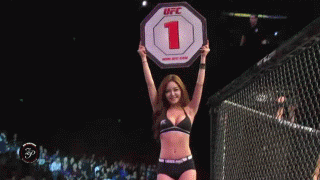 Sabah gets a TD early.
Means scrambling up with ease.
Sabah is game.  He's throwing haymakers but that may be all he can do.
Means with a front kick to the gut.  Sabah drives through with a TD.  Means up.
Means with a short elbow to the head.  Sabah is bleeding like a stuck pig.  Wait, can I say pig?  He has some sorta tat that indicates he's either Muslim or Jew so, umm, stuck … Chicken.
Sabah still game though.  He's gassed but throwing big punches.  But he's out here almost.  He survives the round.
Sabah is a bloody mess and he's taking knees and elbows.  Means is patient but almost too patient.
I have no idea how Sabah can see and … Neither does Herb Dean as he stops it!
UFC 202 WINNER: Means, R2, TKO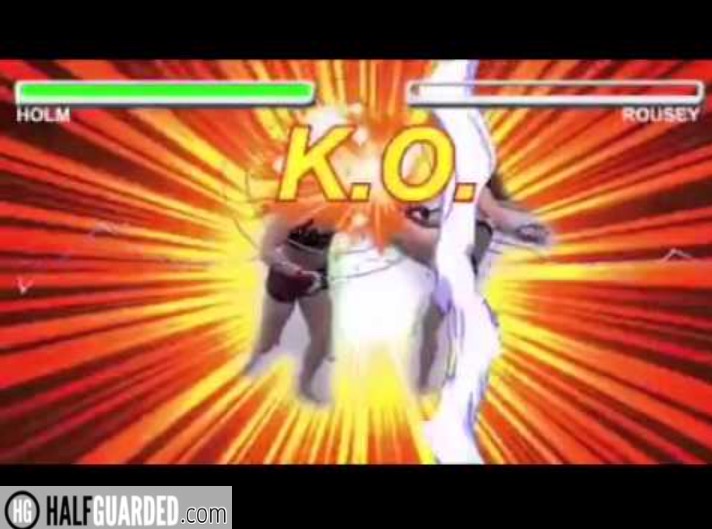 Should You Watch?
Very intelligent fight from Means.  And if you like blood?  MAN is this for you.  Over all, a positive.
---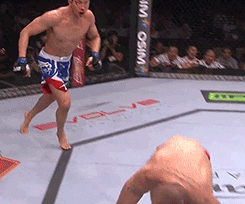 Hyun Gyu Lim vs. Mike Perry
This disorganized mess is a Welterweight
Round One
Lim is HUGE.
Perry throwing heavy kicks.
PERRY floored Lim with a punch!!!  He's on top in halfguard(Ed.com), Trying to pass, Lim tries deep half but Perry stuffs it.  Cruicifix position.  Lim squirms free and scrambles up.
PERRY DROPS HIM AGAIN WITH A DEATH RIGHT HAND FROM HELL!!!!!!!!  Lim is turtle get and rolling.  THis is academic.  It must be over.  But LIM KEEPS MOVING AND FIGHTING!!!!!
HOLY SHIT!!!!!
Lim gets up.  This is crazy.
A BIG LEFT HAND DROPS LIM!  FLAIR FLOP STYLE!  Holy shit wow!!!!!!!  KO!
UFC 202 WINNER: Perry, R1, KO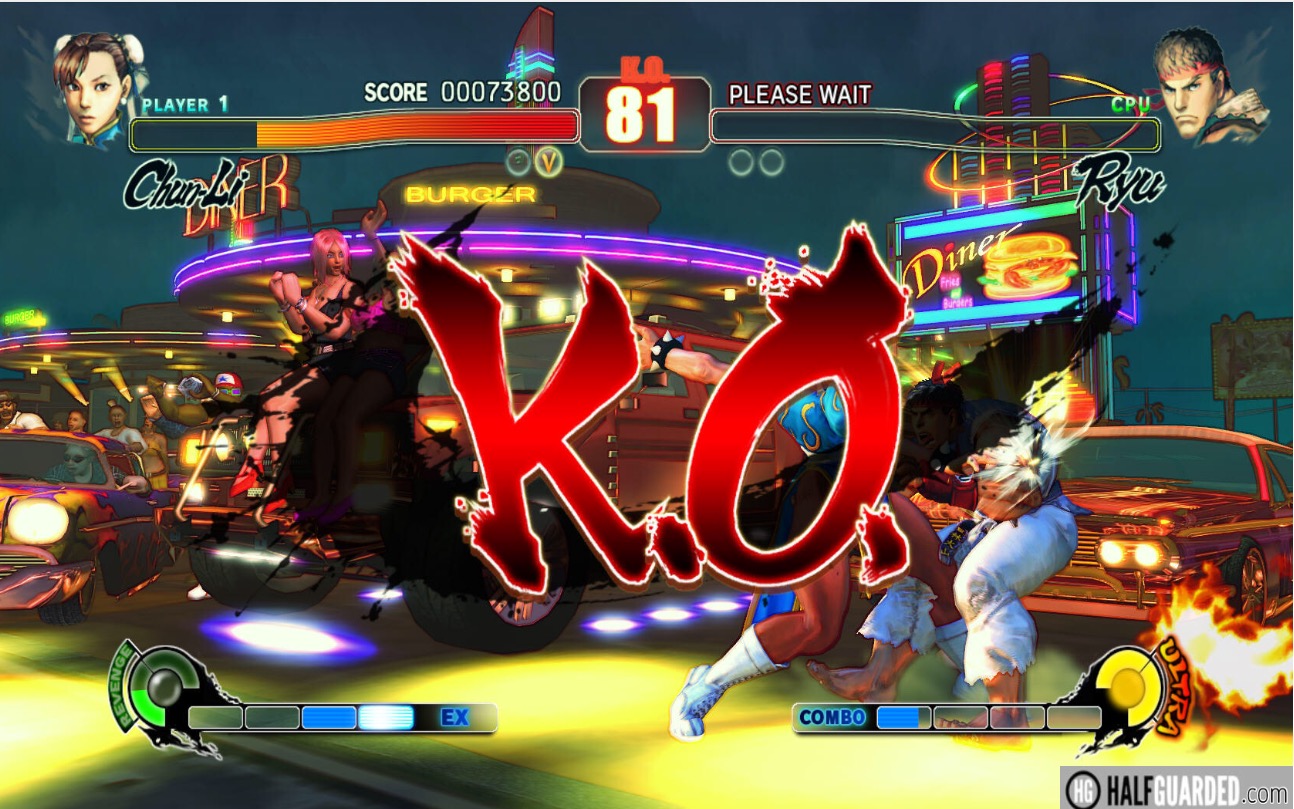 Should You Watch?
FUCKING RIGHT NOW!!!!!!!!!!!!!!!
---
Rick Story vs. Donald Cerrone
I'm… running out of welter-themed jokes – Welterweight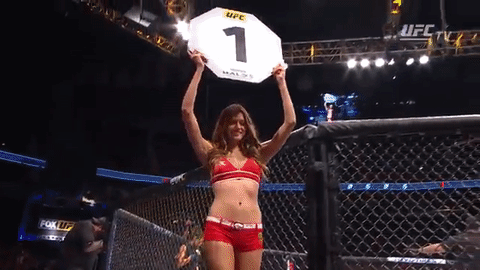 Cerrone takedown Story!
That was a surprise.  Story now looking for an Oma plata as Cerrone is passing.
Story gets out the back door and immediately is in smothering Cerrone against the cage, looking for the takedown.
He gets  the takedown.
Cerrone attacking with an omaplata.  Now a triangle.  It's almost in but Story stacks Cerrone, breaks the lock, and passes to side control.
Cerrone turtles as he looks to stand.  Story riding him, hitting a few shots, but keeping Cerrone down.  Nope.  Cerrone sits out and they're now standing.
Cowboy throwing kicks down the middle.
Story breathing through his mouth and just looks so stiff.  But he always looks stiff so who knows.
Cerrone tags Story with several punches, all of which came off of Cerrone feinting.
Cerrone ducking under punches and landing his own as he steps to the side.
I wish Greg Jackson was my dad.
Round Two
Story throwing looping punches that Cerrone sees and is easily slipping.
Cowboy with a nice knee as Story rushes forward.
Cerrone's lateral movement is the biggest weapon he has here.
In tight with a clinch, Cerrone with two quick right hands, then he's right out of there.  Story now throwing shots in isolation and comes across like he's in Hail Mary Mode.
BIG COMBINATION!  Hands, kick to the head, Story is spun around, he's down. pounding, IT IS OVER!
UFC 202 WINNER: Cowboy Cerrone, R2, TKO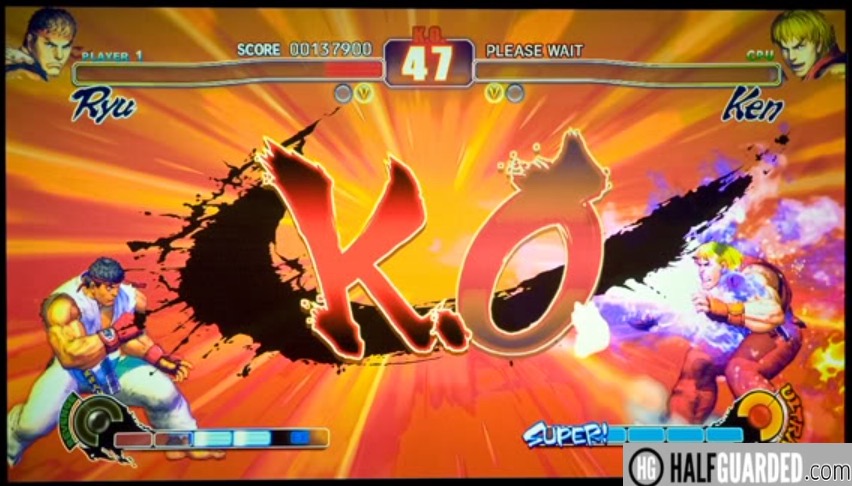 Should You Watch?
Were you reading?  Of course you should.  Damn good fight and Cerrone is legit at 170.
---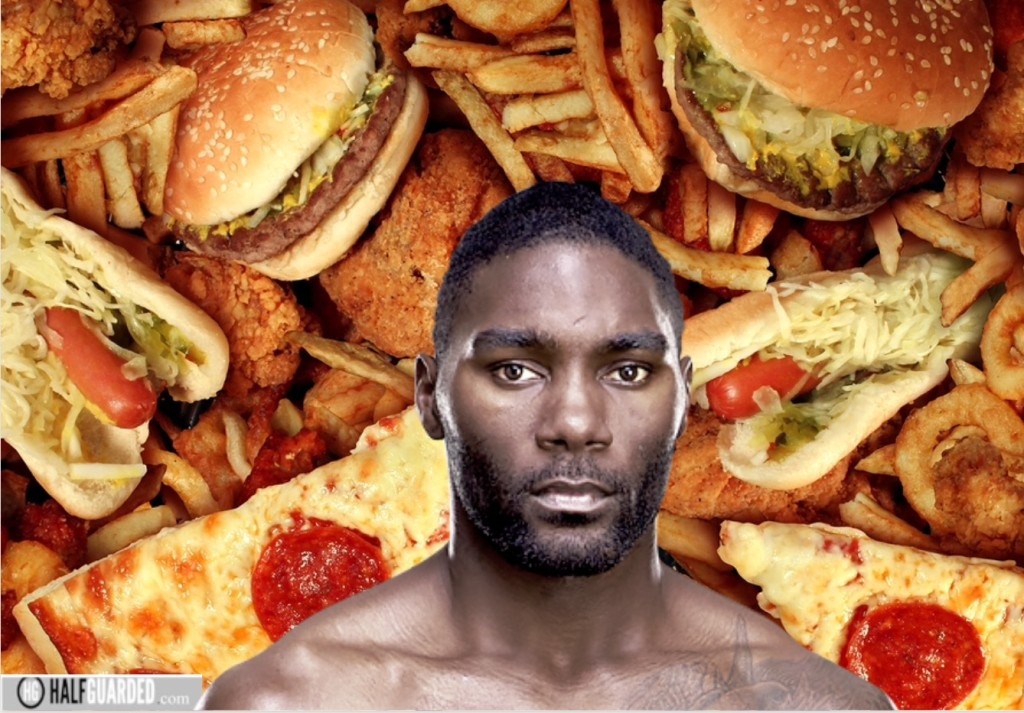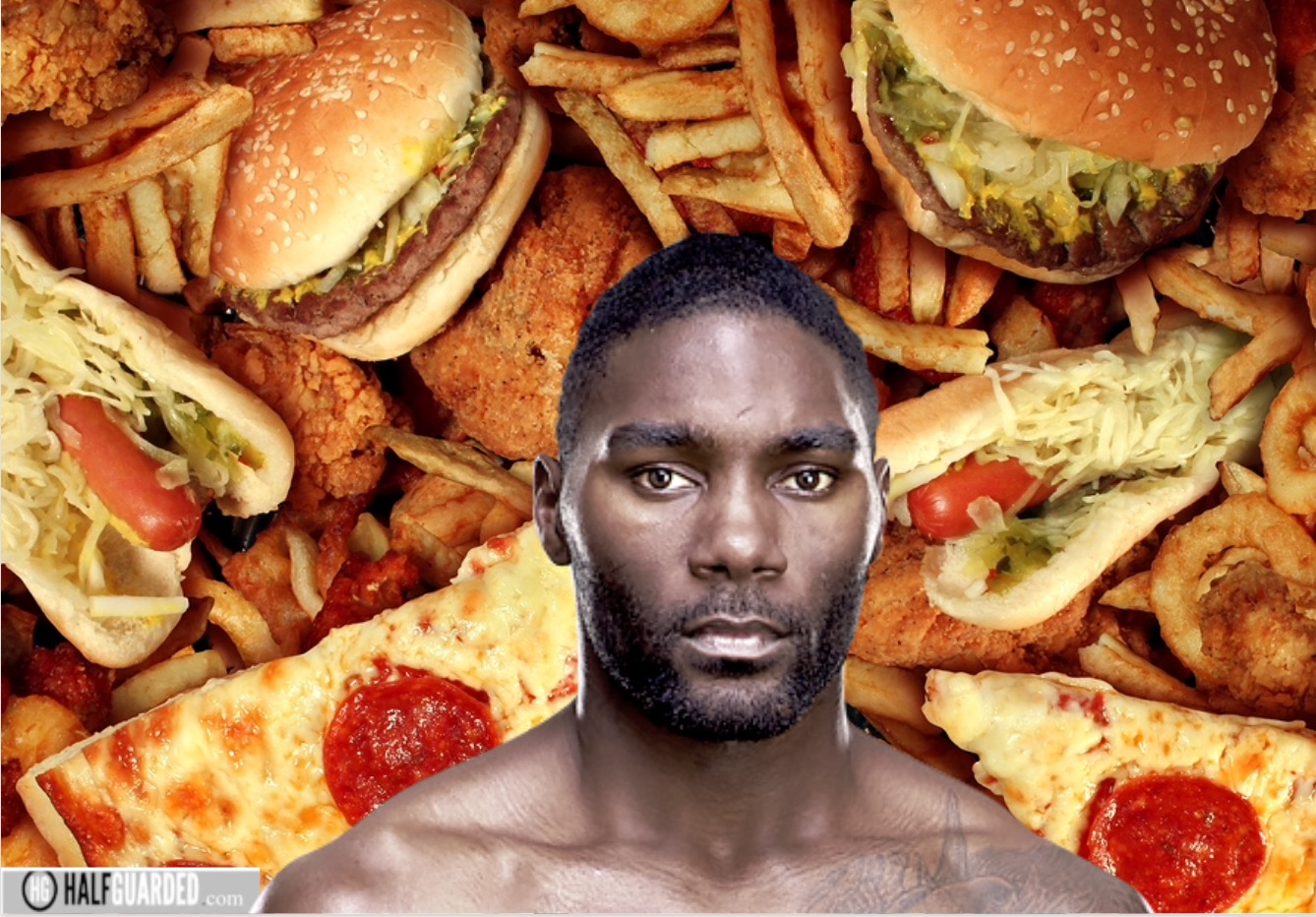 Anthony Johnson vs. Glover Teixeira
Anthony Johnson has never been called Light Heavyweight (he has been called that)
Round One
HOLY FUCKING SHIT FROM HELL!  ONE PUNCH.  TEN SECONDS IN!  JOHNSON KILLED GLOVER!!!!!!!!!!!!
UFC 202 WINNER: JOHNSON, R1, KO!!!!!!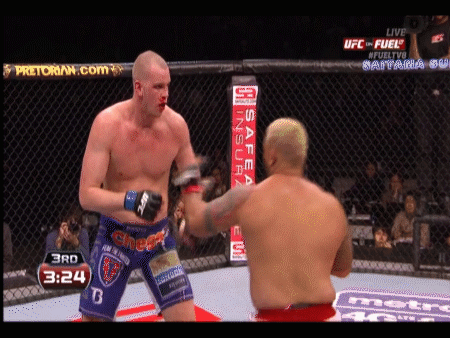 Should You Watch?
You could watch it a million times and it would always be awesome.
---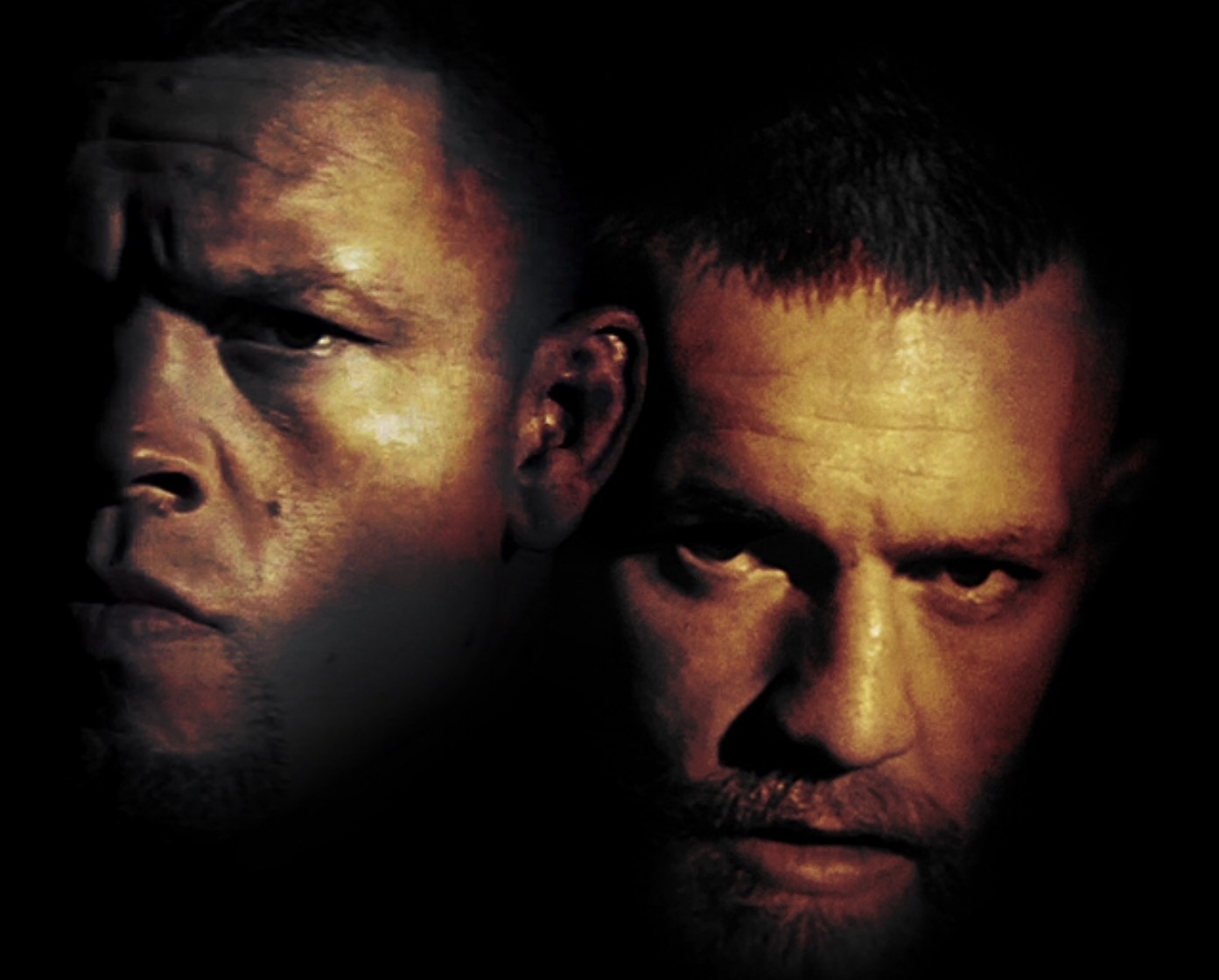 Nate Diaz vs. Conor McGregor
Main-Event Weight
Conor with nothing but kicks early.
McGregor lands an overhand left.  Another one and it drops Nate!  But it's a flash knock down.
Conor is all kicks and then trying to land a counter left hand when Nate comes in.
Nate hasn't landed anything really and the kicks of Conor are perfect here.
Incredibly smart fight from Conor so far.
BIG straight left from Conor as Nate comes in.
Nate's leg isn't doing well at all here.
Conor made Nate walk around and as soon as Nate planted his leg he kicked it.
Conor landing punches too though.
A left hook drops Nate again.  It's another flash but still…
Another punch drops Nate.  Nate motions for Conor to come down.  Conor waves him up.
Nate simply cannot find ANY range here.  Whenever he's near Conor, Conor lets loose a kick.
More leg kicks.  Nate lunges, Conor counters.
This is artistry in many ways.  Conor definitely learned from the first fight.
Conor is now slowing a bit and Nate is getting all over the Irishman.  Nate building confidence.
Big flurry from Nate hurts Conor and the tide has turned!!!!
They're against the cage and Conor is now standing there like a sitting duck.
Nate just hitting any and everything he can.
Conor gassed.  This extra weight may just be too much for his frame.
Nate with THE SLAP!!!!
They're clinched and Nate wants a trip.
They break and Conor lands well on the break.  And another counter left.
Nate just trash talking now and Conor looked like he bit.
Nate with a double leg attempt but Conor stuffs it and lands a good inside short elbow.
Conor is moving away, trying to regroup and Diaz is actively pointing at him and laughing.
Conor got wobbled by a left hand.
Nate is letting his hands go and is teeing off on Conor.  Conor is taking one punch after another.  Conor cannot get a moment to breath and collect himself.
Round Four
Conor is stationary and Nate is picking him apart with jabs.
The leg kicks have disappeared from Conor's arsenal.
Now he throws one and, shock!, it was successful.
Nate is a bloody mess and Conor has a second wind.
Nate smartly clinches up but Conor stuffs a TD.
Nate is now fighting like Nick did against BJ Penn.
They just traded inside elbows.
Conor was staggered but then he claps Nate with a punch of his own.
Conor moving and lands a BIG left hand.    And another.  He's looking for a home run punch.
Round Five
Conor with several punches and a flying knee (that missed).
Conor with a kick.
Nate wiping his eye.  Conor looks at the clock, obviously gasping for breath.
Nate was DEEP on a double and Conor stuffed it.
Conor walking around and Nate flips him the bird.
Conor with a combination of punches.
Near the cage, Nate with a slicing elbow.
THIS IS A WAR!!!!!!
The last minute here could decide it all.
Conor slips behind and is HE looking for a TD?  He gets one for a brief moment.
20 seconds to go.
People will bitch about the scoring of this forever because this is close as hell.
Nate whips Conor down with a TD with ten seconds remaining!
THIS. WAS. WAR.
UFC 202 MAIN-EVENT WINNER:  CONOR MCGREGOR, Majority Decision (one judge had a draw)
Should You Watch?
Yes.  This is an all-time classic.  And people will be pissed about the scoring for years.
---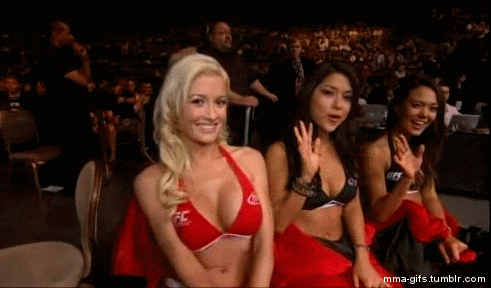 QUICK & DIRTY UFC 202 Results from our UFC 202 FREE LIVE STREAM of consciousness RESULTS & RECAP
(Winner in BOLD)
Alberto Uda vs. Marvin Vettori – Middleweight
Ning Guangyou vs. Marlon Vera – Bantamweight
Colby Covington vs. Max Griffin – Welterweight
Neil Magny vs. Lorenz Larkin – Welterweight
---
Randa Markos vs. Cortney Casey – Women's Strawweight
Artem Lobov vs. Chris Avila – Featherweight
Raquel Pennington vs. Elizabeth Phillips – Women's Bantamweight
Cody Garbrandt vs. Takeya Mizugaki – Bantamweight
---
Tim Means vs. Sabah Homasi – Welterweight
Hyun Gyu Lim vs. Mike Perry – Welterweight
Rick Story vs. Donald Cerrone – Welterweight
Anthony Johnson vs. Glover Teixeira – Light Heavyweight
Nate Diaz vs. Conor McGregor – Welterweight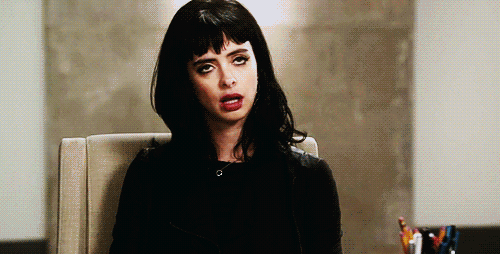 What's been happening all week before UFC 202?