Deep in the heart of … New York State
Time for that time when people time their weight to be on weight prior to the weigh in.  I think that Cynthia Calvillo will get naked.  That's who I'd like to see naked.  Her or Patrick Cote.  Man, Cote sure would be sweet.
Is Buffalo close to Montreal?  I think it is.  I've decided it is.  And on this day, I was pleased.  Let's get to it.
The results are below.  New York State is a fishy bunch of fucking lying cheaters.  They use a digital scale.  Cormier comes out, naked, and weights 206.2.  Normally, you miss weight at an early weigh-in and that's it, you're out.  Apparently, NY (unbeknownst to everyone) has a rule that says a title fighter can weigh in more than once.  So, a minute later Cormier returns, naked still, and weighs 205.  HMMMMMMM!!!!!!
Then, Rumble comes out and weighs in and he's 203.8 – 1.2 lbs under 205.  Also: THE EXACT SAME AMOUNT OF WEIGHT CORMIER WAS OVER BEFORE THEY RIGGED THE SCALE before he weighed in again.  What a fucking scam of a shit show.
Oh, and CLICK HERE FOR HOW BOOBS CANCELLED A FIGHT!
EXCLUSIVE PHOTO OF CORMIER CUTTING THAT LAST 1.2 POUNDS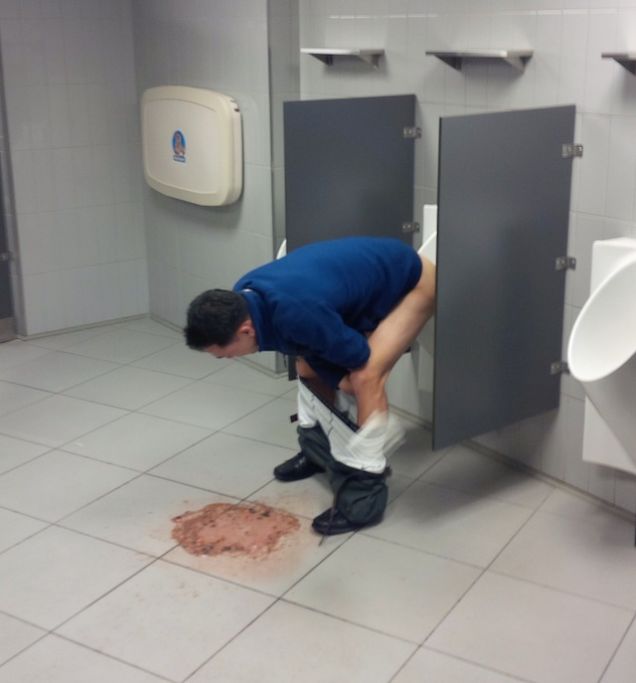 UFC 210 Weigh In Results
Champ Daniel Cormier (205) vs. Anthony Johnson (203.8) – for the UFC Light Heavyweight Championship
Gegard Mousasi (185.8) vs. Chris Weidman (185.8)
Cynthia Calvillo (115.6) vs. Pearl Gonzalez (116)
Thiago Alves (170.6) vs. Patrick Cote (170)
Will Brooks (155.4) vs. Charles Oliveira (152.8)
---
Mike De La Torre (146) vs. Myles Jury (145)
Sean Strickland (170) vs. Kamaru Usman (170.2)
Shane Burgos (146) vs. Charles Rosa (145.2)
Jan Blachowicz (204.2) vs. Patrick Cummins (205.4)
---
Gregor Gillespie (154.8) vs. Andrew Holbrook (156)
Josh Emmett (155.6) vs. Desmond Green (154.2)
Irene Aldana (135.6) vs. Katlyn Chookagian (134.8)
Magomed Bibulatov (126) vs. Jenel Lausa (124.8)