The Boston Garden (sorta)
Boston, MA, USA
Come one, come all to our perfect UFC 220 coverage, brought to you in part by the good men at TIIA! (With Mike adding some flair.)(Woooo!)
Um … that's all. Let's hope this is good.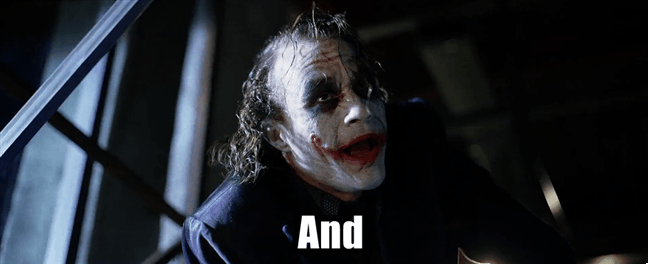 UFC 220 FREE LIVE STREAM (of consciousness) RESULTS & RECAP
https://twitter.com/michaelcoughlin/status/954900621626404866
https://twitter.com/michaelcoughlin/status/954914982654816257
Thomas Almeida vs. Rob Font
Bantamweight
What Happened?
Font comes out first to music that sounds like it was probably made by a brown person of some kind. Meanwhile, Almeida comes out draped in the Brazilian flag while aurally accompanied by music that sounds like the background noise of a gay disco.
Huh. The cutman is still wearing a #BostonStrong shirt. Bruce Buffer calls Boston "The City of Champions" and Rob Font gets a huge ovation for fighting out of some podunk town in Massachusetts. Just so you know, this fight is brought to you by Modelo, a.k.a. the poor man's Dos Equis. Font working the jabs early, Almeida testing the waters with leg kicks. Now they're trading some heavy hands. Font whiffs on a high kick. Then Almeida whiffs on another one. Almeida has a nasty red welt on his shoulder blade. Font can't connect on a left uppercut. Almeida with a good combo. Almeida royally fucks up a spinning back fist and can't land a Judo toss as the bell sounds.
Round two. Font with a good one-two combo. And then he stuns him. Font secures the takedown, but Almeida is right back up. Font connects on two mean uppercuts and some NASTY body shots. Font lands another takedown. Almeida swinging some hard leg kicks now. Font lands a jab, a HUGE uppercut, then head kick, and he puts Almedia OUT with a series of hammer fists on the ground.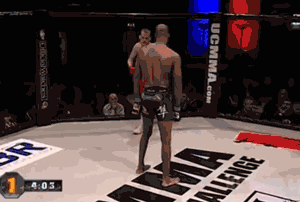 Should You Watch?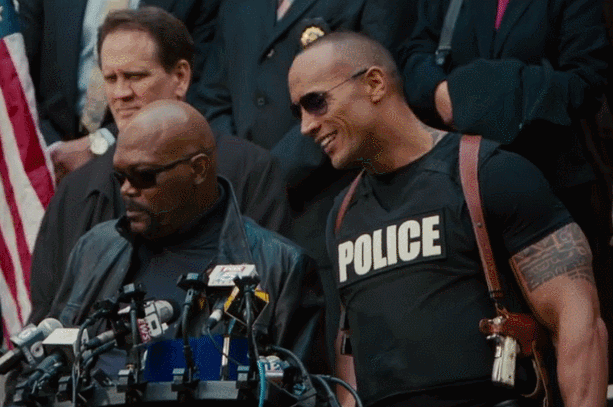 Gian Villante vs. Francimar Barroso
Light Heavyweight
What Happened?
Barroso comes out to Eminem, because Brazil is still about 15 years behind the rest of us. Hey, did you know there's a Bellator show going on right now? Yeah, me neither. Villante, a former Hofstra football player, comes out to some kind of music that sounds like it could be used in God's Not Dead 3 or something. Not only does Gian pray before he enters the cage, he does two Hail Marys for good measure.
Gian lands a BIG right hand early. He's still stalking down Barroso. Barroso lands an uppercut. Gian with another big overhand shot. He follows suit with a huge uppercut. Gian whiffs on a high kick. Gian still chasing him. Barroso with kicks to the stomach, the he trips backwards over his own feet. There's so little shit happening in the cage that Joe Rogan has to fill the dead air with an anecdote about Muhammad Ali running backwards. Barroso goes for a spinning back fist and Gian somehow stops it by leg kicking him. Barroso with a good leg kick and a brief striking exchange right at the bell.
Round two. Chris Weidman is in Gian's corner tonight. Gian with a leg kick. He tags Barroso with SEVERAL heavy lefts. Barroso lands a counter right and grabs his nuts. OK, the timeout is over. Gian is still working those leg kicks. Gian with a big right. Gian is leading on head strikes, 23 to 12. Barroso with kicks to the midsection. Barroso stumbles into the cage. They exchange uppercut shots. Barroso with a leg kick, then a kick to the stomach. Gian spends the final 30 seconds just walking Barroso down, while his opponent doesn't do Jack Shit.
Round three. Gian loading up on the overhand rights already. Barroso stumbling backwards again. Gian rattles off a good one-two combo. Barroso with a hard kick to the midsection. Gian staggers his foe with a huge left. Barroso keeps back pedaling and the fans are booing the shit out of him. Barroso lands some leg kicks and a jab. Gian keeps advancing, which is exactly what he's been doing for the last 13 minutes. We've got a minute left. And, as expected, absolutely fuckin' nothing happens.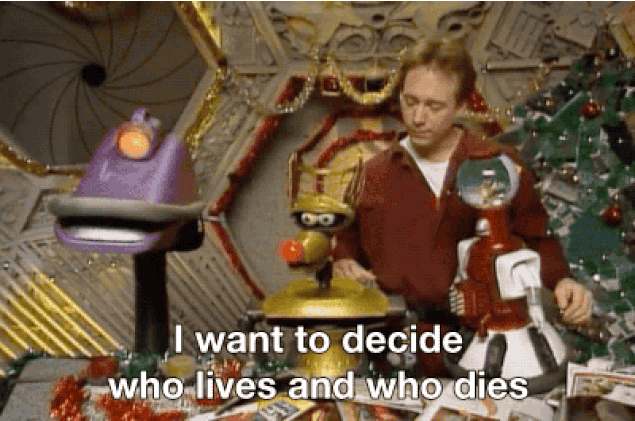 Should You Watch?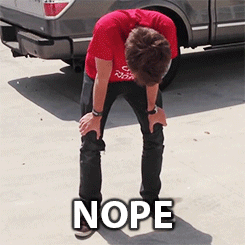 Calvin Kattar vs. Shane Burgos
Featherweight
What Happened?
Anik tells a story about Burgos having scoliosis when he was a kid and his back being bent at a 49 degree angle. He's also a Tiger Schulman Black Belt, which sounds impressive, even though I have no idea who or what a "Tiger Schulman" is. Kattar, the Massachusetts native, comes out to "Won't Back Down" by Tom Petty, who as it turns out, overdosed on no less than seven different types of opioids.
Both men keeping it close in the pocket. Looks like Burgos has the better range. Kattar has some pretty good jabs, though. Burgos fires back with a front kick to the sternum. Kattar lands two stiff jabs. Kattar with a HUGE right and Burgos rattles off two counter punches to the bread basket. Burgos with another good body shot. Kattar almost lands an uppercut. Burgos with some leg kicks and a great one-two combo. Kattar keeping Burgos on his toes with his right. Burgos misses on an uppercut and Kattar whiffs on a kick as the round expires.
Round two. Both guys' faces are all fucked up. Burgos the early aggressor, throwing a bunch of front kicks and quick jabs. Kattar remains committed to that jab, though. Kattar with a leg kick. He shoots for a takedown but he can't get it. Kattar has outlanded Burgos on head strikes 45 to 13. Burgos rips some solid body shots. Burgos' face is lobster red now and Kattar looks like he has a busted nose. Burgos lands a TON of body shots up against the cage. Burgos with another good offensive flurry. Kattar almost lands the uppercut. Kattar with leg kicks in bunches. Both men keeping their distance in the waning seconds of the round.
Round three. Kattar misses on an overhand right and Burgos retaliates with some body shots. AND THEN KATTAR FUCKING UNLOADS ON HIM AND FINISHES BURGOS WITH GROUND AND POUND OUTTA' NOWHERE!
It was a right uppercut that spelled the end. Looks like Kattar got about half a dozen free shots on the ground before the ref waved it off. The official time is just 32 seconds of round three. In the post-fight Kattar says "let's go Patriots, Tom Brady, TB 1-2" and that gets the loudest ovation of anything all night long.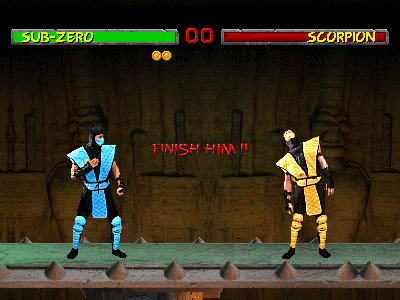 Should You Watch?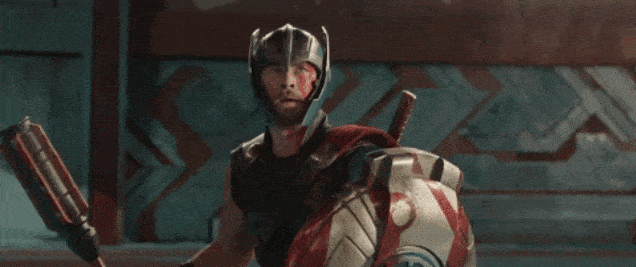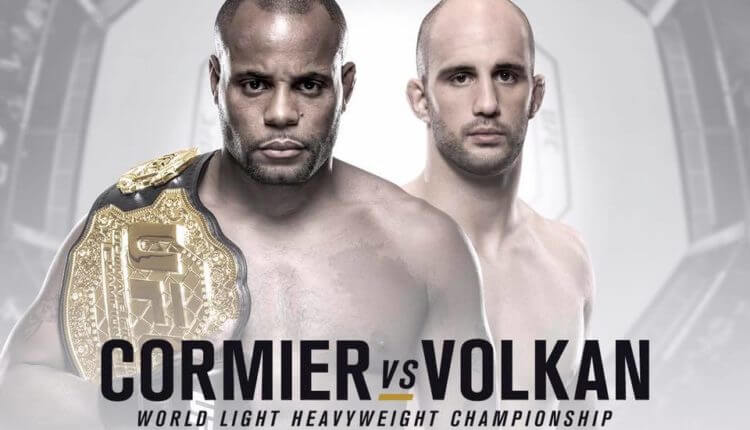 Daniel Cormier (c) vs. Volkan Oezdemir
Light Heavyweight
Volkan out to GOT MUZAK!
https://twitter.com/michaelcoughlin/status/954937302396137472
What Happened?
I'm not sure, but I think Volkan's coming out to the theme song from Game of Thrones. Cormier gets a pretty big pop – certainly the biggest any fighter's gotten so far tonight. Holy shit, has anybody ever noticed how much Cormier looks like comedian Sinbad? Trust me, once you see it, you can't unsee it. His theme music is pretty badass, though. I'll have to look it up later.
Looks like Volkan has a half foot height advantage. But Cormier DOES have the bigger penis bulge, though, if that counts for anything. Volkan throwing haymakers already. Volkan backs off and starts throwing some ranged leg kicks. Loud "let's go D.C." chants pipe up. Volkan tries to clinch and D.C. shakes him off. Volkan lands an overhand right. D.C. with some good punches up close himself. D.C. clips Volkan, but he doesn't sell it. Volkan whiffs on a head kick. D.C. stuns Volkan with a series of rights. Volkan stumbles a bit, but he doesn't go down. D.C. with another big right hand up against the cage. D.C. going for a single leg takedown and he gets it. D.C. locks in a rear naked choke and Volkan is LITERALLY saved by the bell.
Round two. Volkan's right eye is all fucked up. D.C. looking for another single leg takedown. He gets it and he's in the full mount. D.C. almost has Volkan in the crucifix mount. He has it and Volkan is in deep doo-doo. D.C. lands about 30 unanswered shots and the ref says "alright, that's enough of this shit – fight, over."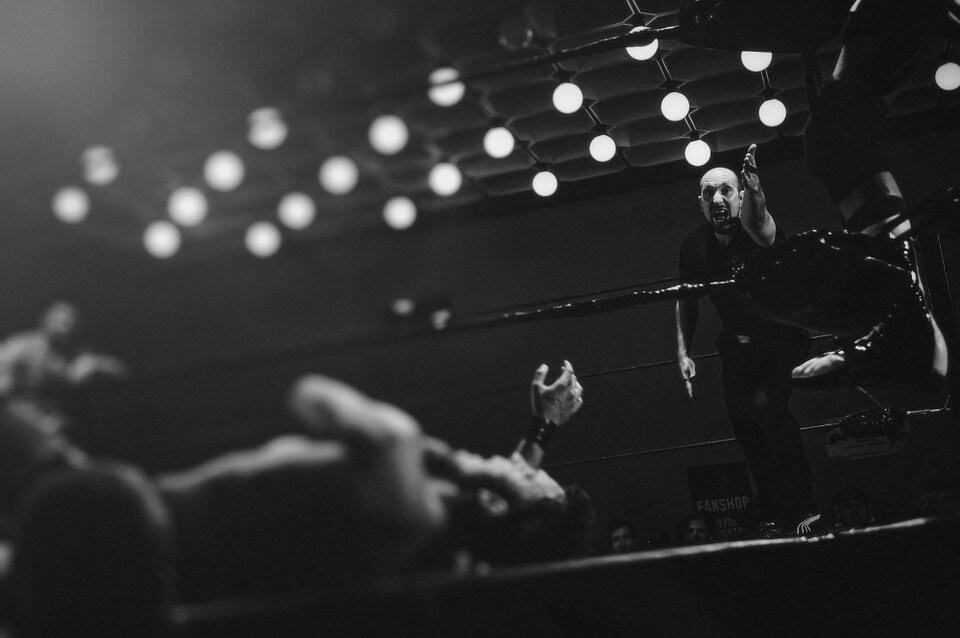 Should You Watch?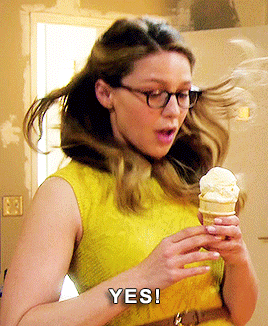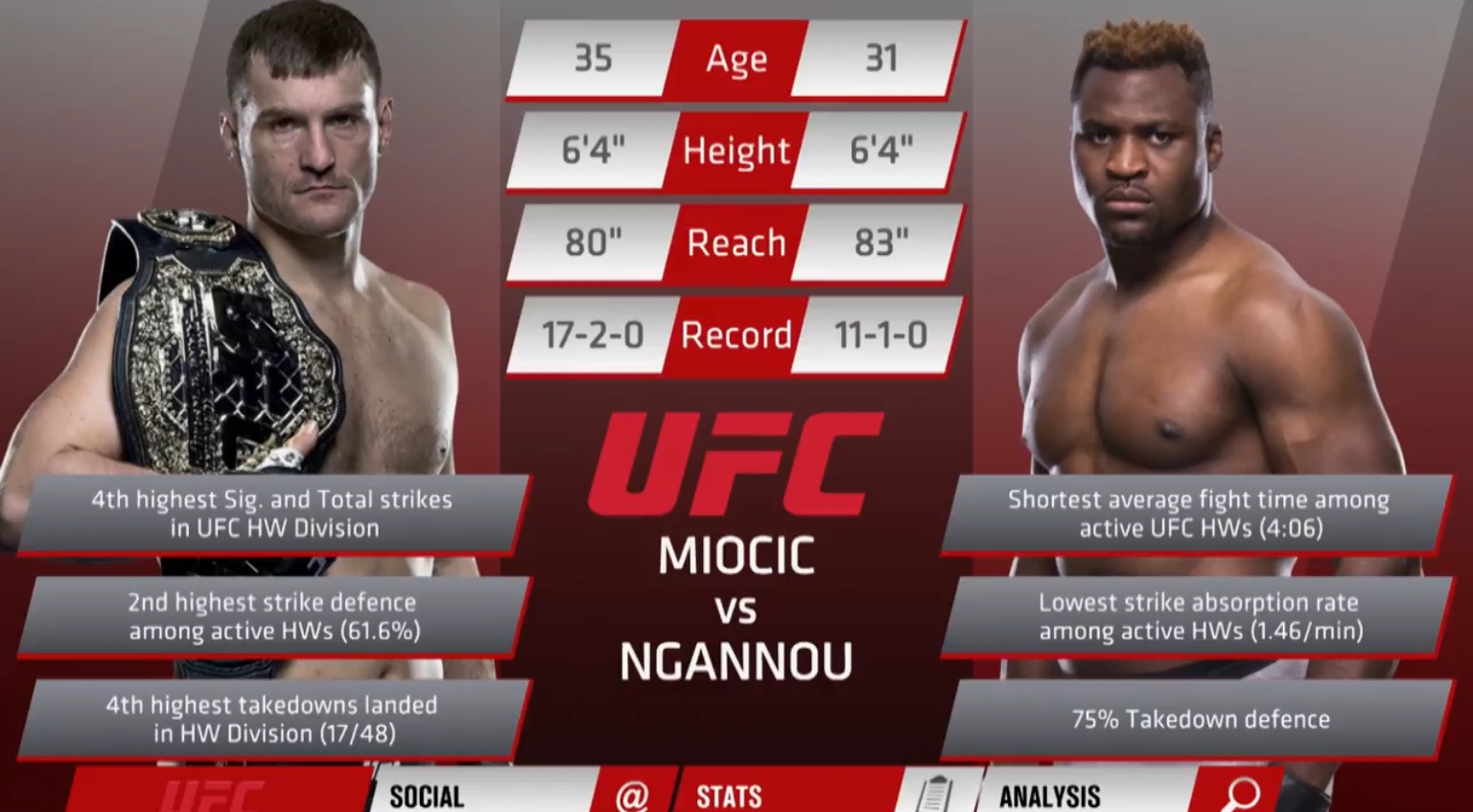 Stipe Miocic (c) vs. Francis Ngannou
Heavyweight
What Happened?
Ngannou comes out with the Cameroon flag over his shoulder. It's basically every color of the rainbow thrown together in random swatches. A dude who looks suspiciously like Sokoudjou is trailing him and Rogan talks about Ngannou shoveling sand for a living in his youth. Oh, and there's literally somebody dressed up like the fucking Predator in his entourage. No, for real.
Miocic walks out of the tunnel like he does not even give a fuck. He doesn't even have the belt with him. Oh, and the guy who actually performs his theme song is in the audience tonight. Surprise! He's a white guy who pretends to be black.
There are a ton of Croatian and Cameroonian flags in the crowd tonight. Ngannou has a three inch reach advantage and is 17 pounds heavier than the defending champ. Ngannou with a high kick early. Stipe crushes Ngannou against the cage. Ngannou ain't going to be able to do much in the clinch. Stipe going for a single leg takedown. Ngannou with some big overhand rights, but Stipe has great head movement. Stipe clips Ngannou. Stipe ties up Ngannou again. Ngannou throwing knees from the clinch. Ngannou just barely misses on a huge shot, and Stipe retaliates with a hard right. STIPE CLIPS HIM AND GETS THE TAKEDOWN. Stipe's in side control. Is Stipe going for an armbar? Stipe still in side control. Stipe with hammer fists from the top. Ngannou is up. MIOCIC TAGS NGANNOU AGAIN AND SLAMS HIS ASS RIGHT AT THE BELL!
Round two. Stipe has a NASTY mouse over his eye. Ngannou looks way slower. Stipe with a leg kick. Ngannou misses on a haymaker. Ngannou shakes off a takedown, but he doesn't have enough time to land any decent shots on the champ. And there's Stipe with ANOTHER takedown. Miocic is literally trying to fold Ngannou like an accordian. Rogan says if this was a video game, Ngannou's energy would be in the red right about now. Stipe with a knee to the body. Now he has Ngannou in a three-quarter nelson, of all things. Stipe locks in a choke right as the bell sounds.
Round three. Stipe with a leg kick. Stipe shooting for a single leg. He can't get it so he just clinches Ngannou against the cage. Ngannou shucks Miocic off but he's too tired to do anything so Miocic just shoves him into the cage again. Miocic lands a knee to the head. "You're looking at a very tired giant man," Rogan comments. Miocic clinches Ngannou against the cage once more. Stipe with a hard jab to the titty. Ngannou staggers Miocic with a hard right and Miocic immediately fires back with a takedown. Miocic's in side control. Stipe is just RAINING punches on Ngannou now. Miocic has 45 ground strikes compared to zero for Ngannou. Stipe literally smothers Ngannou against the cage as the round concludes.
Round four. Miocic, as expected, begins with some decent leg kicks. And Miocic ALREADY has the takedown. Miocic is in side control. Stipe is five of ten on takedowns tonight, by the way. Ngannou is all out of gas at this point. Stipe is dragging Ngannou down again. Miocic is looking for a choke. Stipe's gameplan tonight will go down as one of the most brilliant in UFC history. It's now 102-1 in favor of Stipe in terms of ground strikes. Stipe has Ngannou trapped in a keylock and Stipe is just CRUSHING him with punches. Loud "Stipe" chants throughout the arena. Miocic punches Ngannou in the liver about a billion times as the round wraps up.
Round five. Ngannou MUST finish Miocic to win this fight. Miocic with a leg kick. Miocic clinches Ngannou against the cage. Miocic with a knee to the body. Ngannou looking for a miracle guillotine, but he loses it. Miocic goes back to pancaking him against the mesh. The ref makes 'em head to the center of the cage. Two minutes left. Miocic with a leg kick. Miocic playing it super safe and keeping his distance. Ngannou misses on a jab. Thirty seconds left. Miocic pushes him against the cage, sinks in the underhooks and that ought to do it.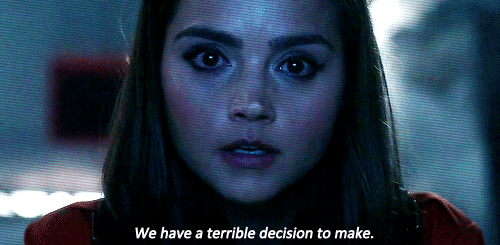 Let's hear from the judges. It's 50-44 across the board for Stipe.
Should You Watch?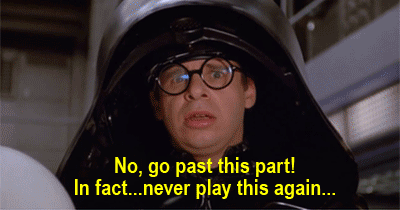 https://twitter.com/michaelcoughlin/status/954955538588200960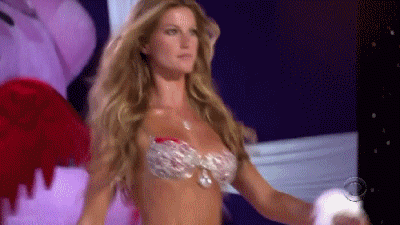 UFC 220 FREE LIVE STREAM (of consciousness) RESULTS & RECAP
(Winners that Mike can remember after the fact are in BOLD)
Heavyweight Stipe Miocic (c) vs. Francis Ngannou
Light Heavyweight Daniel Cormier (c) vs. Volkan Oezdemir
Featherweight Calvin Kattar vs. Shane Burgos
Light Heavyweight Gian Villante vs. Francimar Barroso
Bantamweight Thomas Almeida vs. Rob Font
Featherweight Kyle Bochniak vs. Brandon Davis
Welterweight Abdul Razak Alhassan vs. Sabah Homasi
Flyweight Dustin Ortiz vs. Alexandre Pantoja
Featherweight Dan Ige vs. Julio Arce
Featherweight Enrique Barzola vs. Matt Bessette
Women's Strawweight Maryna Moroz vs. Jamie Moyle
Lightweight Islam Makhachev vs. Gleison Tibau
UFC 220 SHIT TO BUY