The United Center, where Michael Jordan played basketball; where Derrick Rose really didn't (because of injuries – JOKES!)
Chicago, Cook County, Illinois, United States of 'MERICA!
We are LIVE from the United Center here in beautiful sweltering hot as hell Chicago.  This city, seriously, it's like swimming through a giant pot of boiling water.  Ugh.  As we do, we'll update this post throughout the week if any major news breaks.  Otherwise, I put it up early for Google purposes.  I'm pulling down the curtain, folks!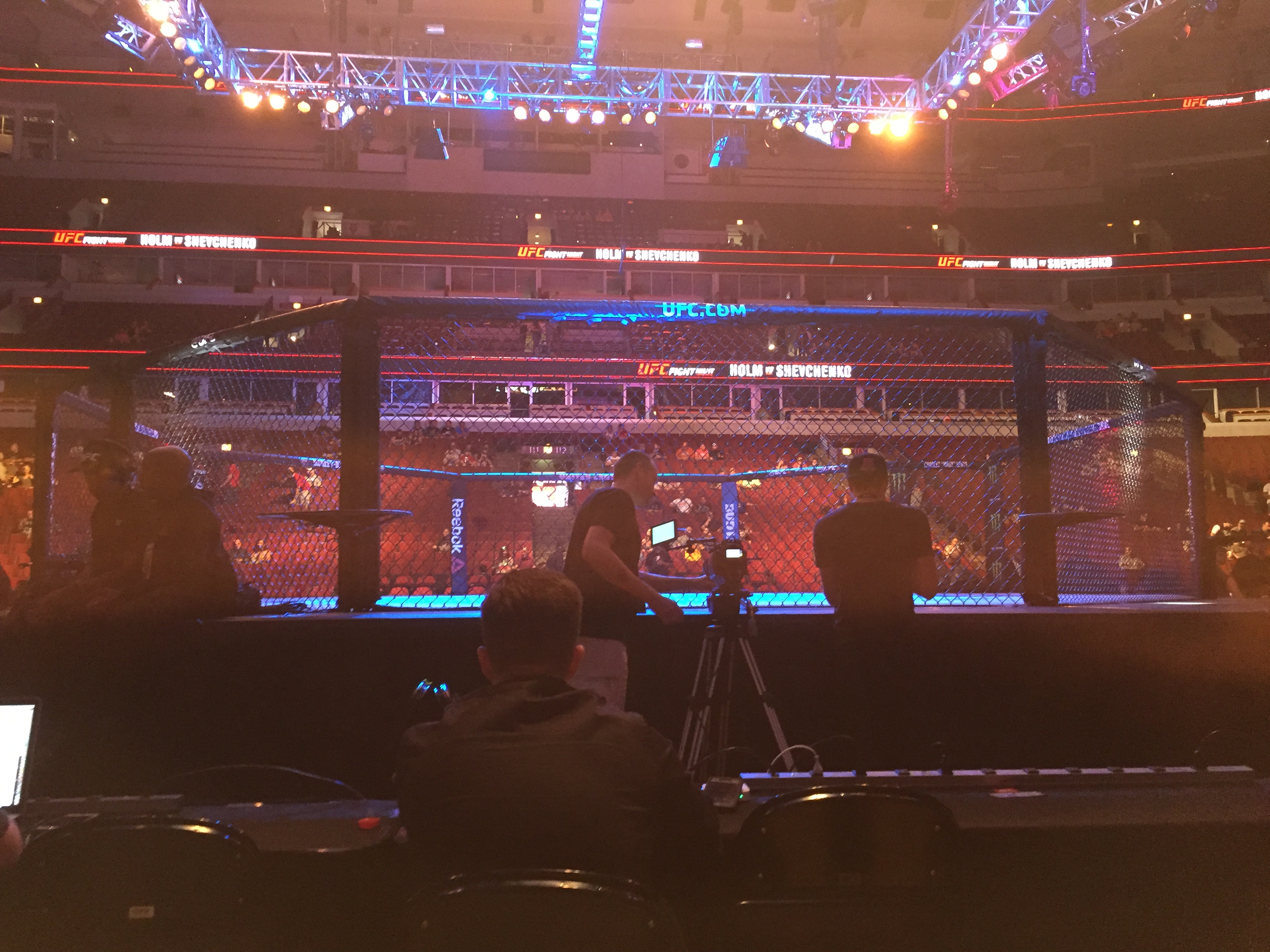 UFC on FOX 20 FREE LIVE STREAM of CONSCIOUSNESS Results & Recap – Least Important Prelims – UFC Fight Pass – 4/3/2/1
Luis Henrique vs. Dmitry Smolyakov
FATweight
Round One
I wonder if Dmitry will take out on Luis the fact that Russian athletes are being banned from the Olympics.  SOCIAL COMMENTARY!!!!
But, serious times: Dmitry is a fucking walking wall of muscle.  I insult because I know he can't read English.
Wait, did they announce Dmitry's nickname as being "The Lifeguard?"  That can't be right.
Luis with some nervous energy early.  Dmitry looking calm, though he's hanging his hands a bit low.
And he pays for it as Luis clocks him with a left hook that stunned the Russian.  A brief letting loose of the hands and now we're clinched.
Luis tries an outside trip but Dmitry stuffs it.  They fight in the clinch for a moment, with both landing some good shots.
Dmitry with an overhand right clips Luis.  He literally just ran forward with his head down throwing but it worked and now Luis has initiated the clinch.
They seem to circle then rush in for a moment or two of flurries.
LUIS WITH A BIG SLAM!!!!!
He's landing some really good, unanswered elbows from inside the guard.  Dmitry is barely blocking them.  Lots of damage being done here.
Luis 10-9
Round Two
Ref warned Dmitry to keep his mouthpiece in.  His right eye is swollen shut.  Sucks to suck.
Luis with a double leg but Dmitry hips out of it easily.
Dmitry almost got a takedown off a head kick attempt.  But then he didn't.  So: I've reported on nothing.
"Reported."
Luis sprawls on a TD and is slowly working to get behind.  He's almost looking for a cradle as he just peppers with punches.  These aren't doing much besides keeping it down.  Dmitry popped his head up for a second only for Luis to threaten a choke.
Dmitry is looking to the ref for a standup, and the crowd is booing, but I think he should have to work his way free.  Luis earned this position and is working.  He isn't doing a ton and the crowd is right to be bored but … Eh.
Dmitry moved for a moment, got lazy, and Luis sunk in the rear naked choke. Tap.
WINNER: Luis, R2, Sub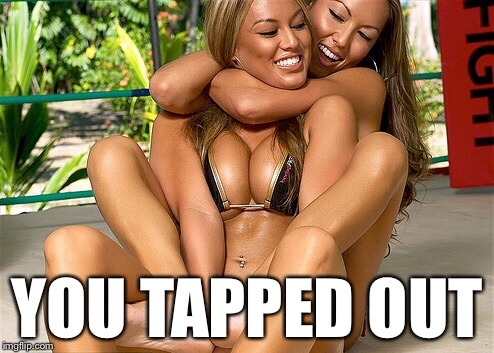 Should You Watch?
It wasn't horrible.  Maybe if you're on the crapper and have Fight Pass.
Luis on his victory:
"I am very happy with this victory and feel this is just the beginning. I trained hard and would like to thank my camp and everyone that helped me prepare for this fight. Now I get to relax with family and then get back to training hard in the gym for my next fight."
Jim Alers vs. Jason Knight
Stiff as a board light as a Featherweight
Round One
Why do I feel like Knight as been around forever?  Maybe I'm just getting old.  But, aren't we all, when you really think about it?
Knight doubling his jab a lot right off the bat.  Constantly keeping it in Alers's face.
Lefet hand is landing for Knight, almost at will.  Alers trying to time a left hook of his own.
Leg kick from Knight takes the legs out of Alers.  Knight taunting him.  Now walking him down with NO respect.
More taunting, demanding Alers throw down.  Acres on his bike.  Looks like he needs to regroup badly.
Knight jabbing, straight, leg kick.
Alers ties up for a moment but Knight breaks away.  Despite all this, Knight's face actually is bleeding under the right eye.
Alers times a double leg well and gets Knight down swiftly.  Knight immediately pushing the head though and stands up.  Jab.
Right hand left hook from Knight.  Then Knight with a TD!  Basically to show he could as he immediately stands up.
Knight 10-9, maybe 10-8 as he was really in control throughout.
Round Two
Alers catches Knight being lazy and lands a BIG right hand.  They fall into each other and that little moment looks like it may have been enough for Knight to recover.
Right to the body, left to the head from Knight.  The body shot sounded like someone hitting a cow with a bat.
(Which I've done before, of course.)
More taunting from Knight.  He and Diego would be madness…
Superman punch barely misses.
One leg kick after another from Knight.  Alers looks frozen and now he has blood from his right eye.
Knight feinting and finding angles for his right hand.
ANOTHER right hand.  Just really, really crisp and impressive boxing here.
Alers powers through with a TD, right into a HIGH rubber guard.  GOGO PLATA attempt!  Nope.
Knight gets up and goes right into a TD of his own.
Knight 10-9.
Round Three
OH SHIT!!!  ALERS CLIPS KNIGHT RIGHT AWAY!!!  Knight definitely was stunned by that one.
Alers TD.  Guard from Knight.  That sure as hell caught him off guard (pardon the pun)(NO, DO NOT PARDON IT!).
Alers burying his head in Knight's chest.  Knight kicks him away.  Alers dives in for a single.  Knight sprawling.  They're up in the clinch as the crowd cheers.
Now in the center and Knight is right back to walking down Alers.
Alers is still game, despite being at a technical disadvantage.
Left and then a right hand smacks Alers's face.
Easy takedown from Alers lands right in side control with two minutes to go.  Definitely a much closer round.  Knight moves to full guard and immediately secures rubber guard and attacking the right arm of Alers.
Nope.  Alers muscles out of it.
Knight looking to wall walk.
As they stand, Alers clocks Knight with a right hand.  They're swinging like madmen here.  CROWD IS ROARING LIKE KATY PERRY!!!
Knight shoots and gets a double, briefly, and the round ends and they all clap in appreciation.
Alers 10-9.
Why am I giving scores?  I never do that.  Who cares how I score things?
Winner: Knight, split dec.
Should You Watch?
For sure.  This was really good stuff.  Fifteen minutes of two dudes being awesome. (Though a split decision was bullshit.)
Said Knight:
"I have been waiting a long time for this moment. The feeling I have right now is great. I would like to thank all my family and friends."
It's my mom's birthday today.  HAPPY BIRTHDAY, MOM!  Sorry for all the swearing. (No, I'm not.)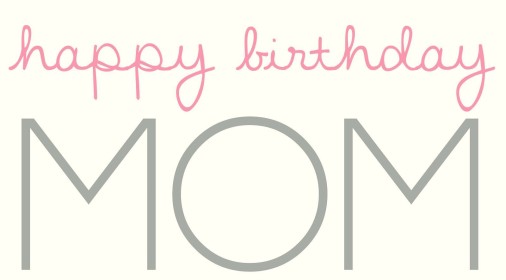 Alex "The Cowboy of Brazil" Oliveira vs. James "I'm not a Moonie" Moontasri
Welterweight
Round One
OK. He's really just "The Cowboy" but Cerrone beat his ass to forever be the official Cowboy of the UFC so I'm modifying his nickname.
I'm not sure of James is a Moonie or not but odds are against it.
Oh, his nickname is "Moonwalker."  That's pretty good.
Cowboy bouncing around, looking loose.  He's pressed Moonie against the cage and wants this on the mat.  He's deep on the hips and should get the TD.
OHH!  He had Moonwalker up for a slam but the Moon rotated, messed with the tides, and landed on his feet.
Moon was a good movie.
Buzz Armstrong takes a knee to the cock.  He's in a lot of pain.  I would be too, what with me having a huge dong and all.
There's even a doctor running in to check on him.  He's called in ANOTHER person.  There are three grown men checking on his balls.  I've seen this movie before…
Wait.  What?
Moonie is up and walking around though still clearly not comfortable.
They fight!
Please do it again, please do it again, please do it again…
James took a step back then a leap forward with a knee as Cowboy came for a takedown. (That was clever, fuck you.)
They're grinding in the clinch, with Moon utilizing some push off elbows.  Cowboy trying for a single leg.  Nope.
Cowboy showing the … Balls … To throw knees to the midsection.  BALLS.
Moon caught a knee and is trying to turn it into a single but no go.  Round ends with them clinched.
Fuck if I know how to score it.  Cowboy 10-9.
Round Two
Cowboy just selling out on these TD attempts.  He's gonna do whatever he can to get one.
He really wants a single leg but Moon keeps it up. For his success he gets kneed HARD in the belly.
Cowboy leaning on MoonMan against the cage, forcing him to carry the weight.
Finally, Cowboy actually gets the fight to the mat.  He better fucking do something.
He moves to 1/4 guard, looking to take the back.  Moon using a shin guard for a moment and keeping Cowboy off balance.
Moon with a single butterfly hook but he's doing well with it.  Now, halfguard(Ed.com)(GOT ONE IN!).
Full.
Cowboy stands over him and starts landing punches.  Now hard elbows from half guard.
BIG shots to the body as Cowboy also taunts with a guillotine.
Bad Moon rises!
The round ends.
Cowboy 10-9.
Round Three
Could be 1-1 or 2-0 or … Eh.  Let's just watch and see.
They swing and both land.  Cowboy thudding on Moon's head.  It was fun, it was exciting, it made life great, and so of course Cowboy immediately grabs a takedown.
Just grinding away with punches and elbows, Moon's head trapped against the cage.
Houston is relaying a message to stand. (GET IT!?!??!)
Cowboy with some punches to the body.  They hurt but this is Ambien.
A minute until this live action abortion is finally discarded to the trash can behind Planned Parenthood.
Cowboy 10-9.
Winner: Cowboy, dec. 
Joe went to interview Cowboy and instead the music played for the next fight.
Should You Watch?
Never. (30-26, 30-26, 30-25 – I assure you, there was NO WAY that much action happened.)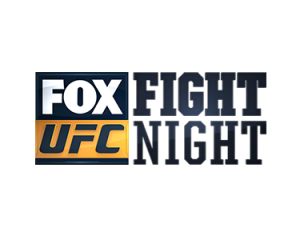 UFC on FOX 20 FREE LIVE STREAM of CONSCIOUSNESS Results & Recap – More Important Prelims – Fox Sports 1 – 6/5/4/3
Michel Prazeres vs. J.C. Cottrell
Lightweight
Round One
Mikey is built like a fucking fireplug – or whatever the saying is.
Michel ducks behind and rides JC down for a brief second.  And that's all that happened for the first minute.
Michel catches a kick and turns it into a TD.  JC tries to reverse, Michel scrambles and has an Oma Plata secured.  He's controlling the hips and it's, in theory, early enough for him to finish.  I doubt he will because no one ever does.
Michel is scooting his hips away, really trying for this.  JC is controlling a heel to take away leverage.  FUCK! No.  JC rolled and got caught in an armbar but then rolled out of it.  Michel ended up on top.
JC threatening a Kimura but he's in half guard to nope!
Michel moves to mount SUPER quick.  But almost as quickly, JC gets half guard.
Michel searching for a Kimura of his own now.  In-step pass to side control.  He's maybe thinking north-south choke.
He gives up on that idea to instead secure position.
Round ends and it's Michel 10-9.
Round Two
Michel slips a punch and perfectly times a TD.  JC scrambles up but is dragged down. Then up.
Michel is shaking out his arms.  All those muscles take oxygen and he looks like the type to gas.
But again he times a punch and ducks under, drags JC down.  JC stands, fighting the hands, but Michel is a bulldog here. (Are Bulldogs known for never letting go?)
As they break, Michel lands an elbow.
Half way through the fight now.
Kick to the midsection of JC echoes throughout the arena.
Guess what?  Yup.  Michel timed a punch, ducked, TD.
JC wall walks to his feet.
OH!  This time Michel's little trick didn't work!  JC is learning.  Maybe he has AI… Or: he's a human being.
Or not, because Michel gets a TD.  Does nothing.  The Round Ends.  A baby is born.  And old man dies.
Michel 10-9.
Round Three
Michel lands a series of hooks right away.  Then another.  And more!  KEEP DOING THIS!!!!!
JC over extends on a punch and Michel counters with hooks.  More hooks.  He's lighting him up.
Body kick.  HOOKS! And …. A FUCKING TAKEDOWN!  YOU. MOTHER. FUCKER.
JC stands with the aid of the wall.
In the center now.  JUST THROW, DUDES! (Dudes?)
Michel with a body punch and, guess what? No, go ahead and guess.  I'll wait.  He goes for a takedown.
The baby that was born previously has just died of SIDS.  His parents were happy for him.
Michel lands a counter left hook.
Uh. Oh.  Michel did a back flop for a second.  Still, he's only got to last a minute.
Whips a right hand at JC's head.
Accidental ball shot makes the whole thing pause with all of ten seconds left.
Michel 10-9.
WINNER: Michel, dec.
Should You Watch?
First round was good.  The rest was not.
JC has a tattoo that reads "No Regrets."  Well, that makes one of us…
Kamaru Usman vs. Alexander Yakovlev
Welterweight
Round One
Usman looking for a TD.  Alex looking to not be taken down.  I'm looking for blood.
Usman gets it, briefly, but Alex stands.  Usman drags him down and has one hook in.  Alex grabs the fence twice, pretty blatantly, and Juan Grande takes a point.
Alex trying to hit a switch but no dice. He stands but Usman is on his hips like brown on certain types of rice.
Usman with a TD and Alex comes really close to grabbing the fence again.  90 seconds to go in this snooze fest.
Finally, side control from Usman. You better do something with it, you ass of a man. (It's not his fault but I'm angry and it's kinda cold in here.)
Usman 10-8.
Round Two
Alex pawing with an open hand.  It's like he's begging for another foul…
Usman with a straight right to the body.  Alex responds with a kick to the midsection.
Usman again with the right to the body.  He seems to like that one.
Oh, look.  They're clinching.  Usman trying to drag it to the mat.
He ends up on top in half guard.
Grinding elbows as Alex just holds on, looking to be stood up.
Alex with an underhook but Usman is letting him know a d'Arce choke is there if he overdoes it.
Usman continuing to just land short elbows.  Boring but … I guess effective.
Alex literally has double under hooks and isn't doing shit.  The half guard is WIDE open to be passed but Usman is content to control.
Alex looking for a heel hook now as Usman got lazy.  Usman controlling the hips and gets out with ease.  Now he's in north-south.
Crowd just erupted in boos all at once.  Usman has his head ON HIS BALLS as he peppers with punches.
I hate you both.
Usman 10-9.
Round Three
Oh, look, Usman with a TD…  Just fire them both.
Alex with deep half for a minute but of course nothing comes of it.
Adrian Peterson's kid thinks this lacks violence.
(What a random reference.)
Side control.
Mount now from Usman.  FINISH THIS SHIT!
Elbows.  Alex isn't doing much but Usman isn't pushing the pace either.
Scramble.  No back take.  90 seconds until we all cheer that it's over.
Usman 10-9.
Winner: Usman, dec.
Loser: All of us.
Should You Watch?
NOOOOOO!!!!!
Darren Elkins vs. Godofredo Pepey
Light as a Featherweight
Round One
This better be good or else I'll … Keep watching.  I have nothing to threaten them with.
'MERICA vs BRAZIL – we know this because they have flags out.
That all said, Elkins has a tendency to grind out Ws…
Pepey with some Spinny shit that kinda almost worked.  He has a Thai clinch.  One knee.  Backing up Elkins.
Elkins TD.  Pepey immediately looking for write control and likely a triangle.
Kimuara.  SWEEP.  Mount.  Elkins trying to get up but Pepey with good hips.
Pepey steps through to knee on belly.
Elkins uses a leg lock attempt to sweep and get a TD.
Pepey went for a guillotine but Elkins slipped out.  Pepey climbing his legs up…
Elkins hammer fist.  Elkins with good posture, which is shutting down Pepey's submission attempts.
Pepey keeps trying to isolate an arm but instead uses it to stand.
He's locked up a Kimura which prevented an Elkins slam.
Elkins powers out of it and begins some GnP.
Elkins 10-9.
Round Two
Pepey pumping up the crowd.
Pepey lands a Spinny kick but Elkins eats it.
Pepey on his back but he has a leg locked up.  HEEL HOOK…. No.  Pepey has the hips locked in.
Pepey looking to take the back or get a calf crusher.  He uses it to sweep.
Elkins was standing and Pepey threw a knee to the head.  He pulled back right away and I don't think it even landed.  But Herb takes a point nonetheless.  I dunno about that one…
Pepey blisters a right hand down the pipe.
Elkins with a TD/Pepey pulls guard.  At least the Brazilian knows he shouldn't waste energy.  I guess.
Elkins content to take no risks and do what he does: grind on a man.  Slowly.  Deliberately.  With some force and no lube…
USA chant.  Chants are important.
Pepey throwing elbows to the top of the head from the bottom.  He's also continually controlling the right wrist.
Round ends.  Elkins 10-8.
Round Three
Brief flurry then Pepey essentially pulls guard.
Pepey is doing well with heels on hips and creating space but he isn't creating enough.  He scrambles up.
Three minutes to go.
Pepey leaps in like a moron, misses, pulls guard.
Elkins with unanswered elbows. Like, we all know this will rinse and repeat until the bell sounds.
And, if I'm Herb Dean, I don't stand them up.  Fuck you: you pulled guard, you live with it.
One minute to go and there's a light Elkins chant.  Well, he's from nearby IN.
Pepey  throwing some little punches from the bottom but Elkins is like Zika: DESTROYING BRAZIL!
I forced that one, I admit.
Elkins 10-9.
Winner: Elkins, dec.
Should You Watch?
It wasn't horrible and I liked the first round but this wore on and on and on.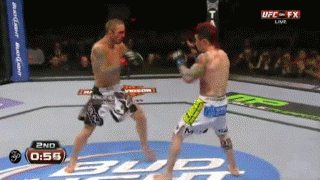 Frankie Saenz vs. Eddie Wineland
I Ain't Afraid of No Bantamweight
Round One
Two grown men going by versions of their names you'd call a small child.
Frankie with leg kicks early and Eddie looking to land his right in return.
Eddie with a surprising TD attempt.  It failed.
Leg kick buckled Eddie's knee for a second.
Eddie with a knockdown off his right hand.
Frankie is up and Eddie is calmly stalking.  Frankie looks OK but Eddie has his attention. (Who writes shit like that?)
Frankie with a very easy TD.
Minute to go and this is gonna be a close one.  Prepare for OUTRAGE!
Eddie tying Frankie up well.  And then an elbow gets through.
Scramble.  Back take by Frankie.  They actually slammed into the corner post.
Frankie 10-9.
Round Two
Shot to the cock.  Eddie is gonna be OK but he's duck walking it to health.
Eddie moving well and catching Frankie with punches.  Frankie answers with another hard leg kick.
Eddie feinting a lot, trying to find an opening to slide in his right hand.
Flurry sees Frankie get the better and Eddie nod in agreement.
Another dick kick.  But Eddie is OK.
Eddie is definitely trying to time Frankie's movement.  Wants to catch Frankie off balance.
Eddie steps back and lands a check uppercut.
None of Frankie's TDs are even close now.
Knockdown off a punch from Eddie.  He's taking over for sure.
Eddie 10-9.
Round Three
Eddie counters a leg kicks with a right.  Then ends an exchange with another right.
Eddie shucks off a shot easily.
EDDIE DROPS HIM TO DEATH WITH A RIGHT HAND!!!!
Frankie is up but HE IS OUT ON HIS FEET!!!!!!!!!!!!!!
WINNER: EDDIE, R3, KO!!!!!!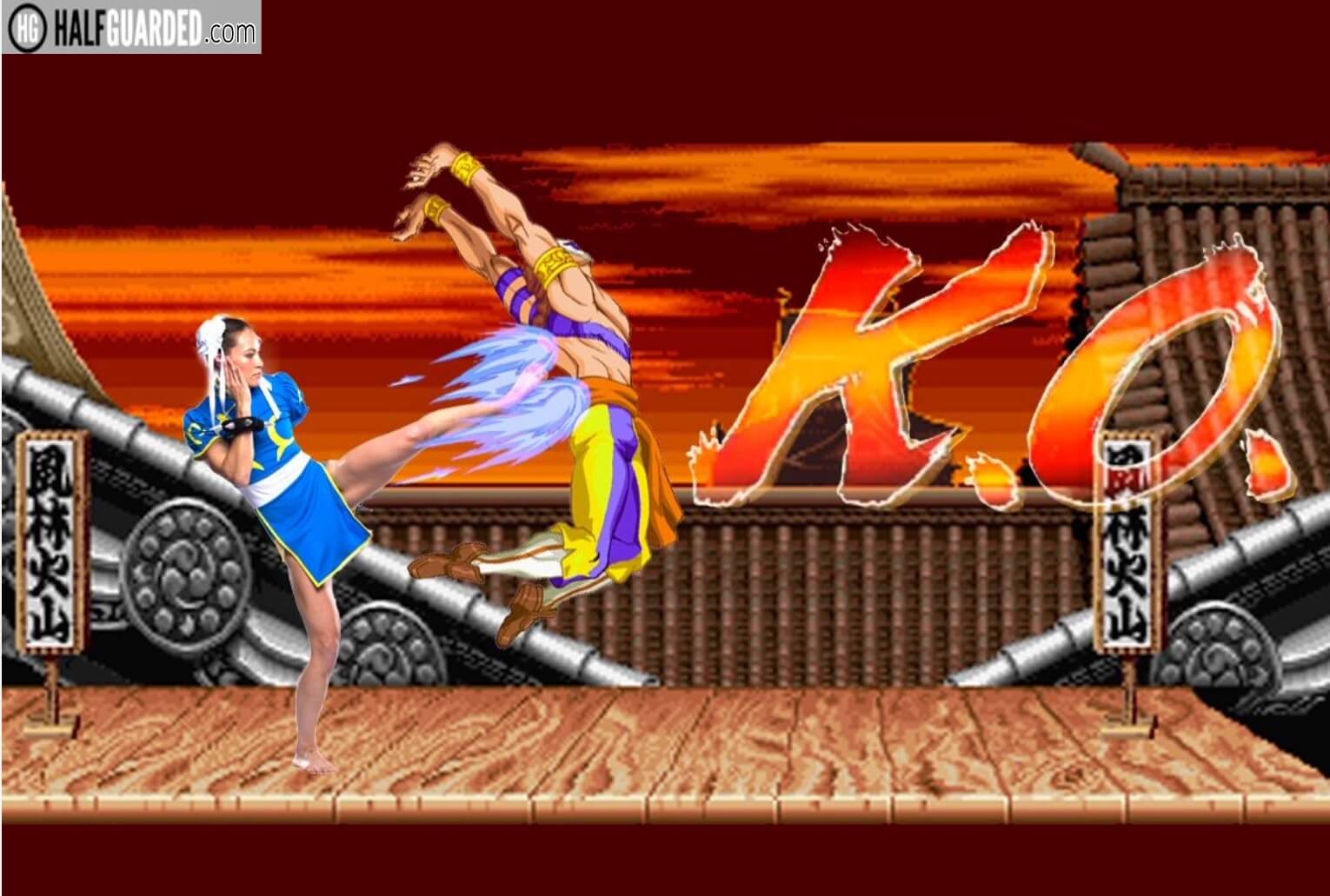 Should You Watch?
THe last round for SURE!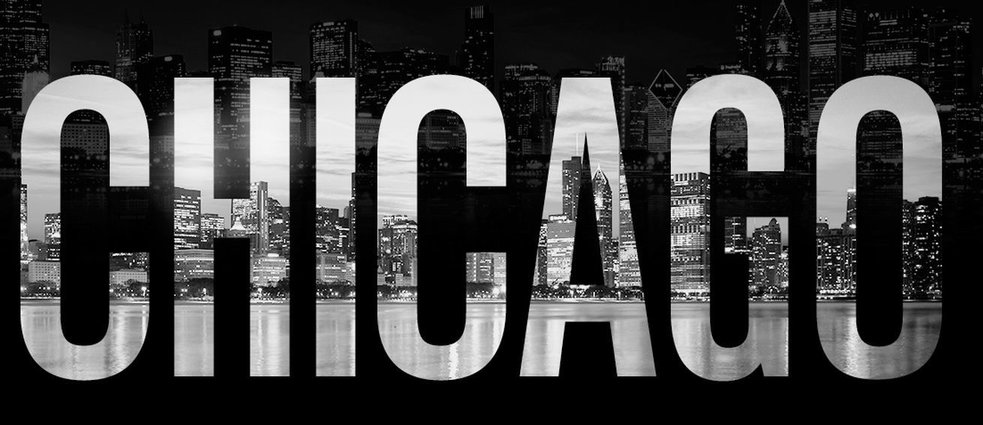 UFC on FOX 20 FREE LIVE STREAM of CONSCIOUSNESS Results & Recap – MAIN CARD – BIG Fox – 8/7/6/5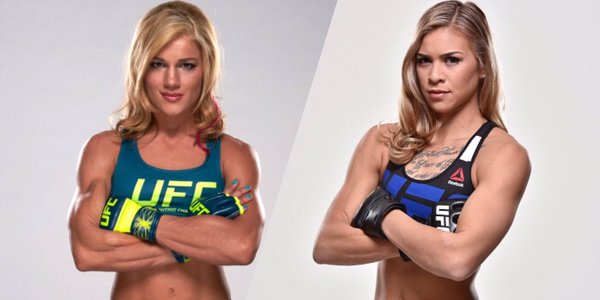 Felice Herrig vs. Kailin Curran
Women's Strawweight
Round One
Herrig trains with Jeff Curran.  Who is of no reaction to Kailin Curran.  But I like to type stuff like that.
Curran looks like a little badass in there, no lie.
Herrig with front kicks early, controlling distance.  Now she's coming in with some hands.
Curran comes in a bit sloppy and gets taken down.
Herrig passes to side, then takes the back smoothly.  Reran naked choke and … She's cranking it hard.  Curran TAPS!
Damn.  That was impressive as hell.
WINNER: Herrig, R1, sub.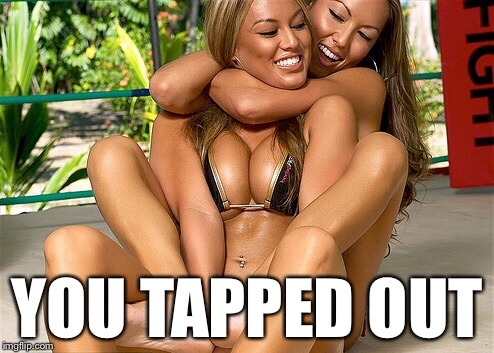 Should You Watch?
FOR FUCKING SURE!
Francis Ngannou vs. Bojan Mihajlović
Heavyweight
Round One
Let's take two gigantic foreign dudes and make them fight in a cage for our entertainment.  We sure we're more sophisticated than the Romans?
Bojan out to The Eurythmics. No, I don't need to tell you which song.  You only know one anyways.
Francis looks like Donald Trump's nightmare come to life: a huge, black, ripped, immigrant… FROM FRANCE!
Or maybe that's his dream!
(A topical political joke AND a gay joke.  I'm edgy.)
Francis stalking. Bojan walking.  Crowd booing.
Francis drops him.  He swarms.  He pounds and pounds and it's done.  Bojan isn't happy but those were some BIG fists being dropped on a man's head.
Winner: Francis, R1, TKO.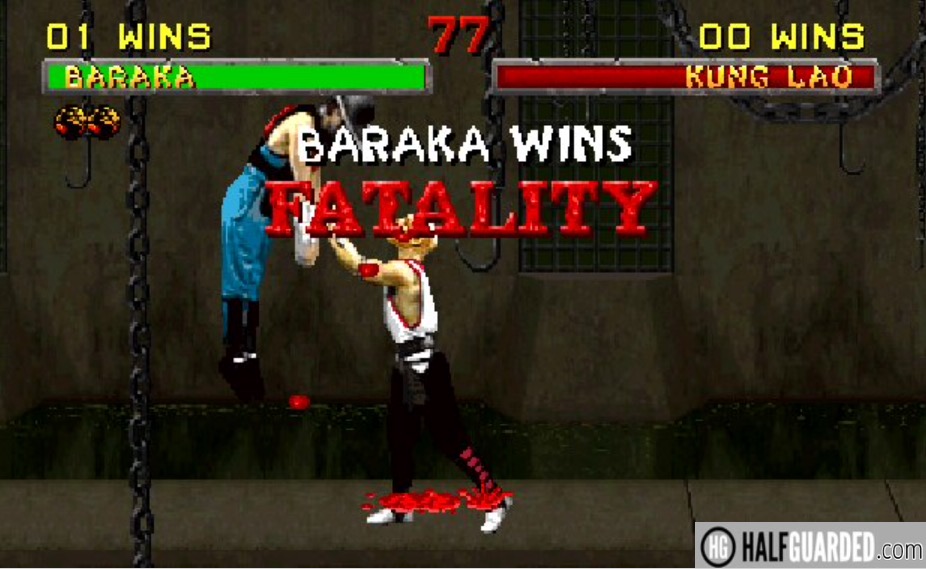 Should You Watch?
Yup.  Short and violent.
Herrig:
I have suffered with a lot of anxiety lately. I had acupuncture during fight week to calm me down. Everything was about just being relaxed. I was scared about how I would be able to fight at the best of my abilities feeling this anxious. I will for sure continue fighting. I thought if I couldn't get my nerves under control that maybe it wasn't for me, but today I won.

People say you have the pressure of fighting in your hometown and I definitely had a little of that, but at the end of they day I fed off the Chicago energy and it was great.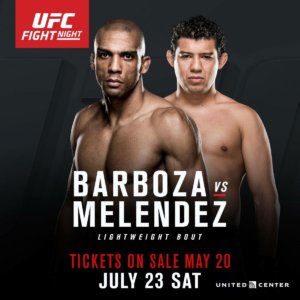 Edson Barboza vs. Gilbert Melendez
I'm Afraid of the Dark so Don't Turn Off the Lightweight
Round One
Gil immediately looking to answer leg kicks with an overhand right.  Clearly drilled THAT one a lot.
Good shot by Gil, better sprawl.
Barboza is fast as hell, throwing three punches for Gil's one.
Melendez making it clear he wants this on the ground.
Left hook lands on Barboza's head.
Leg kick digs into Gil then a kick to the belly.  Spinning kick to the body after that.
At distance, this is Barboaza's fight.
Gil ducks and throws an uppercut, Barboza responds with a hard left hook.
They stand in the pocket and just trade.  No one is backing down.  A brief respite then back to it.  Good, fun action.  The kind that makes you glad you're alive.
Barboza 10-9.
Round Two
They trade, Gil lands a left hook.  That's been his best weapon so far in the fight.
Edson is circling away, looking to keep distance.
Gil shoots and is tossed aside like it's nothing.  Edson standing over him ala Sakuraba.
Leg kick spins Gil around.
Another one drops him.
He's getting reckless as he's then dropped to a knee by a punch.
Another kick.  Ugh.
Edson pumps in a jab for good measure.
Lead high kick almost kills Gil.
GIL LANDS A HOOK AND DROPS EDSON!!!!
Edson is up, they're both just throwing like madmen.  No one backs down.  This is awesome!
Gil shoots.  It's stuffed.
FUCK that was awesome.
Gil walks and just as his leg plants it eats a kick.  Ouch.
Edson catches a kick and sweeps Gil's leg for a TD.  He's pounding HARD!
Edson 10-9.
Round Three
Crowd roars as the third starts.
Leg kick did enough damage that Gil momentarily switched stances.
And another.
One more?
ONE MORE!
Gil's leg is a mess to look at.
Now Edson is working the inside of the same leg with kicks.
Gil has no choice but to step in and just throw punches and hope.
Another kick.  And again.  There's a subtle buzz in the arena, like people know they're seeing a wounded animal.
Two minutes to go…
Crowd cheering as if to will them to exchange one last time.
Gil trying to wade in.  Maybe has one last burst in him.
But, he doesn't.  Crowd boos as the last round really slowed to a halt.
Edson 10-9
Winner: Barboza, dec.
Should You Watch?
The first two were good and the 2nd was fucking amazing.  The third sucked.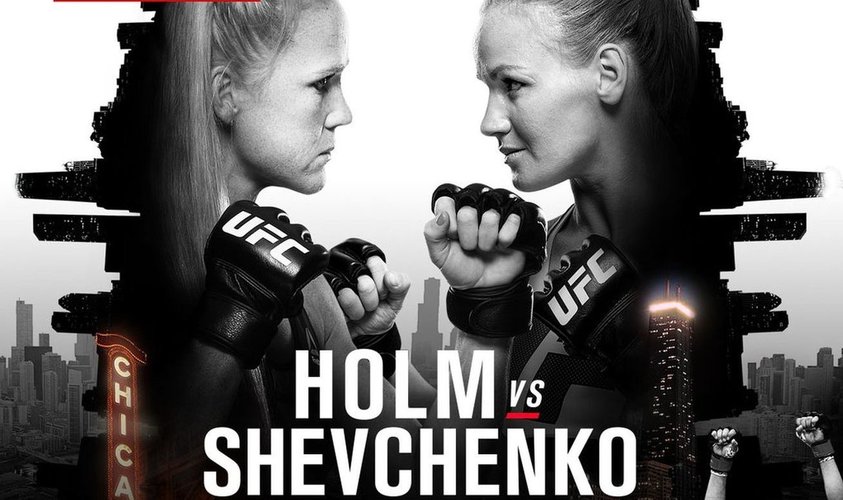 Holly Holm vs. Valentina Shevchenko
Women's Bantamweight
Round One
I do not expect this fight to be good.  In fact, I expect it to be very, very boring…
Both tentative to start.  Holly looking for the oblique kick that I – and all right thinking Americans – hate.
Holm drops her!
Valentina is quickly up but that should change the dynamic.  Or maybe it won't.  Let's find out together.
Holm more aggressive than normal and she eats a punch for her troubles.
Holm is hopping in with kicks now.
Valentina with a TD but Holm immediately uses an over hook to reverse and stand.
Holm using head control to keep Valentina pressed against the cage.  Digging in some knees. (I need a word besides "digging.")
Holly initiates the break and the round ends.
Holm 10-9
Round Two
Both have resumed being respectfully cautious.
Isolated strikes from both.  Valentina ducks and tries a TD.  Holm stuffing it. They break apart.
Valentina catches Holm overextended and snaps a punch.  Then a spinning backfist!
Valentina ain't no joke, folks.
Valentina bites down, says fuck it, and just throws a big right hand.  Missed by an inch.  She's finding confidence here.
Step in and left hand nails Holm.
Spining backfist again then a kick. Another kick.
Valentina 10-9
Round Three
Valentina catches a leg and sweeps Holm down.  Holm moving like she's on lava and she scoots up using the wall.
Valentina with an inside trip and she's HEAVY with her halfguard(Ed.com).
Holm tying up.  Trying to move to the fence.
Valentina controlling and not doing much.  Crowd hates it but she's doing what needs to be done.  Ref looks like he's gonna stand them up.
Holm bleeding from the eye.
Crowd REALLY hates this.
Posture and some elbows now.  Nothing crazy but she's active enough.
Valentina 10-9.
Round Four
Step in right hook from Valentina.
Holm with more volume to start, really looking for that stupid oblique kick.
Valentina with a combo.
Wheel kick almost landed on Holm's chin.
Good leg kick to finish a combo from Holly.
BIG overhand left from Holm just missed.
Holly with more punches here.  Seeming to have found a groove.  Valentina with a sloppy shot.
Fake Wonder Woman punch into a leg kick from Valentina.
(That was clever.)
Holm with a left ove the top.
Holm 10-9
Round Five
This round could decide it all.
Holm throws a head kick.  It's blocked.  Good pace by both still.
Holm doubles her jab but the second one is answered in kind. (I use a lot of cliches at times.)
Holm comes in but eats a punch.  Every time she tries to throw and establish a rhythm, Valentina is right there.
2:30 to go and it could decide the fight.
Wheel kick to the head ALMOST clipped Holm.
Holm misses and Valentina counters well.
Good kick to the body from Holm.
A minute to go and it's still nail bitingly close.
Crowd roars!
Holm gets caught and her knees slightly buckle.  She's going all in on this.
30 to go…
They end the fight throwing at each other like crazed women!
Holm 10-9
Super close.
Winner: Valentina, dec. 49-46 across the board!
Should You Watch?
Nah.  Wasn't horrible but wasn't some epic masterpiece you'll hate yourself for missing.
Quick & Dirty UFC on FOX 20 FREE LIVE STREAM of CONSCIOUSNESS Results & Recap
(Winner in BOLD)
Heavyweight Luis Henrique vs. Dmitry Smolyakov
Featherweight Jim Alers vs. Jason Knight
Welterweight Alex Oliveira vs. James Moontasri
---
Lightweight Michel Prazeres vs. J.C. Cottrell Preliminary Card
Welterweight Kamaru Usman vs. Alexander Yakovlev
Featherweight Darren Elkins vs. Godofredo Pepey
Bantamweight Frankie Saenz vs. Eddie Wineland
---
Women's Strawweight Felice Herrig vs. Kailin Curran
Heavyweight Francis Ngannou vs. Bojan Mihajlović
Lightweight Edson Barboza vs. Gilbert Melendez
Women's Bantamweight Holly Holm vs. Valentina Shevchenko