Prudential Center
Newark, New Jersey, AMERICA!

Ladies and gentleman, welcome to our always exclusive and one of a kind UFC on FOX 18 aka UFC New Jersey FREE LIVE STREAM of consciousness RESULTS and RECAP! (It's in bold so you know it's important.)  We'll be updating this post throughout the week with all of the relevant news and notes about the show and then -obviously – be doing the best play by play on earth this Saturday.  It is easily the single fattest show in UFC history and, to be honest, it doesn't look that great on paper.  I mean, it's MMA, so of course it'll be fun and names on a card rarely mean jack shit in advance, but look at the top of the card.  Ugh.
Update 1: The preview show is up, broken down into three parts, and we've got it HERE.
Update 2: Weigh-ins went well. Check it out HERE. 
Update 3: Word is that Sage Northcutt might be a golden retriever.
Wonder if Sage is sad he's on the main card and not Fight Pass…

UFC on FOX 18 aka UFC New Jersey FREE LIVE STREAM of consciousness RESULTS and RECAP – not as important PRELIMS on UFC Fight Pass – 330/230/130/1230
Tony Martin vs. Felipe Olivieri (lightweight)
What Happened:
1: Olivieri leaning back a lot but landing hard leg kicks early on.  Martin is a strong dude, just deadlifting his way to a takedown but the Brazilian gets up quickly.  Felipe doing serious damage with his leg kicks and even with tight elbows as Martin again tries for power his way to a takedown.  Martin clearly has no desire to strike at all. 10-9 Felipe
2: In between rounds, Martin's corner flat said "DO NOT GET KICKED" and so immediately he gets kicked, doesn't move, gets kicked again harder, doesn't move, and then a third and fourth time.  Cecil Peoples would have no idea how to score this.  Half way through the fight, Martin is finding more success with his punches, landing more as he Brazilian looks to be tiring.  Martin pouring it on with a series of punches that are doing serious damage. 10-9 Martin
3: Sickening kick from Felipe almost buckled Martin's leg.  And another.  Kick to Martin's body made me want to vomit.  Martin with a very solid takedown. Martin takes the back.  Gets the choke. And HE'S OUT COLD!
OFFICIAL RESULT: Tony Martin d. Felipe Olivieri, R3, sub
Should You Watch It:
First round dragged but picked up an from the midway point of round two it was fun.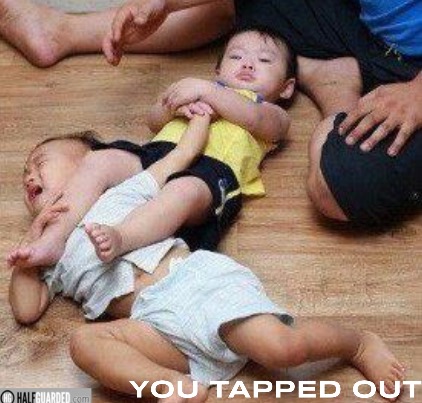 Damon Jackson vs. Levan Makashvili (featherweight)
What Happened:
1: Both a bit wild with their strikes here.  Jackson hiding a right hand behind a double jab but he then initiates the clinch.  They're grinding on each other here – it's boring.  Levan is fast as hell with his hands – but has no accuracy.  MORE CLINCHING!  Sigh. Jackson is pressing Levan against the cage in all of these but as forwho's landing the better shots? Who knows. Jackson 10-9
2: Jackson was told his double jab was working and credit to the man as he's throwing it a ton early.  And again.  LOL "He's working ref. Give him a chance to work."  Jackson with the double jab again.  Good boy.  Jackson clinches up. Grumble.  Levan is at least defending well, to say something nice about him.  Ricardo Almeida is there judging.  Levan catches a kick and hits a few punches. Oh, look, Jackson clinches again. Ass. Close round but Jackson 10-9
3: More.Fucking. Clinching.  Ref has had enough of that. Levan with a solid takedown but Jackson uses a guillotine to stand. CLINCH! I hate them both now. Levan gets a takedown with two minutes to go.  Jackson looking for a switch but no dice. Jackson starts to get up and Levan lands a blatantly illegal knee. And as we restart Levan pokes Jackson in the eyes. Ref took a point because of the two illegal moves (even though they're different illegal moves and that's not how that works).  Bunch of doctors out now.  Just finish the fucking fight already. Draw round because of the point deduction.
OFFICIAL RESULT: Damon Jackson MAJORITY DRAW. Levan Makashvili,29-27 (Jackson), 28-28, 28-28
Should You Watch It:
Only if you hate yourself.  The only thing worse than a boring fight is a boring fight that ends in a majority draw because of a weird point deduction.
Randy Brown vs. Matt Dwyer (welterweight)
What Happened:
1: Brown is gonna poke him in the eyes, I can just fucking tell with the way he's holding his hands open.  Dwyer dancing around and landing isolated kicks but neither guy really doing much after two minutes.  Dwyer with a big overhand right hand that I swear looked like a Bas Rutten slap.  Another overhand right from Dwyer lands.  Brown cannot get off first essentially. Dwyer 10-9.
In between rounds, Dwyer said, "He's poking my eye a lot." CALLED IT!
2: Wild swinging from both leads to a clinch and a chorus of "KNEE!!!!!!" from the crowd. Brown with a kick, punch, kick combination – but nothing really landed. Dwyer with a Thai clinch and lands knees but then Brown answers with a Thai clinch of his own and knees.  That was a fun 5 seconds. Brown with a HUGE HUGE Judo throw and now he has a d'Arce choke locked in but … No, he lets go. Dwyer looks exhausted but he gets a takedown but can't keep Brown down.  Brown 10-9.
3: Eye poke early – TA-DA!  Brown doesn't give a shit and uses it to swarm but he over extends and Dwyer almost has the back but nope.  Scramble and Brown gets behind and jumps to take the back. Dwyer shakes him off.  They're in a clinch and just fighting for some sort of advantage but no one gets it.  Well, Dwyer kinda gets one as he gets hit in the balls.  Dwyer swings of the fences and misses like Mighty Casey.  Dwyer aggressive now with 90 seconds to go.  Dwyer tries a throw, gets it, but the momentum fucks him and Brown gets on top and dives on a d'Arce choke. Too much space and he gives up on it.  Dwyer teased a kimura then transitions to a shot. Close round. Brown 10-9.
OFFICIAL RESULT: Randy Brown d. Matt Dwyer, dec
Should You Watch It:
Nah.  The third round was good at the end but overall your life won't be any less complete if you don't see this.

UFC on FOX 18 aka UFC New Jersey FREE LIVE STREAM of consciousness RESULTS and RECAP – PRELIMS on Fox Spots 1 – 5/4/3/2
Alex Caceres (Bruce LeRoy) vs. Masio Fullen (featherweight)
Mini Brock is the ref. They obviously don't get tested for PEDs…
What Happened:
1: LeRoy relaxed here, just kinda dancing around, as Masio is loading up and leaping in – and missing.  Nothing has landed from either guy that you'd call significant.  The only interesting thing is Bruce smiling the whole time. LeRoy with a check hook that glances. 360 kick from LeRoy set up a real punch that hurt Masio. LeRoy gets a brief takedown.  Bruce looks so smooth at times, sliding out of range, but his hands are down and he may get clipped eventually. LeRoy 10-9.
2: Masio lands a left hand that LeRoy had to "shake off."  Bruce does a spinny kick and almost gets his back taken. Bruce pressing forward and lands to the body.  LeRoy shoots, gets the bodylock, but no takedown.  Bruce's footwork is his biggest asset but, well, dancing doesn't actually earn points unless you use it to hurt someone.  Blocked high kick from LeRoy snuck through a bit. LeRoy 10-9.
3: Left hand from LeRoy connects as Joe and Mike laugh about New Jersey being a shit hole.  Masio is now trying to simply time when Bruce comes in and land a punch.  Masio jumping kick goes over Bruce's head.  I want a knock out: don't let me down, Bruce. All feints here from LeRoy, leading to a right hook. Masio finally caught Brucey with a punch but doesn't seem to have fazed the black Bruce Lee.  LeRoy turning it on as the fight ends, standing in the pocket, and throwing hands.  LeRoy 10-9.
OFFICIAL RESULT: Alex Caceres (Bruce LeRoy) d. Masio Fullen, dec
Should You Watch It:
Eh.  If you do, you won't hate life.  If you don't, you'll have enjoyed watching … I dunno, basketball or something.
George Sullivan vs. Alexander Yakovlev (lightweight)
What Happened:
1: Yakovlev caught a kick and used it to land a beautiful takedown.  Sullivan stands though because no one stays on the ground these days.  Yakovlev times a shot perfectly and hits another impressive takedown.  He solidifies side control and slides to mount.  Almost gets the back but Sullivan escapes.  The Russian is very calm and then lands a picture perfect right hook that ends Sllivan.
OFFICIAL RESULT: Alexander Yakovlev d. George Sullivan, R1, KO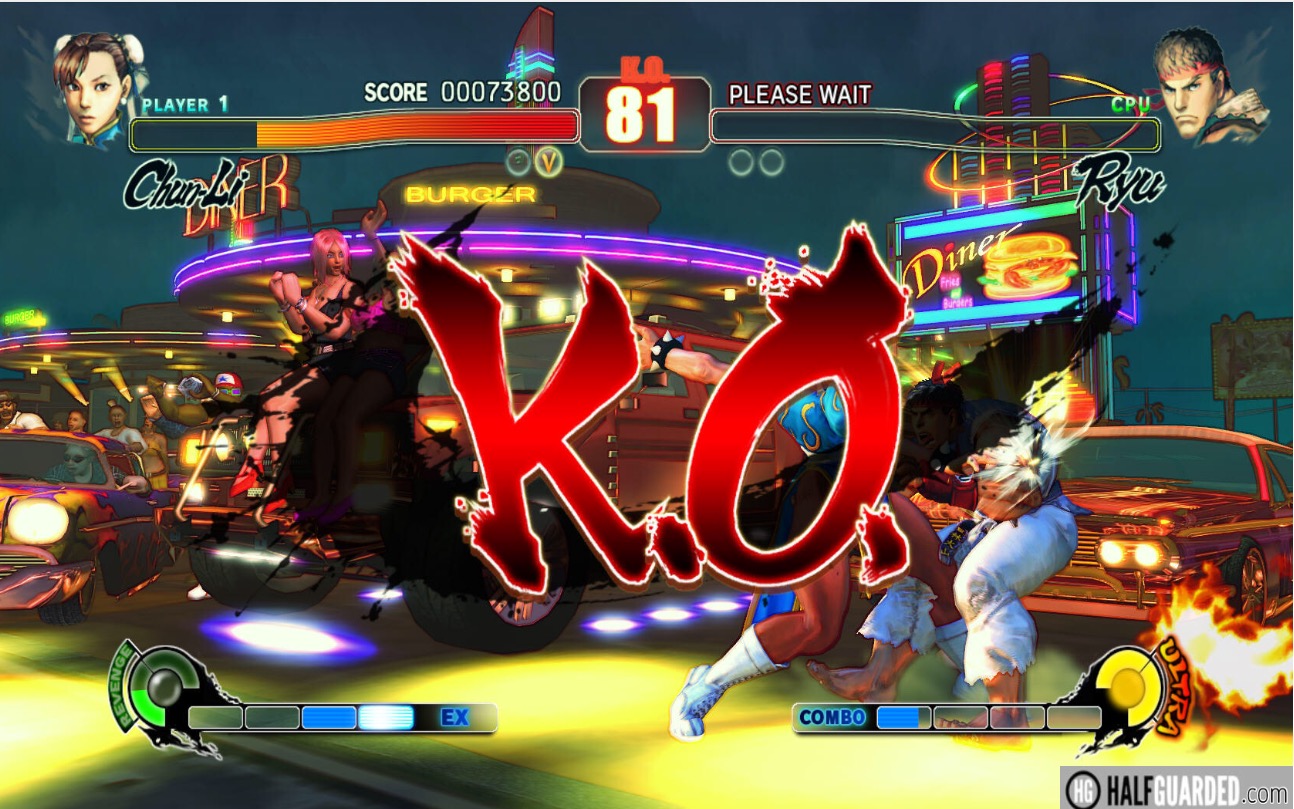 Should You Watch It:
For sure. Yakovlev looks legit and the KO was AWESOME!!!!
Dustin Ortiz vs. Wilson Reis (flyweight)
Really looking forward to this. Reis has ridiculous Jiu-Jitsu. Ortiz is modern, well-rounded, but seems to have made a home on the mat – which is playing with fire.
What Happened:
1: Dustin in and out here, popping a right hand down the pipe.  Now landing a counter punch on Reis, who looks enormous.  Ortiz continues looking for the straight right, either in isolation or to start a combination.  Clinch up but Dustin pushes off and throws a right for good measure.  Reis timing Ortiz now with a right hook.  Reis with a single leg, tries to roll through with it.  He's smothering Ortiz here but falls overtop in trying to take the back.  Ortiz catches a kick to the ribs and fires back one of his own.  Reis is bouncing more now, looking looser.  Ortiz shoots but is stuffed.  Good round.  Ortiz 10-9.
2. Reis connects with a solid punch early.  A body kick may have hurt Ortiz as he shot right away.  Reis sprawled easily.  Ortiz stays in the pocket and connects with a left hook.  Reis shoots but Ortiz sprawls.  Reis Ducks under to get behind but Dustin keeps him away and throws a body kick on the break.  Ortiz snaps back the head of Reis with a right hand.  Ortiz shoots again but is stuffed.  Reis drags him down with a single leg but Dustin pops up.  Another big shot from Ortiz but it's stuffed.  Reis almost gets a takedown but Ortiz sprawls.  "Daniel Wanderley does such a good job with the grappling at Duke Roufus." YAY! (That's unprofessional.)  Round and fight is so even.  Reis shoots, hops to mount, grabs the back, all in about two seconds.  Reis going for the rear naked choke but Ortiz defends. With ten seconds Reis almost gets an armbar but Ortiz defends. Reis 10-9.
3.  Ortiz comes out early with a kick that's blocked and now punches that are popping Reis in the face.  Reis shoots, takes him down, gets the back, and Ortiz immediately looks to defend the choke.  Brief separation but then Reis hops on the back again.  He's unable to get both hooks in.  Standing now and Ortiz is being more active with peppering punches.  Reis locks up and shucks himself behind.  Ortiz doesn't get taken down but time is ticking and this can add up.  Ortiz throws elbows backwards.  Reis with a takedown but Ortiz is back up.  Up and down wrestling here.  As Reis drags down Ortiz, he starts throwing punches.  Ortiz with a brief takedown of his own but no luck there.  Reis takedown and right into mount.  Takes the back.  Totally flattens out Ortiz.  Pounding.  This isn't good for Ortiz.  Ortiz, to his credit, defends, remains calm, and gets out of it. Reis 10-9.
OFFICIAL RESULT: Wilson Reis d. Dustin Ortiz, dec.
Should You Watch It:
Yup.  Really good fight with back and forth action everywhere.  It'll make you happy.
Kevin Casey vs. Rafael Natal (middleweight)
Pre-fight hype piece said that Natal was on the brink of breaking into the Top 15.  He's currently ranked #15…
What Happened:
1:  Both are grapplers by trade but who can't wrestle all that much and can't strike much so … This could suck. Casey swings a right hand like it's a ball and chain.  Natal shoots and Casey threatens a guillotine.  Casey gives it up to focus on a takedown.  Which he fails at.  They're just clinching and hugging and kissing.  Maybe not kissing.  Casey is to blame too, as Natal is making a clear effort to separate but Casey just wants to hug it out.  Natal shoots and powers through with a double leg for the takedown.  Casey gets up after a few seconds.  Natal tries a takedown but Casey shifts and tosses Natal.  Casey tries to take the back but no go.  With one second to go Natal dropped Casey like a stone.  Natal 10-9.
2:  Aaaaaaand the round starts with Natal kicking Casey right in the cock.  Casey using this to clear more cobwebs.  Natal throws a right hand down the pipe as we restart.  Natal with a check right hook that hurts Casey.  Now, Natal with a big slam.  Natal with light ground and pound.  Natal steps over to half-guard(ed.com!).  Casey doing nothing but kicks Natal off and stands.  Casey initiates the clinch but now Natal with the Thai clinch, leading to good knees to the gut.  Casey looks tired and appears to be slowly breaking.  Natal with a power double leg takedown.  Natal pounding away here as Casey offers no danger at all. Natal 10-9.
3:  Casey is stationary here.  He's hurt and gassed.  Natal isn't risking anything but he's keeping busy enough.  Natal with yet another power double leg takedown. Natal with ground and pound.  Casey is done.  Natal to half-guard and he's gonna win this walking unless something weird happens.  Natal mounts and is going for an arm triangle but Casey escapes.  Big punches here and the ref stops it!
OFFICIAL RESULT: Rafael Natal d. Kevin Casey, R3, TKO
Should You Watch It:
I'd start with the last second of round one but after that it was fun.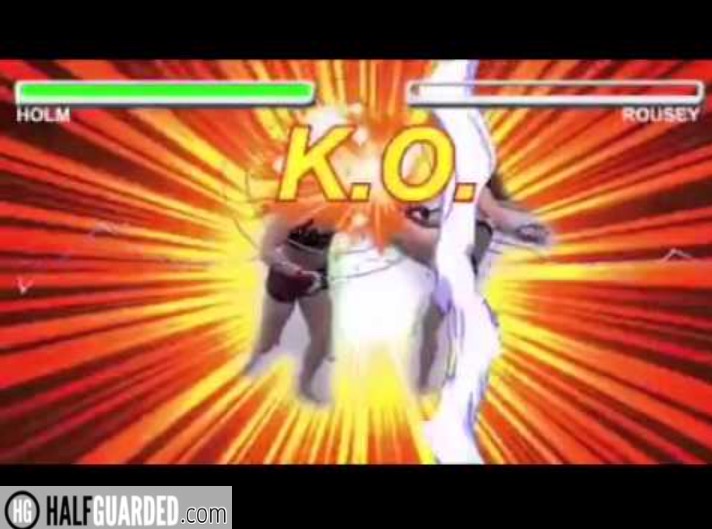 Olivier Aubin-Mercier vs. Diego Ferreira
What Happened:
1: Olivier bouncing and leaping in with combos.  Diego walking him down and seems to be timing for a counter.  Diego is ready to throw a return strike every single time Oliveier throws one of his own. Olivier kicks and Diego again counters immediately.  Olivier throws a kick to the head, it lands, but seems to have no effect.  Minute to go and Diego is still walking down Olivier and looking for counters.  Diego 10-9.
2:  Olivier landing more here, even though Diego is still looking for counters.  Diego clips Olivier's face with his toes.  Olivier pops a shovel uppercut cleanly but Diego seems unfazed by everything.. Olivier again landing that uppercut but Diego doesn't give a shit. Weird. Diego 10-9.
3: Diego fails on a trip and Olivier responds with a series of kicks.  That land.  And do. No. Damage  This is weird as all fuck.  Olivier with a nice power double leg but Diego steps away and gets to his feet.  Olivier with a takedown but loses his balance and gets reversed.  Diego is pounding and jumped for a triangle, then took the back, and is looking for the choke.  ALMOST THERE!  Still looking for it and he's close and now it's a crank.  Thee's still half a round to go.  Diego loses the back but is still on top.  This is DiCaprio Being Raped By A Bear level mauling.  Another back take and he's searching for the choke.  Diego 10-8.
OFFICIAL RESULT:  Diego Ferreira d. Olivier Aubin-Mercier, dec.
Should You Watch It:
I liked it.  I would watch again but wouldn't tell anyone they must watch it.
Jake Ellenberger vs. Tarec Saffiedine
What Happened:
1: Jake is clearly looking to just blast away with power punches as Tarec is playing on the outside and using his length and technique.  Jake is also physically coming up short with his punches.  Jake wings a punch and Tarec slips it and throws three strikes.  Anderson Sila front kick by Tarec.  His kicking is winning him the round as he digs a kick to Jake's left leg.  BIG right hand off a break puts Jake in the drivers seat.  Tarec though shows remarkable recovery and is looking right as rain a few seconds later.  Tarec throws, slips, and throws again.  Whatever damage he took is gone. Tarec 10-9.
2:  Tarec catches Jake as Ellenberger backs away lazily.  Jake wants one punch but he's not finding it and Tarec is simply out working Jake. Rogan is in "frustrated with a guy not fighting good"mode, criticizing Jake a bunch.  Tarec timed a shot but it was stuffed relatively easily.  Knee to Jake's cock.  Tarec throws two big kicks to the head that were blocked but still can't feel good.  Double straight from Tarec gets through.  Jake with a takedown but Tarec bounces up. Tarec 10-9.
3:  Tarec feinting a lot.  Jake falling for them.  No one doing anything of physical value though.  Tarec is daring Jake to come in with his feints now, and then countering with punches.  Jake moving away now.  HAHAHA!  Jake threw a punch so hard and missed so badly that he literally charged face first into the cage.  Tarec is switching stances the way "insert politician of the day" switches positions!  Clinch and knees now being traded.  Saffiedine even gets a takedown and threatens a choke.  Jake landed a good punch but there were about three seconds left.
OFFICIAL RESULT: Tarec Saffediene d. Jake Ellenberger, dec.
Should You Watch It:
Eh.  It is skippable, to be honest.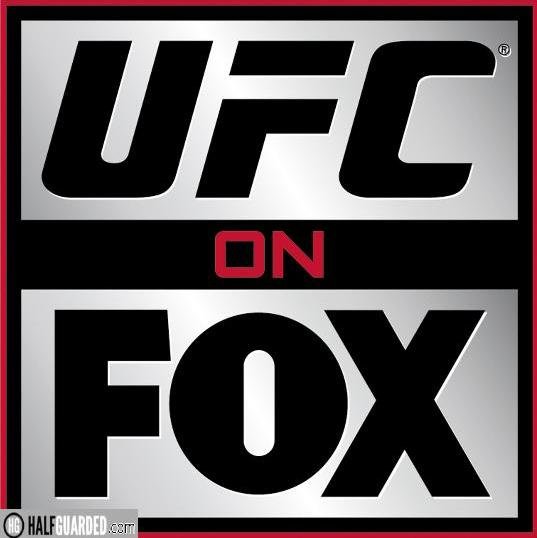 UFC on FOX 18 aka UFC New Jersey FREE LIVE STREAM of consciousness RESULTS and RECAP – MAIN CARD – Big Fox – 8/7/6/5
Remember: Sage is a golden retriever.  And WOW what a difference in physiques.  Sheesh.
What Happened:
1:  Well, Sage looks smaller than Brian, that's for sure. He lands a right hand 90 seconds in that floors Brian but Brian survives.  Sage just uses young athleticism to get a double leg then hops on Brian's back like a monkey.  His being smaller makes him look even faster.  Brian with a takedown but it lasts only a few moments before SUPER Sage is up.  Brian snuck a right hand through that looked like Sage wasn't expecting at all.  Sage 10-9.
2: Sage leaping in with his punches and his balance looks off.  Sure enough, Sage literally tripped over his own feet and fell down.  Brian is on top and he's battering Sage.  Sage looks like a scared kid all of the sudden.  Sage making a rookie mistake in that he's trying to attack with his guard instead of scrambling up.  Brian grinding with elbows.  Brian completely controlling on top and smashing Sage.  Now Sage is in danger of being choked by an arm triangle and … Yup!  Embrassing.  Brian was on THE WRONG SIDE and finished the choke.  
OFFICIAL RESULT: Brian Barberena d. Sage Northcutt, R2, submission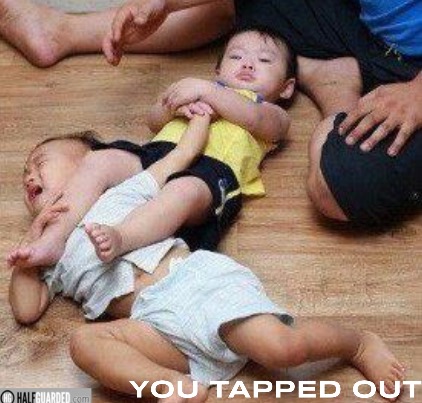 Should You Watch It:
Absolutely, yes.
Gods of Egypt looks soooooo bad.
Iuri Alcantara vs. Jimmie Rivera (bantamweight)
What Happened:
1:  Can't believe how old Iuri is.   I always think he's like 26.  Jimmy winging hard but not landing.  Nothing has really happened so far, just Rivera stalking, looking for something, while Alcantara circles and picks shots here and there. This is not very good.  I'm not sure if anyone has been hurt by anything.  Rivera gets Iuri near the cage and lets loose but nothing lands.  Straight right to the body by Rivera was solid.  Now Jimmy has been poked in the eye.  Ugh.  Alcantara comes forward as the round ends.  Rivera with a takedown but Iuri immediately goes for a heel hook.  Nope.  Close round.  Rivera 10-9.
2: Rivera cannot successfully and repeatedly get inside enough for his punches to land.  And then MASSIVE left hook from Rivera slams Iuri's head back. Iuri is showing good defense, footwork wise, but he's not doing anything of his own and looks passive.  Rivera right hand connects.  Clinching against the fence is draining their stamina … And my patience.  Iuri finally lands a solid punch and Rivera goes down for a second off a left hand.  Rivera easily powers through with a takedown in response, showing gamesmanship.  Rivera 10-9.
3:  Third verse, same as the first … Two rounds.  Rivera gets a takedown but then asks away Sosa to avoid the ground.  Rivera lands some excellent body shots.  Best strikes of the round.  They both throw but it's a Rivera hook that finishes things strongly.  Rivera is tripped, gets up, takedown, Iuri tries a kimura, Rivera rolls out.  Jimmy shoots with 30 seconds to go in the fight.  Rivera 10-9.
Official Result: Jimmy Rivera d. Iuri Alcantara, dec.
Should You Watch It:
Nope.  Wasn't the worst fight ever but it wasn't good either.
I still truly believe that MetroPCS is a front for money laundering.
I like how every person that ever mentions Barnett's nickname of "THE WARMASTER" says it with this strong hint of "Don't look at us, he's the idiot with the pretend nickname who wants to play pro wrestler."
Josh Barnett vs. Ben SOMEONE PAID THIS ASS $250,000 ONCE TO FIGHT Rothwell (fat weight)
What Happened:
1:  Rothwell walking down Josh early.  Rothwell is so disgustingly hairy.  Josh looking for the right angle to throw punches.  Rothwell is feinting but clearly looking for one big punch.  Josh sneaks a jab in.  Josh is ducking down on punches to hit the ugly gut but he's still landing.  Rothwell hammers a body shot to Josh.  Barnett is fighting like a weird, heavyweight version of Nick Diaz.  Left hand down the pipe has Rothwell bloodied.  Josh is avoiding any exchange if he can.  He wants no part of Rothwell's power, that's for sure.  Barnett 10-9.
2: Goldberg just called Rothwell one of the most feared fighters in heavyweight history.  WOW!  Crowd is booing, as they should, because this is not good.  Barnett trying to paw his way in, not wanting to overextend at all.  Rothwell just sucks.  SUCKS!  Barnett misses a punch by a mile.  Rothwell throws a high kick.  SIgh.  Ben choosing to eat punches now and fires back.  Josh goes for a takedown but BEN FUCKING ROTHWELL COUNTERS WITH A GUILLOTINE!
Official Result: Ben Rothwell d. Josh Barnett, R2, submission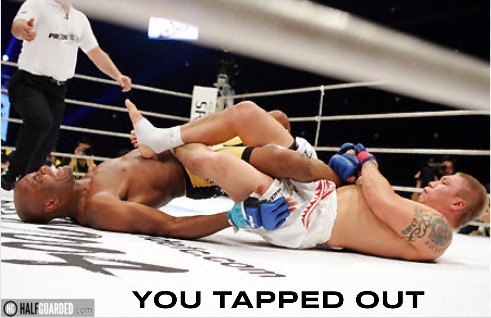 Should You Watch It:
In a surreal way, yes.  Just the last minute.  Josh Barnett might want to commit Hari Kari to save his family from shame.  And we got another weird Rothwell promo.  He literally stands there and stares off into the distance, clearly trying to remember his line.
UFC NEW JERSEY MAIN EVENT… Y(?)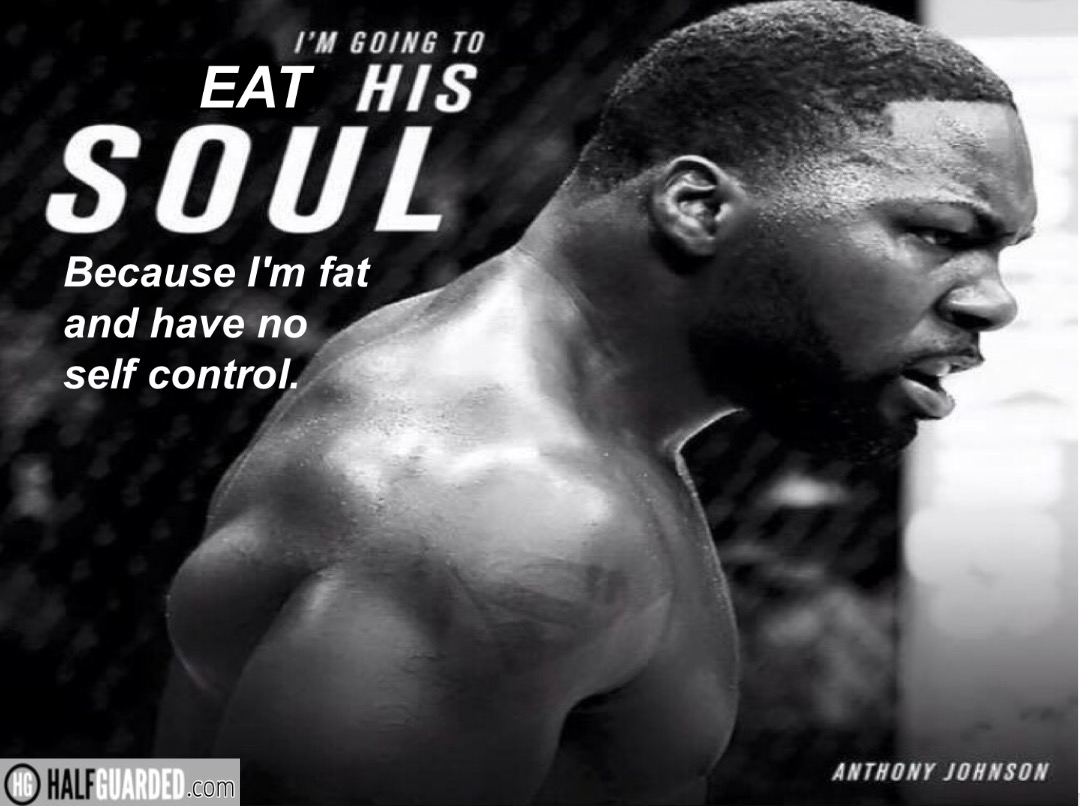 Johnson's nickname should be "Captain Fat."  Ryan Bader fought Tito Ortiz.  He got dropped by a punch and tapped out.  For that alone he should forever be prevented from getting a title shot.  JOHNSON IS TWO YEARS YOUNGER THAN ME?!?!?!?  G FUCKING DAMIT!
Anthony Johnson vs. Ryan Bader
What Happened:
1: Bader dives, I Mean, like he's Michael Phelps going for the last Orio, for an ankle.  Johnson sprawls easy and is laying heavy on top of Bader's hips.  Bader is trying for a kimura – while he is being mounted.  He's burning gass and now is in a bad position. pounding. Death. Bader covering up and IT IS OVER!
Official Result: Anthony Johnson d. Ryan Bader, R1, TKO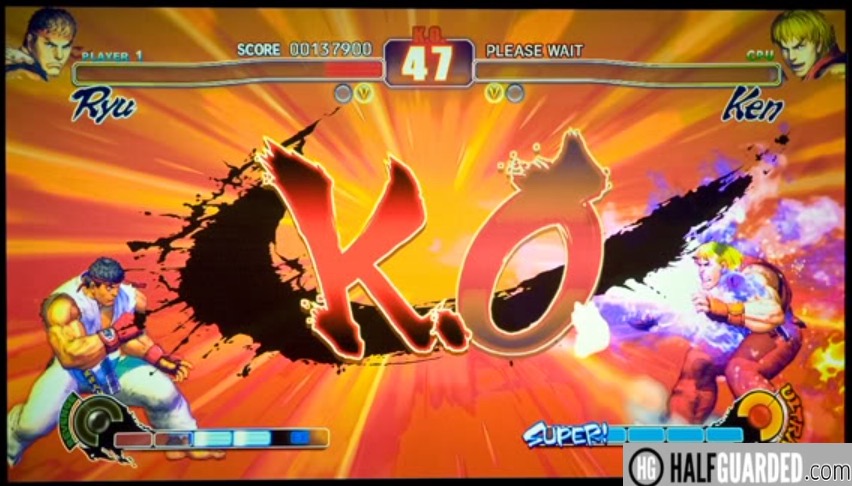 Should You Watch It:
Yes.  Insane punching power and it was short.  A fine, fine way to end a boring night.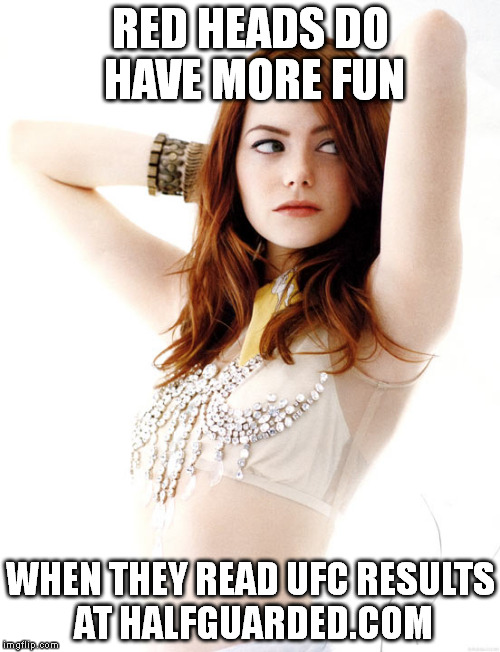 QUICK & DIRTY UFC on FOX 18 aka UFC NEW JERSEY RESULTS
Anthony Johnson d. Ryan Bader, 1, TKO
Ben Rothwell d. Josh Barnett, R2, submission
Jimmy Rivera d. Iuri Alcantara, dec.
Brian Barberena d. Sage Northcutt, R2, submission
Tarec Saffiedine d. Jake Ellenberger, dec.
Diego Ferreira d. Olivier Aubin-Mercier, dec.
Rafael Natal d. Kevin Casey, R3, TKO
Wilson Reis d. Dustin Ortiz, dec.
Alexander Yakovlev d. George Sullivan, R1, KO
Alex Caceres (Bruce LeRoy) d. Masio Fullen, dec
Damon Jackson MAJORITY DRAW. Levan Makashvili,29-27 (Jackson), 28-28, 28-28
Tony Martin d. Felipe Olivieri, R3, sub
Randy Brown d. Matt Dwyer, dec