In the shadow of a giant fucking mouse
Orlando, FL
I did a badass little preview HERE. Read it and then come back here and see what's happened, kinda. This will mostly be a collection of tweets and gifs. I'll do a few hundred words on the show come Monday.
This is an appetizer. NOM NOM NOM.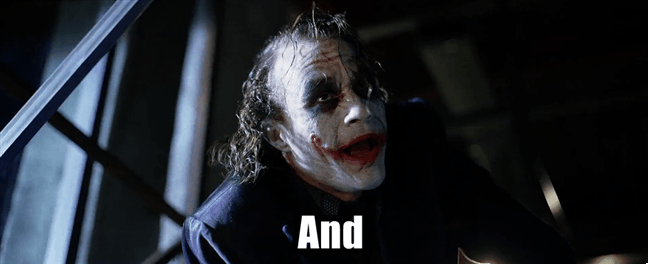 ---
https://twitter.com/ufc/status/967176549400133634?s=20
https://twitter.com/platinumperry/status/967240348723568641
https://twitter.com/cagewarriors/status/967510478778806272
https://twitter.com/michaelcoughlin/status/967560603891007488
Then he and Barao had an awesome fight that is worth going out of your way to see. Kelleher won.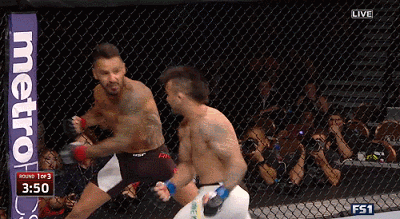 73 years ago today, Marines on Iwo Jima raised the flag atop Mount Suribachi.

Semper Fidelis. pic.twitter.com/lRUTwLp9fR

— U.S. Marines (@USMC) February 23, 2018
https://twitter.com/laramietj/status/967572009096970241
.@MaxPAINmma Griffin wins by unanimous decision over a tough Mike Perry at #UFCOrlando https://t.co/AazbJzuGuq

— FOX Sports: UFC (@UFCONFOX) February 25, 2018
Hey @PlatinumPerry, maybe having your ratchet horse faced girlfriend as your head trainer isn't the smartest idea on planet earth. But hey, when you're the product of cousins fucking in Ocala FL how strong can your decision making skills be? #UFCOrlando

— Colby Covington (@ColbyCovMMA) February 25, 2018
https://twitter.com/maxinepwaters/status/967510975233523712
The Sledgehammer!! @LatifiMMA puts OSP to sleep at #UFCOrlando!! pic.twitter.com/mWpqiwEJAE

— UFC Europe (@UFCEurope) February 25, 2018
Ilir Latifi calls out Daniel Cormier who has a smirk on his face that seems to say, "Dude, you're not even the best Swedish contender available right now."

— RJ Clifford (@RJcliffordMMA) February 25, 2018
Oh, I need to take a moment to once again remind everyone:
DANIEL CORMIER IS FUCKING HORRIBLE AT COMMENTARY
They try man, but live TV requires quick reactions

— Jimmy Smith (@jimmysmithmma) February 25, 2018
Andrade did this basically the whole fight #UFCOrlando pic.twitter.com/4S4CiKxp8W

— Tony Fagnano (@BigToneMMA) February 25, 2018
Jessica Andrade wins by unanimous decision over a game Tecia Torres! #UFCOrlando https://t.co/cZ5CXsXqA2

— FOX Sports: UFC (@UFCONFOX) February 25, 2018
https://twitter.com/michaelcoughlin/status/967639622879719424
https://twitter.com/michaelcoughlin/status/967590382430236672
@LiLHeathenMMA or @TeamKhabib who hits harder ya think? #UFCOrlando

— ⒽalfGuarded (@HalfGuarded) February 25, 2018
GOOOOOOD LORD @LilHeathenMMA!!!!#UFCOrlando

— UFC (@ufc) February 25, 2018
It's over!! @LiLHeathenMMA with the HUGE knockout at #UFCOrlando!! pic.twitter.com/oyDw8olNeH

— UFC Europe (@UFCEurope) February 25, 2018
https://twitter.com/michaelcoughlin/status/967596767742177281
---

MICKEY MOUSE FULL (and official) CARD
Jeremy Stephens (146) vs. Josh Emmett (146)
Jessica Andrade (116) vs. Tecia Torres (116)
Ilir Latifi (206) vs. Ovince Saint Preux (206)
Max Griffin (170) vs. Mike Perry (170.5)
---
Renan Barao (136) vs. Brian Kelleher (136)
Sara McMann (135.5) vs. Marion Reneau (136)
Angela Hill (116) vs. Maryna Moroz (114)
Alan Jouban (171) vs. Ben Saunders (171)
---
Sam Alvey (206) vs. Marcin Prachnio (205.5)
Russell Doane (136) vs. Rani Yahya (136)
Alex Perez* (126.5) vs. Eric Shelton (126)
Manny Bermudez (136) vs. Albert Morales (135)