Amalie Arena
Tampa, Florida
Hey, people. This is Mike. I'm writing this portion of things but am gonna hand it off to Peach for the rest. Why? Well. 1: he's better at this than me; 2: I'm an alcoholic with a problem I need to keep feeding. Enjoy the show!
***
Hey, it's Mike still. Peach is running late so you'll have to suffer through me doing this shit for now. I'm so bored waiting for man on man action to start. Btw, I'm just gonna assume that the building is named after the French classic film…
You think I'm joking but I'm not. I fucking LOVE that movie.
If fifteen years ago you told me there'd be a service like Fight Pass – every fight ever, live kickboxing, tons of BJJ matches all the time – I think I would've legit sucked your dick for that service. Like, I went to college and half of what I brought with me were random VHS TAPES of fighting – not DVDs, but VHS!!! This is such a great time to be alive.
---

UFC Tampa FREE LIVE STREAM of consciousness RECAP & RESULTS – FIGHT PASS PRELIMS FEATURING A DIRTY ARMENIAN – 4 p.m. ET/3/2/1
Omari "The Wolverine" Akhmedov vs. Elizeu Zaleski dos Santos (how the fuck am I to be expected to not fuck that name up?)(both of them!)
Round One
Wolverine is another dude from Eastern Euro Russia. I swear to fuck, I had the idea once that if you had enough money you could go to Russia and get great fighters and cause they were all poor but could wrestle and do sambo. Fuck! I was so close to being rich.
Santos out to THE FINAL COUNTDOWN!!!
Rogan himself just noted that Santos has a crazy name – JOKE THIEF!!!
Wolverine looks like such a fucking MAN. Like he uses vodka as mouthwash and chops wood.
Wolverine with an easy takedown but Santos immediately grabs a heel hook and uses it to sweep. Nicely done.
Logan thinking Kimura… Uses it to sweep and they scramble up.
Sick leg kick from Santos. (Sick, brah.)
Round Two
Santos rocks James Howlett with a punch but is taken down in return. They scramble up though. Wolverine showing good recovery powers. Hmm…
Santos kicking the legs well. Now a combination of punches forces Weapon X to clinch up.
Brazilain Saint is taken down REALLY easily. Leg lock. Scramble. Rolls for a knee bar. Aaaaaaaaand Santos ends up on top. Awesome.
Wolverine looks tired.
Santos got some real good corner advice.
Round Three
Santos aggressive right away. Maybe he'll go into a berserker barrage…
Wolvey is tired as shit and just ate a BIG right hand.
Santos elbowing in the clinch. Hard punch from Saint off a break.
They're fucking just SWINGING LIKE MAD MEN!!!!! My dick is so hard.
Knees. Knees. Tons of them. And finally Wolverine is done!
Elizeu Zaleski dos Santos Wins by TKO (ref stoppage)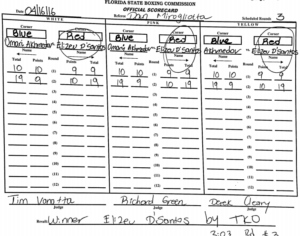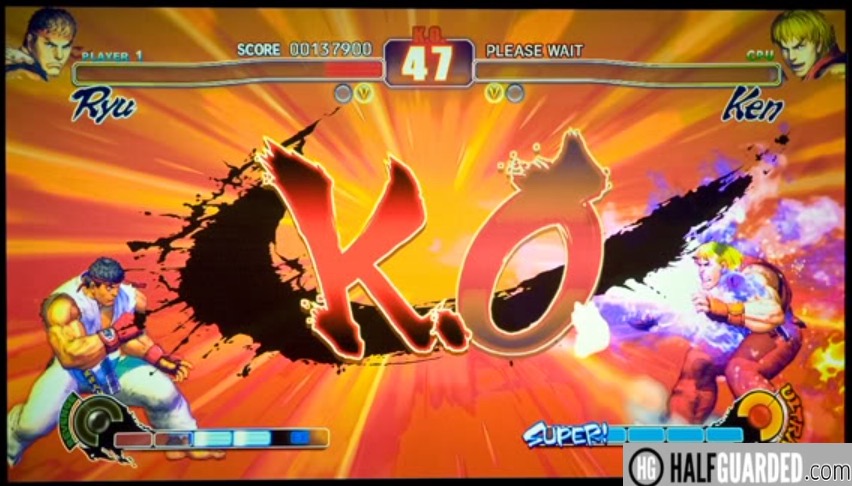 Should you watch?
Oh FUCK YES!!!! Especially the third round.
Oluwale Bamgbose vs. Cezar "Mutant" Ferreira
Round One
I mean. Calling a guy Africa is probably racist – especially since he's from the Bronx (but of Nigerian descent) – but how can I spell that? It's Mutant vs Africa.
Africa has a white cross shaved into the back of his head. I'm presuming it's shaved otherwise HOLY SHIT THAT'S A BAD TATTOO!
Africa's nickname is "The Holy War Angel." Holy wow.
Mutant with kicks early and then AFRICA LANDS A BIG PUNCH FROM HELL!!!!
GnP. Mutant is hurt bad but he survives somehow.
Mutant with a takedown and some GnP of his own now. Africa scrambles up to is feet.
Mutant slips but Africa just stands over him.
Round Two
Early takedown from Mutant. This is the first time in Africa's career he's been in the second round. Uh oh…
Mutant with a steady stream of punches – while a steady stream of blood waterfalls off his head.
Big elbows from Vitor's protege in drug use in MMA.
Not much happening but Mutant is just beating Africa down with elbows.
Round Three
Mutant, I predict, repeats round two. If he doesn't then he's a moron.
Mutant being patient here, staying away, looking for his moment.
Africa is just jumping around like a (don't say monkey, don't say monkey, don't say monkey) LIKE A CRAZY MONKEY! (Shit!)
Brief Mutant TD but Africa is up quick.
Two minutes to go and that could decide it all.
Mutant with the TD. That's that, folks.
Cezar "Mutant" Ferreira Wins by Unanimous Decision
Scores: 29-28, 29-28 and 29-27 for Ferreira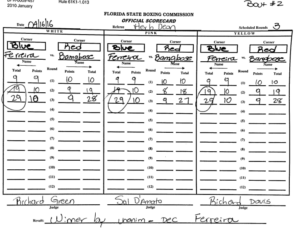 Should you watch?
No. Just … No.
Here. Look at boobies instead. Everyone loves boobies!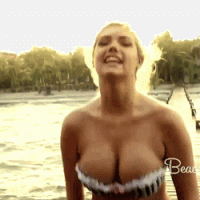 John Dodson vs. Manny Gamburyan (Armenian scum…)
Round One
I so don't like Armenians. Call me racist, I don't care.
GO, DODSON, GO!!!!
Dodson connects early. Swarms. DEATH!!!
John Dodson wins by MDK in 47 seconds!!!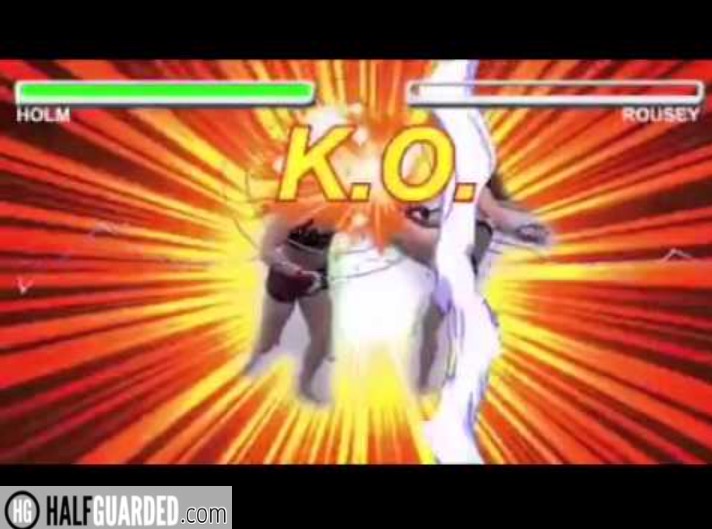 Should you watch?
Yes. Maybe the happiest moment of my life.
And that's it from me, folks. Peach is here. FUCK YOU, ARMENIA!!
UFC Tampa FREE LIVE STREAM of consciousness RECAP & RESULTS – Kinda More Important Prelims but apparently on Big Fox – 6 p.m. ET/5/4/3
Mike, excellent work here. I lol'd a lot. Thanks for not shying away from the obvious racial comments. I love that about you… Now go get drunk (swats ass with baseball mitt).
Drew Dober vs. Islam Makhachev
I was really looking forward to this fight, if only because I picked Dober as an under dog and I had a really good feeling about it. Low and behold, Islam misses weight, then fails for PED's. Ya, I was gonna be right.
Randy Brown vs. Michael Graves
Is this the UFC or a battle of Monster Truck drivers?
Round 1
Graves was caught in a near triangle for most of the round. Not much happened. It was close but I'd go 10-9 Graves.
Round 2
Rear nudie buns choke for the finish. My brothers and I used to call the butt "nudie buns" because that's what kids do. We also called a penis, a "birdie." You can imagine my confusion watching golf.
Michael "Digger of" Graves wins by submission at 2:43 of the second round.
Should you watch?
Nope. Unless you hate your life.
Court McGee vs. Santiago Ponzinibbio
Round 1
A lot of nice back and forth. McGee looks slick but Ponzo is no slouch. Ponzo connects and pours it on and it's all over! The Dean of Herb jumps in and stops this one before McGee could take too much punishment. Good stoppage, good fight, good finish.
Santiago Ponzinibbio defeats Court McGee via KO/TKO at 4:15 of Round 1
Should you watch?
Ya. This one didn't take long.
Bethe Correia vs. Raquel Pennington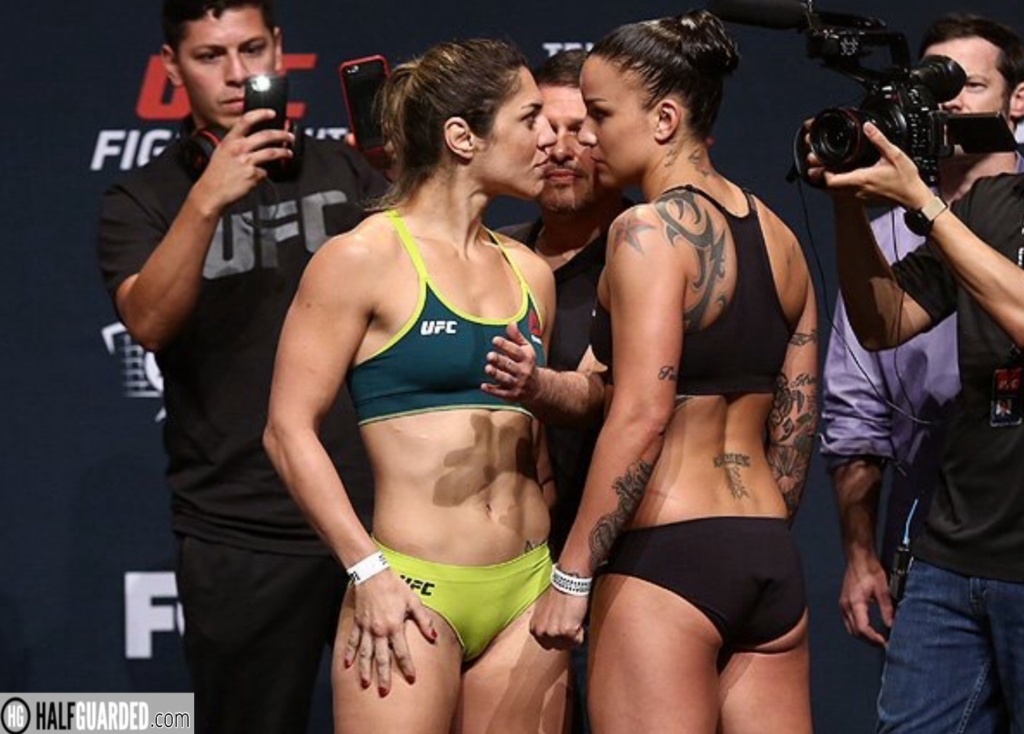 Round 1
Hard exchanges early that make me happy I no longer do this as a sport. Both girls looks pretty banged up but Correia probably landed more hard shots. 10-9 Correia
Round 2
A lot of support of Pennington around the press area. A lot of people are pulling for "Rocky."
Correia is the definition of a "Butter face."
Holy fuck a huge pop off a leg kick.
Some hard shots to end the round. Close again. I've got it split now at 19-19.
Round 3
Some  more, just brutal exchanges. This was a war of a round, and the crowd appreciated the effort.
I have Pennington 10-9 and the winner of the fight 29-28.
Both these women fought incredibly hard and the decision can go either way.
Raquel Pennington defeats Bethe Correia via 3 Round Decision
Scores: 29-28 Pennington 29-28 Correia 29-28 Pennington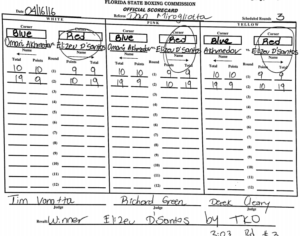 Should you watch?
If you enjoy women injuring each other with hard shots that make you cringe, yes. If that's the case, I also have this bit I'd like you to put in your mouth and pull me around the yard in my wagon. What, you're not into pony play? What, are you gay?
Michael Chiesa vs. Beneil Dariush
Round 1
Round one opened and Dariush was clearly the better striker. This caused Chiesa to implement an attack style known as "trying not to get murdered with punches" which allowed him to tie up Dariush. All BD 10-9.
Round 2
I just think Dariush is special. He's like cold and calculated. Like Crocop before he became a bag of brain mush.
Oh snap, Dariush got a little too antsy and made a mistake, giving up his back to Chiesa.
This is bad. Full back mount, standing, double hooks, and it's over! Chiesa gets the submission victory in round 2 using a rear naked choke.
Mike Chiesa defeats Beneil Dariush via Submission at 1:20 of Round 2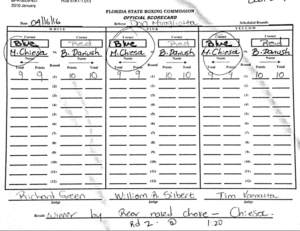 Should you watch? 
Oh fuck ya. This was a great finish. Chiesa has a lot of charisma. I was going for a joke there with the alliteration, but then I said fuck it. I'm not feeling that clever.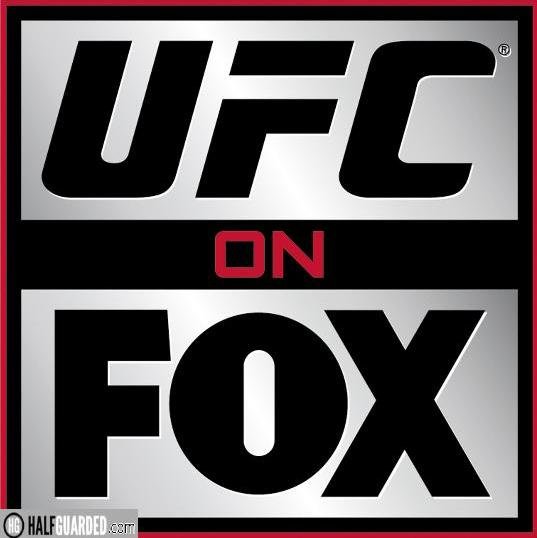 UFC Tampa FREE LIVE STREAM of consciousness RECAP & RESULTS – MAIN CARD – BIG FOX, 8 p.m. ET/7/6/5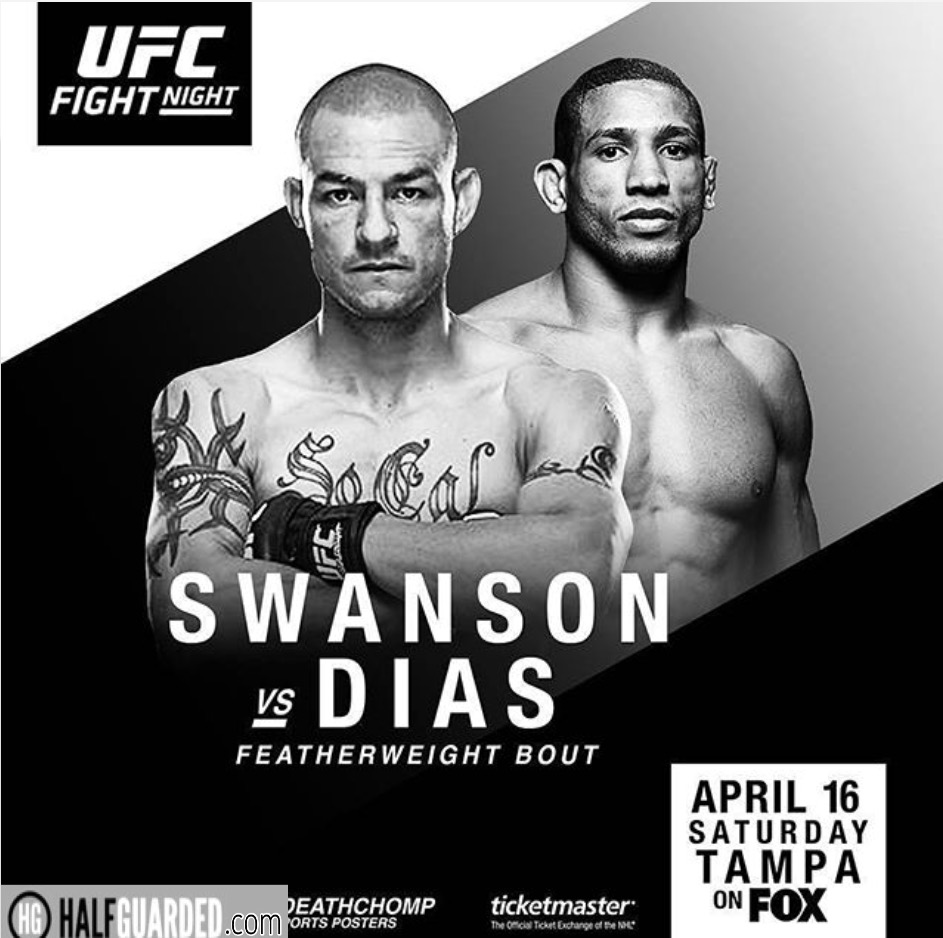 Hacran Dias vs. Cub Swanson
Round 1
Immediate, "Put him in a body bag," scream from some Karate Kid fan. Swanson got a really strong ovation.
Someone just commented behind me, "Nice footwork." Just in general. Nice footwork everyone!
A lot more Richard Fleihr woo's.
Cub has the tattooed up physique of a lifer in prison and the hair cut of a nerdy choir boy.
Swanny nailed some nice leg kickers. Dias never really got going. 10-9 Swanny.
A hell of a spinning back kick by Swan to end the round just missed.
Round 2
Swanny nailed him with a left hand that put Dias on his nudie buns. Cub was unable to follow up very strongly and Dias recovered and got to his feet.
Dias again finds himself on his butt and quickly back up.
Something happened and Dias wanted to acknowledge with a glove touch, which he got but then Dias immediatel dove in for a punch which was sort of dirty since he was the one that asked for the glove touch. Dirty, but brilliant!
10-9 Swan again
Round 3
Tough to tell if the judges went with me or if they have it even. I don't know. I'm thinking they probably have it even, which means it's all on this round.
Swanson is winning this fight, but barely. He's definitely winning the "Listen to your mother and keep your hair perfect because it's class picture day" advice following contest.
Swan all over him and knocks him down. Still didn't finish, but no way he doesn't get this decision. 30-27 in my book.
Cub Swanson wins by Unanimous Decision
Scores: 29-28, 29-28, and 29-28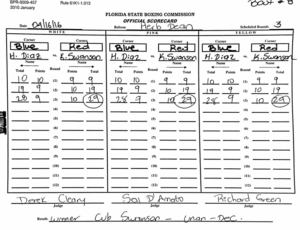 Cub Swanson
"I feel overwhelmed. I put so much pressure on myself to win big that I felt sick all week. It was humbling to come back after a year. The game has kept evolving and my plan was to go back to the basics. First round was about keeping it simple, second and third rounds were about getting creative."
Hacran Dias
"I was not able to bring my game and take him to the ground as planned. I trained hard for this fight but he is very tough and experienced and I couldn't find the right timing. Cub moved very fast making it very difficult to control him. I was counting on this victory to go up in the rankings but today was not my day."
Should you watch?
Absolutely. Watch every one of Cub's fights on fight pass. Do it. Now. I command you.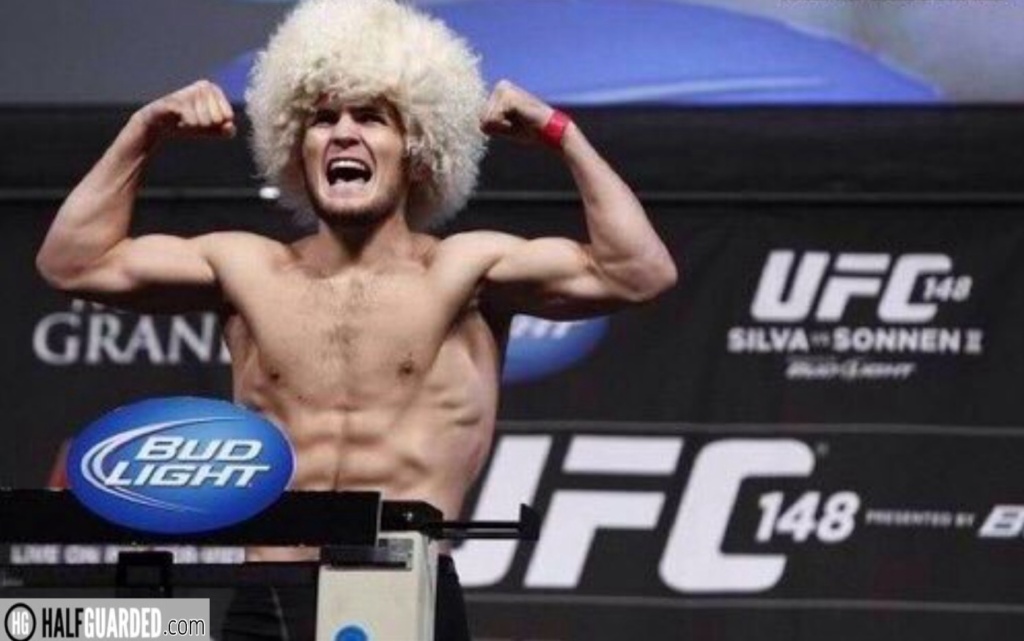 Darrell Horcher vs. Khabib Nurmagomedov
Darrell Horcher was first to the cage. Hey Darrell, you're getting a lucky break. You get to fight on FOX! So here's your chance to make an impression with your entrance music. You get a chance to make yourself popular… "Ok then, I choose… something dreafuly awful, obnoxious, headache inducing, metal-ish syntha diarrhea." Good one, idiot. I'm not gonna feel bad when your head lands in my lap in about four minutes.
Round 1
Everyone wants Khabib to incinerate this poor lad.
Khabib chants immediately.
Horcher is standing right in front. He ain't scared, that's for sure.
Khabib got a hold of the young man and tossed him into the air, mounted him and unleashed hell…
BUT Horcher is tough! He hung the fuck in there, and he got blasted and busted open. I thought maybe he bladed at first but it's in the back of the head, not typically the spot where they cut themselves to get the crimson mask.
Round 2
Khabib got him with a rough takedown, right into side control. Let's see Horcher's jits…
Non existent as anticipated.
Khabib is attempting something beyond homicide right now with his punches. He landed about 20 unanswered shots from the crucifix. I thought it should have been stopped.
Khabib got his back.
The crowd wants this stopped, and mercifully, it is. Probably about 50 unanswered shots.
Don't take a damn thing away from Horcher. He had a chance to give up his neck and he didn't. He made the ref stop it. Great heart, and Khabib acknowledges it and raises the kid's hand. Great sportsmanship here.
Khabib Nurmagomedov defeats Darrell Horcher via KO/TKO at 3:38 of Round 2
Should you watch?
Nah. I rate it a six. I only recommend watching six and a half's or higher. That goes for everything in life. The Grand Canyon is a six. Skip it. I'm dead serious. That's how jaded life has become… Here I am sitting cage side at a UFC event, and I'm hyper focused on the goddamn asshole inconsiderate jerk sitting behind me popping his gum. I'm secretly hoping he's reading this.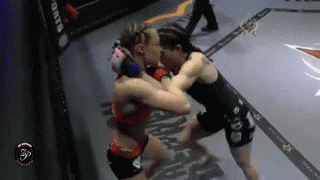 Rose Namajunas vs. Tecia Torres
Round 1
Round 2
Round two was basically just a fight for the last 10 seconds. I guess Rose won as well. I had written a lot more but it got deleted somehow…
Round 3
The crowd is hot for this match and they're giving us nothing! This fight has sucked. There's been literally one exciting exchange. This is gonna be a win for Rose that accomplishes nothing.
Torres looks like a cross between Mindy Kaling and my friend's wife. You get that reference, right? You know the one, she has the kids. Always wears that green sweater…
Rose Namajunas wins by Unanimous Decision
29-28, 29-28, and 29-28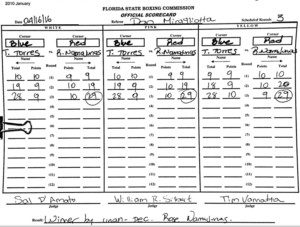 Tecia Torres
"My pride a little hurt but I will be fine. I wish I would have been more aggressive. Thank you to my fans for all your support and next time I promise to come back stronger."
Rose Namajunas
"I am speechless. This has been the toughest fight I have had. There were a lot of times I felt like quitting and pulling out. I am really happy. I didn't focus too much on the fact that I had fought her before, I wanted to leave it in the past. I have a lot of respect for her and this for me means my early birthday present."
Should you watch?
No way Jose, or Hose B.
Big Foot Silva and Clint Hester in the heezy…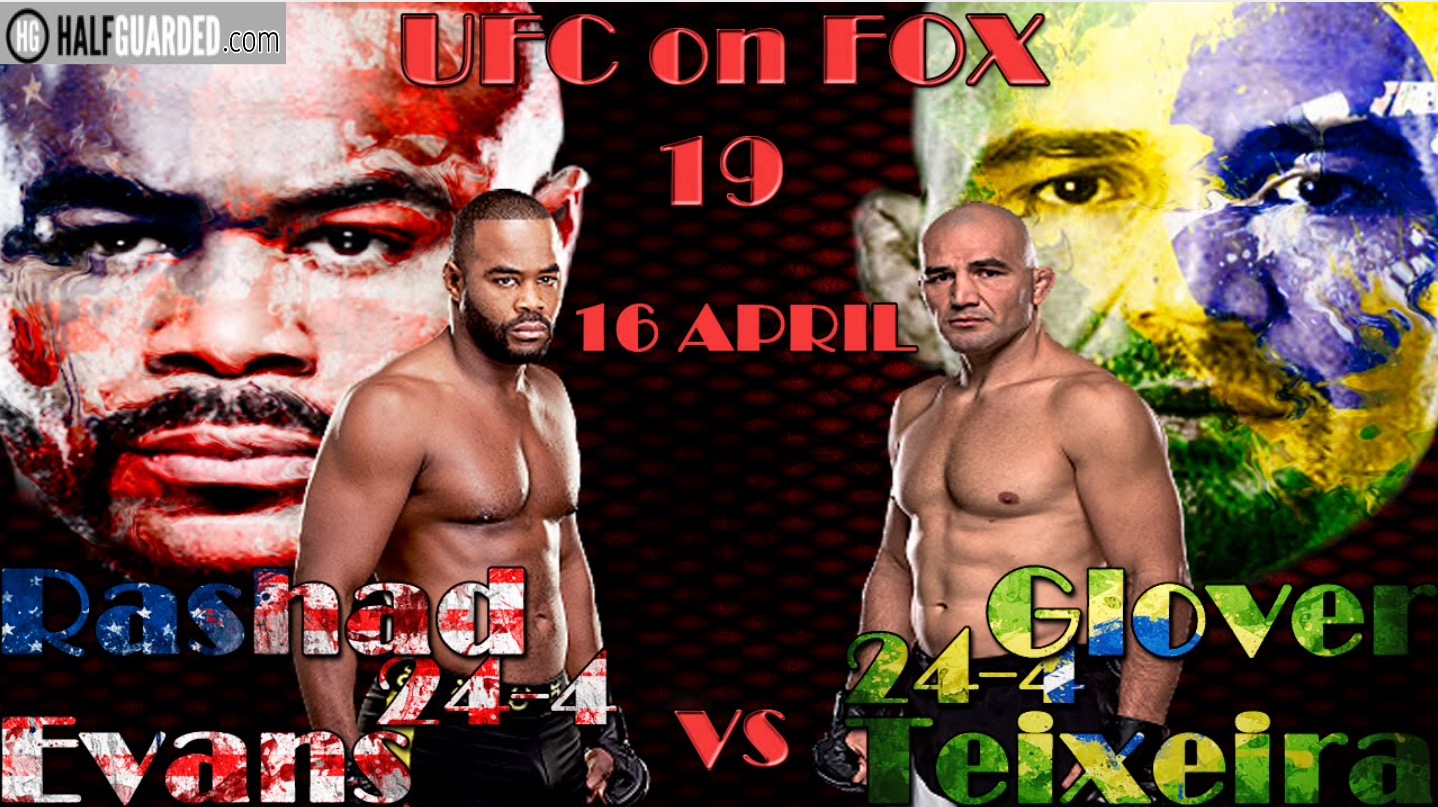 Rashad Evans vs. Glover Teixeira
Both of these men have terrific entrance themes. Glover's is particularly terrifying as well.
Round 1
It's over. Glover landed a hard shot which dropped Evans into a crumpled heap. He landed a few extra shots but it's over.
Glover Teixeira defeats Rashad Evans via KO/TKO at 1:48 of Round 1
Glover Teixeira, "Going into the fight I expected greatness from Rashad. I am here to fight and I respect Rashad for accepting this fight. My focus is always to finish fights, I am here to take care of business and always want things to end as quickly as possible. The fight could have easily gone to 5 rounds but it didn't. I hope fans enjoyed the fight. I am ready for whatever is next."
Should you watch?
No. It's sad really.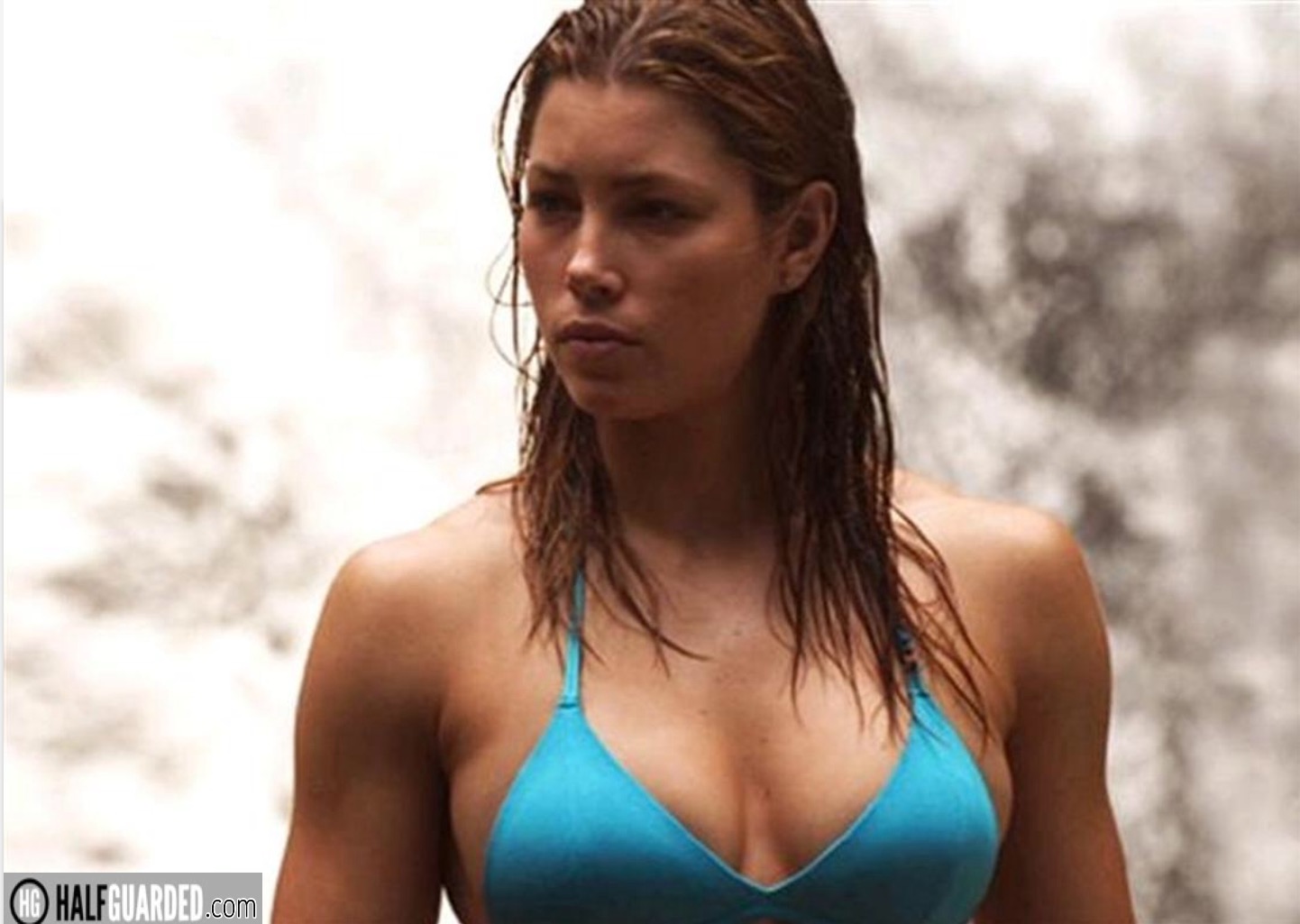 QUICK & DIRTY UFC Tampa FREE LIVE STREAM of consciousness RECAP & RESULTS
(Winners in bold)
Rashad Evans (205) vs. Glover Teixeira (205)
Rose Namajunas (116) vs. Tecia Torres (115.5)
Darrell Horcher (161)# vs. Khabib Nurmagomedov (160.5)
Hacran Dias (145.5) vs. Cub Swanson (145)
---
Michael Chiesa (156) vs. Beneil Dariush (156)
Bethe Correia (136) vs. aquel Pennington (135.5)RRaquel Pennington (135.5)
Court McGee (170.5) vs. Santiago Ponzinibbio (171)
Drew Dober (156) vs. Islam Makhachev (156)*
---
John Dodson (135) vs. Manny Gamburyan (136)
Randy Brown (171) vs. Michael Graves (170.5)
Oluwale Bamgbose (183.5) vs. Cezar Ferreira (185.5)
Omari Akhmedov (171) vs. Elizeu Zaleski dos Santos (170.5)