@MichaelCoughlin
The Victor Frankenstein trailer has made its way to the public for our consumption.  This is, of course, the very first time ever anyone has ever attempted to adapt the classic novel for the silver screen (unlike the Grown Ups 3 Trailer, which has been repeatedly adapted by every single person on Earth's bum hole when they dookie).  Naturally, the filmmakers put their own twist on things, as Professor X plays Dr. Frankenstein and Harry Potter plays Igor, his (probably gay) assistant.
They go on adventures, fight dragons, make love under the moonlight, and at one point random rob a bank in a Guy Ritchie style montage.  It's really quite a trailer, we admit.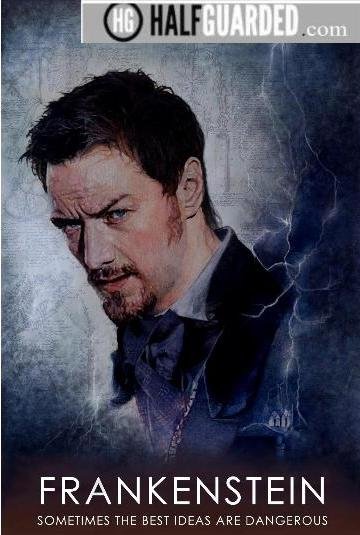 Victor Frankenstein is in theater starting November 25, 2015, A.D.  It stars: Daniel Radcliffe, James McAvoy, Jessica Brown Findlay, Andrew Scott, Freddie Fox and other people and is directed by Paul McGuigan.  McGuigan has directed episodes of the BBC hit show Sherlock, which is good.  He is also responsible for: Lucky Number Sleven, Push, and something called The Acid House.
The movie is expected to be a perfect adaptation of Mary Shelley's 1818 novel Frankenstein, that she wrote whilst high on heroin and other assorted drugs.  She was also regularly engaging in orgies at the time and practicing witchcraft.  All of this is true, don't bother confirming it elsewhere.