Desire is a funny thing.  Do I actually know why I want something?  Or anticipate it?  I'm not sure.  I think I maybe feel the emotion and then try to rationalize.  I don't sit, look at the world, coldly and calmly figure out what I should want, and then direct my emotions towards that "objectively good" thing.  I always feel first.  This might just be the human condition: animals who confuse justification with reality.  On some level, what excites me about Valerian and the City of a Thousand Planets, is visceral.  I'll try to explain it but all that follows may just be a wordy way of saying, "My brain liked the colors a lot."
I saw the first trailer for this movie some time back (two months?) and I've been hooked ever since.  Here, you watch it, then read on:
Valerian and the City of a Thousand Planets – TRAILER ONE
I'm in awe.  Luc Besson is behind this movie and its obviously a lot more The Fifth Element than it is Taken.  From what I gather, this is a French comic book.  Trailer two gives me a few more details:
Valerian and the City of a Thousand Planets – TRAILER TWO
So, there's this big city that's comprised of 1000 planets.  That sounds unwieldy but makes for a cool title.  Plus, it's sci-fi; they have special ways to govern in the future.  It's a nice, peaceful place but there is a danger that our hero, Valerian, has to stop.  He brings along his woman for the ride.  I think.  Again, I have no real idea what this thing is.  I have a sinking suspicion (all suspicions are sinking) she'll have a larger role than just "girlfriend."  Besson did Lucy, which was all about a strong woman, and The Fifth Element treated Milla Jovovich's Leeloo with a bit of respect.
I really want the future to be exactly like this movie.
I don't know who this actress is, by the by.  She reminds me a lot of Christina Ricci.  Cara Delevingne is her name and she was, oh!, Enchantress in Suicide Squad.  She started her life as a model and is, according to Wikipedia, openly bi-sexual.  I'm so happy I liked her before I knew that so now it's a bonus. (Fuck you, I DO have a shot.)(She's only 24 – I now admit I have nothing in common with her.)(Yeah, Mike, it's the age gap that's the main impediment.)
Dane DeHaan, Harry Osborn from Amazing Spider-Man 2, looks good in this too. (He was in a movie called Two Lovers and a Bear – that's going on my list.)  I think starting with The Matrix that we moved away from the Stallone type of heroes, and he continues that, but I still dig it.  I thought he played a fine Osborn and I was interested in A Cure for Wellness, though I'm waiting for it to be in the not-theaters because I'm a shut-in who only leaves to see special movies, like … Valerian and the City of a Thousand Planets!
That title, man, just: wow.  I just love it, love it, love it.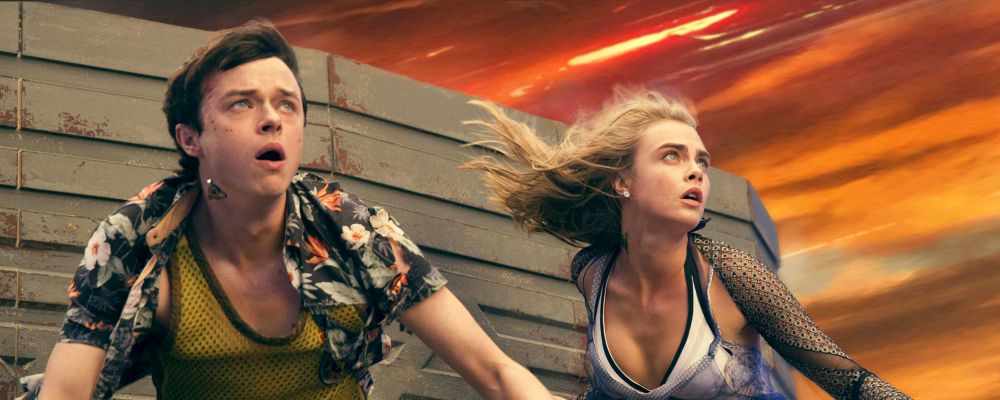 While this is a French comic book, that doesn't mean it's a comic book movie, obvs.  To me, this is what films should be: shit I can't see anywhere else.  This is something unique and special and cool and [thesaurus.com entry].  This thing is a modern Star Wars.  There's imagination and life and that sensation that you're on a ride.
Hold up a second.  I got curious about Two Lovers and a Bear so I looked it up.  This is the Wiki description:
The film follows the lives of Roman and Lucy, two people living difficult lives in a small, frozen town of Apex in the Arctic Circle.[4] They are in love, but Lucy tells Roman that she must leave as a stalker has followed her. Roman tells her that he cannot leave and go south again, because of dark things in his own past. He tries to get her to go without him, and is even pushed to the brink of suicide. Eventually, he knows that he must go with her. Roman can talk to bears which only he it seems can hear talking back, and a polar bear who talks to him about life makes several appearances in the story. On their snowmobile journey south, they are warned of a blizzard, but seek shelter in an abandoned military base instead of going back. Lucy comes to believe that her stalker has followed them there. It is then revealed that the stalker is in her mind, her dead abusive father. Roman burns the military base in order to prove that her father is now dead forever and can no longer follow her. Seeking shelter in a snow cave, they talk about a herd of caribou that they had found frozen in a lake earlier in their journey. They compare their lives to these animals, being lead on a path and unable get off, and all being drowned. Subsequently, the bear reappears, reveals that he is God and promises that they will soon see each other again. At the end we see the lovers dead bodies being cut out of the snow and lifted away by helicopter.
WHAT IN THE SWEET FUCK?!  Holy.  Balls.  I must see this NAO!
OK.  Back to Valerian.  Umm… I want to see it.  That's all.  This is the little description provided by Google:
In the 28th century, special operatives Valerian (Dane DeHaan) and Laureline (Cara Delevingne) maintain order throughout the universe for the government of the human territories. Under orders from their commander (Clive Owen), the duo embark on a mission to Alpha, an intergalactic city where diverse species share their technology and resources for the betterment of all. The ever-expanding metropolis is also home to sinister forces that jeopardize the future of mankind.
How can this be anything but amazing?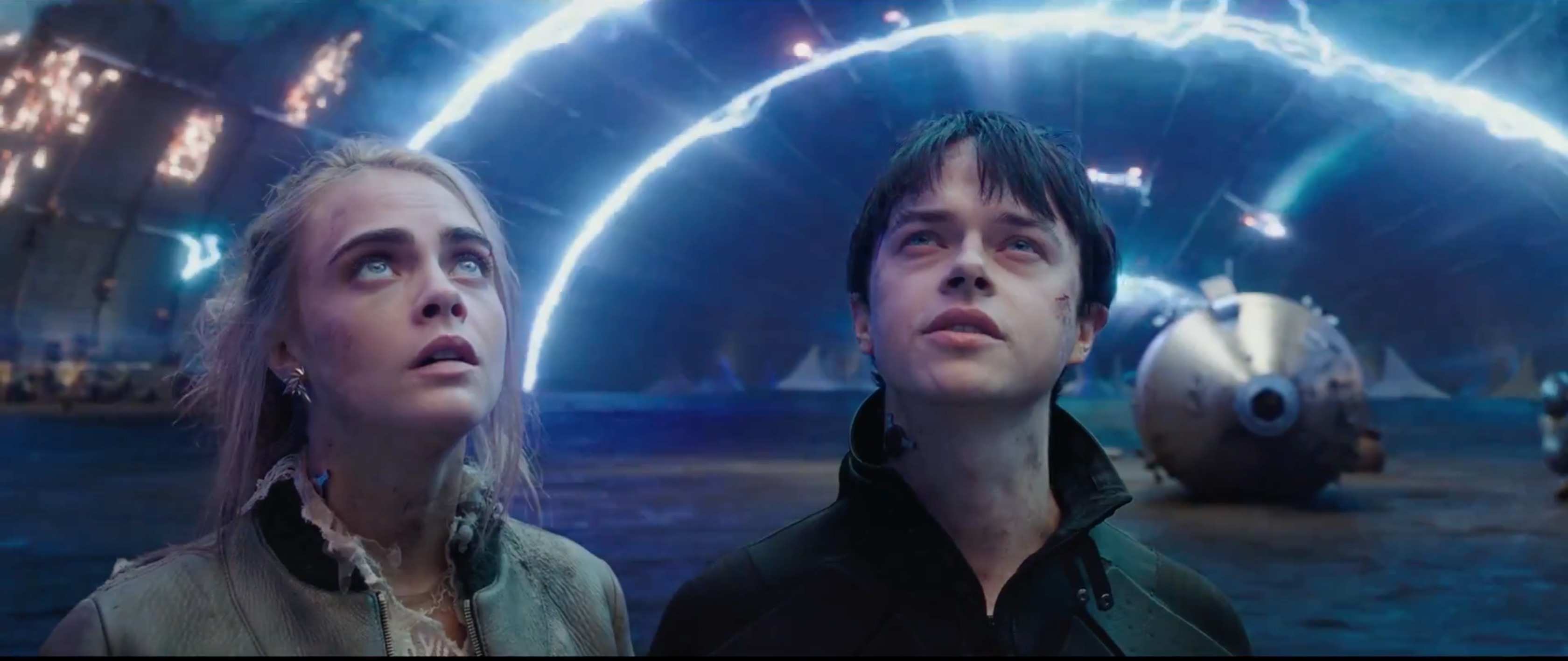 Valerian and the City of a Thousand Planets Products