Greed. I fucking hate it, and yes, we are all often guilty of it. Greed is ruining our world. Greed is killing our planet. It's fucking nasty.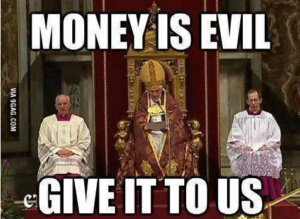 I've been thinking a lot about greed lately and how it corrupts people (see GOP nominee D. Trump). It's usually about money (see GOP nominee Donald T.), but it can be about literally anything. It can be about power, wealth, sex, or even literally grabbing a bigger piece of the pie (see GOP nominee D.T. as in, I'm gonna get the fucking DT's if he wins).
Life is all a big game to some, and the way to win is to acquire the most wealth. I once saw a poster that conveyed this message. I was walking by one of those shitty stores in the mall that sell novelty key chains and bumper stickers with cunty sayings on them. It was a Hot Topic or Spencer's, or something…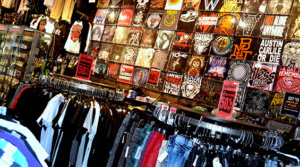 Anyway, my buddies and I stopped to peruse the dildos and possibly pick up an electronic fart machine,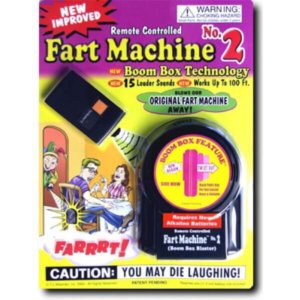 and I saw this poster. It was a real life image of a huge mansion, a helicopter, fancy cars, a huge boat, and then a casket getting carried by 8 Pallbearers in tuxedos, and it read, "The person who dies with the most toys… wins." We all thought it was kind of funny. I couldn't find the image of the poster. If anyone can, let me know.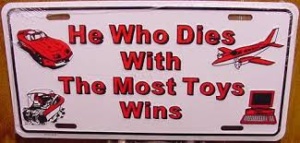 A few years later, I swear to you, I was walking by the same store, and I looked at the posters again (I love posters), and I saw the same poster, or so I thought. It was the same image, with all the same stuff, but this time it read, "The person who dies with the most toys… still dies." Again, couldn't find the image.

I left the store and as I was walking away I got to thinking about the message of both of these posters. The first was clearly saying that greed is fucking sweet, and that everyone should attempt to amass as much crap as possible, specifically really fancy stuff. I can't imagine that anyone with all that shit actually owns that poster, but it would be funny if they did. Regardless, I thought the message was rather obvious and disturbingly negative. "Life is a competition, and you should be trying to win, no matter the cost, and you win by owning a lot of expensive items." Thinking about it now, that's actually a terrible message to spread. Don't buy this poster.
The second poster's message was a little unclear. It wasn't directly telling you that greed is bad, but it was saying that it doesn't fucking matter how much shit you have because you're still going to die. This begs a bunch of questions. First, who the fuck would buy this awful poster that reminds you every time you look at it that you're a mortal being that is subject to death sooner or later? Second, did I really interpret the message correctly? I don't know. I'm still not sure.

At first, the message came across to me that you should live life as fully as possible and try and enjoy all the crap here on earth, like boats and fancy houses. That message is a push in my book. It's just sort of a "Hey, live it up." Fine. I agree with that.
The more I thought about it though, the more the message changed. The real message, I convinced myself of, was that all the cars and swimming pools in the world won't make you happy. No object will bring happiness for very long. The message of poster 2 was simply that possessions are fleeting so don't bother because you're still going to die. That's kind of depressing too, but right then and there, I became a minimalist.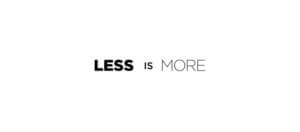 The poster was right. I now live my life as a minimalist, meaning that I don't buy a bunch of shit that doesn't serve a purpose. I try and make everything last as long as possible, and if I'm not using something, I give it away. Every couple of months or so, I go through all my stuff, and make a run to Good Will. I go in to my closet with the mindset that I MUST choose five items to discard. It's difficult, but every time I drop off at the Good Will or Habitat for Humanity, I think about a youngster seeing a really cool shirt that I used to own and her buying it for a quarter, and it makes me smile. I've given away tons of stuff. I gave away my Xbox 360 to a friend because I was not using it. I even gave away two beautiful dogs I loved so that others could love them as well.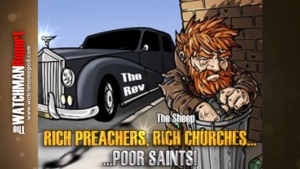 Nice things are great, but not for me. I'm embarrassed by having nice things. Who the fuck am I to own a fancy car or eat at a pricey restaurant when so many others have so little. I'm embarrassed for our society that has shows like "Cribs" that glamorizes senseless greed. I'm embarrassed by people who wear gaudy jewelry or spend 300 dollars on shoes, or people who shop at Whole Foods. Get the fuck over yourself. You're not that precious. Neither am I.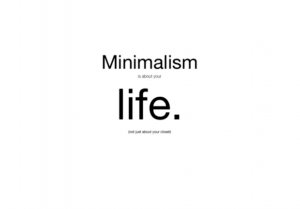 In my most recent Atheism tirade I mentioned Matthew 19-21 that reads, "Jesus said, go, sell all of your possessions, give the money to the poor, and follow me." Don't get me wrong, there's ample evidence that Jesus never existed, and even if he did, I hate the fucker for ruining my life for so long, but that passage always stuck with me. Greed is bad (unless you're the Catholic Church that embezzles 170 BILLION dollars a year… then it's fine).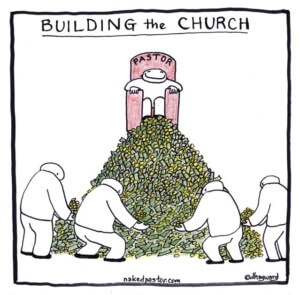 Here is something to think about: Mercantilism.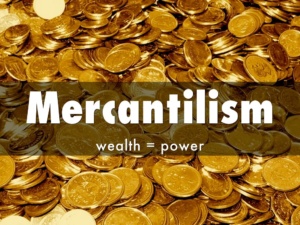 The wealth of the world is finite. Not infinite. When you take more, someone else gets less. That's why the stock market is so awful. When some asshole makes a million dollars buying and selling NOTHING, other people lose money. Good people that work their whole lives saving for retirement lose everything because someone else got fucking greedy. This is why I don't play the stock market, and why I don't trust people who do. They are thieves. Financial analysts and advisors are criminals, but I'm getting off track. My advice would be to put your money in a local bank, and forget about it. Even better advice would be to do what I do: Own nothing.
"Once you lose everything, you're free to do anything." – T. Durden from F. Club. My favorite line.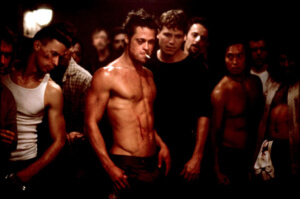 (Side note: As I write this sitting on an airplane, there is a white woman with her snotty 8-year-old sitting up in first class and the kid is being a royal fucking asshole… There is another woman with her 6-year-old daughter sitting in front of me in coach and the mom is going over multiplication tables. They're Asian. This is why they're kicking our entitled white asses, secretly laughing at all of us as they sell us a 90 inch 4K HD TV that we think will make us happy… Meanwhile, they're cranking out Cellists and NBA stars. Ok, maybe not NBA stars…)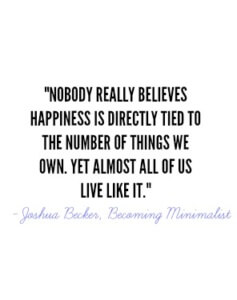 I am a minimalist. I don't own a car, or a house, or a TV. I'm a public school teacher. I give away as much as I can. I once, quite literally, gave a student the shirt off my back. I gave another student the shoes I was wearing when he tried to play in PE and his fell apart. I coach boxing a few evenings a week to poor kids for free. I take my dog to the nursing home to be petted by the dementia patients every weekend, for free. I give and I give and I give until it hurts… and that's how you fucking win life.