In a year glutted with politically-charged protests, a surfeit of injured star players, plummeting attendance figures and declining TV ratings, the NFL postseason attempts to put a bow on what has been an otherwise extra stanky shitshow of a season. Alas, we do have some fairly intriguing matchups on the docket, as well as a deluge of made for the playoffs melodrama.
Will Tom Brady cement his status as the Greatest of All-Time, Without Question, For Real, Don't Even Bother Trying To Say Otherwise Just To Be Contrarian with an unparalleled sixth championship ring? Is this truly the final hurrah for Big Ben – and if so, will he walk off into the sunset with Super Bowl confetti on his shoulders? Will the Vikings become the first team in history to play a Super Bowl on their home turf, or will the Eagles finally fly free under the commandership of Nick Foles?
As always, we here at HalfGuarded have carefully and scientifically evaluated each NFL playoffs matchup and made our not-quite-guaranteed-but-still-pretty-damn-close-to-it predictions for EVERY round of the playoffs, culminating with our picks for who will be playing in – and ultimately winning – Super Bowl 52.
And if you're wondering about our methodology, we're basing our picks on a set of eight criteria – yards per play, points per game, points allowed per game, time of possession, turnover differential per game, field goal accuracy, third down conversions per game and fourth down conversions per game. I've included the arithmetic below, so feel free to peruse and comb through the stats on your own time.

And with that out of the way – who's ready for some 100 PERCENT ACCURATE 2018 NFL PLAYOFFS PREDICTIONS (that may or may not actually be accurate?)
Wildcard Round
Tennessee Titans at Kansas City Chiefs
Literally the only area where Tennessee has a statistical advantage over K.C is fourth down conversions per game – and even then, it's just a two-tenths of a percent differential. The Chiefs blasted the Titans in the final game of the preseason 30-6; as long as Alex Smith doesn't get concussed and Kareem Hunt doesn't break his leg on the first drive of the game, there's no reason to believe the outcome in this one will be that much different.
Final Score: Chiefs 30, Titans 14
Buffalo Bills at Jacksonville Jaguars
The Bills have better field goal accuracy and a better third down conversion rate, but Jacksonville outclasses them in every other category. Jacksonville is averaging almost ten more points per game than Buffalo, while simultaneously allowing their opponents five fewer points an outing. Blake Bortles probably won't have a star-making performance, but the Jags' lockdown D and steady run game will be more than enough to allow Jacksonville to coast to an easy victory.
Final Score: Jaguars 38, Bills 13
Atlanta Falcons at Los Angeles Rams
The Falcons are posting one tenth of one percent more yards than Los Angeles. Besides that, the Rams have Atlanta beat in every other category (although, interestingly enough, both teams have the exact same third down and fourth down conversion figures.) Matt Ryan and Julio Jones will be able to keep it close for a quarter or two, but as the game stretches on I see the Rams' rushing attack running circles around the Falcons' tired defense – I wouldn't be surprised if Todd Gurley wrapped up this one with more than 100 yards on the day.
Final Score: Rams 28, Falcons 17
Carolina Panthers at New Orleans Saints
The Panthers have a better time of possession average, better field goal accuracy and a better third down conversion average, but the Saints have 'em beat on all the other metrics. Indeed, the Saints have already beaten Carolina twice in the regular season, and there's no reason to think a Panthers team that is more or less limping into the playoffs will fare any better this time around. Drew Brees will easily pass for 300 plus yards as New Orleans rolls the Panthers at home.
Final Score: Saints 30, Panthers 10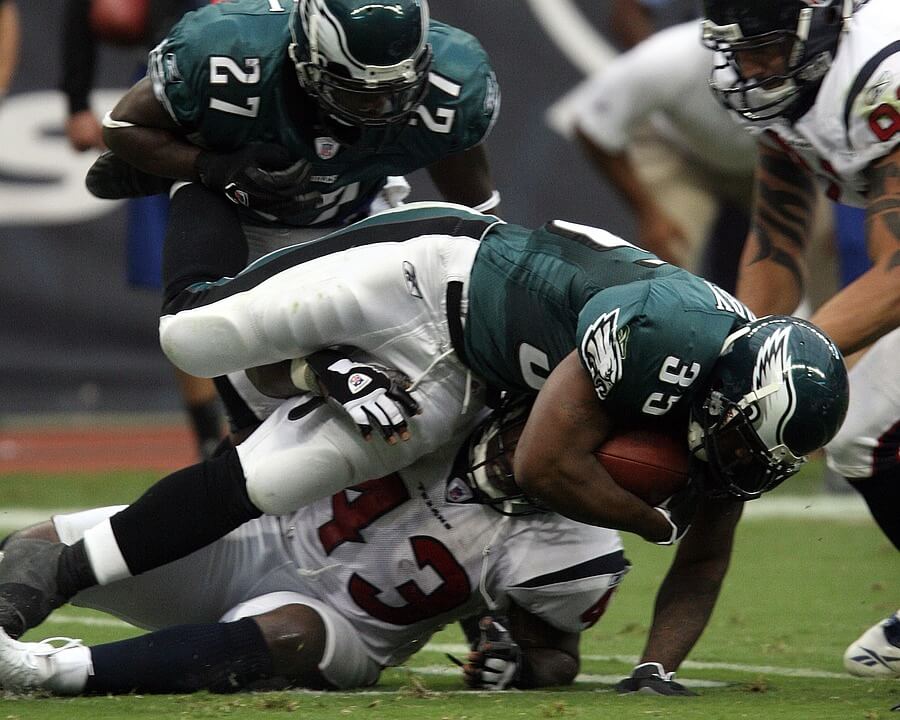 Divisional Round
Kansas City Chiefs at New England Patriots
The Chiefs may have beat the Patriots on opening night, but that was 17 weeks ago – this isn't the same Chiefs team heading into this one, and it sure as hell ain't the same Patriots. Kansas City has a slight tilt in terms of yards per play, time of possession and turnover differential per game, but the Pats' offense and defense are certainly playing worlds better than the struggling and stumbling Chiefs. Tom Brady exacts revenge for week 1's humiliating loss with yet another dominant homestand win at Foxboro – in the process, collecting four TD passes and nearly 400 yards on the day.
Final Score: Patriots 40, Chiefs 18
Jacksonville Jaguars at Pittsburgh Steelers
This might just be the best matchup of the entire postseason. The Steelers have the yards per play, time of possession, field goal percentage and third down conversion edge, but the Jags have the better points per game, points allowed per game, turnover differential and fourth down conversion numbers. It's a classic "unstoppable offense vs. immovable defense" equation, and in a long, grueling war of attrition, I've got Big Ben making one more heroic drive in extra innings to lead the Steelers to the AFC title game.
Final Score: Steelers 27, Jaguars 21 (O.T.)
New Orleans Saints at Philadelphia Eagles
Yeah, the math says the Eagles outclass the Saints in every category except yards per play and field goal percentage, but that was with Carson Wentz at the helm for Philadelphia. Backup QB Nick Foles has looked VERY shaky throughout December, and one has to wonder if the Eagles' D has the wherewithal to hang with the Saints' explosive O in a shootout. Simply put, Philadelphia is a team that's just destined to implode in January; expect the boo birds to come out in droves as the Saints shellshock Philly on the road.
Final Score: Saints 22, Eagles 6
Los Angeles Rams at Minnesota Vikings
The Rams may have the Vikings beat in terms of yards per play, points per game, turnover differential per game field goal accuracy and fourth down conversions, but as we all know, the single biggest key to postseason success in the NFL is defense. Allowing a scant 16.7 yards per game, Minnesota possesses the best overall defense in pro football. With L.A.'s potent run game stifled, that gives Case Keenum all the time in the world to light up the Rams' secondary, with Adam Thielen recording a rare postseason hat trick with three touchdown hauls and 98 yards on the day.
Final Score: Vikings 31, Rams 13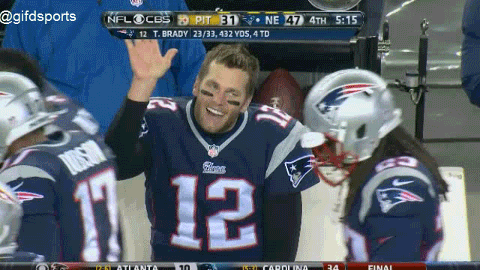 Championship Games
Pittsburgh Steelers at New England Patriots
In the regular season, a botched fake spike attempt by Big Ben resulted in a game sealing interception – and thus, a hard-earned W – for the Patriots. Expect this game to be just as contentious, with the ball game almost certain to hinge on the final play of regulation. Alas, history repeats itself as Big Ben gets picked off on a tipped 4th and 16 pass intended for Juju Smith-Schuster with 0:02 left on the clock. The broken play sends New England to yet another Super Bowl, but it becomes historic for an altogether different reason – it's the final play of Roethlisberger's career, who announces his retirement the week after the Super Bowl.
Final Score: Patriots 21, Steelers 16
New Orleans Saints at Minnesota Vikings
It's pure offense versus pure defense in the NFC championship clash. Stats-wise, the Saints have more yards per play, more points per game and a better fourth down conversion rate, while the Vikings are allowing fewer points per game, own the better time of possession and outdo New Orleans in terms of field goal accuracy and third down conversions (the turnover differential, +0.3, is the same for both teams.) Alas, this time around the Saints defense comes up big when it counts, stopping Minnesota on a late drive and booting a last second field goal that, for the second time in franchise history, sends the Saints to the Super Bowl.
Final Score: Saints 19, Vikings 16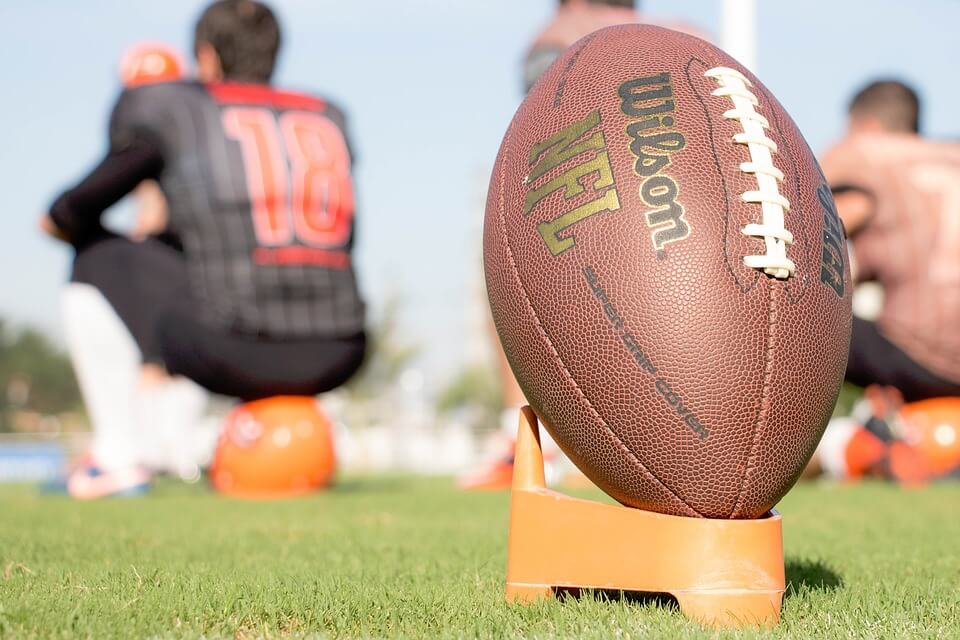 Super Bowl 52
New Orleans Saints vs. New England Patriots
In Tom Brady's seventh Super Bowl appearance, he lobs the rock for 387 yards. Which would be sure to garner him MVP honors, if it wasn't for Drew Brees passing the pigskin for a Super Bowl record 422 yards. Yep, it's the most defense-resistant championship game of all-time as the two most explosive aerial games in pro football light up the Minnesota skies in the most offense-heavy Super Bowl ever contested. With the game knotted up 31-31 with a minute left in regulation, the Pats eventually manage to make their way down to the N.O. 30, where Stephen Gostkowski boots a 50-yarder to give N.E. a 34-31 lead with 0:04 seconds left on the scoreboard. Amazingly, Saints return man Ted Ginn, Jr. ALMOST becomes a Super Bowl hero, as he is tackled three yards shy of the end zone on the ensuing kick before the clock officially expires. Brady gets his sixth ring, but ironically enough, the MVP honors go to Drew Brees – whom, one week later, shocks the NFL world by announcing his sudden retirement from the sport.
Final Score: Patriots 34, Saints 31